Billions of Dollars Recovered for Our Injury Clients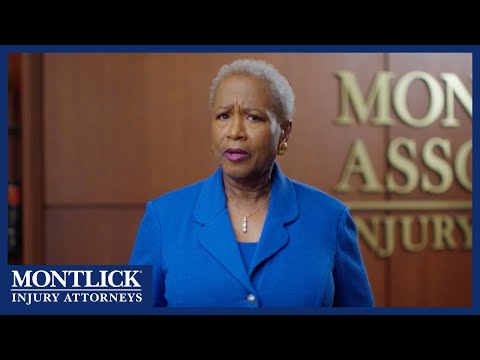 Read Frequently Asked Questions (click here)
Unlike other law firms, we set you up with an attorney from the start. How could a FREE consulation help you?
Here When You Need Us,
Always.
We never hurry you off the phone or make you jump through hoops to speak with your attorney. When you're ready to pursue a claim, we're ready to support you–from the first call until you cash your check.
Aggressive legal help with personalized service.
Billions of dollars recovered for our clients.
Over 170 attorneys and staff dedicated to getting you the money you deserve.
Atlanta: 1-404-529-6333
Toll-Free: 1-800-529-6333
Frequently Asked Questions
What happens on the first call?
A Montlick staff member will answer the phone, get your basic information and transfer you to an experienced personal injury attorney who can advise you on your case.
What is a free consultation?
When we say "free" we mean it. An attorney will evaluate your case and advise you on your legal rights and your next steps. There is no cost and no obligation to you.
A law firm already contacted me, what should I do?
If you were contacted by a stranger offering legal help and quick cash after an accident–whether by text, call, email or in person–this is likely a Case Runner. Learn more about this illegal practice here.
When it comes to personal injuries being handled with upmost quality care, professionalism and determination to resolve all legal woes quickly and successfully. I'll be the first in a very long line of satisfied customers to say that Monica Pearson, (one of Atlanta's great Black female broadcast journalists and the first, former WSB-TV evening anchor at Channel 2 Action News) who I truly admire was right on the money (meaning trustworthy) for informing all victims of negligence to seek legal help from a proven law firm such as Montlick & Associates, who I call the best of the best LEGAL STRONG ARMS in the personal injury business!I'm a client of this wonderful establishment who truly took care of all my needs relating to my unfortunate accident, all due to a distracted driver who paid dearly for his poor driving ability.In saying that, I must recognize two important people at the firm. One is legal assistant Amber Starks (a marvelous paralegal) who kept my spirit up while I dealt with my personal recovery. Amber Starks is fantastic person to know, and second is my attorney, the incredible Nick Vocino. I call him a "legal eagle battling ram" for the underdog against vicious insurance companies. He's terrific! Nick "The Battle Ram" Vocino is "no joke" when it comes to him protecting his clients, he's fabulous! And last but also first is the entire staff at Montlick, who made me feel like one of their family members, just splendid! Alright people, I stated I was recognizing two, but I ended up acknowledging four. Monica Pearson, Amber Starks, Nick Vocino and the staff at Montlick; thank you for all that you have done and still do. All of you have earned my respect and deserve a round of applause from your clients. Ladies & gentlemen, I appreciate you for a job well done. Many blessings I send to you.
Dante' McGill
I cannot say enough good things about Ellen Forrester and Dayna Clark at Montlick. They took an awful incident and walked me through the process of getting the care I needed and knowledge to help pay for expenses and get a reasonable claim to help me and my family. I have recommended them to others and definitely recommend them to those looking for an attorney that listens and treats you like a person.
Bea Moore
I couldn't have chosen a better law firm to handle the case of my accident which was not my fault! Jason Saltzman was my attorney and he was amazing and he didn't leave any stones unturned! He worked for the absolute most for me and got me the care I needed ! And Esmeralda, his senior legal assistant, was always there when I had questions and would always email me back very quickly if I had questions and she and Jason really put my mind at ease while going through all of this ! He got me the maximum of what I deserved and worked hard on my case! I'd give them 100 stars if I could because they are the best! I'd recommend them anytime any day for anyone who needs an attorney who cares and one that will answer you no matter what and answer any questions that you may have ! Thank you so much Jason and Esmeralda !!!!⭐️⭐️⭐️⭐️⭐️⭐️⭐️⭐️⭐️⭐️⭐️⭐️⭐️⭐️⭐️⭐️⭐️⭐️⭐️⭐️⭐️⭐️⭐️⭐️⭐️⭐️⭐️⭐️⭐️⭐️⭐️⭐️⭐️⭐️⭐️⭐️⭐️⭐️⭐️⭐️⭐️⭐️⭐️⭐️⭐️
Ashley Spell
Getting into a car accident is traumatic but, having Orlando Mara and Micheal Boyd handle my uninsured motorist case reduced my stress levels by a lot. They kept me up to date the entire time and very considerate of the outcome and settlement! I HOPE I never get into an accident again but if I do, I know who to call! Thank you all!
Tiffany McFarlane
I was injured in a car accident and Montlick and Associates truly delivered. My lawyer, Mike Moran, is knowledgeable and made sure I felt comfortable before making any moves. There was no money left on the table. He truly fights for his clients.Laura Gonzalez was my saving grace throughout this process. She answered all of my questions, and truly put my mind at ease. I can't thank them both enough!This was my first car accident and Mike and Laura did NOT disappoint!THANK YOU SO MUCH!!
Morgan Kealy
After waiting 4 years to the day, my car accident case finally settled. William Parker, Jenna, and the entire Montlick staff were wonderful. They were great communicators , so I understood what was going on with my case every step of the way. I am so grateful to them for making a traumatic part of my life much easier to handle. I will definitely be recommending friends and family to them.
Shaneka Holmesdicks
Thank you to Jeff and Chris for taking care of my dad's case so well, and thank you to Faris for bringing us to Montlick and helping with everything along the way! We really do appreciate you guys so much.
Sam S
Michael Moran and his team took good care of me. They kept me in the loop of everything that was going on. All I did was do what they wanted me to do and kept them updated. I'm very satisfied with the outcome of my settlement. Thanks.
demetris burns
On November 30, 2022 I experienced the worst injury that I have ever experienced at fault not my own, while on a quick out of town trip. Not only was I severely burned at an establishment, but I was denied representation by several firms where my incident happened. Unbeknownst to me just because an incident happens in a certain state doesn't mean you have to obtain representation there, which is how I had a turn around in defeat. Not only did Montlick & Associates instantly take my case, Ellen Forrester provided candor from the start on the pros, cons, and how she could deliver her services with the goal of fighting for me as her client being one that was truly heartfelt. From constant check ins from Dayna Clark (Ellen's Senior Legal Assistant), to pertinent information delivered directly from Ellen, I felt the utmost service with care was provided. Ellen was diligent in getting the best results no matter the fight. In the end I had a successful outcome and hopefully raised enough awareness for an incident this traumatic not to happen to anyone else. I Thank Ellen & Dayna for all their hard work and would recommend more stars if I could based on their client care alone.
Senecia Wilkerson
I can only say positive things.Sarah Root and Christopher Gladys are consummate professionals. Upon my initial conversation with Sarah, I was informed how my case would be handled. I felt taken care of throughout the entire process. Both Sarah and Christopher were available to me at any time.The results were better than I expected, and I am thrilled with the outcome.Thank you, Sarah and Christopher! You are awesome!
Jeffrey Compton
Montlick & Associates is the best Law Firm. My experience with this Firm is so amazing!Expertise in an automobile accident. They handle my case with such professionalism. I would recommend them to anybody that is involved in a car accident. Thank you Montlick & Associates for being there for me. Thank you.
w sutherland
Montlick & Associates, Attorneys are outstanding. When a hit a run driver rear-ended my car, I called the law firm, and they worked on my case from the beginning to the end. I am very pleased with their service and I highly recommend them if you have legal matters.
Rudolph Frazier
My experience with Montlick and having Ms. Sara Root alongside her team member went above the call of duty to assist me and daughter after our accident a few months. I'm very grateful to have them on my side the whole step of the way.Thanks again Ms. Sara Root, Chris Gladys and the rest of Montlick & Associates.
bernell carey
Jason and Kalena took great care of me! This was my second experience with Jason and his team and I truly feel seen and heard every time. This time around, the accident was extremely rough. My life was in shambles and I am still baffled at how reassuring everyone was consistently. I trust his expertise wholeheartedly. I am always satisfied with his communication and overall results. I hope I don't have to deal with an accident ever again but if I had to deal, I know where I am headed. I appreciate you all!!
Ajahnae
I had an amazing experience with Montlick & Associates. I had my first car accident and never had to go through anything like this before. Cate and Amy were extremely helpful, reassuring, and answered any questions I had in a timely manner whether it be email or a phone call. Great communication and very friendly, satisfied with my settlement as well. If I ever have another accident I would love to get Cate and Amy again! Thank you.
Hannah Abuata
We were in a serious car accident, of course we were the innocent party. I knew we would need guidance with hospital bills, insurance companies and settlements. Our attorney was NivesJuric with Montlick and Associales.Nives was kind, compassionate, a very good listener, promptly answered all my questions, .She always kelp us informed with her progress,and worked diligently until our case was settled, alwats putting us first.Nives did her job, she was the perfect attorney for us.Thank you
Annette Lucas
Ramon Palanca andChristopher Phillips are the Absolute Best. The long hours that they put into helping me with not only the settlement, but checking up on me after cancer surgery. I would 1000% recommend them to everyone. Not only are they the ultimate legal team, they are caring and honest men. I'm forever thankful that I had the opportunity to work with and meet these fine gentleman.I wrote this over 3 years ago, and I still feel they are 100% the best ever!
Debbi Page
I highly recommend Montlick and Associates to anyone who was in a car accident around the metro Atlanta area. I worked with Patrick Matarrese and Deanna Martinez who not only helped getting my case settled, but provided excellent customer service. I wish I could give a 1000 star review, but 5 is the highest option.
Roshean Dunn
Montlick & Associates is the best law firm my mother and I chose. As soon as we reached out to them our car accident case was immediately taken into consideration. They always communicated with us, kept us updated on a weekly basis, whatever questions we had they answered. Their staff is very friendly, professional. They worked very hard to settle our case. I would highly recommend them. Thank you Montlick & Associates I appreciate all your staff did for us.
Deondra Turner Turner
Montlick and Associates took care of my case successfully. Attorney Lynn Walker is amazing and very knowledgeable. Her assistant Suzanne Douglas is very thorough. Excellent work. Thank you both for taking care of this for us. Yojan G.
Marjorie Garcia
Montlick&Associates is a OUTSTANDING firm! They helped me when my own insurance company didn't want to get me the rental car they were suppose to get me. And my attorney's assistant kept me up on every detail in our case. And I was paid in full in seven months. If you're every in a accident, call Montlick&Associates immediately.
Stephen Bruner
We are still at it but my attorney isn't just working on a lawsuit he has gone over and above to ensure that I am not only physically well but mentally and financially okay. This was a total life changing event and I know I made the right choice because "one call" is never enough when you really want to help someone Associates for taking care of me
Len James
We Win More than Settlements.
We win the peace-of-mind you need to get your life back.
At Montlick, we believe comprehensive legal representation is a right, not a privilege. That's why we provide our services on a contingency fee basis. You only pay when we win.
Wherever You Are, We're There.
We're Atlanta natives with a national reach. Whether you're calling from our home city or somewhere else across the states, we never hurry you off the phone or make you jump through hoops to speak with your attorney. When you need us, we're here. Always.
Areas We Serve