Catastrophic Injury Lawyers Serving Columbus, Georgia
It's More Than a Case, It's Your Life
In the days and weeks following catastrophic injury, you may feel stressed, defeated, and overwhelmed. 
The mountain of medical bills and other costs associated with your accident often lead to debilitating financial anxiety. You do not have to navigate the uncertainty alone. You may be entitled to money for medical care, lost wages and more. When you're unsure where to start, turn to Montlick for help. We will analyze your case for free and advise you on your legal options to pave your path forward.
The Advocates You Need, the Money You Deserve.
No injury is too severe and no case too complex for us to handle. Our Columbus personal injury lawyers draw on our experience successfully representing severely injured accident victims since 1984. We understand the ways careless or negligent actions threaten the safety of others. We hold negligent actors accountable for the harm they've inflicted on you or your loved one while pursuing the fullest recovery for our clients.
Thank you to Jeff and Chris for taking care of my dad's case so well, and thank you to Faris for bringing us to Montlick and helping with everything along the way! We really do appreciate you guys so much.
My attorney Paula Molano and her assistant have been very informative and professional. Paula always has the boxing gloves on: looking for the knockout. I appreciate what they're doing for me during this difficult time. Thank you.
I would like to say that the Commercials we see on television was so True. I've dealt with a couple of Attorneys before but (Nothing) Can Compare the Royal treatment and the Customer Service I received from Attorney Glauser and his staff like never before. I "Will" Refer my family and friends to Montlick and Associates anytime anywhere.Thank you guys for your support.I Promise I will not go nowhere else
When I was involved in a Automobile accident, my wife said you have to called Montlick & Associates. That was the best called I have ever made. Attorney Jason took my case and he did an exceptional Job from start to finish. He kept me informed throughout the process. Thanks Montlick & Associates for providing excellent service.
I had the pleasure of working with Attorney Scott Patterson who truly went above and beyond for my case. He's so amazing! His expertise and dedication were evident throughout the process, and I couldn't be happier with the outcome. Thanks to the hard work and patience put into my case. I received a fantastic and fair settlement that exceeded my expectations. Furthermore, his assistant, Sarah Duncan, played an integral role in the success of my case. Her professionalism and support were outstanding. She consistently demonstrated a genuine concern for my needs and was always there to provide assistance whenever I needed it.Overall, I am incredibly grateful for the outstanding service provided by Attorney Scott Patterson and team. I wholeheartedly recommend Montlick & Associates law firm to anyone in need of legal representation. Thank you so much!
Michael Moran and his team took good care of me. They kept me in the loop of everything that was going on. All I did was do what they wanted me to do and kept them updated. I'm very satisfied with the outcome of my settlement. Thanks.
From day one to the end, I was kept informed about the status of my case. They answered all my questions I had and never made me feel that I was bothering them. I am very satisfied with the end result of my case and will recommend them to others. Thank you Attorney Jennifer and your Assistant Rachel for making me feel right at home as a part of the family. The Lord bless you both and your families in Jesus name Amen.
Mike Moran was very open and frank about how presented the case to me and his suggestion were on point. Thank you
On November 30, 2022 I experienced the worst injury that I have ever experienced at fault not my own, while on a quick out of town trip. Not only was I severely burned at an establishment, but I was denied representation by several firms where my incident happened. Unbeknownst to me just because an incident happens in a certain state doesn't mean you have to obtain representation there, which is how I had a turn around in defeat. Not only did Montlick & Associates instantly take my case, Ellen Forrester provided candor from the start on the pros, cons, and how she could deliver her services with the goal of fighting for me as her client being one that was truly heartfelt. From constant check ins from Dayna Clark (Ellen's Senior Legal Assistant), to pertinent information delivered directly from Ellen, I felt the utmost service with care was provided. Ellen was diligent in getting the best results no matter the fight. In the end I had a successful outcome and hopefully raised enough awareness for an incident this traumatic not to happen to anyone else. I Thank Ellen & Dayna for all their hard work and would recommend more stars if I could based on their client care alone.
This is an amazing company! I couldn't have chose a better attorney for this car accident.Thankyou Kaylee Wiley & Nives Juric ❤️
I would like to say how thankful I am to have had the experience of having MONTLICK & ASSOCIATES represent me on my case. Miss Nives Juric and her staff Kaley Wiley were amazing. They were on top of things and never made me feel that I was alone. Evetime I called they friendly staff always answered with what seemed like a smile and always cheerfull. My case has lasted about 2 years due to medical needs being meet etc. Miss Nives and her staff never let me down they keep me encouraged and uplifted to make sure I didn't give up during my journey with them. They handled all my medical needs AND Made sure that i lacked for nothing. They constantly stayed in contact with me via phone call ,email, mail to make sure all my needs were met.They treated me more than just family and i was not just another case to them I was and still am like family. And my concerns were met as though they were doing it for a close relative. At no time was money discussed first it was all about my health status. So I am honored to say that I trust MONTLICK & ASSOCIATES with my whole life. I pray that they all be blessed each day. And that the favor of GOD shine upon each of you in the office everyday. So if you are looking for someone who cares about all your needs from start to finish then Miss Nives Juric and the MONTLICK team are your people or should I say family.Thank YouJESSIE MCCUSKER
What an amazing team to have taken my case! Attorney Sara Root and her team(Chris & Kahn) were very professional and made sure my family and I were top priorities. I felt like I gained a family.Every case is personal and I felt they understand the hardship any injury imposed on an individual. I would definitely recommend this prestige organization--fighting for not only justice but for the all people.They have exceeded my expectations and Im pleased with the outcome. Thank you Montlick & Associates-Sara Root, Chris and Kahn.
I'm a first time patron of Montlick and Associates and didn't really know what the process would be. Thankfully, my case was appointed to Mr. Liu and I knew from the initial conversation that I would be in good hands. Every question I had was answered and every worry was quickly swept away. Thank you, Mr. Liu!
Thank you Jason and Kalana for working on my son's case. No one else would take this case because it was so difficult and you guys worked hard on making sure that he got his settlement. I wish I could give you guys a hundred Stars because that's how amazing you are thanks again.
I can only say positive things.Sarah Root and Christopher Gladys are consummate professionals. Upon my initial conversation with Sarah, I was informed how my case would be handled. I felt taken care of throughout the entire process. Both Sarah and Christopher were available to me at any time.The results were better than I expected, and I am thrilled with the outcome.Thank you, Sarah and Christopher! You are awesome!
Montlick & Associates is the best Law Firm. My experience with this Firm is so amazing!Expertise in an automobile accident. They handle my case with such professionalism. I would recommend them to anybody that is involved in a car accident. Thank you Montlick & Associates for being there for me. Thank you.
Mr.joe Ross is the right person to call on when you have anything dealing with accidents. Thank you Joe Ross to help me with you are the right person to talk with when it comes to to any cases thanks again
It took on awhile to settle but they got the job done. Thank you again
I am so happy with the results that Jason got for my case. All other practices wouldn't take my case but not Jason. He knew I had a bad fall and injury. He and Esmerelda worked so hard and informed me of every detail immediately. I highly recommend their services. If I ever need an accident attorney, I will not hesitate to call Jason. Thank you and I hope you enjoyed the goodies I baked for you. I will forever be grateful for the settlement you got for me.
Excellent as always. This is the second case that has been worked out for me. Ellen Forrester and Dayna Clark have always gone above and beyond. Thank you so much.
My experience with Montlick and having Ms. Sara Root alongside her team member went above the call of duty to assist me and daughter after our accident a few months. I'm very grateful to have them on my side the whole step of the way.Thanks again Ms. Sara Root, Chris Gladys and the rest of Montlick & Associates.
Thank you so much Jason! the best ever
I've had a great experience with Ms Root she helped me out alot and got me what I deserved for my accident and I Thank her so much
Montlick & Associates commercials are really true. I had a great experience with my attorney and staff members who assisted me. Thanks for your patience and caring. Cb🤗
I'm glad I went with Montlick & associates. Thanks for the help and dedication. I finally got compensated for an auto wreck, and it was needed.
They are very friendly,kind and wonderful people the service is excellent I would recommend them to anyone who needs them the best people there is. Thank You All!
I had an amazing experience with Montlick & Associates. I had my first car accident and never had to go through anything like this before. Cate and Amy were extremely helpful, reassuring, and answered any questions I had in a timely manner whether it be email or a phone call. Great communication and very friendly, satisfied with my settlement as well. If I ever have another accident I would love to get Cate and Amy again! Thank you.
Very knowledgeable, very helpful. Kept me updated on everything. I would and will definitely refer Montlick & Associates to anyone who needs a wonderful law firm. Thank you for all you and your staff has done for me!!!!
SEE IF YOU QUALIFY
Do you have a case?
Real Help Begins Here®

Billions Won, Countless Lives Restored™
A Client-First Firm
We'll treat you the same way we would want to be treated. We answer calls and questions promptly, and always keep you informed of the status of your case. You'll get to know your lawyer and legal team personally, and we'll never treat you as just a case number.
Starting Strong
Unlike other law firms that use call centers or non-attorney staff for their "free consultation," Montlick connects you with an attorney from the start. When you call our firm with a legal question, no matter how small, we ensure you get the answer from the most qualified legal professionals.
We Promise to Always:
Communicate compassionately and frequently
Work in your best interest
Fight for what's right, not what's easy
Act with integrity
Catastrophic Injury in Columbus
The Cost of a Catastrophic Injury
The precise cost of a severe injury varies from individual to individual, however a the following are a few possible needs that could arise for the victim and their family after a catastrophic injury:
Accessible Housing: Many catastrophic injury victims find that their current home will no longer meet their needs when they return from the hospital. They may require accommodations like an accessible bath/shower, ramps, chair lifts, elevators, and more. The injured person may require moving to a new home altogether.
Mobility Devices: Wheelchairs, scooters and other mobility devices come at an enormous cost.
Pain Management: The injured person might require ongoing care for pain management, including medications, additional surgeries, specialist appointments, ongoing physical therapy and more.
Long-Term Care: In many cases, the injured person might require long-term, 24/7 care from a trained medical professional, whether in their home or in a medical facility.
Your Montlick attorney assesses the injuries and medical needs of you or your loved one and works with experts to determine the total amount of money necessary to provide you financial support for past and future medical expenses.
Catastrophic Injuries: Severe and Complex
Montlick Can Handle It
If you or a family member has been seriously or catastrophically injured due to someone else's negligence, we're here to advise you on what steps you can take to protect your legal rights.
Free Consultation
Defining "Catastrophic"
A catastrophic injury is one caused by sudden trauma that substantially results in severe disability and physical limitation. Examples of catastrophic injuries include:
Traumatic brain injury (TBI), coma, multiple broken bones or compound fractures, spinal cord injuries resulting in paralysis (temporary or permanent), limb amputation, internal organ damage, loss of vision, hearing, or other sensory loss and more.
Causes
Any violent trauma can cause a catastrophic injury. Catastrophic injuries can result from high-speed or violent vehicle crashes, pedestrian accidents, bicycle accidents, defective products, slips/trips and falls, falls from heights while at work, or medical malpractice, to name a few examples.
Free Legal Help
You have enough obstacles to deal with. Financial stress shouldn't be one.
Get Help
Extended Recovery Times Means Extensive Medical Bills
The massive trauma that causes a catastrophic injury often results in near-death for the victim. Therefore, the primary responsibility of first responders and emergency room physicians is to perform life-saving functions and, in many cases, surgery. Medical personnel will turn their attention to the victim's recovery after they stabilized the victim and immediate death is no longer a critical threat.
Catastrophic injuries generally require an extended recovery and rehabilitation period, especially if surgical procedures are involved. Many people are hospitalized for weeks or months after they emerge from intensive care and most who suffer a catastrophic injury are admitted to long-term care facilities, such as nursing homes or rehabilitation hospitals. The care at these medical facilities focuses on helping the victim build up strength and adapt to their injury, as in the case of an amputation or paralysis. Sometimes, the victim is comatose, and the victim's family helplessly waits, hoping that the victim will regain consciousness. Some victims might experience long-term reduced cognitive or physical functioning.
Families also need to deal with the financial reality of the situation and try to heal emotionally as they grapple with an extremely difficult situation.
The Advocates You Deserve
Our attorneys fight fiercely on behalf of each client in order to maximize their financial recovery.
What Is Your Case Worth?
The Money You Need
In Georgia, victims of another's negligence can collect economic (monetary) damages, including past and future medical expenses, rehabilitation costs, costs associated with medical treatment, such as expenses for medical equipment, transportation to doctors' visits, construction or reconfiguration of the victim's home, lost wages, loss of future economic opportunity, and more.
The victim can also normally recover general damages, including pain and suffering. Punitive damages are also a possibility if the defendant's conduct rose to the level of gross negligence.
The exact amount of compensation you receive will depend on the unique facts and circumstances of your case, but rest assured that Montlick has 39 years of experience pursuing every avenue to get you the maximum amount of money possible. Find out today what your case is worth.
Frequently Asked Questions
Get Answers When You Need Them
Serving Columbus, GA and Beyond
Injury Lawyers Near Me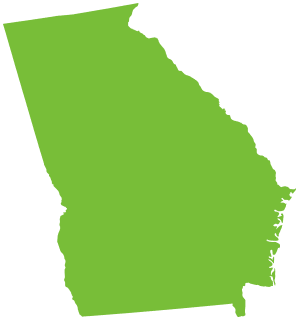 Phenix City, AL (36867, 36868, 36869)
Fort Benning, GA (31905)
Fortson, GA (31808)
Midland, GA (31820)
Cataula, GA (31804)
Upatoi, GA (31829)
Waverly Hall, GA (31831)
Smiths Station, AL (36877)
Ellerslie, GA (31807)
Hamilton, GA (31811)
Salem, AL (36874)
Pine Mountain, GA (31822)
Cusseta, GA (31805)
Fort Mitchell, AL (36856)
Shiloh, GA (31826)
Nationwide Catastrophic Injury Attorney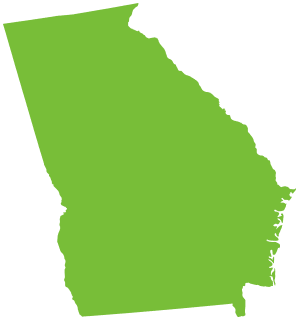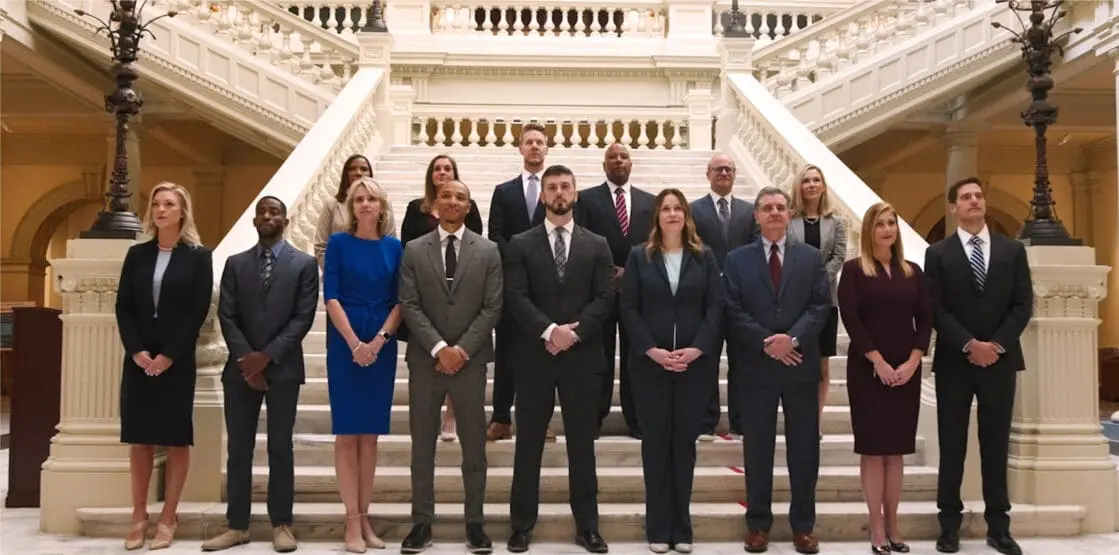 Because we can't stop accidents from happening, we do what we can to help minimize their long-term impact. We put more money in your pocket, where it belongs.