Premises Liability Accident Injury Lawyers Nationwide 
They're Responsible for Your Fall. They Should Be Responsible for Your Recovery.
A property owner failed to meet basic safety standards. Now you're paying a high emotional, physical, and financial cost.
At Montlick, we understand how a person's life can change permanently because of the negligence of property owners who fail to keep their premises safe from dangerous hazards. Property owners often vigorously defend premises liability claims, alleging they are not at fault for what happened, and push the blame onto our clients.
We're experienced with fighting against premises liability defendants, who often attempt to deny or minimize our clients' claims. After an accident disrupts your life, the last injustice you need is financial stress. Montlick goes the extra mile to ensure our clients receive the highest compensation possible.
When it comes to personal injuries being handled with upmost quality care, professionalism and determination to resolve all legal woes quickly and successfully. I'll be the first in a very long line of satisfied customers to say that Monica Pearson, (one of Atlanta's great Black female broadcast journalists and the first, former WSB-TV evening anchor at Channel 2 Action News) who I truly admire was right on the money (meaning trustworthy) for informing all victims of negligence to seek legal help from a proven law firm such as Montlick & Associates, who I call the best of the best LEGAL STRONG ARMS in the personal injury business!I'm a client of this wonderful establishment who truly took care of all my needs relating to my unfortunate accident, all due to a distracted driver who paid dearly for his poor driving ability.In saying that, I must recognize two important people at the firm. One is legal assistant Amber Starks (a marvelous paralegal) who kept my spirit up while I dealt with my personal recovery. Amber Starks is fantastic person to know, and second is my attorney, the incredible Nick Vocino. I call him a "legal eagle battling ram" for the underdog against vicious insurance companies. He's terrific! Nick "The Battle Ram" Vocino is "no joke" when it comes to him protecting his clients, he's fabulous! And last but also first is the entire staff at Montlick, who made me feel like one of their family members, just splendid! Alright people, I stated I was recognizing two, but I ended up acknowledging four. Monica Pearson, Amber Starks, Nick Vocino and the staff at Montlick; thank you for all that you have done and still do. All of you have earned my respect and deserve a round of applause from your clients. Ladies & gentlemen, I appreciate you for a job well done. Many blessings I send to you.
Dante' McGill
I had a wonderful experience with Montlick and my lawyer Nick Vocino. He was very efficient and always available if I needed him. I would recommend Montlick and Nick V. to anyone who needs help after an accident!
Tori Bowie
When I was injured in an automobile accident I called Motlick Personal Injury Law Firm. Attorney Cate Powell and her team took on my case and won. I am thankful that I knew which law firm to call. If you are injured in an accident, call Motlick!
Jacqueline Johnson
I couldn't have chosen a better law firm to handle the case of my accident which was not my fault! Jason Saltzman was my attorney and he was amazing and he didn't leave any stones unturned! He worked for the absolute most for me and got me the care I needed ! And Esmeralda, his senior legal assistant, was always there when I had questions and would always email me back very quickly if I had questions and she and Jason really put my mind at ease while going through all of this ! He got me the maximum of what I deserved and worked hard on my case! I'd give them 100 stars if I could because they are the best! I'd recommend them anytime any day for anyone who needs an attorney who cares and one that will answer you no matter what and answer any questions that you may have ! Thank you so much Jason and Esmeralda !!!!⭐️⭐️⭐️⭐️⭐️⭐️⭐️⭐️⭐️⭐️⭐️⭐️⭐️⭐️⭐️⭐️⭐️⭐️⭐️⭐️⭐️⭐️⭐️⭐️⭐️⭐️⭐️⭐️⭐️⭐️⭐️⭐️⭐️⭐️⭐️⭐️⭐️⭐️⭐️⭐️⭐️⭐️⭐️⭐️⭐️
Ashley Spell
Amber and Nick have been an outstanding team. They guided me through the legal process after my accident and always kept me up-to-date with progress on my case. Amber was always available to answer any questions, and was so polite and professional. Both Nick and Amber really did an amazing job of making me feel like I was their priority. Thanks so much to both of you!
Drew's Reading Room
I recommend everyone who is injured in an accident to hire Nives R. Juric, Attorney at Law at Montlick. A drunk driver crashed into the back of me on the highway and she won my case. She's the best!
Good Neighbor
Getting into a car accident is traumatic but, having Orlando Mara and Micheal Boyd handle my uninsured motorist case reduced my stress levels by a lot. They kept me up to date the entire time and very considerate of the outcome and settlement! I HOPE I never get into an accident again but if I do, I know who to call! Thank you all!
Tiffany McFarlane
I was injured in a car accident and Montlick and Associates truly delivered. My lawyer, Mike Moran, is knowledgeable and made sure I felt comfortable before making any moves. There was no money left on the table. He truly fights for his clients.Laura Gonzalez was my saving grace throughout this process. She answered all of my questions, and truly put my mind at ease. I can't thank them both enough!This was my first car accident and Mike and Laura did NOT disappoint!THANK YOU SO MUCH!!
Morgan Kealy
I was in a rear end vehicle accident. I was able to speak to Attorney Yuric and her team about my case. Attorney Yuric is extremely knowledgeable and communicative. She was able to answer any questions I had and anticipate any questions I had. Montlick firm are very detailed and professional. In the end, I was able to receive an amazing offer to close my case thanks to Attorney Yuric! Highly recommended firm and Yuric!
Peter Nguyen
Michelle Mumpower & Jaron Shaffer was the absolute best. They made me feel valued during the entire process & even got me a good amount back from my accident. I would recommend anyone to use their services!
Junior Boykin
After waiting 4 years to the day, my car accident case finally settled. William Parker, Jenna, and the entire Montlick staff were wonderful. They were great communicators , so I understood what was going on with my case every step of the way. I am so grateful to them for making a traumatic part of my life much easier to handle. I will definitely be recommending friends and family to them.
Shaneka Holmesdicks
I got in a very bad life changing accident.. but thanks to the most high !!! I was able to walk away with no life threatening injuries.. didn't know who to call and I seen a billboard with MONTLICK on it .I gave them a call and I was introduced to SCOTT PATTERSON .. He made the process so easy and he didn't stop until he got me the highest amount for my accident. I really appreciate MONTLICK for hiring SCOTT .. thanks
Lun White
When I was involved in a Automobile accident, my wife said you have to called Montlick & Associates. That was the best called I have ever made. Attorney Jason took my case and he did an exceptional Job from start to finish. He kept me informed throughout the process. Thanks Montlick & Associates for providing excellent service.
GB (GB)
SEE IF YOU QUALIFY
Do you have a case?
Real Help Begins Here®

SEE IF YOU QUALIFY
Do you have a case?

The Compensation You Need. The Compassion You Deserve. 
Our Focus Is On You
We know how hard it is for people to recover after an injury, especially when big companies are trying to deny them the money they need. That's why we choose to only represent injured people, never insurance companies, big businesses, or corporations.
Our results speak for themselves
Montlick has recovered billions of dollars for our clients. We believe in fighting to ensure that our clients and their families get the financial compensation they deserve after an injury. We know how to demand justice–and win.
Here's What Makes Us A Different Kind of Law Firm
We always operate ethically and with integrity
Your FREE consultation is always with an attorney
We communicate frequently and promptly
We provide personalized service unique to your case
Experienced Premises Liability Lawyers
We Know What it Takes to Win®
No one expects to suffer an accident when we leave our home, much less an accident experienced on somebody else's property and because of their negligence. A property owner has a duty of care when you step onto their premises. When this duty of care is not honored and you become injured, your mental, emotional, physical, and financial state can all be impacted.
Property owners commonly allege that they are not at fault for what happened, and they often argue two theories as to why they should not be held liable. The defendant may argue that they were not aware of a hazard or that they did not have enough time to discover the hazard and remove it. Another common defense to premises liability claims is that the plaintiff was in some way responsible for the incident. In either situation, the victim is blamed and manipulated to believe that this was somehow their fault. Don't be deceived — the start to justice begins with a call to Montlick.
Premises Liability Claim Lawyers
Common Causes of Injuries Sustained in Premises Liability Claims
Committed to Your Recovery
No matter where you are, we are just a phone call or message away.
Contact Montlick Now
Property owners and occupiers owe a duty to the public to keep their premises safe, and can be held liable if their failure to do so results in injuries, whether an injury occurs in a restaurant, store, or someone else's home. Often, victims are left with severe injuries, costly medical care, lost income, disability, and pain and suffering when injured because of an unsafe condition on someone else's property. When an injured plaintiff pursues a case against a property owner on the basis of their failure to keep their property safe, it is called a premises liability claim. Our attorneys handle cases involving all types of scenarios in which a property owner can be held accountable for negligence (some of which are particularly unique), but common causes of premises liability claims include the following:
Slippery and/or wet floors
Unmarked sudden drops in elevation
Illusions without proper warnings
Collapsing staircases, balconies, and outdoor patios
Poor lighting
Shocks/electrocutions
Structural defects known by a homeowner
Uncovered holes
Building fires
Gas leaks, including those that result in poisoning
Failure to adhere to applicable building codes
Unsecured falling objects
Unattended heavy machinery
Amusement park/carnival ride accidents
Malfunctioning elevators/escalators
Improperly aligned pathways and floors
Inadequate supervision
Unfenced swimming pools or other bodies of water
Negligent Security, in cases where property owners fail to take the appropriate steps to protect customers' and/or tenants' safety, and someone is severely injured or tragically killed because of an act of violence.
Slip, trip and fall accidents in particular are common bases for premises liability claims. However, each premises liability claim is unique and can affect people of all ages. As noted above, they can arise out of many scenarios and incidents, whether they be failure of a property owner to clean a spill, warn of a high voltage area, or prevent heavy objects, such as light fixtures or pieces of ceiling, from falling on someone's head. Property owners and occupiers are also responsible, by way of example, for covering holes in the ground, obeying structural building codes and local ordinances, warning of known hazards, and even inspecting their property for less noticeable dangers. In negligent security cases, our firm pursues cases in which victims are physically assaulted, raped or tragically murdered when property owners fail to maintain adequate security when they are aware of a high probability or likelihood of violent crimes.
Your Questions Answered
Premises Liability and Slip and Fall FAQs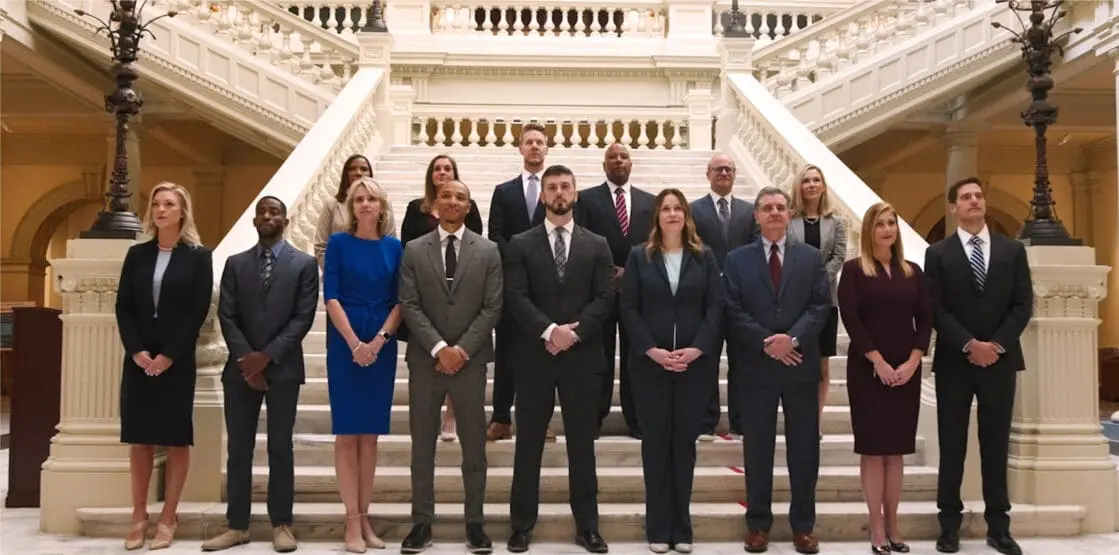 Because we can't stop accidents from happening, we do what we can to help minimize their long-term impact. We put more money in your pocket, where it belongs.