Premises Liability Accident Injury Lawyers Nationwide 
They're Responsible for Your Fall. They Should Be Responsible for Your Recovery.
A property owner failed to meet basic safety standards. Now you're paying a high emotional, physical, and financial cost.
At Montlick, we understand how a person's life can change permanently because of the negligence of property owners who fail to keep their premises safe from dangerous hazards. Property owners often vigorously defend premises liability claims, alleging they are not at fault for what happened, and push the blame onto our clients.
We're experienced with fighting against premises liability defendants, who often attempt to deny or minimize our clients' claims. After an accident disrupts your life, the last injustice you need is financial stress. Montlick goes the extra mile to ensure our clients receive the highest compensation possible.
I got in a very bad life changing accident.. but thanks to the most high !!! I was able to walk away with no life threatening injuries.. didn't know who to call and I seen a billboard with MONTLICK on it .I gave them a call and I was introduced to SCOTT PATTERSON .. He made the process so easy and he didn't stop until he got me the highest amount for my accident. I really appreciate MONTLICK for hiring SCOTT .. thanks
Lun White
When I was involved in a Automobile accident, my wife said you have to called Montlick & Associates. That was the best called I have ever made. Attorney Jason took my case and he did an exceptional Job from start to finish. He kept me informed throughout the process. Thanks Montlick & Associates for providing excellent service.
GB (GB)
This is my second time using Montlick & Associates. I was referred to them by my brother who had previously used them for an accident he was involved in. After hiring them for my first accident case I was very impressed. They made sure I understood the whole process and was willing to answer any questions I had. My first accident case settled for 50k and my second case was for 80k. My attorney was Aaron Monick. He's truly one of the best attorneys in the business. Needless to say, I was very happy with both outcomes. If u need an accident attorney, do yourself a huge favor and contact Montlick & Associates, I guarantee u that you won't regret it. Their customer service and professionalism and A1!
Charles Bramlett
I came to Montlick because of a minor accident I had on slingshot. Nothing is too big or too small for this law firm. I must say. It has been a pleasure working with Sarah and her asst Christopher. They were very professorial. And got right on the case. They always kept me informed every step of the way. Very satisfied customer! Thx again! 😊
angela Jones
Montlick & Associates is the best Law Firm. My experience with this Firm is so amazing!Expertise in an automobile accident. They handle my case with such professionalism. I would recommend them to anybody that is involved in a car accident. Thank you Montlick & Associates for being there for me. Thank you.
w sutherland
Mr.joe Ross is the right person to call on when you have anything dealing with accidents. Thank you Joe Ross to help me with you are the right person to talk with when it comes to to any cases thanks again
Demarcus Cousin
I am so happy with the results that Jason got for my case. All other practices wouldn't take my case but not Jason. He knew I had a bad fall and injury. He and Esmerelda worked so hard and informed me of every detail immediately. I highly recommend their services. If I ever need an accident attorney, I will not hesitate to call Jason. Thank you and I hope you enjoyed the goodies I baked for you. I will forever be grateful for the settlement you got for me.
mary mullins
My experience with Montlick and having Ms. Sara Root alongside her team member went above the call of duty to assist me and daughter after our accident a few months. I'm very grateful to have them on my side the whole step of the way.Thanks again Ms. Sara Root, Chris Gladys and the rest of Montlick & Associates.
bernell carey
Jason and Kalena took great care of me! This was my second experience with Jason and his team and I truly feel seen and heard every time. This time around, the accident was extremely rough. My life was in shambles and I am still baffled at how reassuring everyone was consistently. I trust his expertise wholeheartedly. I am always satisfied with his communication and overall results. I hope I don't have to deal with an accident ever again but if I had to deal, I know where I am headed. I appreciate you all!!
Ajahnae
I had an amazing experience with Montlick & Associates. I had my first car accident and never had to go through anything like this before. Cate and Amy were extremely helpful, reassuring, and answered any questions I had in a timely manner whether it be email or a phone call. Great communication and very friendly, satisfied with my settlement as well. If I ever have another accident I would love to get Cate and Amy again! Thank you.
Hannah Abuata
SEE IF YOU QUALIFY
Do you have a case?
Real Help Begins Here®

SEE IF YOU QUALIFY
Do you have a case?

The Compensation You Need. The Compassion You Deserve. 
Our Focus Is On You
We know how hard it is for people to recover after an injury, especially when big companies are trying to deny them the money they need. That's why we choose to only represent injured people, never insurance companies, big businesses, or corporations.
Our results speak for themselves
Montlick has recovered billions of dollars for our clients. We believe in fighting to ensure that our clients and their families get the financial compensation they deserve after an injury. We know how to demand justice–and win.
Here's What Makes Us A Different Kind of Law Firm
We always operate ethically and with integrity
Your FREE consultation is always with an attorney
We communicate frequently and promptly
We provide personalized service unique to your case
Experienced Premises Liability Lawyers
We Know What it Takes to Win®
No one expects to suffer an accident when we leave our home, much less an accident experienced on somebody else's property and because of their negligence. A property owner has a duty of care when you step onto their premises. When this duty of care is not honored and you become injured, your mental, emotional, physical, and financial state can all be impacted.
Property owners commonly allege that they are not at fault for what happened, and they often argue two theories as to why they should not be held liable. The defendant may argue that they were not aware of a hazard or that they did not have enough time to discover the hazard and remove it. Another common defense to premises liability claims is that the plaintiff was in some way responsible for the incident. In either situation, the victim is blamed and manipulated to believe that this was somehow their fault. Don't be deceived — the start to justice begins with a call to Montlick.
Premises Liability Claim Lawyers
Common Causes of Injuries Sustained in Premises Liability Claims
Committed to Your Recovery
No matter where you are, we are just a phone call or message away.
Contact Montlick Now
Property owners and occupiers owe a duty to the public to keep their premises safe, and can be held liable if their failure to do so results in injuries, whether an injury occurs in a restaurant, store, or someone else's home. Often, victims are left with severe injuries, costly medical care, lost income, disability, and pain and suffering when injured because of an unsafe condition on someone else's property. When an injured plaintiff pursues a case against a property owner on the basis of their failure to keep their property safe, it is called a premises liability claim. Our attorneys handle cases involving all types of scenarios in which a property owner can be held accountable for negligence (some of which are particularly unique), but common causes of premises liability claims include the following:
Slippery and/or wet floors
Unmarked sudden drops in elevation
Illusions without proper warnings
Collapsing staircases, balconies, and outdoor patios
Poor lighting
Shocks/electrocutions
Structural defects known by a homeowner
Uncovered holes
Building fires
Gas leaks, including those that result in poisoning
Failure to adhere to applicable building codes
Unsecured falling objects
Unattended heavy machinery
Amusement park/carnival ride accidents
Malfunctioning elevators/escalators
Improperly aligned pathways and floors
Inadequate supervision
Unfenced swimming pools or other bodies of water
Negligent Security, in cases where property owners fail to take the appropriate steps to protect customers' and/or tenants' safety, and someone is severely injured or tragically killed because of an act of violence.
Slip, trip and fall accidents in particular are common bases for premises liability claims. However, each premises liability claim is unique and can affect people of all ages. As noted above, they can arise out of many scenarios and incidents, whether they be failure of a property owner to clean a spill, warn of a high voltage area, or prevent heavy objects, such as light fixtures or pieces of ceiling, from falling on someone's head. Property owners and occupiers are also responsible, by way of example, for covering holes in the ground, obeying structural building codes and local ordinances, warning of known hazards, and even inspecting their property for less noticeable dangers. In negligent security cases, our firm pursues cases in which victims are physically assaulted, raped or tragically murdered when property owners fail to maintain adequate security when they are aware of a high probability or likelihood of violent crimes.
Your Questions Answered
Premises Liability and Slip and Fall FAQs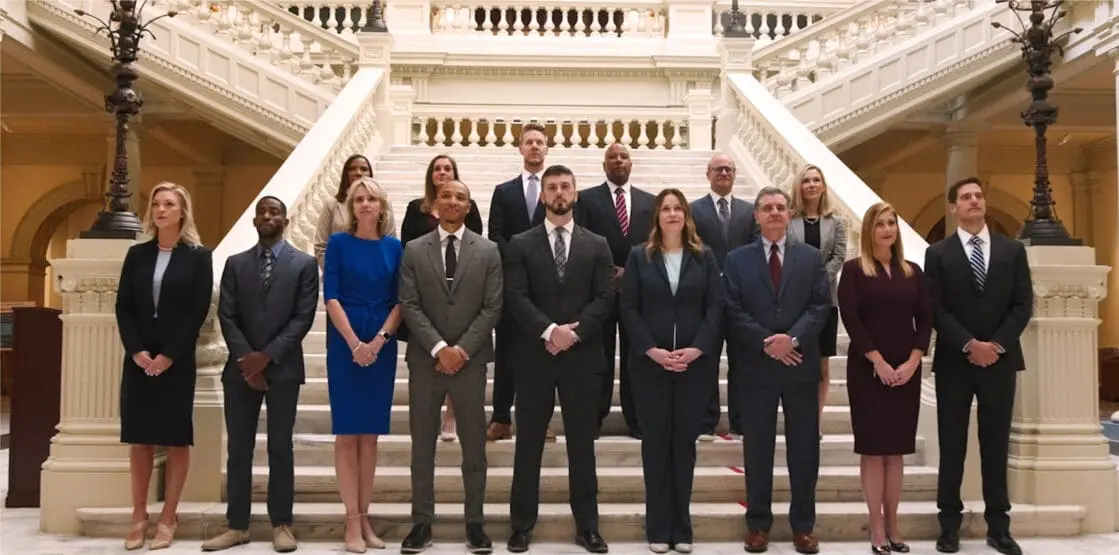 Because we can't stop accidents from happening, we do what we can to help minimize their long-term impact. We put more money in your pocket, where it belongs.