Motorcycle Accident Injury Lawyers Macon Trusts
Standing Up Against Biker Bias
Motorcyclists can face unfair bias on the road and in the claims process. You need an attorney who knows how to navigate these injustices and fight for your financial future.
Insurance companies often try to blame bikers for accidents they didn't cause, leveraging the harmful stereotype of motorcyclists as "reckless." When a motorcycle accident disrupts your life, you need a legal team who knows how to protect you from powerful insurance companies. You need Montlick.
Your Path to Justice is Just a Call Away
Following a motorcycle injury, individuals and families have a lot at stake. That's why every case we take on, we take personally. We promise to fight tirelessly for the full value of our your claim.
Montlick Reviews
Thank you to Jeff and Chris for taking care of my dad's case so well, and thank you to Faris for bringing us to Montlick and helping with everything along the way! We really do appreciate you guys so much.
Sam S
Joy and Jennifer made this easy for us after our accident. Both very pleasant and professional. Always there for us when we needed answers and help.
Nancy Hartley
My experience with Montlick&Associates was truly a great one. They represented me and my family very well from start to finish. Mr. Rubin and Mr. Bish were exceptional and very good at keeping me informed and helpful during my time as their client. I would recommend to anyone that needs an a attorney, look no further because Montlick&Associates is and will be the first to call.Sincerely,Lawrence
Lawrence Terrel
I want to thank Scott Patterson and his team at Montlick & Associates for helping to get my case resolved.
E P
I would like to thank Mike Bish, MacKenzie Lisa's, and David Rubin for handling and litigate my case. They were very professional and helpful making sure that if I didn't have any issues with my workers comp claim. I will recommend Montlick & Associates to anyone that needs help. They keep communication open and have all the right people in place to answer all my questions and very knowledgeable of what steps to take when injured.
Charles Young
I had a great experience with Jason, Margaret and Esmeralda!! The entire team was helpful and they kept me updated each step of the way.
Stephanie
Mr.joe Ross is the right person to call on when you have anything dealing with accidents. Thank you Joe Ross to help me with you are the right person to talk with when it comes to to any cases thanks again
Demarcus Cousin
I am very pleased with my experience with Montlick. Communication was quick and easy. Amber was very responsive and always so helpful.
Dreama McMillian
My assigned attorney and paralegal were very responsive throughout the procedure to include helpful tips.
Nashon McPherson
I've had a great experience with Ms Root she helped me out alot and got me what I deserved for my accident and I Thank her so much
Quantisha Sanders
I'm glad I went with Montlick & associates. Thanks for the help and dedication. I finally got compensated for an auto wreck, and it was needed.
Dana E Brigham
I had an amazing experience with Montlick & Associates. I had my first car accident and never had to go through anything like this before. Cate and Amy were extremely helpful, reassuring, and answered any questions I had in a timely manner whether it be email or a phone call. Great communication and very friendly, satisfied with my settlement as well. If I ever have another accident I would love to get Cate and Amy again! Thank you.
Hannah Abuata
Lamar Bridges worked with Nathan Kratzert and he really cared about me as a person. His patience and time is a win win for anyone need their help.
Corles Berry
SEE IF YOU QUALIFY
Do you have a case?
Don't pay for pain you didn't cause. Pursue financial compensation for your injuries with Montlick. 

SEE IF YOU QUALIFY
Do you have a case?

The Powerhouse Firm That Puts You First®
We win cases like yours 
Montlick has tirelessly represented motorcyclists injured on the road for more than 39 years. We know how to demand justice–and win.
Keeping you in the loop
When you have a question, we have an answer. And we're only ever a phone call or email away. Keeping you informed through the legal process is a top priority.
We Promise to Always
Work in your best interest
Fight for what's right, not what's easy
Communicate promptly and frequently
Act with integrity
Motorcycle Accident Injury Attorneys for Macon, Georgia
Avoid a Costly Mistake
Motorcyclists can face bias on the roads and in the claims process. When someone else's recklessness costs you everything, you need a battle-hardened attorney who knows how to stand up to biker bias and win the compensation you deserve. Don't make a costly mistake–contact a Macon motorcycle accident attorney at Montlick.
The same advice applies if you have tragically lost a loved one in a motorcycle crash. Our empathetic attorneys understand the immense pain and hardship you're facing. With decades of experience, we're willing to go the distance to win, so our clients can focus on healing.
It's important to remember after a bike crash, insurance companies (even your own) are not on your side. They're motivated by profits. Trying to take on these enormous corporations on your own without a qualified attorney in your corner could be an extremely costly mistake. Make the right call—call Montlick.
Macon Motorcycle Crash Injury Attorneys
Motorcycle Accidents in Macon
Montlick: Your Motorcycle Accident Experts
When you trust us with your case, you can rest assured you're in good hands. With over 39 years of experience, we're ready to fight for you.
Contact Us
There are many types of collisions involving motorcycles that can cause life-altering injuries and even fatalities. The specific nature of your accident will determine the negligent conduct, responsible parties and the types of injuries.
Regardless of the specific type of motorcycle crash, motorcycle enthusiasts face a disproportionate risk of experiencing the types of devastating injuries that alter every aspect of one's life. Our experienced Georgia motorcycle accident attorneys at Montlick handle all types of motorcycle collision cases including:
Impaired Visibility Collisions: Motorcycles are smaller than other vehicles, so that they are difficult to see in dense traffic. These challenges are increased by fog, heavy rain or darkness that further limits visibility. When a driver of a passenger vehicle cannot see a motorcycle, the driver may violate a motorcyclist's right of way.
Single-Vehicle Motorcycle Accidents: Single-vehicle motorcycle accidents are generally caused by road defects like potholes or by cargo that falls off vehicles and create road obstructions. When public entities know or should know that the road surface is unsafe or that there is debris in the roadway, they may have a legal duty to correct the hazard before a motorcycle "wipes out." The owner of a vehicle that drops debris into the road, such as a dump truck, is could be held responsible for the dangerous condition they create. Single vehicle motorcycle accidents can also occur when a bike has defective components, such as tires that fail, or a malfunctioning steering mechanism.
Rear-end Impact Motorcycle Accidents: Drivers of cars, trucks or SUVs that fail to concentrate on the road ahead or misjudge speed and distance can slam into bikes from behind. While rear-end accidents involving passenger vehicles are frequently minor fender-benders, those involving motorcycle collisions are extremely dangerous because of the lack of stability of bikes and the risk that the bike or rider will be thrown into traffic.
Other Motorcycle Accidents: While the above are common types of motorcycle accidents, others include left turn motorcycle crashes, side-impact motorcycle accidents, unsafe lane changing motorcycle collisions, intersection motorcycle accidents, and more.
Help When You Need It
You don't have to fight the legal battle alone – Montlick is here to help you get the compensation you deserve after a motorcycle accident.
Contact Us 24/7
When Someone Else Is Responsible for Your Injury
Negligence is often to blame for a motorcycle accident involving larger vehicles, such as passenger cars, SUVs, busses and tractor trailers, among others. Negligence occurs when a person does not act as a reasonable person would under the same or similar circumstances. All drivers operating vehicles on our streets and highways owe a duty to other motorists (including motorcyclists) to operate their vehicles reasonably to avoid causing an accident that can lead to serious injuries or death.
A moment of carelessness can cause a crash. For example, if a driver is distracted or changes lanes without looking carefully for other vehicles, he or she may cause an unnecessary accident that can turn fatal in the blink of an eye. If a driver of a passenger vehicle or truck acted negligently and caused a collision, the injured motorcyclist can normally pursue compensation against those responsible to account for his or her suffering.
Motorcycle Injury Advocates
When you trust us with your case, you can rest assured you're in good hands. With over 39 years of winning experience, we're ready to fight for you.
Contact Us
Increased Risk
Motorcyclists love the Peach State for its open roads and diverse landscapes. Whether it's a ride through Macon's country roads or a coastal cruise farther south in Tybee, motorcycle rides through Georgia are often a welcome escape from daily obligations. However, they can end in disaster in an instant.
Hundreds of thousands of motorcyclists in Georgia face a much higher rate of injury and death as compared to individuals traveling in cars. In fact, the likelihood of dying in a motorcycle accident is 27 times higher than the chance of being killed while traveling in a car. The increased risk faced by motorcyclists is no great surprise considering that motorcyclists are not protected by a steel frame and seatbelts like individuals riding in cars. Also, motorcycles are smaller than other vehicles on the road, often creating a visibility issue for drivers.
While the design of the motorcycle itself can pose an increased risk of harm to motorcyclists, other motorists on the roadway still owe the same duty of care to motorcyclists as they would any other driver on our streets and highways. When a Macon, Georgia motorcyclist suffers injury or death because of another motorist's negligent conduct, that injured motorcyclist likely has the opportunity to hold the negligent party accountable.
It goes without saying that motorcycle accidents can be catastrophic, leading to permanent injuries, the inability to work, and endless medical bills, among other life-altering damages. At Montlick, we have decades of experience representing individuals injured or killed while riding motorcycles in and around Macon, Georgia.
Frequently Asked Questions
All Your Questions, Answered
National Motorcycle Accident Representation
Motorcycle Accident Attorney Near Me in Macon, GA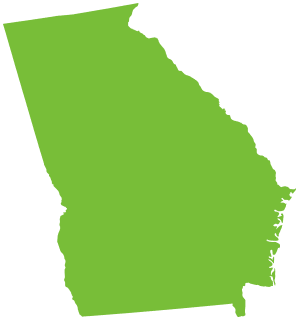 Warner Robins (31088, 31093, 31095)
Lizella (31052)
Byron (31008)
Centerville (31028)
Gray (31032)
Fort Valley (31030)
Jeffersonville (31044)
Bolingbroke (31004)
Bonaire (31005)
Kathleen (31047)
Powersville (31008)
Gordon (31031)
Perry (31069)
Roberta (31078)
Musella (31066)
National Motorcycle Accident Attorney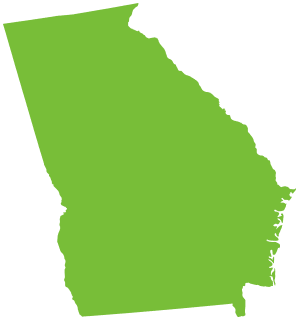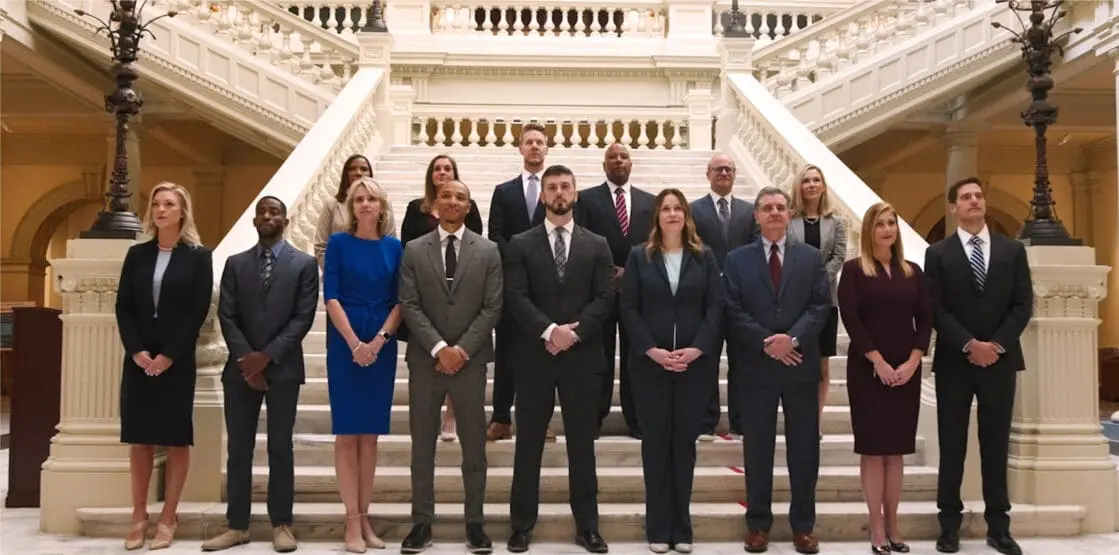 Because we can't stop accidents from happening, we do what we can to help minimize their long-term impact. We put more money in your pocket, where it belongs.