Real Help Begins Here®
Those who suffer a catastrophic injury can find that their life has been changed instantly.
When a terrible accident alters your life, on top of the immense pain and uncertainty that comes with your injuries, a difficult battle for your financial future lies ahead. The insurance companies will work hard to minimize or even deny you the money you deserve. Now is the time to focus on yourself and your family, not to fight with insurance companies for the money you need. You deserve more than that. You deserve Montlick.
We know that the results of your catastrophic injury claim will impact the rest of your life, and that's why we take our job as your advocate seriously. With a track record of 39 years of success and billions of dollars won for our clients, we know how to get you the justice and the compensation you deserve.
Montlick & Associates is the best Law Firm. My experience with this Firm is so amazing!Expertise in an automobile accident. They handle my case with such professionalism. I would recommend them to anybody that is involved in a car accident. Thank you Montlick & Associates for being there for me. Thank you.
I'm glad I went with Montlick & associates. Thanks for the help and dedication. I finally got compensated for an auto wreck, and it was needed.
Serving Victims of Catastrophic Injury Nationwide
SEE IF YOU QUALIFY
Do you have a case?
Overwhelmed? Start Here.

Who We Are
Top-rated attorneys
Our attorneys and firm have received numerous awards and recognitions for our exemplary legal work, including the highest AV Rating for our professional excellence, ethics, skills, & integrity by Martindale Hubbell
Get the Money You Deserve
Following a serious injury, individuals and families have a lot at stake. That's why every case we take on, we take personally. We promise to fight tirelessly for the full value of our clients' claims. With 39 years of experience and billions of dollars recovered, we know what it takes to win.®
We're a Different Kind of Law Firm. Here's Why:
Your FREE consultation is always with an attorney
We communicate frequently and promptly
We provide personalized service unique to your case
We always operate ethically and with integrity
Catastrophic Injury & Accident Lawyers
What Qualifies as Catastrophic Injury?
Catastrophic injuries are defined as injuries that result in long-term or permanent disability or disfigurement. Such injuries have a long recovery time. At Montlick, we represent a wide variety of catastrophic traumas.
Traumatic brain injuries (TBIs) can be caused by a powerful blow to the head or body. The result of a TBI may include short or long-term problems with normal brain function. TBIs can lead to severe or permanent disability, and death.
Spinal cord injuries (SCIs) can be caused by direct injury to the spinal cord itself or from damage to the surrounding tissue and bones. It can cause temporary or permanent changes in sensation and body functions below the site of injury.
Traumatic amputations are the loss of a body part that occurs as the result of an accident or injury. There are two degrees of amputation: partial and complete.
Blunt abdominal injuries refers to a direct blow to the abdomen without an open wound. As a result, multiple organs may be injured potentially causing internal bleeding.
Wrongful death claims refers to the death of someone as a result of a wrongful act by another person such as negligence or an intentional attack. In this instance, the deceased's family would be able to pursue a claim.
Burn injuries refer to an injury to the skin or other tissue caused by heat, radiation, electricity, or chemicals.
Firearm injuries apply to gunshot wounds or injuries from a weapon that uses a powder charge to fire a projectile. Such weapons would include handguns, shotguns, and rifles.
Additional injuries may meet the definition of catastrophic depending on their severity and anticipated long-term effects. Our firm will review your injuries and medical records to assess the seriousness of your condition as well as whether you can pursue a claim for your damages.
Get the Justice You Deserve
While no amount of money can fully compensate a catastrophic injury victim for the pain they've endured, each case is unique, and the amount of compensation received depends on many factors, including:
The location where the incident occurred
The facts and circumstances of what happened
The strength of liability
and more
Potential causes of injuries include workplace accidents, construction accidents, motor vehicle accidents, slips, trips, falls, medical malpractice, and dangerous products. Accidents resulting from the above-listed causes may result in compensation/damages.
Damages are one of the most important factors in determining the value of a case. Damages are determined by:
The costs of medical care
The permanency and extent of the victim's disability
The impact on the victim's quality of life
The extent of pain and suffering
and more
Depending on the facts of a case and applicable laws, compensation may include:
Past and future medical bills
Lost income
Loss of earning capacity
Pain and suffering
Loss of enjoyment of life
Punitive damages
Loss of consortium
Emotional distress
The amount of damages a victim might recover is specific to the facts and circumstances of a given case. Every individual claim is unique, and that is why it's so important to consult with an experienced personal injury attorney as soon as possible if you think you have a case.
Wrongful Death
If you have lost a loved one due to a catastrophic accident injury, our wrongful death lawyers will walk you through the steps to take to protect your legal rights.
Free Consultation
Time Deadlines You Should Know
Unfortunately, you do not have an indefinite period of time to pursue legal action. Each state has a statute of limitations on the amount of time you have to bring a claim, and these deadlines can be longer or shorter depending on the facts and circumstances of your unique case. The longer you wait to seek counsel for your case, the closer you creep to those deadlines and may experience a loss of your right to pursue damages.
The statute of limitations can vary significantly depending on the type of claim. For example, a personal injury claim may have a different statute of limitations than a breach of contract claim. Specific types of claims, such as those against a governmental entity, may have much shorter deadlines and specific notification requirements. With all the complexities that are at play, it's best to seek guidance from one of our experienced attorneys as soon as possible.
There are other reasons to act without delay such as the disappearance of evidence and that witnesses may go missing or forget what happened. Our attorneys will act fast to preserve evidence and your rights to compensation. We'll always fight vehemently on behalf of our clients because personal injury cases are just that: personal.
Our Personal Injury Settlements & Verdicts
Our Accident & Injury Case Results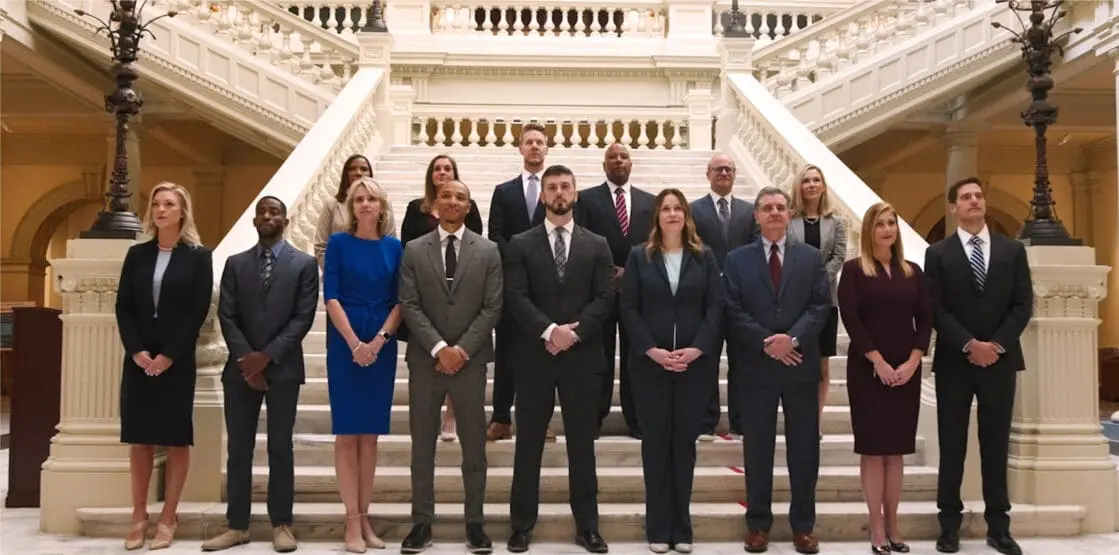 Because we can't stop accidents from happening, we do what we can to help minimize their long-term impact. We put more money in your pocket, where it belongs.