Nationwide Bicycle Accident Injury Lawyers
The Aggressive Legal Representation You Need. The Compassion You Deserve.
When an inattentive or careless driver hits a bicyclist, a three thousand-pound steel enclosure protects the driver from harm. Meanwhile, with little to no protection, the bicyclist can be left with life-altering injuries.
A collision between a cyclist and a car can lead to a series of complications. Significant pain and high medical bills can affect everything. When you turn to Montlick, we fight to pursue an outcome that eases your financial hardship. We've been providing injured cyclists with top-rated legal services for 39 years. With billions of dollars won for our clients, we know what it takes to get you the money you deserve after a crash.
Thank you to Jeff and Chris for taking care of my dad's case so well, and thank you to Faris for bringing us to Montlick and helping with everything along the way! We really do appreciate you guys so much.
Ellen Forrester and Dayna Clark at Monlick & Associates are a great team! The dynmanic duo are very professional, and they both gave me realistic expectations, offered great advice according to my case. They were great at communicating between me and the other party. Always kept me informed about the case. Anytime I had a question, or concern Dayna and Ellen would always call or email me with the answer in a timely manner. You can't go wrong with the dynamic duo at Montlick & Associates. Dayna and Ellen thank you so much for everything!
Hi my name is omar scruggs my lawyer and her team was excellent and very informative thank you nives an everyone at montlick an associate
C Powell is the best thank you for everything
SEE IF YOU QUALIFY
Do you have a case?

SEE IF YOU QUALIFY
Do you have a case?

The Powerhouse Firm that Puts You First®
We Have The Power to Get Results
We've got the resources of a big law firm with the attention and personalized service you'd expect from a small business. That means we have what it takes to win your case, but we'll never treat you as just a case number.
We have recovered billions for our clients
At Montlick, our goal is to put the most money possible in your pocket, where it belongs. With billions of dollars won for our clients, our attorneys know what it takes to win. Find out what we can do for you.
Montlick is There When:
Your medical bills are piling up
Your life has been permanently changed by a careless driver
Your injuries are keeping you from daily activities
You're worried about your finances and future
Serving Bicycle Crash Injury Victims Nationwide
We Fight Against Cyclist Bias
From motorists jabbering away on a cell phone to unrestrained dogs chasing after cyclists, the risk of a cyclist being involved in a serious accident is substantial. These risks are compounded by the negative attitude that many drivers have toward bicycle riders and the susceptibility of bicyclists to accidents caused by potholes in poorly maintained streets.
It is important that you seek prompt legal advice after a bike collision with a motor vehicle. Insurance companies routinely try to settle accident claims for less than they are worth when the injured party is a cyclist.
Recent studies show that settlements for injuries suffered in motor vehicles are up to 30% to 40% higher than for the same type of injuries suffered by cyclists.
After a bike accident, it may feel like the world is against you; but your path forward starts with calling Montlick.
Bicyclists Face Unique Risks on the Road
A bicyclist has essentially no more protection from impact than a pedestrian. When a cyclist is hit by a driver, the result is often serious, debilitating injuries. While a motorcyclist also has no protection, a motorcycle has the power and speed to move out of the path of an inattentive driver. A bicycle does not move at a high enough rate of speed to give a bicyclist much chance of avoiding an impending collision even if the rider detects a potential collision before it happens. The small size of a bicycle also makes it more likely to be unnoticed by a driver and more likely to be present in places that a driver may not be looking.
While the risk of head injuries resulting in traumatic brain injury can be greatly reduced by wearing a helmet, head injuries can still occur. 33% of injury victims treated in emergency rooms for cycling accident-related injuries are diagnosed with a head injury.
Serious injuries like traumatic brain injuries can result in permanent loss of physical functioning, capacity for speech, cognitive skills, memory, mobility, and other effects that can seriously impair one's ability to fully enjoy life. These types of grave injuries may also result in astronomical medical bills that can leave a family on the brink of bankruptcy. Montlick's experienced attorneys recognize these hardships and work diligently to obtain maximum monetary recovery so that our clients can provide for their family, obtain the best possible medical care, and maintain the highest quality of life given their injuries.
What Causes Bicycle Accidents?
Bicycle accidents can be caused by many different factors but common causes include:
Motor vehicle pulling out in front of a bicycle
Failure of a driver to check mirrors or turn head before changing lanes
Swerving into a lane and sideswiping a cyclist
Making an illegal left turn in front of a cyclist with right of way
Failure of driver to allow sufficient following distance
Distracted driver who fails to stop and hits rider from behind
Driver who fails to check behind vehicle when backing up
Running a red light or stop sign
Driver who is under the influence of drugs or alcohol
A motor vehicle driver turning directly in front of a bicyclist
Failure of driver to look both ways when resuming travel after stopping at a stop sign
Product defect in the design or assembly of your bicycle
One of the biggest obstacles in bicycle accident lawsuits is the common misconceptions and prejudices of the general public toward cyclists. Montlick understands the importance of addressing some members of the public's perception that cyclists do not belong on the road with motor vehicles.
After the Accident
If you suffer serious injuries or a family member has died in a bicycle accident due to the actions of a careless, inattentive or indifferent driver, you may be entitled to compensation.
Montlick will fight hard to get you the compensation that you deserve. Every case is unique, but below is a list of the types of actions your Montlick attorney might take following your accident:
Conduct an immediate investigation of your accident including review of the accident report
Analyze any damage that occurred to your bicycle, such as chipped paint, stressed metal, bent
Inspecting wheels and torn brake pads which can provide insight into the cause and seriousness of the accident
Interview any witnesses to the accident
Examine the damaged bike and any debris from the bike or car
Gather evidence to address the usual driver's claims that a cyclist was speeding or swerved into traffic
Work with bicycle accident experts who will investigate the accident scene, the damaged bicycle, and police accident report
When the at-fault driver is uninsured or underinsured
If the driver does not have insurance or sufficient coverage to cover your injuries, Montlick may still be able to help you obtain fair compensation. The driver who caused the bicycle accident may be entitled to insurance coverage from the driver's family members, his or her employer, a rental car company or from an "umbrella" policy.
It may also be the case that other persons or entities may be responsible for the bicycle accident, including the driver's employer, the governmental entity that maintains the road or traffic signals, or the car manufacturer responsible for a vehicle defect.
We may also pursue compensation from your own insurance company under your uninsured motorist or underinsured motorist coverage. Montlick knows that no amount of money can truly make up for your injuries or loss, but we want to provide relief from financial uncertainty by dealing with the insurance companies and the legal issues so that you can focus on healing.
Your Questions Answered
Car Accident Legal FAQs
Do I have a bicycle accident case even if I wasn't directly hit by a motor vehicle?
Bicycle accidents resulting from dog attacks are one of the leading causes of bicycle related injuries.
Read more
Are cyclists the same as pedestrians?
A bicyclist is not generally treated like a pedestrian as bicycles are generally treated more like motor vehicles.
Read more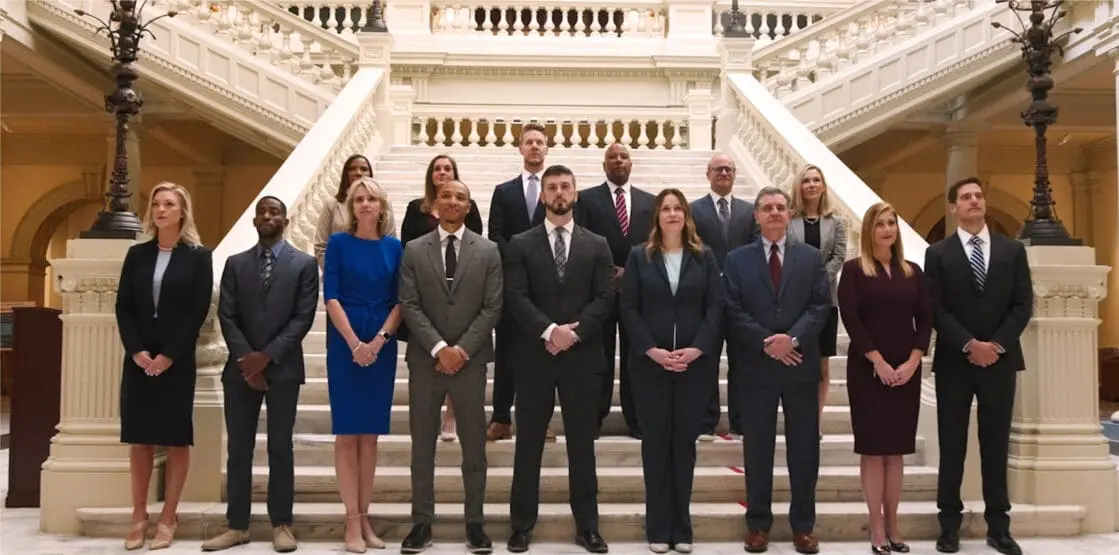 Because we can't stop accidents from happening, we do what we can to help minimize their long-term impact. We put more money in your pocket, where it belongs.