Macon Construction Accident Injury Lawyers
Committed to Fighting For You
A normal day has turned into a nightmare after you've been injured on a construction site. Now you're left with a long recovery process and a mountain of medical bills. 
Each and everyday workers put their lives at stake to build our homes, offices, hospitals, and more. Montlick's attorneys understand how devastating a construction related accident can be for you and your family, and now a stressful battle for your financial compensation lies ahead of you. The insurance companies will work quickly to do everything in their power to minimize or even deny altogether payments for the injuries and pain you've suffered. Now is the time to focus on your wellbeing, not to fight with insurance companies for the money you need to heal. You deserve more than that. You deserve Montlick.
I had the pleasure of working with Attorney Scott Patterson who truly went above and beyond for my case. He's so amazing! His expertise and dedication were evident throughout the process, and I couldn't be happier with the outcome. Thanks to the hard work and patience put into my case. I received a fantastic and fair settlement that exceeded my expectations. Furthermore, his assistant, Sarah Duncan, played an integral role in the success of my case. Her professionalism and support were outstanding. She consistently demonstrated a genuine concern for my needs and was always there to provide assistance whenever I needed it.Overall, I am incredibly grateful for the outstanding service provided by Attorney Scott Patterson and team. I wholeheartedly recommend Montlick & Associates law firm to anyone in need of legal representation. Thank you so much!
Kay
Hey everyone alyssa is the best lawyer I have ever had. She works fast and has everything organized. If you are having trouble looking for a lawyer no problem call Alyssa Martin she's the best!!!!
austin johnson
Attorney Scott Patterson was outstanding in getting us compensated for an injury to our 3 yr old. Other attorneys probably wouldn't have bothered with our case but he took a chance and worked his butt off which led to us receiving a settlement. Very pleased!Walter
B2 Trucking
On November 30, 2022 I experienced the worst injury that I have ever experienced at fault not my own, while on a quick out of town trip. Not only was I severely burned at an establishment, but I was denied representation by several firms where my incident happened. Unbeknownst to me just because an incident happens in a certain state doesn't mean you have to obtain representation there, which is how I had a turn around in defeat. Not only did Montlick & Associates instantly take my case, Ellen Forrester provided candor from the start on the pros, cons, and how she could deliver her services with the goal of fighting for me as her client being one that was truly heartfelt. From constant check ins from Dayna Clark (Ellen's Senior Legal Assistant), to pertinent information delivered directly from Ellen, I felt the utmost service with care was provided. Ellen was diligent in getting the best results no matter the fight. In the end I had a successful outcome and hopefully raised enough awareness for an incident this traumatic not to happen to anyone else. I Thank Ellen & Dayna for all their hard work and would recommend more stars if I could based on their client care alone.
Senecia Wilkerson
I would like to thank Mike Bish, MacKenzie Lisa's, and David Rubin for handling and litigate my case. They were very professional and helpful making sure that if I didn't have any issues with my workers comp claim. I will recommend Montlick & Associates to anyone that needs help. They keep communication open and have all the right people in place to answer all my questions and very knowledgeable of what steps to take when injured.
Charles Young
I hired Mrs. Forrester for my case last year in May and they got me settled for more money than I ever thought!!! Very professional and prompt with call backs my overall experience with them was amazing!! Mrs. Foresster and Ms. Julie Vaughn was the sweetest and most hard working lawyers there is I have already referred them to my sister and will continue to recommend them to all my friends and family!!
Jenee Johnson
Thank you Jason and Kalana for working on my son's case. No one else would take this case because it was so difficult and you guys worked hard on making sure that he got his settlement. I wish I could give you guys a hundred Stars because that's how amazing you are thanks again.
Kim (Kimmie)
I came to Montlick because of a minor accident I had on slingshot. Nothing is too big or too small for this law firm. I must say. It has been a pleasure working with Sarah and her asst Christopher. They were very professorial. And got right on the case. They always kept me informed every step of the way. Very satisfied customer! Thx again! 😊
angela Jones
This is from Terri Dodd a friend of mine and client of Motlick and Associates. She would like to express her sincere appreciation to Scott Patterson and his team for their remarkable work on her personal injury case. They have given 100% attention to her needs and concerns, and their work has been exemplary. She and I both highly recommend anyone and everyone searching for legal assistance to contact Montlick and Associates.
Elizabeth Whealler
Montlick & Associates, Attorneys are outstanding. When a hit a run driver rear-ended my car, I called the law firm, and they worked on my case from the beginning to the end. I am very pleased with their service and I highly recommend them if you have legal matters.
Rudolph Frazier
I am so happy with the results that Jason got for my case. All other practices wouldn't take my case but not Jason. He knew I had a bad fall and injury. He and Esmerelda worked so hard and informed me of every detail immediately. I highly recommend their services. If I ever need an accident attorney, I will not hesitate to call Jason. Thank you and I hope you enjoyed the goodies I baked for you. I will forever be grateful for the settlement you got for me.
mary mullins
SEE IF YOU QUALIFY
Do you have a case?
Each year there are 150,000 construction related injuries. If you find yourself included in the statistic, call Montlick. We'll fight for fair compensation.

We Help You Rebuild After an Injury
We Get Results. You Get Paid.
Our goal is to put the most money possible in your pocket, where it belongs. With billions of dollars recovered for our clients, our attorneys know what it takes to win.
Protecting Your Rights
Montlick attorneys work for you. We will handle all aspects of your claim and ensure that your legal rights are protected at every turn, starting with a free, no-obligation phone call with an attorney.
We work for you. Here's how:
We pursue your maximum compensation
We offer compassionate support
We handle all legal and insurance time deadlines
We take on huge corporations, and win
Macon Construction Accident Injury Lawyers
Hazardous Conditions
Construction is one of the most dangerous industries in the country. Employees work at massive heights, deal with live electrical lines, and operate heavy machinery on a daily basis. Falling debris and lifting heavy objects are common. The most common causes of construction accidents are falls, followed by being struck by objects, electrocutions and being stuck between objects.
Whether you are on-the-job at a construction site, or a passerby or motorist who gets hurt by a construction hazard, we're here to help.
Employers within the construction industry must take steps to protect their employees from unnecessary dangers. This includes ensuring proper employee training, providing and using the right safety equipment and thorough supervision. Construction sites also have a duty to operate safely for the surrounding public both at the site and on the road.
Construction Site Injury Attorneys
Montlick: Your Motorcycle Accident Experts
When you trust us with your case, you can rest assured you're in good hands. With over 39 years of experience, we're ready to fight for you.
Contact Us
On-the-Job Injuries
If you are injured while working a construction job, immediately obtain medical treatment to prevent further injury or complications. Work-related injuries can develop or progress over time, making your reporting the injury at the outset extremely important. You should report the accident to your supervisor and complete an accident report as soon as possible.
Pursuing a workers' compensation claim may depend on:
If your employers carries workers' compensation coverage
If you are considered an independent contractors which may make you ineligible for workers' comp
As a general rule, if your employer has workers' compensation coverage and you are injured on the job, you can normally file a claim for your medical expenses and a portion of your lost wages. In Georgia, injured employees only have a limited amount of time to report an accident and missing the deadline could cause you to lose your right to pursue benefits.
Employees who suffer severe injuries that permanently prevent them from returning to work or for a long period of time can apply for disability benefits. Disability awards vary depending upon the severity and extent of the injuries, your ability to work, and other factors unique to your situation.
Is a personal injury claim the same as my workers' comp claim?
Depending on the circumstances surrounding your accident, you may be able to pursue a personal injury claim against a negligent third party – specifically a person or entity other than your employer who contributed to or caused your work-related injury.
Potential liable third parties include:
Negligent drivers
The manufacturer of defective equipment
Other companies and their employees working at the construction site
In a personal injury claim, you may be able to seek a financial recovery for your damages including compensation for medical expenses, lost wages, pain and suffering, punitive damages, gross negligence, and more.
What if I was injured in a construction zone but I am not a worker?
Poorly maintained construction sites can cause enormous hazards for motorists, passersby, and others in the area, including debris falling off trucks and causing car crashes, scaffolding collapses, falling debris striking passerby and more.
If you were injured on or because of a construction zone, even if you were not actively working on the site, you could be entitled to money to help ease the burden of your medical care, pain and suffering and more.
Construction Industry Stats
According to the U.S. Bureau of Labor Statistics, workers in construction and extraction occupations experienced 21,400 nonfatal workplace injuries and illnesses due to falls, slips, and trips. Of the 345 construction occupation deaths from falls, 96 occurred among construction laborers. 60% of construction workers are regularly in close proximity to moving mechanical parts, increasing the risk of injury.
Frequently Asked Questions
All Your Questions, Answered
Can I sue my employer if I'm injured at my construction site?
In most states, an employee cannot sue an employer for work-related injuries.
Read more
Should I wait until my workers' comp claim is done to talk to a personal injury lawyer?
If you are involved in a work related accident caused by the negligence of someone other than your employer, you do not have to, nor should you choose between these options.
Read more
National Construction Accident Representation
Construction Accident Attorney Near Me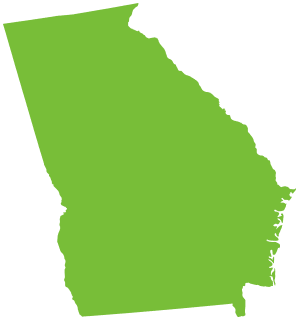 Warner Robins (31088, 31093, 31095)
Lizella (31052)
Byron (31008)
Centerville (31028)
Gray (31032)
Fort Valley (31030)
Jeffersonville (31044)
Bolingbroke (31004)
Bonaire (31005)
Kathleen (31047)
Powersville (31008)
Gordon (31031)
Perry (31069)
Roberta (31078)
Musella (31066)
Nationwide Construction Injury Legal Team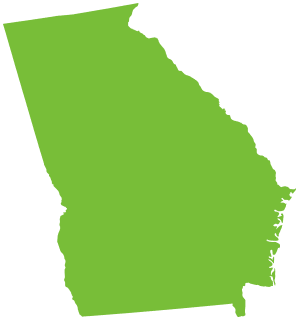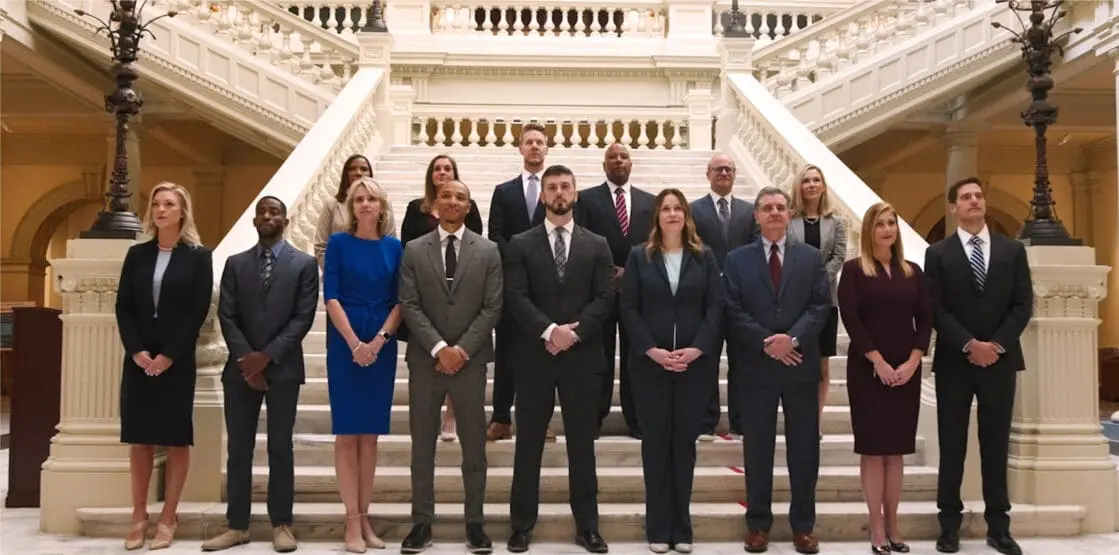 Because we can't stop accidents from happening, we do what we can to help minimize their long-term impact. We put more money in your pocket, where it belongs.