Augusta Workers' Compensation Lawyers
Serving Augusta for 39 Years and Counting
You've been hurt on the job. Medical bills are stacking up, and you have a family relying on you. 
Injuries that occur while a person is at work are often treated differently than other injuries. This is because of workers' compensation: a system that allows injured individuals to collect benefits when an injury happens while performing your job duties. We've been serving injured workers and getting them the money they deserve for 39 years. Let us help you next.
Get the Money You Deserve
While workers' compensation benefits can be critical for your recovery, you may be entitled to even more money in your pocket after a workplace injury. If your accident was the result of a third party such as, for example, another employee or a defective machine part, you could have an additional personal injury claim on top of your workers' comp claim. That could mean a substantial sum of money. Find out your legal options when you speak with a Montlick attorney for your free consultation. Our attorneys thoroughly explore every avenue possible to maximize your financial compensation.
I recommend anybody whose been in a wreck and or been wrongfully injured please establish your attorney services at this firm. Ellis C. Liu, Attorney a Law did an amazing job with my case. The professionalism and due diligence with my situation was top notch!
Jordan Player
Michelle Mumpower did an awesome job of keeping us handling and settling this case for us. Her assistants Ryan and Mendavia kept in touch with us on a daily or weekly basis as needed. I would recommend this firm and this team
Eric Prince
I am so very pleased that I chose Montlick and Associates to represent my case. I received more than I expected! Great job Mr. Patterson! I'm grateful!
Loretta Thomas
SEE IF YOU QUALIFY
Do you have a case?
Working for Injured Workers

Maximizing Settlements, Minimizing Stress
Billions of Dollars Won
We've been fighting for clients for 39 years. In that time, we've won billions of dollars. Our firm's 170 attorneys and staff members all have one goal: serving our clients with compassion and putting more money in their pockets.
Putting Augusta First 
Montlick has been getting your Augusta neighbors the money they deserve after a workplace injury for 39 years. Let us do the same for you.
Our Legal Team Is:
Trustworthy
Skilled
Successful
Honest
Workers' Compensation Lawyers Augusta Trusts
Get the Most Money for Your Claim
Under Georgia Law, if you sustain an injury on the job because of the negligence of a third party that is not your employer, you could be entitled to pursue a personal injury claim against that party in addition to your workers' comp claim. Ultimately, that could mean more money to compensate you for:
Medical expenses
Lost wages
Pain and suffering
Punitive damages
and more
Workers' Comp Lawyers for Injured Augusta Workers
Georgia Worker's Comp Requirements
There are a few steps that must be taken in order to have a valid workers' comp claim. When you call Montlick, we can walk you through it.
Title 34 requires an employee who was injured on the job to notify their employer within 30 days of the job-related injury. The same time frame applies to the injury or death of a loved one to be eligible for benefits. Notice should be given to the worker's:
Direct supervisor
Company owner
Human resources department
Other parties as designated by the business
Your employer might specify the manner in which they want to receive notice of the injury as well. There are some exceptions to this rule. You must also file a notice of workers' compensation with the State Board of Workers' Compensation and send a copy to your employer and its workers' compensation carrier.
What if my case is denied?
Protect Your Rights
Montlick attorneys work for you. We handle all aspects of your claim and ensure that your legal rights are protected at every turn.
Contact Montlick
You have the right under Title 34 to file a claim with the Georgia Workers' Compensation Board. They will review your case and may refer it to a workers' compensation judge.
If you request a hearing, it can generally be scheduled with the State Board of Workers' Compensation. The judge will listen to both sides of the case before making a ruling. The judge will decide, based on the evidence, whether you are entitled to receive compensation for your injury, using criteria that include:
Whether the injury occurred in the course of employment
The seriousness of the injury
Whether the injury is permanent
If you can return to work
The number of weeks you are entitled to benefits
Workers' compensation laws are complex. It is important to get the advice of experienced workers' comp attorneys to make sure you're getting the money you deserve.
Frequently Asked Questions
Get Answers When You Need Them
Serving you at home and nationwide.
Serving Augusta, GA & Beyond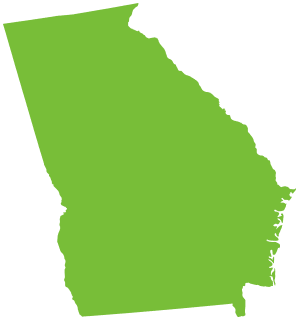 Martinez (30907)
North Augusta, SC (29841, 29842)
Evans (30809)
Hephzibah (30815)
Grovetown (30813)
Belvedere (29841)
Clearwater (29822)
Beech Island, SC (29842)
Graniteville, SC (29829)
Gracewood (30812)
Blythe (30805)
Harlem (30814)
Appling (30802)
Keysville (30816)
Dearing (30808)
Your National Workers Compensation Lawyers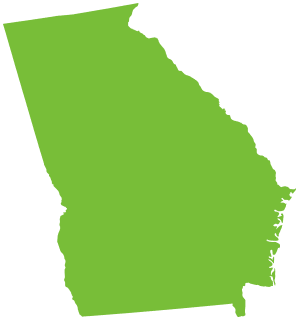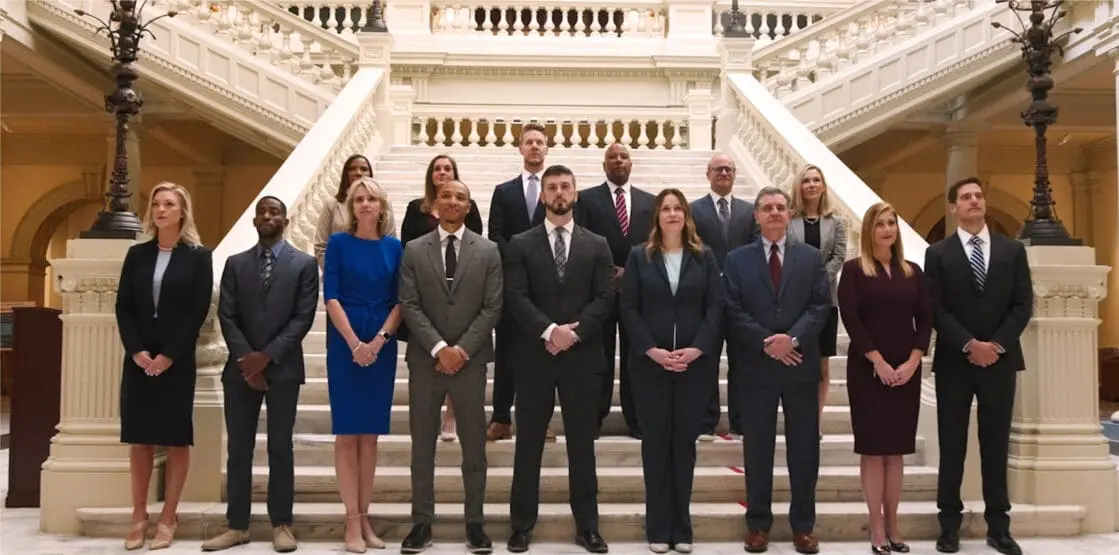 Because we can't stop accidents from happening, we do what we can to help minimize their long-term impact. We put more money in your pocket, where it belongs.