Bicycle Accident Injury Lawyers Serving Albany 
The Right Legal Representation Means Everything™
After a bike accident, it may feel like the world is against you. Fortunately, there's a way to move forward–and it starts with calling Montlick. 
From motorists jabbering away on a cell phone to unrestrained dogs chasing after cyclists, the risk of a cyclist being involved in a serious accident is substantial. These risks are compounded by an overall lack of cycling-friendly infrastructure such as protected bike lanes, and the susceptibility of bicyclists to accidents caused by potholes in poorly maintained streets.
Our Albany personal injury lawyers draw on our experience successfully representing bicycle accident victims since 1984. Many members of our law firm are cycling enthusiasts, so we understand the ways careless and distracted drivers threaten the safety of bike riders. We hold negligent drivers accountable for the harm they inflict on bicyclists while pursuing the fullest recovery for our clients.
When a bike accident upends your life, you need a law firm that knows how to explore all avenues of compensation and vigorously purse them on behalf of you or your loved one. You need Montlick Injury Attorneys. 
Thank you to Jeff and Chris for taking care of my dad's case so well, and thank you to Faris for bringing us to Montlick and helping with everything along the way! We really do appreciate you guys so much.
Ellen Forrester and Dayna Clark at Monlick & Associates are a great team! The dynmanic duo are very professional, and they both gave me realistic expectations, offered great advice according to my case. They were great at communicating between me and the other party. Always kept me informed about the case. Anytime I had a question, or concern Dayna and Ellen would always call or email me with the answer in a timely manner. You can't go wrong with the dynamic duo at Montlick & Associates. Dayna and Ellen thank you so much for everything!
Hi my name is omar scruggs my lawyer and her team was excellent and very informative thank you nives an everyone at montlick an associate
C Powell is the best thank you for everything
SEE IF YOU QUALIFY
Do you have a case?

SEE IF YOU QUALIFY
Do you have a case?

Real Help Begins Here®
We treat you like family
Every Montlick lawyer works hard to deliver the same advice and compassionate counsel to their clients that they would provide to their own family.
We have recovered billions for our clients
Our law firm has been representing bicycle accident injury and wrongful death victims for over 39 years. Our attorneys have recovered billions for our personal injury clients.
Montlick is There When:
Your medical bills are piling up
Your life has been permanently changed by a careless driver
You need help navigating legal and insurance minefields
You're worried about your finances and future
Albany Bicycle Accident Attorneys
We Hear You. We Value You. We Fight for You.
When an inattentive or careless driver hits a bicyclist, a three thousand-pound steel enclosure, if not heavier, protects the driver from harm. Meanwhile, with little to no protection, the bicyclist can be left with life-altering injuries. Montlick's attorneys have seen the devastation of bicycle accident injuries firsthand and know how to fight against insurance company bias against cyclists to restore justice for our clients' finances, family, and future.
Bike Crash Injury Lawyers for Albany
Bicycle Accidents & Injuries
The Answer to Your Bike Accident Starts Here
Contact Us
Traumatic Brain Injuries and Bicycle Helmets Albany, Georgia
Serious head injuries constitute the leading cause of bike riding accidents that result in fatalities. Although multiple studies demonstrate the effectiveness of helmets in preventing head injuries when riding a bike, many Georgia bicyclists elect to take their chances. A study involving 64,000 cyclists around the world found that helmets reduced the risk of severe head injuries by 70 percent. The researchers also reported that the risk of fatal head trauma declined by 65 percent when cyclists wore a helmet.
While Georgia law requires that cyclists under the age of 16 wear an ANSI complaint helmet, the law makes helmet use by other riders a matter of rider discretion. Although no fine or jail time will be imposed on a rider under 16 who declines to wear a helmet, a parent could be charged with a misdemeanor for failing to equip a child with a helmet when riding a bike.
Impact of Bicycle Traffic Laws on Liability in Albany, Georgia
The Answer to Your Bike Accident Starts Here
No matter where you are located, our attorneys are just a phone call away, and we will even come to you. Call 1-800-529-6333 for your free consultation, or contact us right here on our website.
Contact Us
Although bicyclists have the right to share the roads with cars, pickups, SUVs, and tractor-trailers, riders also have a legal obligation to obey Georgia traffic laws. Motorized vehicles must comply with special traffic rules designed to make the roadways of Albany and other cities safe for bike riders. Special statewide laws that protect cyclists provide that:
Motorists must yield to cyclists in bike lanes.
Drivers of cars and other motor vehicles are required to remain to the left of a bike when passing and to do so at a safe distance. A return to the lane cannot happen until the car has traveled a sufficient distance from the bike.
Motorists must yield to cyclists on a sidewalk
The Answer to Your Bike Accident Starts Here
No matter where you are located, our attorneys are just a phone call away, and we will even come to you. Call us 24 hours a day/7 days a week for your Free Consultation at 1-800-LAW-NEED.
Contact Us
Cycling Statistics
Cycling has become a phenomenon that offers the benefits of enhanced health and reduced pollution. During a twenty year period ending in 2009, the number of bicycle trips in the nation more than doubled from 1.8 billion to 4 billion. Commuting by bike has increased by 47 percent nationally and 73 percent in large metro areas during the last decade.
Despite the enormous individual and societal benefits associated with the widespread use of bikes, drivers who use their cell phone, disregard the speed limit, or engage in other unsafe driving practices endanger rider safety. Bicycles offer limited ability to evade a collision and provide virtually no protection to the cyclist when a crash occurs. Given the relative speed difference between an automobile and a bicycle, cycling enthusiasts have limited ability to evade a distracted or careless driver. When a collision does occur, bikes lack a protective passenger enclosure, air bags, and safety restraints. This lack of safety equipment leaves riders exposed to devastating injuries when they encounter negligent motorists. The National Highway Traffic Safety Administration (NHTSA) reports that 52,000 riders are injured and another 600 die annually in collisions between bicycles and motor vehicles.
Frequently Asked Questions
All your bicycle accident questions, answered
Do I have a bicycle accident case even if I wasn't directly hit by a motor vehicle?
Bicycle accidents resulting from dog attacks are one of the leading causes of bicycle related injuries.
Read more
Are cyclists the same as pedestrians?
A bicyclist is not generally treated like a pedestrian as bicycles are generally treated more like motor vehicles.
Read more
Your Albany GA Bicycle Injury Attorneys
Get help when and where you need it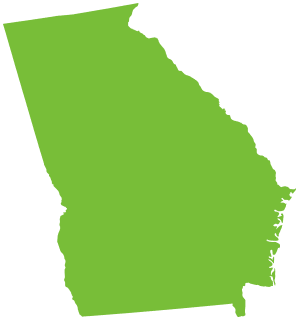 Leesburg (31763)
Dawson (39842)
Sasser (39885)
Putney (31782)
Baconton (31716)
Newton (39870)
Smithville (31787)
Bronwood (39826)
National Bicycle Injury Attorney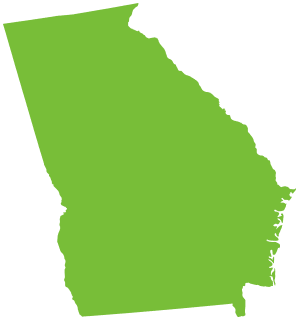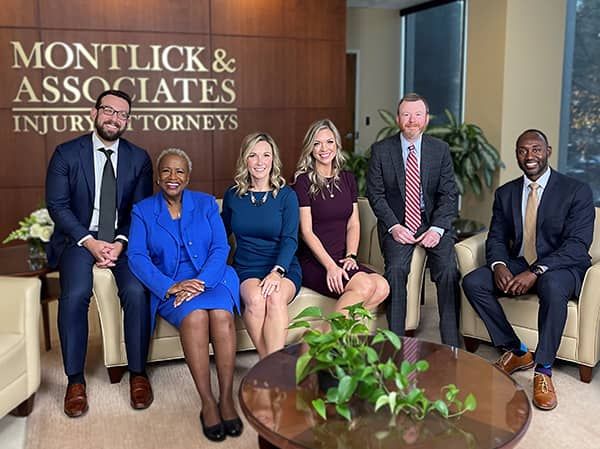 You're not alone. Our attorneys are here to fight for you so you can get the compensation you deserve. And, we're good at it too.