Drunk Driving Accident Injury Lawyers Albany Relies On
Real Help Begins Here®
"Don't drink and drive." It's a virtue we all know from decades of trying to prevent tragedy. Yet many don't take the message seriously.  
Even with strict DUI laws, people across the state choose to get behind the wheel after one or ten too many drinks. Per the National Highway Traffic Safety Administration, approximately 400 people are killed in Georgia DUI accidents in the average year–-and the number of people injured is much higher.
When clients come to us after they are injured by a driver under the influence, we understand the physical, financial, and emotional stress they're experiencing. We're here to relieve some of that burden. Let us minimize your stress and maximize the money in your pocket.
Committed to Fighting For You
When an DUI crash upends your life, a stressful battle for your financial compensation lies ahead. Fortunately, you don't have to fight alone. Montlick takes charge of our clients' cases and fights fiercely to put the maximum money in their pockets.
Thank you to Jeff and Chris for taking care of my dad's case so well, and thank you to Faris for bringing us to Montlick and helping with everything along the way! We really do appreciate you guys so much.
Michael Moran and his team took good care of me. They kept me in the loop of everything that was going on. All I did was do what they wanted me to do and kept them updated. I'm very satisfied with the outcome of my settlement. Thanks.
On November 30, 2022 I experienced the worst injury that I have ever experienced at fault not my own, while on a quick out of town trip. Not only was I severely burned at an establishment, but I was denied representation by several firms where my incident happened. Unbeknownst to me just because an incident happens in a certain state doesn't mean you have to obtain representation there, which is how I had a turn around in defeat. Not only did Montlick & Associates instantly take my case, Ellen Forrester provided candor from the start on the pros, cons, and how she could deliver her services with the goal of fighting for me as her client being one that was truly heartfelt. From constant check ins from Dayna Clark (Ellen's Senior Legal Assistant), to pertinent information delivered directly from Ellen, I felt the utmost service with care was provided. Ellen was diligent in getting the best results no matter the fight. In the end I had a successful outcome and hopefully raised enough awareness for an incident this traumatic not to happen to anyone else. I Thank Ellen & Dayna for all their hard work and would recommend more stars if I could based on their client care alone.
This is an amazing company! I couldn't have chose a better attorney for this car accident.Thankyou Kaylee Wiley & Nives Juric ❤️
I would like to say how thankful I am to have had the experience of having MONTLICK & ASSOCIATES represent me on my case. Miss Nives Juric and her staff Kaley Wiley were amazing. They were on top of things and never made me feel that I was alone. Evetime I called they friendly staff always answered with what seemed like a smile and always cheerfull. My case has lasted about 2 years due to medical needs being meet etc. Miss Nives and her staff never let me down they keep me encouraged and uplifted to make sure I didn't give up during my journey with them. They handled all my medical needs AND Made sure that i lacked for nothing. They constantly stayed in contact with me via phone call ,email, mail to make sure all my needs were met.They treated me more than just family and i was not just another case to them I was and still am like family. And my concerns were met as though they were doing it for a close relative. At no time was money discussed first it was all about my health status. So I am honored to say that I trust MONTLICK & ASSOCIATES with my whole life. I pray that they all be blessed each day. And that the favor of GOD shine upon each of you in the office everyday. So if you are looking for someone who cares about all your needs from start to finish then Miss Nives Juric and the MONTLICK team are your people or should I say family.Thank YouJESSIE MCCUSKER
I can only say positive things.Sarah Root and Christopher Gladys are consummate professionals. Upon my initial conversation with Sarah, I was informed how my case would be handled. I felt taken care of throughout the entire process. Both Sarah and Christopher were available to me at any time.The results were better than I expected, and I am thrilled with the outcome.Thank you, Sarah and Christopher! You are awesome!
Montlick & Associates is the best Law Firm. My experience with this Firm is so amazing!Expertise in an automobile accident. They handle my case with such professionalism. I would recommend them to anybody that is involved in a car accident. Thank you Montlick & Associates for being there for me. Thank you.
Montlick & Associates, Attorneys are outstanding. When a hit a run driver rear-ended my car, I called the law firm, and they worked on my case from the beginning to the end. I am very pleased with their service and I highly recommend them if you have legal matters.
The attorneys were so caring and on point. Took a lil longer that expected but worth it.
Montlick & Associates commercials are really true. I had a great experience with my attorney and staff members who assisted me. Thanks for your patience and caring. Cb🤗
Jason and Kalena took great care of me! This was my second experience with Jason and his team and I truly feel seen and heard every time. This time around, the accident was extremely rough. My life was in shambles and I am still baffled at how reassuring everyone was consistently. I trust his expertise wholeheartedly. I am always satisfied with his communication and overall results. I hope I don't have to deal with an accident ever again but if I had to deal, I know where I am headed. I appreciate you all!!
I had an amazing experience with Montlick & Associates. I had my first car accident and never had to go through anything like this before. Cate and Amy were extremely helpful, reassuring, and answered any questions I had in a timely manner whether it be email or a phone call. Great communication and very friendly, satisfied with my settlement as well. If I ever have another accident I would love to get Cate and Amy again! Thank you.
Lamar Bridges worked with Nathan Kratzert and he really cared about me as a person. His patience and time is a win win for anyone need their help.
Alyssa Martin and her team were caring, attentive and very professional in all instances.
SEE IF YOU QUALIFY
Do you have a case?
Justice Starts Here.

SEE IF YOU QUALIFY
Do you have a case?

Albany Drunk Driving Accident Victims Deserve Justice 
Our Expertise is Your Path Forward
Montlick has tirelessly represented people injured or killed by drunk drivers for more than 39 years. We know how to demand justice–and WIN.
We Treat Your Case as If It Was Our Own
We understand it's not just a case–it's your life. That's why our legal teams promptly return phone calls, answer your questions, and keep you informed on the status of your case.
We Promise to Always
Communicate compassionately and frequently
Work in your best interest
Fight for what's right, not what's easy
Act with integrity
Albany Drunk Driver Crash Injury Law Firm
One Drunk Driver Can Change Your Life 
Driving under the influence is a terrible crime.
At Montlick, we understand the emotional and physical turmoil that follows a drunk-driving car accident. After decades of representing innocent people injured by reckless drunk drivers, we know that the road to healing is filled with mounting medical bills, lost wages, physical wounds, and emotional scars that linger long after the incident.
When someone else's irresponsible decision upends your life, you shouldn't have to shoulder the burdens alone. Your time is best spent focusing on your physical and emotional recovery. You can trust that our attorneys handle all aspects of your case diligently and fully, so you can focus on healing. We have secured billions of dollars in compensation for our personal injury clients and are ready to help you too.
Lawyers for Car Crash Victims Injured by Drunk Drivers
Driving Drunk Is a Crime
In Georgia, drunk driving is a serious offense. Per Georgia law:
A person must not drive or have physical control of any moving vehicle after consuming alcohol to the point of intoxication.
Operating a vehicle while under the influence of any drug that impairs driving ability is prohibited.
It is not permitted for any person to drive with a blood alcohol concentration limit of 0.08 grams at any time within three hours of operating the vehicle.
A commercial driver's license (CDL) holder cannot drive a commercial motor vehicle with 0.04 percent or more BAC in their blood, breath, or urine.
There for you since 1984
We've helped countless people just like you in the wake of a drunk driving accident. Let us take the burden off your shoulders.
Contact Montlick
The Clock Is Ticking for Your Injury Claim
In Albany, Georgia, you generally have only two years from the date of your car accident to file a lawsuit against the drunk driver, but there are exceptions making the timeframe shorter or longer. The best thing you can do is call Montlick today—an attorney will evaluate your case and advise you on your legal options.
Proving Fault in Your Case
Georgia law enforcement can find someone guilty of drunk driving in two ways:
1. A member of law enforcement observes that a driver is under the influence of alcohol or drugs while using the road.
2. A person's chemical test result reveals a blood alcohol content (BAC) of:
0.08% or more (for a driver over 21 years old)
0.02% or higher (if the driver is under 21 years old)
0.04% or more for someone driving a commercial vehicle.
An experienced personal injury attorney will be able to investigate your unique situation and could find additional avenues to prove fault.
You Have Options
While all hope may seem lost at first, we're here to assure you that there are options when it comes to compensation. Speak with one of our lawyers today to learn more about what you could be entitled to.
Understanding Georgia Dram Shop Laws
Georgia's Dram Shop Law states that a business selling alcohol can be held liable for damages caused by their customers if they were over-served alcohol and injured someone. This law allows the injured person to pursue compensation from the business for any damages caused by the intoxicated person.
What to Do After a Drunk Driving Accident
The moments after a collision with a drunk driver are critical. If you are alert and can safely do so, follow these directives to help both your health and your eventual claim:
Call 911 and do not leave the scene until they arrive. While you wait, check for any injuries to yourself or other passengers, or damage to your vehicle.
Photograph the scene as much as you can from all angles. Save the photos for your attorney.
Exchange information with the other driver and get contact information from any witnesses present. These witnesses could offer testimonies that strengthen your case.
Even if you believe your injuries are negligible, get checked by a medical professional. There's a chance your injuries may not be external or immediately visible. Put your safety first and ensure that a doctor thoroughly examines you.
A drunk driving accident also causes emotional damage. Remember, your mental health matters too. Seek any counseling services you may need.
Contact a Montlick personal injury lawyer
Frequently Asked Questions
All Questions, Answered.
Helping Drunk Driver Accident Victims in Albany, GA and Beyond
We Service the Following Areas: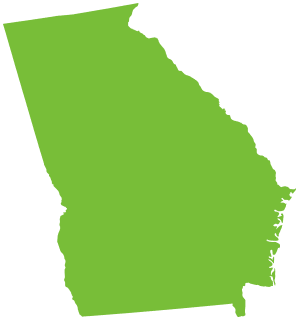 Leesburg (31763)
Dawson (39842)
Sasser (39885)
Putney (31782)
Baconton (31716)
Newton (39870)
Smithville (31787)
Bronwood (39826)
National Drunk Driver Accident Attorney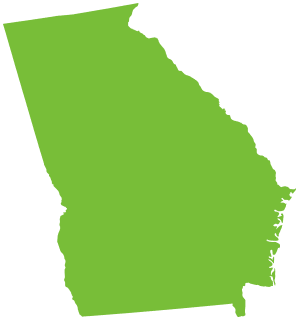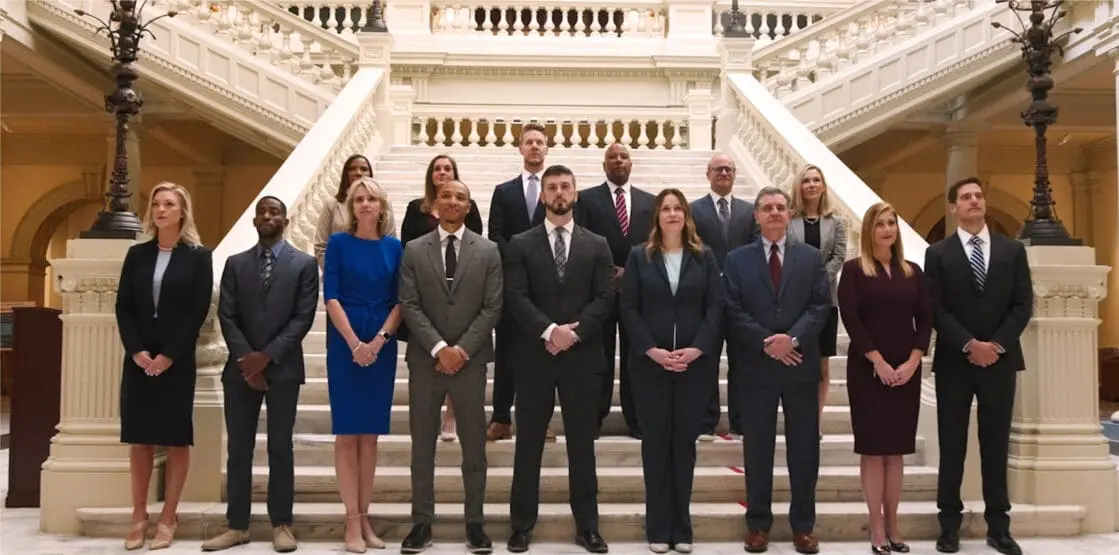 Because we can't stop accidents from happening, we do what we can to help minimize their long-term impact. We put more money in your pocket, where it belongs.