Albany's Hit and Run Car Crash Injury Lawyers
The Fierce Advocate You Need. The Empathy You Deserve.™
The aftermath of any auto collision is nerve-racking at best and life-altering at worst. Add in the element of the responsible party fleeing the scene and the unanswered questions and stress can quickly become too much to bear.  
How could someone do this? How will my injuries affect my life? Who is going to pay for my medical bills?
Most of us could never imagine striking another vehicle, pedestrian, or bicyclist and driving away from the scene. But hit-and-runs are on the rise in Georgia.
Don't leave your future to chance. When a hit-and-run accident upends your life, choose compassionate representation that knows how to win–choose Montlick. 
Montlick & Associates is the best Law Firm. My experience with this Firm is so amazing!Expertise in an automobile accident. They handle my case with such professionalism. I would recommend them to anybody that is involved in a car accident. Thank you Montlick & Associates for being there for me. Thank you.
Montlick & Associates, Attorneys are outstanding. When a hit a run driver rear-ended my car, I called the law firm, and they worked on my case from the beginning to the end. I am very pleased with their service and I highly recommend them if you have legal matters.
I'm glad I went with Montlick & associates. Thanks for the help and dedication. I finally got compensated for an auto wreck, and it was needed.
SEE IF YOU QUALIFY
Do you have a case?

The Right Call From the Start
Our Expertise is Your Path Forward
When a hit-and-run disrupts your life, a stressful battle for compensation lies ahead. Fortunately, you don't have to fight alone. Montlick works tirelessly on behalf of Albany residents who deserve justice for their injuries.
You'll Know Your Lawyer
Unlike other firms, at Montlick you'll speak with an attorney on your first call to get your case started off on the right foot. Not a paralegal or legal assistant–a licensed attorney who can advise you on your path forward.
We Promise to Always:
Communicate compassionately and frequently
Work in your best interest
Fight for what's right, not what's easy
Act with integrity
Hit and Run Car Wreck Lawyers Serving Albany 
Hit-and-Runs Are on the Rise in Albany
Georgia ranks 4th of all US states for fatal hit and run crashes. Whether you were a passenger, driver, pedestrian, or out for a bike ride when your hit-and-run occurred, you could get financial compensation for your injuries.
We are your advocates when:
Your medical bills are piling up
Your injuries are impacting your daily life
You're unable to work
You're unsure of where to turn
You need someone in your corner who will fight for you
Hit-and-Run Crash Injury Lawyers Serving Albany
When the Driver Isn't Found
Even if the at-fault driver is never identified or found, you could still have a viable claim. Contact us today to find out your legal options.
Find Out Your Options
Who Can Be Held Responsible in a Hit-and-Run?
Your personal injury lawyer, along with law enforcement, can investigate a hit and run accident and can hopefully successfully identify the at-fault motorist through witnesses, traffic cams, and other evidence. A defendant's conviction for hit and run could significantly strengthen a plaintiff's claim regarding both liability and damages.
Injury victims confront a much more difficult task when the hit and run driver cannot be identified and located. When appropriate, our Albany personal injury lawyers may work closely with investigators, vehicle engineers, crash reconstruction experts, and others with specialized knowledge to uncover how a crash occurred and the parties responsible for causing the collision. While this approach will not work for every crash where the negligent driver flees, several parties might be viable defendants depending on the facts and circumstances, such as:
Companies that design, manufacturer, and market defective parts, components, and/or vehicles
Government authorities that design unsafe roadways, intersections, or traffic controls
Careless third-party drivers that trigger chain reaction auto collisions
Public entities that do not properly maintain roads
Private and public entities that set up unreasonably hazardous construction zones
Vehicle repair facilities that perform inadequate repairs that cause crashes
When the Driver Isn't Found
Even if the at-fault driver is never identified or found, you could still have a viable claim. Contact us today to find out your legal options.
Find Out Your Options
Why Do Drivers Hit-and-Run in Albany, GA?
Hit-and-run accidents happen more often than you might expect– every 43 seconds to be exact, according to the AAA Foundation for Traffic Safety. This frequency can be confusing. After all, most of us could never imagine striking another vehicle or person and fleeing the scene.
However, there are many reasons why someone might leave the scene of an accident. Most probably – but not always – a driver is attempting to avoid criminal liability.
A person may hit and run because:
They are driving under the influence: When someone knows that they are illegally driving under the influence of alcohol or drugs, they may flee in an inebriated attempt to avoid charges.
They have an outstanding warrant/stolen vehicle: Sometimes, a driver may have an outstanding arrest warrant or be operating a stolen vehicle.
They are driving without a license: Some drivers have revoked licenses and know they can't be on the road.
They are driving without insurance: A person without auto insurance could fear being held responsible for the monetary damages of the accident with no insurance company as a safety net.
They're in fight or flight mode: According to a Washington Post interview with a psychologist, some people experience emotional responses after an accident that influence them to flee. Some might even wrongly rationalize the accident as being more minor than it really is and decide their presence at the scene is unimportant.
This list explains but does not excuse a driver committing a hit and run. If you have been struck by a driver who has fled the scene, it is your right to pursue compensation.
Pursuing UM/UIM Claims
The Help You Need is Here
When a hit-and-run alters your life, the Albany auto accident attorneys at Montlick are here to help. For over 39 years, our law firm has fought hard car crash victims throughout Georgia and the Southeast. Let us help you, too.
Get Help
Uninsured/Underinsured (UM/UIM) coverage might also provide an alternative avenue of financial recovery when you are involved in a crash with a hit and run driver that cannot be located and identified. If applicable, UM coverage can provide compensation for the following:
Bodily Injury, including
Pain and Suffering
Medical & Hospital Bills
Lost Wages
Property Damage, including
Vehicle Repair/Replacement
Home/Wall (struck by vehicle)
Laptop/Phone (damaged in the vehicle during a collision)
and more
UM claims and lawsuits involving hit and run drivers can be complicated, so we suggest you speak with an experienced Albany hit and run attorney at Montlick to learn more about your legal rights.
Frequently Asked Questions
Get Hit-And-Run Answers Fast
What are punitive damages?
Punitive damages, also known as exemplary damages, are a type of damages awarded in a civil lawsuit, intended to punish the defendant for their wrongful conduct and deter them and others from engaging in similar conduct in the future.
Read more
If the accident wasn't my fault, do I need a lawyer?
You should never sign anything or talk to representatives from the insurance company until you have obtained advice from an experienced auto accident lawyer who can help you level the playing field.
Read more
Serving Albany GA and more
Find Where Your Hit-and-Run Accident Took Place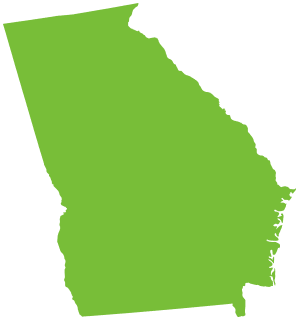 Leesburg (31763)
Dawson (39842)
Sasser (39885)
Putney (31782)
Baconton (31716)
Newton (39870)
Smithville (31787)
Bronwood (39826)
National Auto Injury Attorney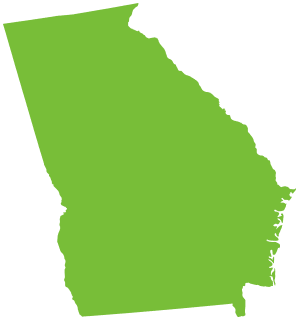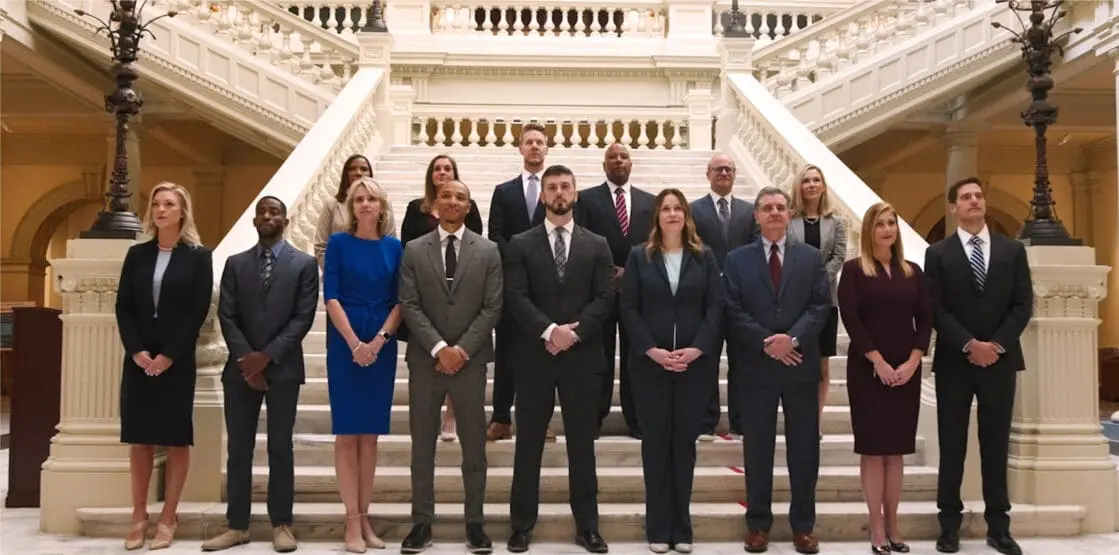 Because we can't stop accidents from happening, we do what we can to help minimize their long-term impact. We put more money in your pocket, where it belongs.