Personal Injury Attorneys Lawrenceville Trusts
Minimizing Your Stress. Maximizing The Money in Your Pocket.
We have decades of experience handling all types of personal injury claims and cases, and we know what it takes to win® for you, your family, and your future.
Being injured in an accident can cause emotional, physical, and financial havoc for you and your family. Those stresses only multiply when the negligent, reckless, or aggressive actions of another caused that accident. At Montlick, our attorneys often meet accident victims who are overwhelmed, in pain, and feel they have nowhere to turn. When our clients reach out to us for help, we take that seriously. When we take on a case, you can rest assured that we'll handle all the complicated legal and insurance matters promptly and professionally, keeping you informed every step of the way. You have enough burdens to deal with after an injury; your lawyer shouldn't be one.
Why Lawrenceville Chooses Montlick Injury Lawyers
Decades of experience.
Georgians know our name, and for good reason. Over the past four decades, we have earned our reputation as the firm that fights and cares.
Billions of dollars won.
Because we can't stop accidents from happening, we do what we can to minimize their long-term impact: winning big. Montlick has recovered billions of dollars for good people in tough times.
We Are Your Advocates When:
You're unable to work
Your injuries are keeping you from daily tasks
You're unsure of where to turn
Your insurance company is offering a lowball settlement
Common Searches for Lawrenceville
SEE IF YOU QUALIFY
Do you have a case?

SEE IF YOU QUALIFY
Do you have a case?

We Win More than Settlements.
We win the peace-of-mind you need to get your life back.
At Montlick, we believe comprehensive legal representation is a right, not a privilege. That's why we provide our services on a contingency fee basis. You only pay when we win.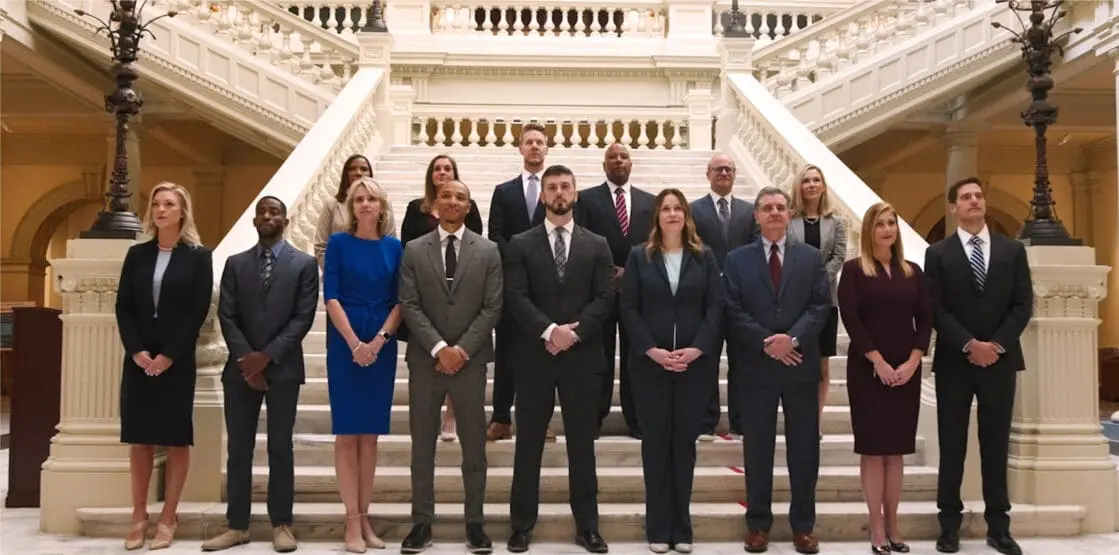 Because we can't stop accidents from happening, we do what we can to help minimize their long-term impact. We put more money in your pocket, where it belongs.