Atlanta Personal Injury Lawyer
Our Personal Injury Lawyers Won't Settle for Less. Neither Should You.™
A Name You Know, A Reputation You Trust
Georgians recognize our name—and with good reason. Montlick is known as a fierce and respected personal injury law firm of the highest integrity. For 39 years our attorneys have fought and won the money our clients need to move forward. We've helped your friends and neighbors. Let us help you, too.
We're Here for Atlanta, Through It All
We know the devastating toll an accident injury can take on individuals and families. Our Atlanta personal injury attorneys help people hurt in all types of negligence-related accidents including car and truck crashes, slip and fall claims, dog bites, medical malpractice, and more. We provide each of our clients with individualized attention the dedication they deserve during a difficult time.
Starting Off Strong
Unlike many other law firms that use call centers or non-attorney staff for their "free consultation," Montlick connects you with an attorney from the start. When you call our firm with a legal question, no matter how small, we ensure you get the answer from the most qualified legal professionals. Every case we take on, we take personally. Our promise to our clients is to pursue the full value of your claim, so you can return to your life with justice for your injury and more money in your pocket, where it belongs.
Personal Injury Attorney Located in Atlanta
17 Executive Park Dr. NE, Atlanta, GA 30329
SEE IF YOU QUALIFY
Do you have a case?

SEE IF YOU QUALIFY
Do you have a case?

Personal Injury Lawyers Atlanta Trusts
There's Nothing More Personal than Your Future
Here for you during tough times
We've seen the impact of complex medical obstacles on our clients' physical and financial well-being, and we know how to fight for the full value of your case. That's why we've been winning for over 39 years.
Get the money you deserve
You've endured enough hardships. Financial uncertainty shouldn't be one. Montlick handles all aspects of your claim and fights to get you the money you deserve, so you can focus on healing.
Types of Personal Injury Accidents We Handle
With over 39 of experience, our Atlanta personal injury lawyers have won compensation for victims of all kinds of accidents, including:
Car Accidents
Car wrecks are one of metro-Atlanta's leading causes of accidental deaths and injuries. Our car accident lawyers give your case a strong foundation so you can have justice for your injury and the financial peace-of-mind to move forward.
Commercial Truck Accidents
For many drivers, a collision with a big-rig, semi truck, 18-wheeler or other commercial vehicle is a nightmare scenario. Commercial truck crashes often come with more injuries, more legal complexities, and more defendants than private passenger vehicle collisions. Trust Montlick to navigate the nuance.
Wrongful Death
The death of your loved one due to the negligent actions of another person or company deserves justice. Our Atlanta attorneys will guide you through your claim with compassion and respect for your grieving process.
Slip/Trip and Falls
Slip, trip and fall accidents send thousands to the hospital annually with devastating injuries. Starting with a free attorney consultation, we'll determine if you have a claim and work tirelessly to get you the money you deserve.
Dog Bites
Dogs are usually man's best friend, but when an aggressive dog is on the loose, it can cause serious injuries. Negligent dog owners should be held accountable. That's where we come in.
Additional personal injury claims we represent include:
"Montlick was the absolute best. They made me feel valued during the entire process. I would recommend anyone to use their services!"
See More Client Reviews
Do I Have A Personal Injury Case?
If you have been harmed and your injuries were caused by the carelessness of an individual, company, or organization, you may have the option to sue for financial compensation in Georgia. Every personal injury case is unique, and an Atlanta personal injury lawyer can help you effectively present your case to the insurance company or to a court.
Here are some questions to help determine if you have a viable personal injury case:
Have you been physically injured?
Any accident is a jarring experience, and it's natural to want to bring the responsible party to justice. However, if you were not injured by the accident you are unlikely to receive payments for damages. Some mental or emotional injuries such as PTSD may also qualify you for a personal injury claim .It is important to start documenting all injuries immediately by:
Seeking medical care right away and establishing medical records relating to your accident
Telling your medical providers that you were injured in an accident
Following doctors' orders and attending all appointments
Keeping a medical diary to document your recovery and how your injuries have affected you and your daily activities
Being a responsible patient aids in both your recovery and pursuing your claim.
How long has it been since the accident?
There is a relatively small window of time–also known as a "statute of limitations"– that victims of an accident in Atlanta have to file their personal injury claim. If you do not file a claim within this time period, usually about two years from the date of the accident, you may give up your right to compensation. There are some exceptions, but it is in your best interest to speak with an Atlanta personal injury lawyer as soon as possible.
Who was responsible?
Often, this is not a straightforward question. It usually takes a few mistakes and missteps to cause an accident, so the injured party might be partially responsible. The law understands these nuances, however, and in Georgia, you can seek compensation for injuries if you are less than 50% responsible for the incident. This is called comparative negligence. Your compensation will be proportional to your responsibility in the events of the accident.
Why Hire Montlick For Your Personal Injury Case In Atlanta?
Navigating a personal injury case can be taxing on your energy and mental health. In addition to the mountains of complicated paperwork and legal deadlines, large companies and insurance providers seek at every turn to discredit your suffering in an effort to save themselves money, and they won't hesitate to question your character and motivations as well.
At Montlick, our Atlanta personal injury lawyers are used to these tactics and we take attacks on our clients personally. Having an attorney on your side that is trained and experienced in personal injury law will help you present your case clearly and persuasively give you the best chance to right the wrongs of what has happened to you.
Award-winning attorneys at Montlick have experience with nearly every kind of accident imaginable, in our time serving Georgians in the Atlanta area. Large companies and insurance providers want you to settle for less. Let us help you navigate this difficult and exhausting time and hold those who have hurt you accountable for their negligence.
39 Years of Winning Personal Injury Cases  for Atlanta
We understand the impact your injury has on you and your family. Unable to work, buried under medical bills, and trying to navigate complicated emotions—the burden is too much to bear alone.
Luckily, your path to financial recovery starts right here. We represent injured clients across Georgia, including Atlanta and the surrounding metro area, and around the United States.
Our dedicated attorneys work tirelessly to ensure you recover the compensation you deserve. With 39 years of experience and a winning success record, Montlick is a household name for a reason.
The True Cost of Personal Injuries
Millions of Americans are injured in accidents each year. In fact, according to the Centers for Disease Control and Prevention, unintentional injuries kill over 130,000 people each year and injure another 31 million. Accidents are often the result of negligence by another person or company. Those injured in an accident stemming from negligence can sometimes seek compensation from the party responsible for their injuries.
You don't have to bear the burden of an injury alone. Montlick is here.
Need Help? Contact Us Now
Atlanta Personal Injury Attorney Results
Our Accident & Injury Case Results
We Win More than Settlements.
We win the peace-of-mind you need to get your life back.
At Montlick, we believe comprehensive legal representation is a right, not a privilege. That's why we provide our services on a contingency fee basis. You only pay when we win.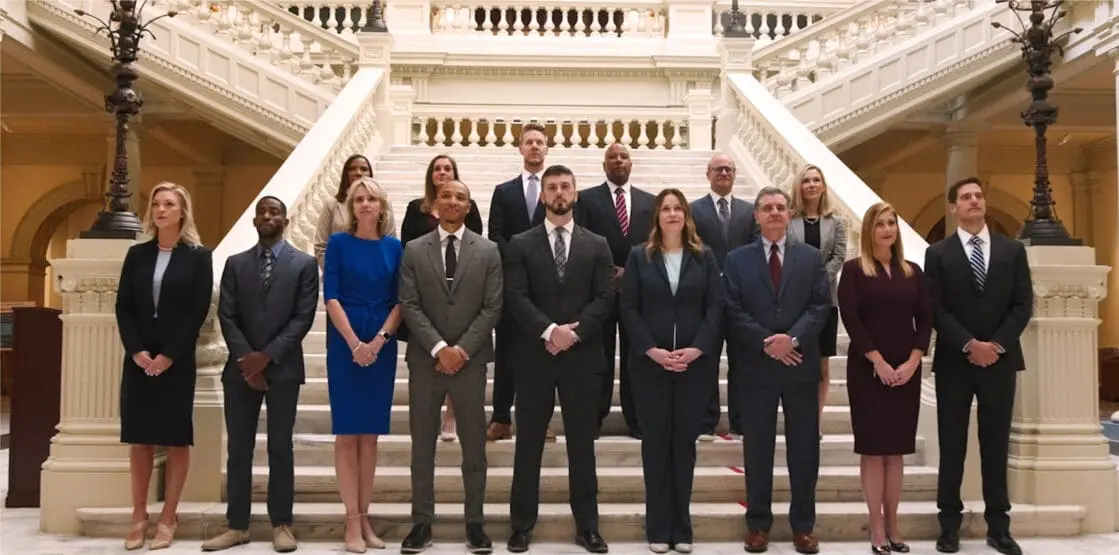 Because we can't stop accidents from happening, we do what we can to help minimize their long-term impact. We put more money in your pocket, where it belongs.