Social Security Disability Benefits Attorneys
Fighting Hard & Winning Cases® Since 1984
You've recently been involved in an accident that has left you with a permanent disability. So why was your social security disability claim denied? Montlick Injury Attorneys fight for you and get you the benefits you need.
Social Security has very specific guidelines to determine eligibility. Eliciting the right information from your doctor is often crucial to winning a Social Security claim. It is often necessary to have a hearing before an Administrative Law Judge in order to obtain benefits. Our experienced and qualified attorneys are ready to fight for your rights.
What an amazing team to have taken my case! Attorney Sara Root and her team(Chris & Kahn) were very professional and made sure my family and I were top priorities. I felt like I gained a family.Every case is personal and I felt they understand the hardship any injury imposed on an individual. I would definitely recommend this prestige organization--fighting for not only justice but for the all people.They have exceeded my expectations and Im pleased with the outcome. Thank you Montlick & Associates-Sara Root, Chris and Kahn.
This is from Terri Dodd a friend of mine and client of Motlick and Associates. She would like to express her sincere appreciation to Scott Patterson and his team for their remarkable work on her personal injury case. They have given 100% attention to her needs and concerns, and their work has been exemplary. She and I both highly recommend anyone and everyone searching for legal assistance to contact Montlick and Associates.
SEE IF YOU QUALIFY
Do you have a case?
When you or a loved one has been refused social security payments, call Montlick.

SEE IF YOU QUALIFY
Do you have a case?

Don't Make a Costly Mistake -- Call Montlick
The Expertise You Need
For 39 years, our firm has recovered billions of dollars for our clients in personal injury cases. We are invested in every case we take, big or small. We'll fight just as hard for you as we have our past clients.
The Compassion You Deserve
At Montlick, we understand how severely an accident can impact your life, permanently. Our attorneys will treat  your case like it was their own, working hard to earn you maximum compensation.
Montlick Attorneys Are:
Aggressive
Caring
Driven
Skilled
Nationwide Social Security Disability Benefits Lawyers
We Fight for What's Right, Not What's Easy
Disability, according to the Social Security Administration, is the inability to engage in any substantial gainful activity due to any physical or mental impairment(s) which are medically determinable and expected to last for a period of not less than 12 months. In order to collect Social Security Disability benefits a person must:
Be incapable of engaging in substantially gainful employment
Have earned wages and paid into the Social Security system in at least 20 of the last 40 quarters
The payment amount you are eligible for is based on your income while you could work. You may receive a yearly cost of living adjustment depending upon how long you collect Social Security Disability benefits. Eligibility for the benefits ceases if your condition improves and you are able to return to substantial gainful activity. However, if you return to work in spite of a disabling condition, you should notify the Social Security Administration as it may be possible to continue receiving benefits.
You can receive Social Security disability benefits until you turn 65. At that time, your disability benefits automatically convert to retirement benefits, but the amount stays the same. After 65 you cannot draw additional benefits due to disability.
Eligibility and Similar Programs
Other programs exist that are similar to social security, like Supplemental Security Income (SSI). SSI is financed through the general tax revenues and not through Social Security trust funds. SSI disability benefits are paid to:
People who have a disability
People who have limited income and financial resources
If your Social Security benefit amount is low, you may be able to apply for SSI as well.
Additional Programs
You May Be Entitled to Benefits
If you can't work due to a disability, you may be entitled to benefits. Contact the professional at Montlick Law to find out what your options are. No matter where you are, we are just a phone call or message away.
Contact Montlick Now
Social Security Disability Insurance (SSDI) is a program that workers, employers, and the self-employed pay for with their Social Security Taxes. These benefits are based on your work history and the amount of your benefits is based on earnings over your lifetime. The amount of your SSDI benefit is determined by the Social Security Administration and is determined by:
Your covered earnings
Your age
The date you became disabled
If you become eligible for SSDI, Social Security will automatically enroll you in Medicare after you get Social Security disability benefits for 2 years, beginning the month you are entitled to receive disability benefits as opposed to when you receive your first check.
We Fight Hard to Get Our Clients the Social Security Benefits They Deserve
We believe in justice, which is why our Montlick attorneys work hard to get you the maximum social security benefits owed to you. If you think you may have been wronged and that you should be getting more social security than you are now, call us for a consultation at 1-800-LAW-NEED.
Your Questions Answered
Social Security Law FAQs
What are Social Security Disability credits?
The Social Security Administration (SSA), a federal agency, may pay monthly benefits to a person who satisfies certain criteria under the benefits plan known as Social Security Disability Insurance. This benefit is commonly referred to as SSDI.
Read more
I was denied Social Security Disability Income benefits. Am I out of options?
The short answer is no. Those rejected applicants have the opportunity to appeal the decision made by the agency denying their claim.
Read more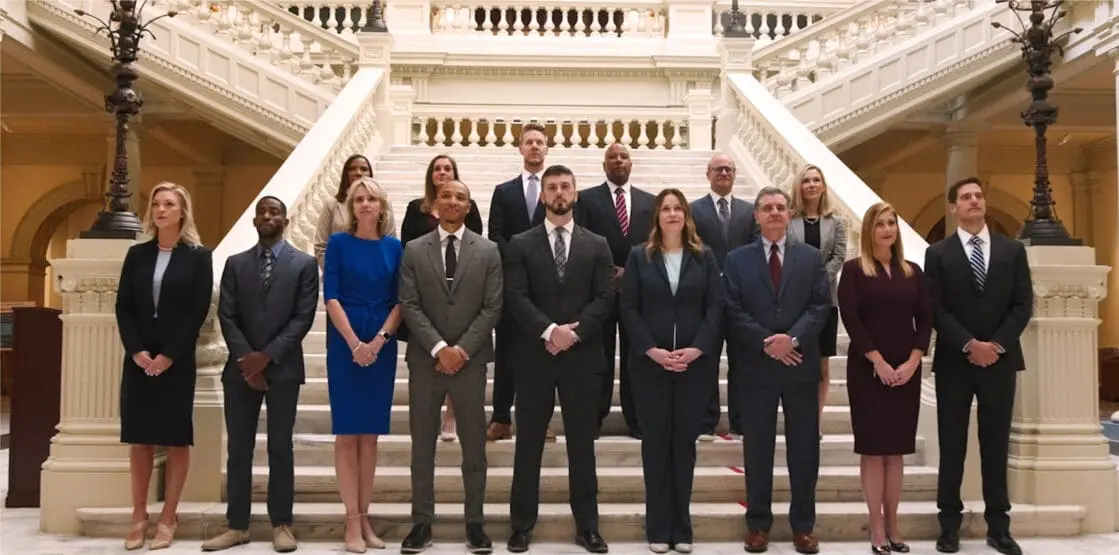 Because we can't stop accidents from happening, we do what we can to help minimize their long-term impact. We put more money in your pocket, where it belongs.