Head Injury Lawyers
Representing Traumatic Brain Injury Victims
No injury is too severe and no case is too complex for us to handle.
When a horrific accident upends your life, on top of the pain and uncertainty that comes with your injuries, a stressful battle for your financial compensation lies ahead. The primary goal of all insurance companies is to minimize or even deny payments. It's no different in your case. That's why we fight fiercely to get our clients the money they deserve after a head injury. And we know what it takes to win.®
The outcome of your personal injury case will impact the rest of your life, and that's why we take our job as your ally and advocate so seriously. We have the experience required to get you the money need, always ensuring you and your family are treated with the compassion and responsiveness you deserve from your lawyer.
SEE IF YOU QUALIFY
Do you have a case?
We have recovered billions* for our clients–with billions more to come. 

Winning is What We Do. Caring Is Who We Are.™
Billions of dollars won
Over the last 39 years our firm has recovered billions for our personal injury clients. We've seen all kinds of traumatic brain injury cases in our decades of experience, and we're prepared to handle yours, too.
Caring representation
We understand the deep physical, emotional, and financial toll these injuries take on the injured person and their family. The last thing you should be worrying about after such an injury is your legal fight. Let us do that for you.
How We Add Value to Your Claim
Thoroughly investigate all avenues of financial recovery
Protect you from huge insurance companies
Ensure all legal time and insurance notification deadlines are met
Work to preserve all necessary evidence so you have the strongest case possible
Traumatic Brain Injury & Head Trauma Attorneys
Claiming Your Compensation
A TBI can radically change your life in an instant. If you've undergone such a trauma and someone else was responsible, you may be entitled to compensation.
According to the Brain Injury Association of America, "most settlements and jury verdicts result in mild-to-moderate TBIs start in the low six-figure range, and it's not unusual for cases to ultimately settle in the millions of dollars."
How is the amount decided?
Generally, TBI settlements are determined by the severity of the injury, associated medical expenses (past and future), long-term care needs, ability to work, pain and suffering, liability, insurance policy limits of everyone involved and more.
A lawyer needs to review the unique facts and circumstances of your case to determine your path forward.
Head Injury & Brain Trauma Lawyers
What Is Your Case Worth?
A lawyer will need specific information about your unique circumstances to determine the exact dollar value of your claim, however our lawyers may be able to provide a ballpark estimate during your free consultation,
Find Out
Potential Costs of a TBI
It is important to remember that compensation varies widely depending on the specific facts and circumstances of each case, but it can address additional expenses that many people with traumatic brain injuries may not initially consider, such as:
Accessible Housing: Many TBI victims have resulting mobility issues, which could make their current housing inaccessible. The cost of outfitting a home to be accessible for their needs, or even moving homes altogether, could be extremely expensive.
Mobility Devices: Wheelchairs, scooters, walkers, and other mobility devices can come at an huge cost.
Long-Term Care: Many people with traumatic brain injuries will require 24/7 care from a specialized facility, an in-home care professional, or some combination.
Your Montlick attorney investigates your injuries and medical needs and works with experts to calculate the amount of money necessary to provide you financial support for your past and future medical expenses.
Types of TBI or Head Injuries
Head and brain injuries can sometimes result in no permanent damage, but all head injuries should be looked at by a medical provider to ensure they are not serious, regardless of how minor the symptoms might appear to be. These injuries are often severe enough to prove fatal or cause permanent and debilitating damage, especially if left untreated. Different types of head and brain injuries include the following:
Bump or Bruise on the Head – These injuries may only involve the exterior portion of the head and generally do not cause any harm to the brain.
Concussion – This type of injury happens when the brain becomes bruised by slamming into the skull, and depending on how serious the impact is, the concussion may be minor, or it could be severe enough to compromise a person's basic motor functions. Concussions are medically graded by increasing severity, 1-4, with 4 being the most serious.
Anoxic Brain Injury – This injury happens when oxygen cannot reach the brain, and the damage can be permanent. In severe cases, lack of oxygen to the brain can result in profound mental and/or physical disability and even death.
Skull Fracture – Often, skull fractures can heal on their own, but more serious ones also cause brain damage and/or require surgical intervention if any tissue is harmed.
Countercoup –When person's brain slams back and forth between both sides of the brain, causing swelling and pain, it can inhibit vital brain functions.
Epidural Hematoma – This injury happens when blood pools between the skull and top lining of the brain, which is called the "dura." The pooled blood clots and causes pressure to build in the brain. In severe cases, surgery may be necessary to relieve the swelling.
Subdural Hematoma – This type of injury can be catastrophic. Subdural hematoma happens when blood pools between the top lining of the brain (dura) and the brain tissue. Some subdural hematomas are slow-growing over several weeks, while others are more acute and arise suddenly. Either type is severe or may require surgery to prevent further damage.
Diffuse Axonal Injury (DAJ) – This injury happens when there are rotation and disruption of the brain within the skull. Such rotation and disruption may sever the brain's connective nerve fibers or axons. DAJs can be difficult to diagnose, and evidence through studies demonstrates that damage to axons happens within 12 to 24 hours after the injury is sustained.
Traumatic Brain Hemorrhage (Bleed) – One of the most serious types of TBI, bleeding of the brain damages actual tissue, which can permanently interfere with a person's cognitive, emotional, and motor abilities. Brain bleeds can also cause subdural hematoma, and require emergency surgery to decrease pressure.
Most head and brain injuries, if left untreated, can cause permanent damage, and in some cases, can be deadly. Because many head and brain injuries are permanent, medical intervention may be required for many years or decades, depending on a person's age and how disabled a person has become because of the injury. As such, the damage caused by a head or brain injury goes beyond pain and can include, among others, loss of income from an inability to work, significant medical expenses, permanent disability, and emotional harm, such as depression and post-traumatic stress disorder (PTSD).
Car Crashes are the Most Common Cause of Head Injuries
The CDC's most recent data showed that nearly 70,000 people die from TBIs yearly in the United States. That number comes out to more than 190 deaths each day. 
While nearly any accident can result in a head injury or TBI, the most common causes of head injuries and TBIs include, but are not limited to, the following:
Head and brain injuries can be instantaneous or develop over time. Regardless of how a head or brain injury happens, the injury is likely triggered by a significant impact. However, a person may sustain a head or brain injury without knowing it, as the brain can slam into the skull even without impact between the skull and another object or surface. Whatever the cause of a head injury or TBI, the subsequent symptoms and treatment are likely to be similar.
TBI-related health complications
Any TBI–no matter how "mild"–can contribute to overall health issues. Symptoms of a traumatic brain injury include learning difficulties, memory problems, difficulty concentrating, problem-solving issues and more.
Repeated "mild" traumatic brain injuries could lead to a longer recovery or more severe symptoms.
Who's at the most risk?
Especially vulnerable to traumatic brain injuries are seniors over 75 years old, minority populations, service members and veterans, people in correctional facilities, the homeless population, survivors of intimate partner violence, and children.
No matter the injured person's age, TBIs put an enormous strain on individuals and their families.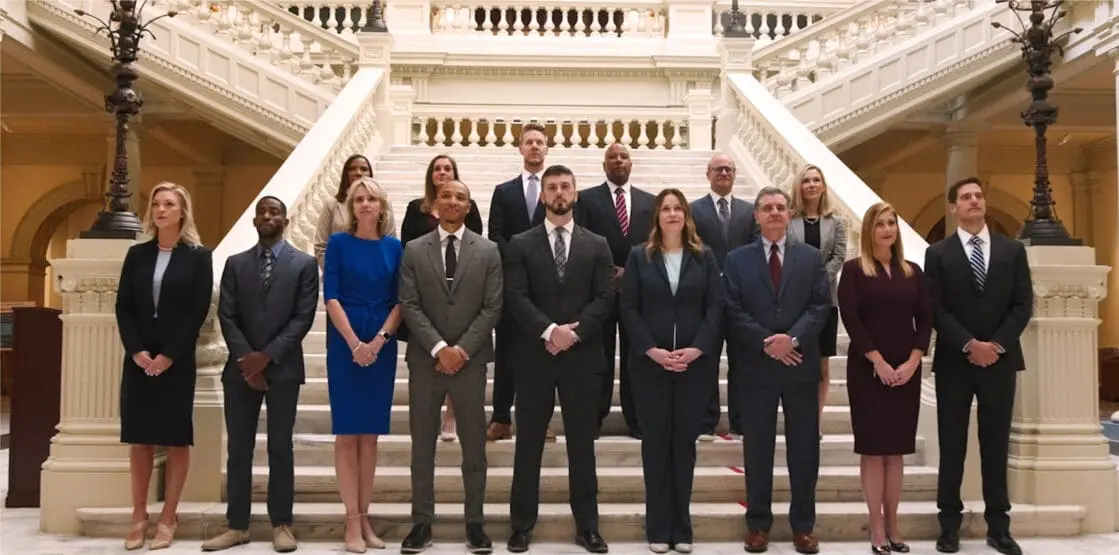 Because we can't stop accidents from happening, we do what we can to help minimize their long-term impact. We put more money in your pocket, where it belongs.