Columbus, Georgia Personal Injury Lawyers
Minimizing Your Stress, Maximizing the Money in Your Pocket
When clients come to us after an accident that has resulted in injury, we understand the physical, financial, and emotional stress they're experiencing. While nothing can compensate for the devastation of your accident or injury, in cases of negligence the law can provide financial recourse for lost wages, medical care, pain and suffering, and more.
Our compassionate and dedicated attorneys have fought for countless clients suffering from injuries like yours. We handle it all, from car accidents to medical malpractice to on-the-job injuries, we know how to fight for our clients and WIN.
When we take your case, you can rest assured that we'll handle all the complicated legal and insurance matters promptly and professionally, keeping you informed every step of the way. You have plenty of hardships to deal with after an injury, your lawyer shouldn't be one.
SEE IF YOU QUALIFY
Do you have a case?
More money, less stress.

Injury & Accident Lawyers for Columbus, GA
Put Our 39 Years of Success to Work for You
Contact
What types of Claims Does Montlick Handle?
Montlick attorneys handle all types of personal injury cases involving negligence and assist injured individuals and the families of those killed in the following types of accidents, among others:
Car and Truck Crashes Whether it was an auto collision, a crash involving a commercial vehicle, an SUV rollover wreck, a pedestrian hit by a car, a crash caused by a drunk driver or any other injury resulting from an accident involving a motor vehicle, our firm has 39 years of experience fighting and winning for auto accident victims.
Injuries on Someone Else's Property For decades we have successfully represented people injured by the negligence of property owners. From slip, trip, and fall accidents to violent attacks due to negligent security practices, our lawyers are ready to help you.
Workplace Incidents Our personal injury attorneys help injured workers through both the workers' compensation benefits system and through additional personal injury claims when applicable.
Dangerous or Defective Products If you have been injured or a loved one killed by a dangerous or defective product, our Columbus product liability lawyers are here to help.
Wrongful Death If you have tragically lost a loved one due to the negligence, recklessness, or intentional actions of someone else, we are so sorry for your loss. Our Columbus wrongful death lawyers have been getting justice for the families of wrongful death victims for 39 years.
Medical Malpractice We fight for justice for those individuals injured by negligent or reckless medical professionals.
Dog Bites If you have been injured by a dog, whether it was a strangers' or belongs to someone you know, our lawyers represent people injured in all types of unprovoked dog bite and animal attacks.
If you believe that your injury was caused by the negligence of another person or company, contact us to speak with one of our Columbus personal injury attorneys. During your free consultation, a Montlick attorney will investigate the facts and circumstances of what happened and advise you of your rights, plus walk you through the steps that are necessary to protect those rights.
If I suffer an injury due to someone else's negligence, what is the first thing I should do?
Put Our Law Firm's Over 39 Years of Legal Experience to Work For Your Case!
Contact
The first priority is to obtain immediate medical attention. Your injuries should be treated right away to prevent further complications and long-term damage.
Sometimes an injury victim will not realize he/she has been hurt until a day or two after the accident. That is why it's so important to seek medical care without delay.
After your medical needs are met, you should contact our personal injury attorneys at Montlick for a free consultation. Our free consultations are thorough, helpful, and confidential, and they are always at no cost to you. We will examine your claim and walk you through your legal options as well as the steps you need to take to protect your legal rights.
We Win More than Settlements.
We win the peace-of-mind you need to get your life back.
At Montlick, we believe comprehensive legal representation is a right, not a privilege. That's why we provide our services on a contingency fee basis. You only pay when we win.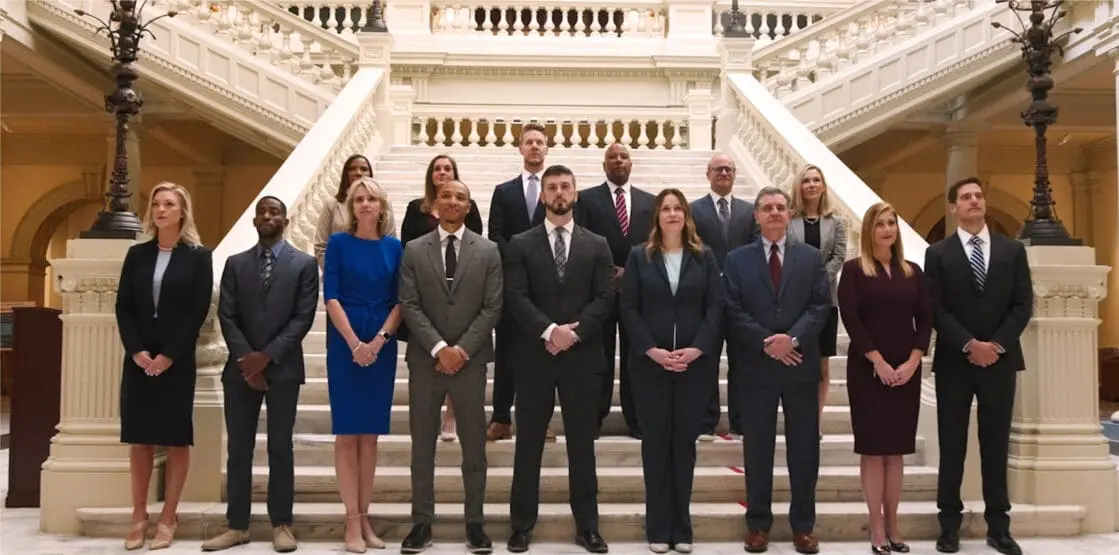 Because we can't stop accidents from happening, we do what we can to help minimize their long-term impact. We put more money in your pocket, where it belongs.