Macon Drunk Driver Accident Injury Legal Help 
We've Got You After a Crash Involving a Drunk Driver
Every day people make the careless decision to get behind the wheel after too many drinks, and others pay the price. 
You experienced the ultimate injustice: a drunk driver struck and injured you. Now your days are a series of mounting medical bills and unanswered questions. You're in physical and emotional pain, the drunk driver's insurance company tries to get you to settle for an insultingly low amount, and you don't know where to turn. Don't leave your future to chance. Call Montlick today.
A Name You Know, A Reputation You Can Trust
We know dealing with all of the painful medical procedures that come after a wreck, while also dealing with the mountain of bills and the injustice of a drunk driver's decision turning your life upside down is a lot to take in. The last thing you need right now is to add even more stress to your recovery by trying to handle an insurance claim or legal battle on your own. We have 39 years of experience fighting and winning for Macon victims of drunk drivers.
Thank you to Jeff and Chris for taking care of my dad's case so well, and thank you to Faris for bringing us to Montlick and helping with everything along the way! We really do appreciate you guys so much.
Michael Moran and his team took good care of me. They kept me in the loop of everything that was going on. All I did was do what they wanted me to do and kept them updated. I'm very satisfied with the outcome of my settlement. Thanks.
On November 30, 2022 I experienced the worst injury that I have ever experienced at fault not my own, while on a quick out of town trip. Not only was I severely burned at an establishment, but I was denied representation by several firms where my incident happened. Unbeknownst to me just because an incident happens in a certain state doesn't mean you have to obtain representation there, which is how I had a turn around in defeat. Not only did Montlick & Associates instantly take my case, Ellen Forrester provided candor from the start on the pros, cons, and how she could deliver her services with the goal of fighting for me as her client being one that was truly heartfelt. From constant check ins from Dayna Clark (Ellen's Senior Legal Assistant), to pertinent information delivered directly from Ellen, I felt the utmost service with care was provided. Ellen was diligent in getting the best results no matter the fight. In the end I had a successful outcome and hopefully raised enough awareness for an incident this traumatic not to happen to anyone else. I Thank Ellen & Dayna for all their hard work and would recommend more stars if I could based on their client care alone.
This is an amazing company! I couldn't have chose a better attorney for this car accident.Thankyou Kaylee Wiley & Nives Juric ❤️
I would like to say how thankful I am to have had the experience of having MONTLICK & ASSOCIATES represent me on my case. Miss Nives Juric and her staff Kaley Wiley were amazing. They were on top of things and never made me feel that I was alone. Evetime I called they friendly staff always answered with what seemed like a smile and always cheerfull. My case has lasted about 2 years due to medical needs being meet etc. Miss Nives and her staff never let me down they keep me encouraged and uplifted to make sure I didn't give up during my journey with them. They handled all my medical needs AND Made sure that i lacked for nothing. They constantly stayed in contact with me via phone call ,email, mail to make sure all my needs were met.They treated me more than just family and i was not just another case to them I was and still am like family. And my concerns were met as though they were doing it for a close relative. At no time was money discussed first it was all about my health status. So I am honored to say that I trust MONTLICK & ASSOCIATES with my whole life. I pray that they all be blessed each day. And that the favor of GOD shine upon each of you in the office everyday. So if you are looking for someone who cares about all your needs from start to finish then Miss Nives Juric and the MONTLICK team are your people or should I say family.Thank YouJESSIE MCCUSKER
I can only say positive things.Sarah Root and Christopher Gladys are consummate professionals. Upon my initial conversation with Sarah, I was informed how my case would be handled. I felt taken care of throughout the entire process. Both Sarah and Christopher were available to me at any time.The results were better than I expected, and I am thrilled with the outcome.Thank you, Sarah and Christopher! You are awesome!
Montlick & Associates is the best Law Firm. My experience with this Firm is so amazing!Expertise in an automobile accident. They handle my case with such professionalism. I would recommend them to anybody that is involved in a car accident. Thank you Montlick & Associates for being there for me. Thank you.
Montlick & Associates, Attorneys are outstanding. When a hit a run driver rear-ended my car, I called the law firm, and they worked on my case from the beginning to the end. I am very pleased with their service and I highly recommend them if you have legal matters.
The attorneys were so caring and on point. Took a lil longer that expected but worth it.
Montlick & Associates commercials are really true. I had a great experience with my attorney and staff members who assisted me. Thanks for your patience and caring. Cb🤗
Jason and Kalena took great care of me! This was my second experience with Jason and his team and I truly feel seen and heard every time. This time around, the accident was extremely rough. My life was in shambles and I am still baffled at how reassuring everyone was consistently. I trust his expertise wholeheartedly. I am always satisfied with his communication and overall results. I hope I don't have to deal with an accident ever again but if I had to deal, I know where I am headed. I appreciate you all!!
I had an amazing experience with Montlick & Associates. I had my first car accident and never had to go through anything like this before. Cate and Amy were extremely helpful, reassuring, and answered any questions I had in a timely manner whether it be email or a phone call. Great communication and very friendly, satisfied with my settlement as well. If I ever have another accident I would love to get Cate and Amy again! Thank you.
Lamar Bridges worked with Nathan Kratzert and he really cared about me as a person. His patience and time is a win win for anyone need their help.
Alyssa Martin and her team were caring, attentive and very professional in all instances.
SEE IF YOU QUALIFY
Do you have a case?
When a drunk driver disrupts your health and happiness, Montlick fights for your future. 

The Law You Need, The Lawyers You Trust™
Committed to fighting for you
Montlick has tirelessly represented people injured or killed by drunk drivers for more than 39 years. We know how to demand justice–and win.
Moving forward starts with Montlick
Your case's outcome will impact the rest of your life. That's why we fight to maximize the money in your pocket while you prioritize your recovery.
We Promise to Always:
Provide compassionate support
Communicate frequently
Fight for what's right, not what's easy
Act ethically and with integrity
Macon Drunk Driving Accident Injury Attorneys
Fighting For You
After decades of representing innocent drivers and passengers injured by reckless drunk drivers, we know that the road to healing is fraught with mounting medical bills, lost wages, physical wounds, and emotional scars that linger long after the crash.
When someone else's careless decision upends your life, you shouldn't have to shoulder the burdens alone. While nothing can compensate for the devastation of being hurt by a drunk or drugged driver, in cases of negligence the law can provide financial recourse for lost wages, medical care, pain and suffering and more.
Drunk Driver Crash Injury Lawyers Serving Macon, Georgia
Unique Obstacles After a Drunk Driver Crash
You don't have to figure this out on your own. Montlick is here to take charge of your case, providing peace-of-mind and advocating for the money you deserve.
Contact Us
Drunk Drivers are more likely to be uninsured and/or flee the scene
Although the arrest and conviction of a drunk driver who causes a collision typically provides a strong case for liability, DUI injury accidents raise other issues. Motorists that commit DUI are more likely to have no insurance or to flee the scene of an accident. Because many DUI offenders often have already received a suspension of their driving privileges, a significant risk exists that drunk drivers involved in collisions will be uninsured. Such individuals normally have no way to satisfy a judgment or settlement.
However, an injured person due to such circumstances who has uninsured motorist coverage, or lives with a family member who does, can receive compensation even if the drunk driver has no auto insurance, including compensation for medical expenses, lost wages, pain and suffering, and more. When an accident victim is hurt in a collision caused by an intoxicated motorist, our Macon lawyers at Montlick consider all potential defendants, insurance coverage, and other sources of recovery.
Additional parties could also be held responsible
In addition to the intoxicated driver, other people or companies could also be held responsible and provide a source of financial recovery. Depending on the circumstances this could include a business that served a minor or "noticeably intoxicated" person (proving the requisite intent or knowledge can be difficult), the owner of a car who entrusts the vehicle to a person the owner should know is not a competent driver, drivers of other vehicles whose conduct played a substantial factor in causing the collision, employers of the driver if the person was acting in the scope of employment, manufacturers of defective vehicle components and automobiles and more.
Our Macon DUI accident attorneys at Montlick provide high-quality legal help to people who suffered injuries in accidents caused by others. We fight on behalf of each client to maximize the amount of financial recovery they receive so they can get the care they need and deserve free from financial anxiety.
Under the Influence
Drivers operated a vehicle while under the influence of drugs or alcohol more than a million times during the most recent year for which government data has been made available. Although many people focus exclusively on alcohol-impaired drivers, drugged driving plays a role in 16 percent of motor vehicle crashes. These drugs include illegal narcotics, prescription medications, and over-the-counter (OTC) medications.
Regardless of which intoxicating substance causes a motorist's impairment, drivers under the influence of drugs or alcohol can experience many diminished mental and physical abilities, such as:
Distorted vision
Slowed reflexes
Impaired judgment
Inflated impression of own driving ability
Difficulty with concentration
Increased risk of engaging in other unsafe driving practices (e.g. speeding)
When these essential driving skills are compromised, the decision to drive places all others on the road in serious jeopardy. Because of the well-established knowledge of the impact of alcohol and drugs on driving ability, a drunk driver causing an accident exhibits the type of egregious conduct that often merits punitive damages. Intoxicated drivers do more than make a mistake, constituting mere negligence. They decide to climb behind the wheel despite the significant risk of causing a traffic collision that results in serious injury.
Montlick Has You Covered
Being in an accident with a drunk driver can bring up a lot of question and issues, but you don't have figure them out on your own. Montlick is here to provide peace of mind and give you the compensation you deserve.
Contact Us
The Scope of DUIs in Georgia
DUI continues to be the most common cause of fatal motor vehicle accidents in the United States. Drunk driving accounts for approximately a third of all traffic-related fatalities.
Drivers under the influence of drugs or alcohol cause the death of approximately 10,000 people annually and inflict injury on many more. Lawmakers and traffic safety experts have employed a multitude of strategies to curtail the drunk driving epidemic. While these efforts have generated progress, intoxicated drivers continue to inflict an enormous toll in the form of bodily injuries and wrongful deaths.
A glimpse at data involving alcohol and drug impaired driving reveals the scope of the problem:
Motorists with a BAC of .08 percent (the legal limit for DUI in Georgia) are eleven times more likely to be involved in a fatal collision than a driver who has not consumed alcohol.
Two out of three people in the U.S. will be in an accident involving a drunk driver at some point during their lifetime.
Alcohol causes half of all teenage related driving fatalities.
Drugs other than alcohol (methamphetamine, cocaine, marijuana, etc.) are involved in nearly one in five fatal motor vehicle accidents
Frequently Asked Questions
All Your Questions, Answered
Representing Drunk Driver Accident Victims Nationally
Serving Macon GA and More: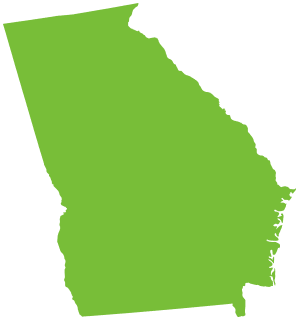 Warner Robins (31088, 31093, 31095)
Lizella (31052)
Byron (31008)
Centerville (31028)
Gray (31032)
Fort Valley (31030)
Jeffersonville (31044)
Bolingbroke (31004)
Bonaire (31005)
Kathleen (31047)
Powersville (31008)
Gordon (31031)
Perry (31069)
Roberta (31078)
Musella (31066)
National Drunk Driver Accident Attorney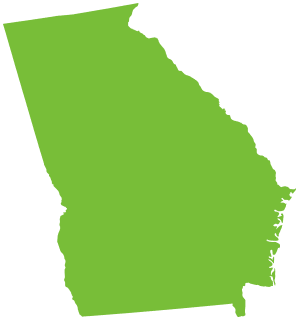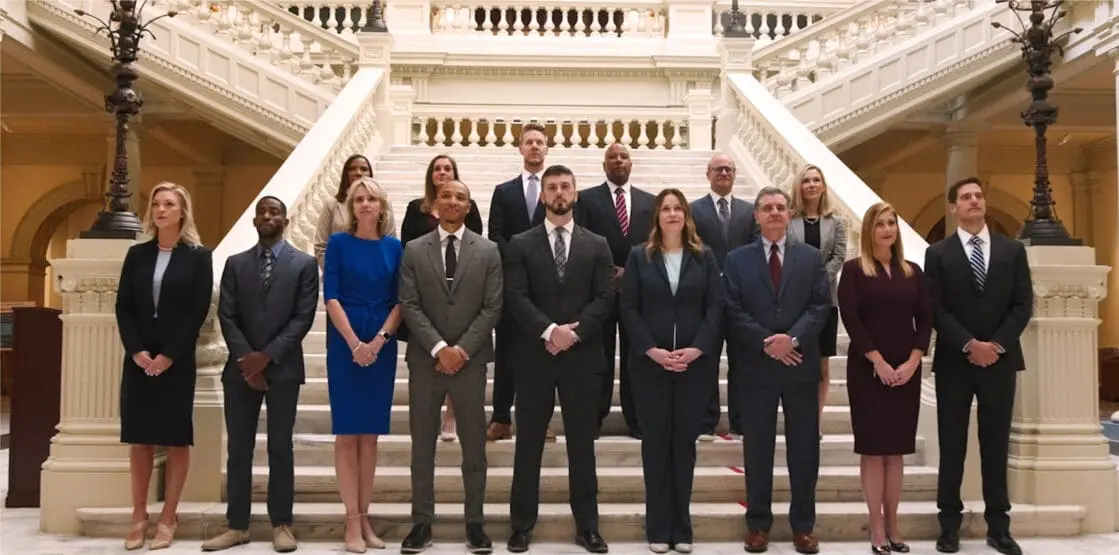 Because we can't stop accidents from happening, we do what we can to help minimize their long-term impact. We put more money in your pocket, where it belongs.