Negligent Security & Premises Liability Lawyers Nationwide
It's More than a Case. It's Your Life.
A negligent security claim gives victims a chance to pursue compensation for a wide range of incidents, including robbery, assault, physical and emotional damage, and more. 
Each year, thousands of people suffer injuries due to a property having negligent security. When a property owner's negligence results in physical or emotional harm, the time for action is now. After a violent attack or injury disrupts your life, the last injustice you need is financial stress. That's where we come in.
Winning Lawyers Working for You
If you or a loved one have been a victim of an aggravated assault, shooting or sexual assault, or have a family member who was murdered on someone else's property, you could have a negligent security claim.  Our law firm has been representing those who suffer serious injuries due to negligent security for over 39 years. We can help you hold those who caused you harm responsible and get justice for you.
What an amazing team to have taken my case! Attorney Sara Root and her team(Chris & Kahn) were very professional and made sure my family and I were top priorities. I felt like I gained a family.Every case is personal and I felt they understand the hardship any injury imposed on an individual. I would definitely recommend this prestige organization--fighting for not only justice but for the all people.They have exceeded my expectations and Im pleased with the outcome. Thank you Montlick & Associates-Sara Root, Chris and Kahn.
This is from Terri Dodd a friend of mine and client of Motlick and Associates. She would like to express her sincere appreciation to Scott Patterson and his team for their remarkable work on her personal injury case. They have given 100% attention to her needs and concerns, and their work has been exemplary. She and I both highly recommend anyone and everyone searching for legal assistance to contact Montlick and Associates.
SEE IF YOU QUALIFY
Do you have a case?
We're Ready to Fight for You

Real Help Begins Here®
Fighting for you
We know how to demand justice in negligent security cases–and win.
Decades of Experience
These cases require significant legal knowledge and skill. At Montlick, we have both.
We Promise to Always:
Treat you with professional courtesy
Keep you updated on the latest developments of your case
Consider your case as we would our own
Act in your best interest
Negligent Security Lawsuit Attorneys
When Property Owners Provide Criminals an Opportunity
Criminals tend to select circumstances in which they expect little to no resistance, and most crimes are about opportunity. However, property owners have the ability to deter or help prevent violent crimes in restaurants, stores, amusement parks, condominiums, apartment complexes, hotels, parking lots/garages, stairwells and other property that is open to the public for business purposes. In cases of residential areas, property owners and managers owe a duty to their tenants to keep the property safe, as well.
Negligent security lawsuits arise when a person is injured or harmed due to inadequate security measures on someone else's property. These types of lawsuits are often brought against property owners, landlords, or businesses who have a duty to provide reasonable security measures to prevent foreseeable criminal activity. Negligent security cases can involve a wide range of incidents, including assaults, robberies, or other violent crimes, and can result in significant physical, emotional, and financial damages for the victim.
To successfully pursue a negligent security claim, it is important to understand the legal standards and requirements for establishing liability and proving negligence.
Premises Liability Lawyers Nationwide
Proving Negligent Security Cases
The landowner's defense in a case involving negligence when failing to provide adequate security typically centers on whether the criminal act perpetrated by a third party was foreseeable. Examples of ways in which property owners and managers can be held liable for negligent security are the following:
Poorly trained or inadequate security personnel
Broken or unlocked gates, windows, doors and fences, allowing access to the public
Broken, nonfunctioning, and/or poorly maintained security cameras
Inadequate emergency exits or law enforcement callboxes
Inadequate lighting
Negligent security cases are most viable in instances in which the owner has reason to believe that a violent crime can occur, or where there has been documented prior crimes on or near the property. However, defendants in negligent security cases often attempt to persuade juries to place the majority of liability on the third party criminal(s).
These strategies make retaining counsel essential for victims and families to hold negligent property owners and managers responsible when they fail to take reasonable steps to protect their customers or tenants from violent crime. Such cases require an immense amount of investigation, interviews of witnesses and evidence preservation, all of which must be done as quickly as possible from the date of the event.
Our negligent security attorneys at Montlick know what is necessary to prove liability in such cases and obtain maximum compensation under the law for our clients.
The Road to Financial Recovery Starts Here
No matter where you are, we are just a phone call or message away.
Contact Montlick Now
What damages can I recover in a negligent security case?
Damages that may be recovered in a negligent security case can include compensation for past, present and future medical expenses, lost wages, pain and suffering, and other expenses related to the harm suffered.
What You Need to Know About Punitive Damages
In some cases, punitive damages may be awarded or negotiated as part of a settlement. Punitive damages are intended to punish the defendant for their wrongful conduct and deter similar conduct in the future. Punitive damages are awarded in addition to compensatory damages, which are intended to compensate the victim for their harm.
To be awarded punitive damages, the victim must show that the defendant acted with a reckless disregard for the safety of others or intentionally caused harm. In the context of a negligent security case, this may mean that the property owner or manager knew of a significant risk of harm on the property and failed to take reasonable steps to address the risk.
Punitive damages can be significant and are often much greater than compensatory damages. In some cases, punitive damages can be many times the amount of compensatory damages awarded. The amount of punitive damages that can be awarded varies by state, but in some cases, punitive damages can be limited by state law.
Punitive damages are not awarded in every case, and the decision to award punitive damages is up to the discretion of the jury. If the jury finds that the defendant acted with a reckless disregard for the safety of others or intentionally caused harm, they may award punitive damages to the victim.
What to Do If You've Been a Victim of a Violent Crime on Someone Else's Property
If you have been the victim of a violent crime on someone else's property, you should seek medical attention immediately and report the incident to the police. You should also promptly consult with an experienced personal injury attorney to determine your legal rights and options, and so that they can step in and do a prompt investigation and preserve important evidence before it disappears or is altered.
Your Questions Answered
Negligent Security & Premises Liability Legal FAQs
What Type of Evidence Is Needed to Prove a Negligent Security Claim?
Lawsuits against a business for providing inadequate security must be based on specific types of evidence.
Read more
Does a property owner have to take security precautions?
An owner of a private residence is not required to take security measures to protect a social guest who visits their property.
Read more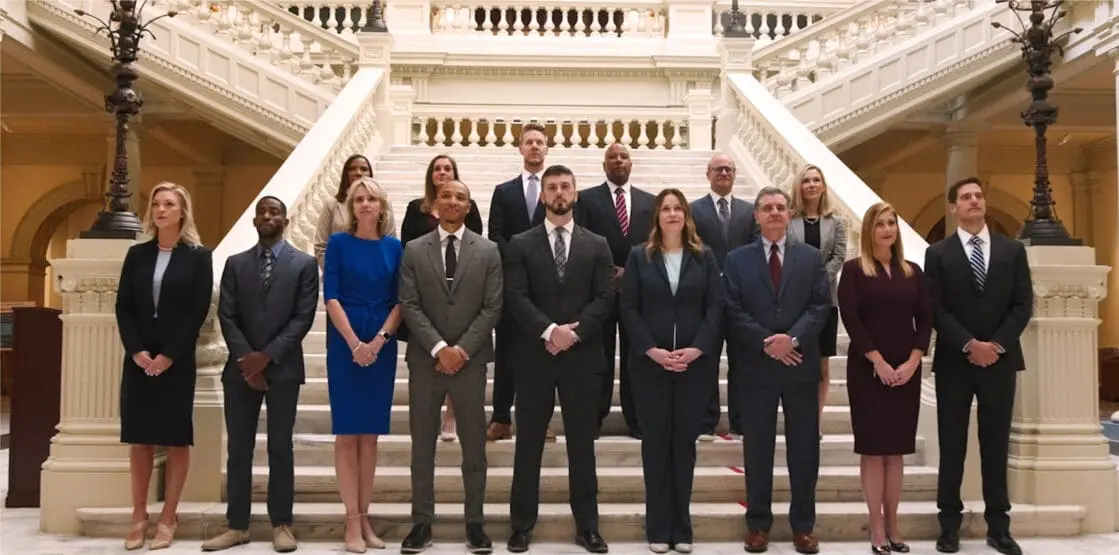 Because we can't stop accidents from happening, we do what we can to help minimize their long-term impact. We put more money in your pocket, where it belongs.