Personal Injury Attorneys for Albany, Georgia
A Reputation You Can Count On
The Albany personal injury attorneys at Montlick have been fighting and winning on behalf of Georgians injured by intentional, reckless and negligent misconduct since our start in 1984.
Our experienced attorneys work tirelessly to ensure that our clients get the money they deserve after an injury. With more than 39 years of experience and a reputation for success, Montlick is a household name for a reason.
SEE IF YOU QUALIFY
Do you have a case?

SEE IF YOU QUALIFY
Do you have a case?

Wish You Had A Lawyer In The Family? Now You Do®
Lawyers you can trust
When you have a question, we have an answer. And we're only ever a phone call or email away. Keeping our clients informed  through the legal process is a top priority. We will be by your side every step of the way.
We Have The Power To Get Results
We've got the resources of a big law business with the personalized service you'd expect from a small firm. That means we have what it takes to win your case, but we'll never treat you as just a case number.
Often Imitated, Never Equaled®
We work tirelessly to prove liability
We offer compassionate support
We have recovered cumulative billions for our clients
We take on huge corporations, and win
Accident & Injury Lawyers for Albany, Georgia
We Handle All Types of Personal Injury Cases
No matter where you are located, our attorneys are just a phone call away, and we will even come to you.
Contact Montlick Now
With over [year0 years of experience in the field of personal injury law, Montlick and Associates offers assistance to those injured in any type of accident involving negligence. Examples of the types of accidents our attorneys assist include, among others:
Motor Vehicle Accidents
Auto accidents can leave accident victims with serious and debilitating injuries that require costly care as well as property damage. Victims of motor vehicle accidents can feel frustrated by the insurance claims process, especially when they are experiencing pain from the wreck. We take on the insurance companies for our clients, and fight fiercely to get them the money they deserve.
Commercial Truck Crashes
A collision with a commercial vehicle generally presents very serious injuries and extremely complicated legal and insurance obstacles. An experienced trucking accident attorney can handle the complexities for you so you can focus on healing.
Catastrophic Injuries
Severe injuries that result in long-lasting harm may include spinal cord injuries, traumatic brain injuries, disfigurement, amputation, paralysis and others. These injuries require significant compensation to cover their potentially lifelong effects. Our attorneys understand the severity of these injuries, as they often involve staggering medical expenses, lost income, drastic reduction in quality of life and lifelong disability. We are dedicated to our clients and fight hard for each and every catastrophic injury victim and their families to help them receive the money they need.
Slip and Falls
Slips, trips, and falls can occur at nearly any establishment and can result in serious injuries. If you are injured on the property of another and it is caused by someone else's negligence, you may be entitled to compensation for your injuries.
Medical Malpractice
If a medical procedure goes wrong due to the negligence of a medical professional, you should consult with an experienced medical malpractice attorney. Medical malpractice involves complex legal issues that can prove challenging to plaintiffs. Our firm offers the dedicated representation you need to obtain the compensation you deserve.
Money Could Be Available to You
Potential damages in a personal injury action include medical expenses, lost wages, pain and suffering, and more. During our free, no-obligation consultation, a Montlick personal injury lawyer will evaluate your claim, determine whether you have a viable case, and advise you on the steps that are necessary to protect your rights.
Montlick clients know they can count on their lawyer to handle their case confidently and compassionately.
Put Our Law Firm's 39 Years of Legal Experience to Work For You
Montlick Personal Injury Settlements & Verdicts
Our Accident & Injury Case Results
Your Albany, GA Personal Injury Questions Answered
We Win More than Settlements.
We win the peace-of-mind you need to get your life back.
At Montlick, we believe comprehensive legal representation is a right, not a privilege. That's why we provide our services on a contingency fee basis. You only pay when we win.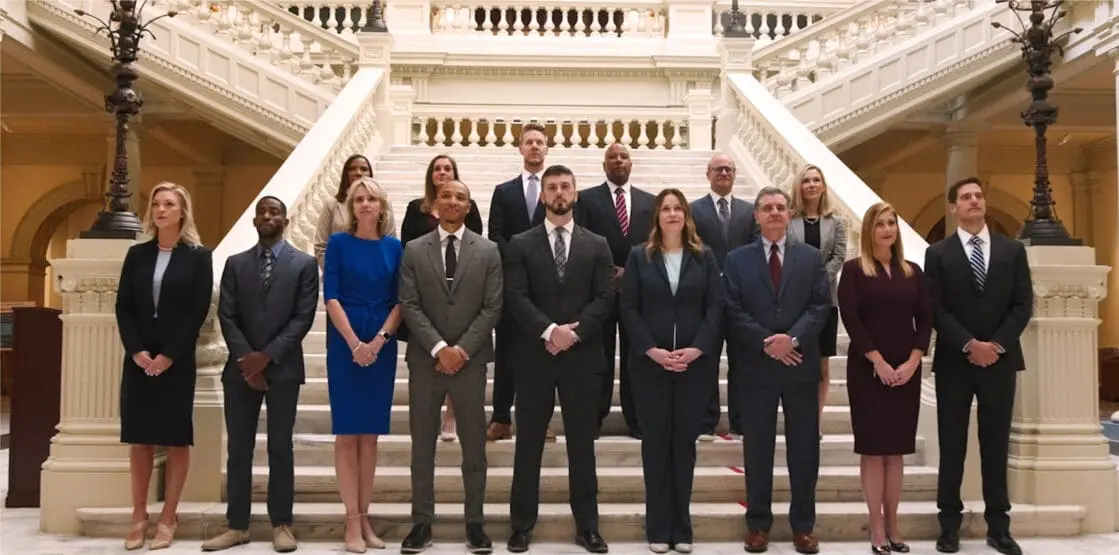 Because we can't stop accidents from happening, we do what we can to help minimize their long-term impact. We put more money in your pocket, where it belongs.