Class Action Lawsuits
Wish You Had A Lawyer In The Family? Now You Do.®
A product you trusted has caused harm to you and countless others. Now you're unsure where to turn.
Our attorneys understand the immense physical and financial toll injuries from defective products can take on an individual and their family. Product injury cases are often extremely complicated and intricate, and require the knowledge of a strong, experienced lawyer to win. That's where we come in.
We are ready and available to answer your questions about class action lawsuits including the current Hair Relaxer Cancer lawsuit and Camp Lejeune Military Base Toxic Water lawsuit
Our National Claims Experience
SEE IF YOU QUALIFY
Do you have a case?
We're Ready to Fight for You.

Don't Make a Costly Mistake. Call Montlick.
Top-rated attorneys
You can rest assured that an experienced Montlick personal injury lawyer will explore all potential avenues of financial compensation so you get the most money in your pocket.
A client-first approach
When you have a question, we have an answer. And we're only ever a phone call or email away. Keeping clients informed through the legal process is one of Montlick's top priorities. We will be by your side every step of the way.
You can count on Montlick for:
Unquestionable ethics
Top-rated attorneys
Decades of experience
Compassionate legal help
Nationwide Class Action Lawsuit Legal Help
The Help You Need is Here. 
Financial and Emotional Recovery Starts Here
Choosing an attorney to move forward with in the legal process, is a decision you shouldn't take lightly. Do your research and ask around. We believe you'll find the firm with the most satisfied clients who would choose the same lawyer again will come from Montlick. But, don't just take our word for it.
A few words from past clients
"I rate Montlick & Associates, Attorneys a 10! I called the firm because I needed a really good Georgia truck accident lawyer. They return phone calls, check on clients, and keep them well-informed about their case. They are always friendly and courteous, showing care and concern. I feel they have covered everything carefully and professionally. My family has used other auto accident attorneys in Georgia before, and Montlick & Associates is the best!"
"Very good at listening and taking time to answer all my questions. Didn't make me feel like I was anything less than your most important client. My Montlick & Associates attorney has been very helpful and genuinely concerned about my welfare! I give Montlick & Associates an A++."
"Before contacting Montlick & Associates, every person that I had spoken to in reference to my accident was uninformative, unhelpful, and rude. The attorney and his assistant have been very helpful and have done an excellent job of answering my questions, returning my calls and keeping me up to date. Thanks!"
"Please don't change a thing. Montlick & Associates is great in helping people like me — thank God for a firm like you all."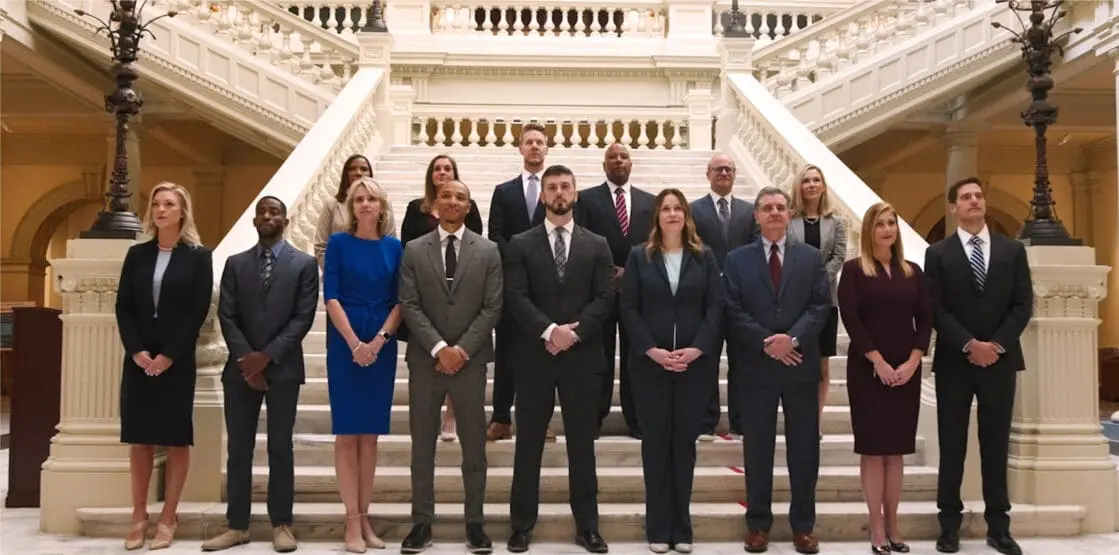 Because we can't stop accidents from happening, we do what we can to help minimize their long-term impact. We put more money in your pocket, where it belongs.