Motorcycle Accident Personal Injury Attorneys
Dedicated Motorcycle Injury Attorneys Ready to Fight for You.
Motorcyclists may face unfair bias on the road and in the claims process. After an accident, you need an attorney who knows how to navigate these injustices so you can regain control of your finances and future.
When a motorcycle ride leaves you injured, the stress and uncertainty of the situation can be overwhelming. On top of physical pain, financial uncertainty and stubborn insurance companies only increase your stress.
With over 39 years of fighting for the rights of motorcycle accident victims in the United States, Montlick's attorneys have seen first-hand the physical, emotional, and financial consequences of motorcycle crashes. We believe our clients deserve the maximum compensation under the law for their injuries, and we fight fiercely to get them everything they deserve.
Thank you to Jeff and Chris for taking care of my dad's case so well, and thank you to Faris for bringing us to Montlick and helping with everything along the way! We really do appreciate you guys so much.
Sam S
Joy and Jennifer made this easy for us after our accident. Both very pleasant and professional. Always there for us when we needed answers and help.
Nancy Hartley
My experience with Montlick&Associates was truly a great one. They represented me and my family very well from start to finish. Mr. Rubin and Mr. Bish were exceptional and very good at keeping me informed and helpful during my time as their client. I would recommend to anyone that needs an a attorney, look no further because Montlick&Associates is and will be the first to call.Sincerely,Lawrence
Lawrence Terrel
I want to thank Scott Patterson and his team at Montlick & Associates for helping to get my case resolved.
E P
I would like to thank Mike Bish, MacKenzie Lisa's, and David Rubin for handling and litigate my case. They were very professional and helpful making sure that if I didn't have any issues with my workers comp claim. I will recommend Montlick & Associates to anyone that needs help. They keep communication open and have all the right people in place to answer all my questions and very knowledgeable of what steps to take when injured.
Charles Young
I had a great experience with Jason, Margaret and Esmeralda!! The entire team was helpful and they kept me updated each step of the way.
Stephanie
Mr.joe Ross is the right person to call on when you have anything dealing with accidents. Thank you Joe Ross to help me with you are the right person to talk with when it comes to to any cases thanks again
Demarcus Cousin
I am very pleased with my experience with Montlick. Communication was quick and easy. Amber was very responsive and always so helpful.
Dreama McMillian
My assigned attorney and paralegal were very responsive throughout the procedure to include helpful tips.
Nashon McPherson
I've had a great experience with Ms Root she helped me out alot and got me what I deserved for my accident and I Thank her so much
Quantisha Sanders
I'm glad I went with Montlick & associates. Thanks for the help and dedication. I finally got compensated for an auto wreck, and it was needed.
Dana E Brigham
I had an amazing experience with Montlick & Associates. I had my first car accident and never had to go through anything like this before. Cate and Amy were extremely helpful, reassuring, and answered any questions I had in a timely manner whether it be email or a phone call. Great communication and very friendly, satisfied with my settlement as well. If I ever have another accident I would love to get Cate and Amy again! Thank you.
Hannah Abuata
Lamar Bridges worked with Nathan Kratzert and he really cared about me as a person. His patience and time is a win win for anyone need their help.
Corles Berry
Very knowledgeable, very helpful. Kept me updated on everything. I would and will definitely refer Montlick & Associates to anyone who needs a wonderful law firm. Thank you for all you and your staff has done for me!!!!
Phoebe Lynn Quinn
SEE IF YOU QUALIFY
Do you have a case?
Ready to Fight for You.

SEE IF YOU QUALIFY
Do you have a case?

We Protect the Rights of Injured Motorcyclists
A reputation you can trust
We have earned our esteemed reputation as an ethical and highly-experienced law firm over the last 39 years by caring deeply for our clients and fighting for their rights every step of the way.
How we treat our clients
We answer calls and questions promptly, and always keep you informed of the status of your case. You'll get to know your lawyer and legal team personally.
We Promise to Always
Fight for what's right, not what's easy
Act with integrity
Communicate clearly and frequently
Work in your best interest
Representing Injured Bikers Across the US
We Take On Powerful Insurance Companies—and Win. 
As for-profit companies, insurance agencies are never eager to pay out to motorcycle accident victims. When an injured biker decides to handle their case without the help of an attorney, the insurance companies, with their vast resources, will often try to exploit the injured person's lack of experience and familiarity with the legal process.
After a motorcycle accident, the right legal representation means everything. Our knowledgeable motorcycle accident lawyers have experience navigating the special issues and challenges presented by collisions involving bikers. For example, witness or juror perception of the speed of a motorcycle will often be skewed by bias toward riders. Law enforcement accident reports also tend to favor passenger car drivers due to over-reliance on witness statements from occupants of the other vehicle. Bikers are often not available at the scene to provide their side of the story because their vulnerability to severe injury frequently means they are rushed to the emergency room.
Personal Injury Lawyers Representing Hurt Motorcyclists
What is My Motorcycle Claim Worth?
The amount of compensation an accident victim receives depends on numerous factors, including, the facts and circumstances of the specific incident, the strength of liability, the strength of the applicable law and evidence, the venue or locality where a claim must be brought, and the likeability and credibility that witnesses would have to a jury, and more.
Additional factors include the nature and extent of a client's injuries, the costs of medical treatment – including past and future—the overall impact on the injured person's quality of life, the extent of pain and suffering, and whether someone is temporarily or permanently disabled.
Some examples of the types of damages that may be recoverable, depending on the circumstances, include:
Past and future medical bills.
Lost wages.
Loss of earning capacity,
Property damage, including damage to the bike.
Pain and suffering.
Loss of enjoyment of life
Punitive Damages if the defendant's conduct is malicious or egregiously reckless (subject to state law).
Loss of consortium.
Emotional distress.
Motorcycle Crash Wrongful Death Claims
In the case of a tragic loss of a family member in a motorcycle accident caused by someone else's negligence, our attorneys and affiliated co-counsel pursue wrongful death claims on behalf of our clients.
The rights of plaintiffs to pursue wrongful death motorcycle claims, including the proper parties to bring a claim, are subject to the applicable law of a particular state, and the types of damages recovered can significantly vary from state-to-state as well.
For example, some states allow wrongful death plaintiffs to pursue what the law refers to as the "full value of the life of the victim," while others allow for punitive damages. Often, families are also entitled to burial and funeral expenses, as well as medical expenses incurred, and pain and suffering endured by the deceased victim. Even the proper party to bring such a claim (or a combination of claims) can vary depending on the state where the accident occurred. If you lost a family member in a motorcycle accident, contact one of our attorneys to learn about your legal rights and options.
What is the dollar value of my claim?
The amount of damages a victim might recover is specific to the facts and circumstances of a given case. As such, every individual claim is unique. Predicting the precise dollar amount of compensation you and your family might receive from a claim is usually not possible at the beginning of your case, but our attorneys are able to advise our clients on the range of predicted case values once all of the evidence has been assembled, we know the extent and long term effects of the injury, we have reviewed all medical records and expenses, and have evaluated the applicable law and the strength of the evidence. If a lawyer promises you a specific value for your case on your first call, that is a red flag. 
Get Started Now
No matter where you are located, our motorcycle injury lawyers are just a phone call away.
Contact Us 24/7
Don't Make a Costly Mistake
Delaying seeking legal assistance can negatively affect the value of your case. There are important legal time deadlines associated with motorcycle injury claims, called statutes of limitations. Statutes of limitations govern how long a person can wait prior to filing a lawsuit, and can vary significantly depending on the state in which the claim is brought. Not only does the amount of time vary from state to state, but also depending on what type of legal claim is filed. For example, a personal injury claim may have a different statute of limitations in a given state than, for example, a breach of contract claim. Additionally, when making claims against governmental entities, depending on the laws of a particular state, much shorter time deadlines can apply.
More Deadlines to Consider
Many insurance policies also have notification deadlines, where if a claim is not filed in time or appropriate notice is not given, the injured victim loses the ability to make the claim against the policy.
In addition to actual deadlines, important evidence necessary for your case can disappear or become destroyed, and witnesses can go missing or forget what happened. Our attorneys, as appropriate, act quickly to preserve important evidence and speak with witnesses. We leave no stone unturned when searching for avenues of recovery for our clients in order to maximize the value of their cases, and file applicable insurance compensation claims promptly.
Could I have be compensated for road rash after an accident?
If the accident was due to negligent behavior on the part of another driver, including speeding, failure to observe traffic rules or driving under the influence, you should contact a personal injury attorney as soon as possible following the accident. Other cases of injury could be due to faulty and defective motorcycle parts. While it can be challenging to establish liability for a motorcycle accident which results in severe road rash and other injuries, a knowledgeable attorney can help get you the compensation you need and deserve to cover medical bills, ongoing care, missed work and pain and suffering.
Contact Montlick Now
Our Results
Our Accident & Injury Case Results
Your Questions Answered
Motorcycle Accident Legal FAQs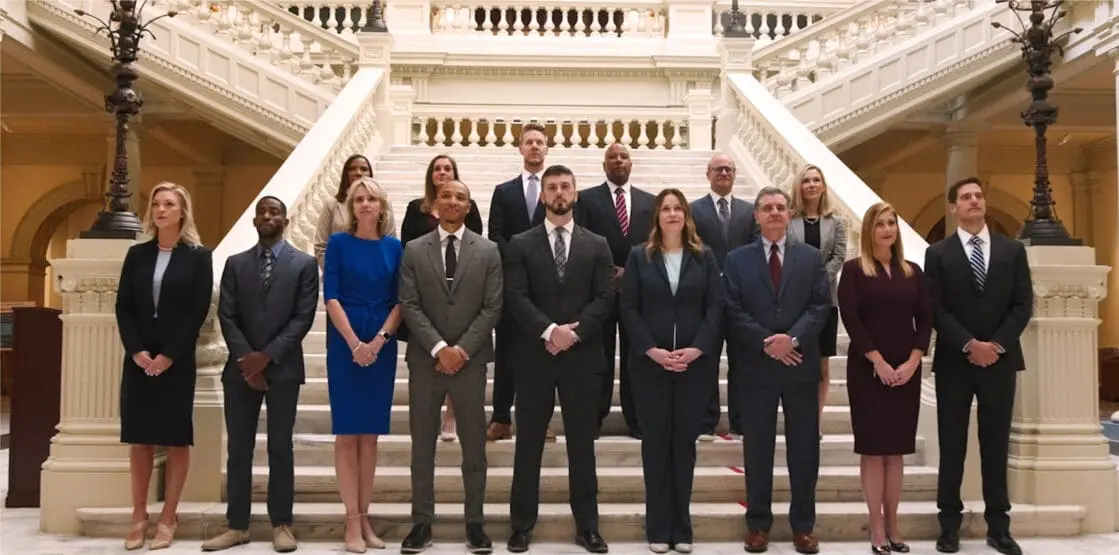 Because we can't stop accidents from happening, we do what we can to help minimize their long-term impact. We put more money in your pocket, where it belongs.