Trusted Macon Bicycle Accident Attorneys
Don't Settle for Less. Hire the Firm that Fights.
 When cars and trucks neglect to share the road, cyclists can get hurt.
When cyclists and motorists collide, the consequences can be dire. The high likelihood of severe injury in bicycle-and-motor vehicle crashes means that these accidents are generally more expensive for insurance companies. The insurance companies will likely dig in their heels to avoid paying you the money you deserve after your crash. That's where we come in.
Our Macon injury attorneys' success is based on our experience successfully representing injured cyclists since 1984. We understand the ways careless and distracted drivers can threaten the safety of cyclists across Georgia. We hold negligent drivers accountable for the harm they inflict on bicyclists while pursuing the fullest recovery for our clients.
Thank you to Jeff and Chris for taking care of my dad's case so well, and thank you to Faris for bringing us to Montlick and helping with everything along the way! We really do appreciate you guys so much.
Ellen Forrester and Dayna Clark at Monlick & Associates are a great team! The dynmanic duo are very professional, and they both gave me realistic expectations, offered great advice according to my case. They were great at communicating between me and the other party. Always kept me informed about the case. Anytime I had a question, or concern Dayna and Ellen would always call or email me with the answer in a timely manner. You can't go wrong with the dynamic duo at Montlick & Associates. Dayna and Ellen thank you so much for everything!
Hi my name is omar scruggs my lawyer and her team was excellent and very informative thank you nives an everyone at montlick an associate
C Powell is the best thank you for everything
SEE IF YOU QUALIFY
Do you have a case?
If you or a loved one have been injured in a bicycle accident due to the fault of another, call Montlick Injury Attorneys. 

SEE IF YOU QUALIFY
Do you have a case?

The Compensation You Need. The Compassion You Deserve. 
Billions of Dollars Won
At Montlick, our goal is to put the most money possible in your pocket, where it belongs. With billions of dollars won for our clients, our attorneys know what it takes to win. Find out what we can do for you.
A Reputation You Can Trust
Our success is based on decades of experience, care for our community, and our client-first mentality. When you choose Montlick, you'll know you're working with a law firm like no other.
When Working With Montlick, Expect:
Clear and frequent communication
A detailed and thorough investigation into your case
Dedicated and passionate representation
Experienced and skilled legal team
Bicycle Crash Injury Lawyers Macon Can Rely On
Over 39 Years of Experience
We have decades of experience thoroughly investigating accidents, and we know what it takes to win your case. Whether it's consulting expert accident reconstructionists, hiring experts to examine medical evaluations, or going to the crash scene ourselves, we're ready to do what it takes to fight for you.
When we're investigating fault, a variety of factors come into play, including:
Whether anyone involved in the accident was under the influence of drugs or alcohol
Whether a driver was speeding, failed to yield, ran a red light, or committed other traffic violations
The weather conditions and the time of day of the accident
Whether the motorist who caused the bicycle accident fled the crash scene
Our bicycle accident attorneys examine the facts and circumstances of each client's unique case to determine the best possible way forward.
Macon, Georgia Bike Crash Injury Attorneys
Determining Fault
Common Bicycle Crash Injuries
Cyclists experience two main types of crashes: falls and collisions with motor vehicles. While falls are the most common kind of bicycle crash, motor vehicle collisions are the most serious. According to the Insurance Institute for Highway Safety:
961 bicyclists were killed in motor vehicle collisions in 2021
90% of deaths were among people 20 years old and above
For crashes involving a bicycle and car, the most common forms of injuries are head traumas. Head injuries result in the most amount of deaths, indicating the importance of wearing a helmet. The greatest number of injuries occurred between the hours of 6 a.m. to midnight. Other injuries include:
Broken, shattered, or fractured bones
Cuts, gashes, and open wounds
Soft tissue injuries (torn ligaments, tendons, and muscles)
Neck, back, and spinal cord injuries
Traumatic brain injuries
Internal organ damage
Burns
Road rash
In the most severe cases, a bicycle-car accident can result in death. Most cyclist deaths (65%) occur at non-intersections including the open road or residential areas. The other 35% of deaths can be attributed to reckless driving at intersections.
How Much Is My Case Worth?
If you've been injured by a negligent driver while riding your bike, you may be able to pursue damages resulting in financial compensation to help pay for your related medical care and more. Damages can include medical expenses, lost income, lost earning capacity, emotional distress, pain and suffering and more.
It is impossible to determine the exact value of a case without speaking to an attorney first. During your free consultation with Montlick, our attorneys can examine the specific facts and circumstances of your case, and may be able to provide a general estimate of your case value.
Staying Safe on the Road
The NHTSA urges cyclists to cycle predictably when on the road. Cyclists should move in the same direction as traffic, obey street signs, signals and road markings, and avoid or minimize sidewalk riding. Motorists should always be aware of cyclists on the road, yield to cyclists as they would other motorists, and give cyclists plenty of room by not passing too closely.
Cyclists and motorists are both responsible for following the rules of the road. Remaining careful and alert can help decrease bicycle-automobile collisions.
Frequently Asked Questions
Your Bike Crash Questions Answered
Do I have a bicycle accident case even if I wasn't directly hit by a motor vehicle?
Bicycle accidents resulting from dog attacks are one of the leading causes of bicycle related injuries.
Read more
Are cyclists the same as pedestrians?
A bicyclist is not generally treated like a pedestrian as bicycles are generally treated more like motor vehicles.
Read more
Representing Bike Accident Victims Nationally
Serving Macon GA and Beyond: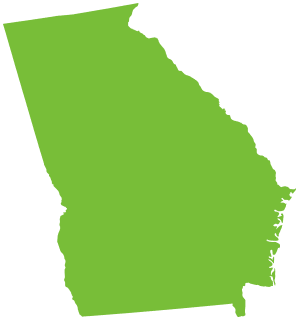 Warner Robins (31088, 31093, 31095)
Lizella (31052)
Byron (31008)
Centerville (31028)
Gray (31032)
Fort Valley (31030)
Jeffersonville (31044)
Bolingbroke (31004)
Bonaire (31005)
Kathleen (31047)
Powersville (31008)
Gordon (31031)
Perry (31069)
Roberta (31078)
Musella (31066)
National Bike Accident Attorney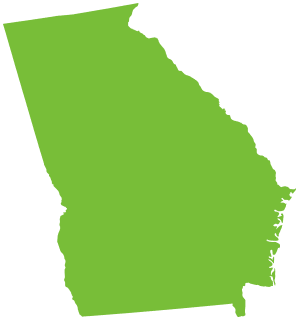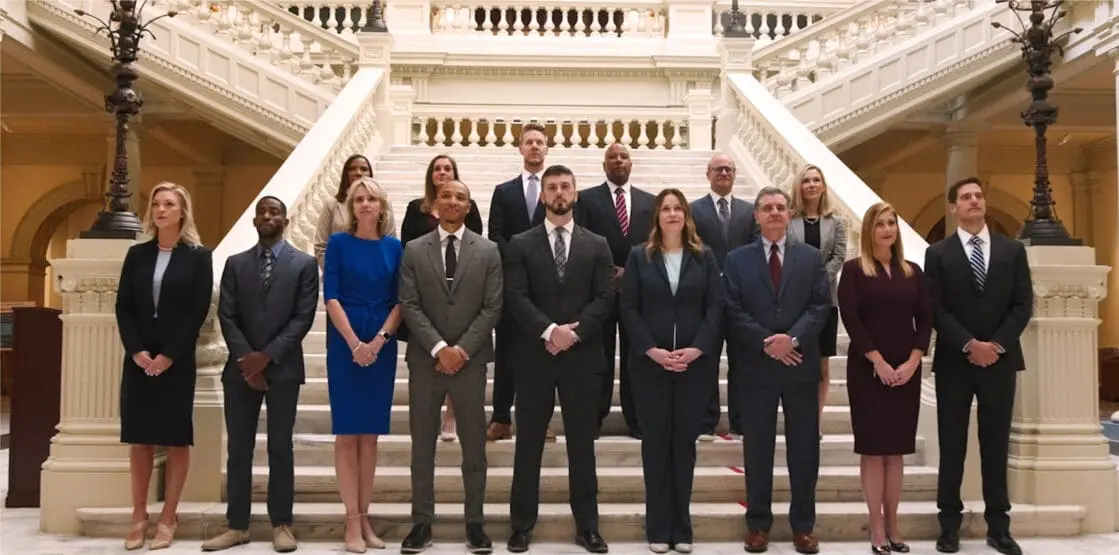 Because we can't stop accidents from happening, we do what we can to help minimize their long-term impact. We put more money in your pocket, where it belongs.