E-Scooter Accident Injury Attorneys 
We Fight for E-Scooter Accident Victims—and Win. 
You were injured on an e-scooter or by an e-scooter rider. Now you're navigating a painful and stressful new reality. 
E-scooter-related injuries put over 40,000 people in U.S. emergency rooms in just four years. Though most states have passed laws banning electric scooters on sidewalks, many e-scooter operators must choose between riding illegally on sidewalks or putting themselves in danger by integrating into the traffic flow. In either situation, the risk of injury or death is present.
When clients come to us after an e-scooter crash injury, we understand the physical and financial hardships they face. We're here to minimize your stress and maximize the money in your pocket.
Thank you to Jeff and Chris for taking care of my dad's case so well, and thank you to Faris for bringing us to Montlick and helping with everything along the way! We really do appreciate you guys so much.
I got in a very bad life changing accident.. but thanks to the most high !!! I was able to walk away with no life threatening injuries.. didn't know who to call and I seen a billboard with MONTLICK on it .I gave them a call and I was introduced to SCOTT PATTERSON .. He made the process so easy and he didn't stop until he got me the highest amount for my accident. I really appreciate MONTLICK for hiring SCOTT .. thanks
I would like to thank Mike Bish, MacKenzie Lisa's, and David Rubin for handling and litigate my case. They were very professional and helpful making sure that if I didn't have any issues with my workers comp claim. I will recommend Montlick & Associates to anyone that needs help. They keep communication open and have all the right people in place to answer all my questions and very knowledgeable of what steps to take when injured.
Ellen Forrester and Dayna Clark at Monlick & Associates are a great team! The dynmanic duo are very professional, and they both gave me realistic expectations, offered great advice according to my case. They were great at communicating between me and the other party. Always kept me informed about the case. Anytime I had a question, or concern Dayna and Ellen would always call or email me with the answer in a timely manner. You can't go wrong with the dynamic duo at Montlick & Associates. Dayna and Ellen thank you so much for everything!
I would like to say how thankful I am to have had the experience of having MONTLICK & ASSOCIATES represent me on my case. Miss Nives Juric and her staff Kaley Wiley were amazing. They were on top of things and never made me feel that I was alone. Evetime I called they friendly staff always answered with what seemed like a smile and always cheerfull. My case has lasted about 2 years due to medical needs being meet etc. Miss Nives and her staff never let me down they keep me encouraged and uplifted to make sure I didn't give up during my journey with them. They handled all my medical needs AND Made sure that i lacked for nothing. They constantly stayed in contact with me via phone call ,email, mail to make sure all my needs were met.They treated me more than just family and i was not just another case to them I was and still am like family. And my concerns were met as though they were doing it for a close relative. At no time was money discussed first it was all about my health status. So I am honored to say that I trust MONTLICK & ASSOCIATES with my whole life. I pray that they all be blessed each day. And that the favor of GOD shine upon each of you in the office everyday. So if you are looking for someone who cares about all your needs from start to finish then Miss Nives Juric and the MONTLICK team are your people or should I say family.Thank YouJESSIE MCCUSKER
Thank you Jason and Kalana for working on my son's case. No one else would take this case because it was so difficult and you guys worked hard on making sure that he got his settlement. I wish I could give you guys a hundred Stars because that's how amazing you are thanks again.
Mr.joe Ross is the right person to call on when you have anything dealing with accidents. Thank you Joe Ross to help me with you are the right person to talk with when it comes to to any cases thanks again
SEE IF YOU QUALIFY
Do you have a case?
More Money, Less Stress™

SEE IF YOU QUALIFY
Do you have a case?

Wish You Had a Lawyer in The Family? Now You Do®
Billions of dollars recovered
We have recovered billions of dollars for our personal injury clients with billions more to come. With over 39 of experience, Montlick knows what it takes to win.
Representation You Can Trust
Our success is based on decades of experience, a staff of exceptional legal professionals, and our client-focused approach. When you choose Montlick, you'll know you're working with a law firm like no other.
We Are Your Advocate When:
An e-scooter accident has permanently altered your life
Your injuries interfere with your daily life
Your medical bills are piling up
You want an ally against the unfair insurance company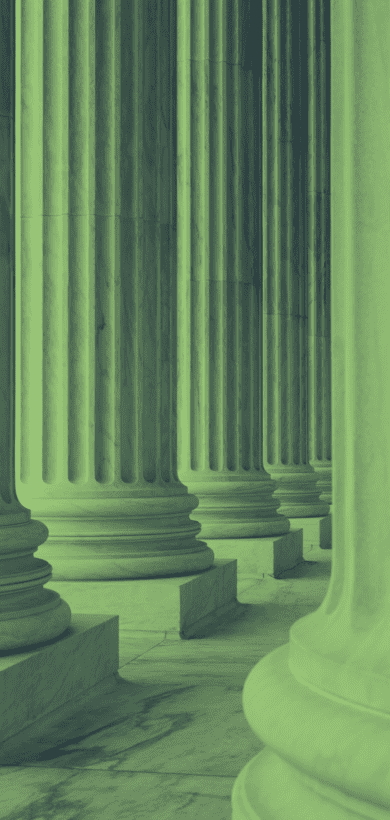 Related Pages
Serving E-Scooter Crash Victims Nationwide 
We Protect You from Powerful Insurance Companies
Electric scooter collision victims and their families are usually at a significant disadvantage after being involved in an e-scooter accident caused by a negligent driver or company.
The initial few days following an e-scooter accident can be painful and emotionally overwhelming. Insurance companies understand how to capitalize on victims' trust and their lack of experience and knowledge of the electric scooter accident claims process.
The goal of insurance companies, as for-profit corporations, is to grow revenues and increase profitability by collecting monthly premiums while their representatives and claims adjusters work hard to delay, minimize claims or deny them altogether.
Avoid a Costly Mistake
Insurance company representatives work for the insurance company, not for you, regardless of how sympathetic they may be to your situation. In fact, insurance accident claims representatives often push accident victims to agree to a 'recorded statement'–when the insurance company records telephone conversations when speaking to e-scooter accident victims or their families– in an attempt to solicit information they can later use against the claimants. Some insurance representatives even use those recorded statements out of context in order to accomplish this goal. As a result, some injury victims who directly communicate with insurance carriers, or submit to recorded statements without a lawyer present unwittingly jeopardize the value of their claims.
Another frequent mistake made by electric scooter accident victims is settling their case before knowing the full extent of their injuries and medical needs. Consequently, accident insurance companies do not want you to communicate with or retain an experienced personal injury attorney, because their own industry research shows that they pay out much more money to accident victims who have lawyers.
What is My e-scooter Accident Case Worth?
E-scooter accident laws generally allow accident victims to recover financial damages from those responsible for their injuries or the tragic death of their loved ones. Our attorneys pursue all types of economic damages to which our clients are entitled according to state law.
Some examples of the types of damages plaintiffs can pursue may include the following:
Past, present and future medical bills
Past, present and future lost wages
Property damage, including damage to motor vehicles
Loss of earning capacity
Loss of enjoyment of life
Pain and suffering
Punitive Damages in the event of willful, wanton or reckless conduct
Loss of consortium
Monetary compensation for emotional distress
Wrongful Death Damages, including loss of the decedent's experience, knowledge, judgment, care, companionship and protection, financial services, and future income as well as burial/medical expenses, and mental anguish suffered by the surviving family.
The value of a personal injury claim depends on numerous factors. Examples include:
The strength of liability
The facts and circumstances of the incident,
The strength of the applicable law and evidence
The venue or locality where a claim must be brought
The likeability and credibility that witnesses would have to a jury
The extent of a plaintiff's injuries
The costs of medical treatment – including past and future impact on the quality of life
The extent of pain and suffering
Whether the plaintiff is temporarily or permanently disabled
The amount of economic damages an e-scooter accident victim might recover is specific to the facts and circumstances of a given case. As such, each individual claim is unique. Predicting the precise dollar amount you and your family could recover from an accident claim is generally not possible at the beginning stages of your case. However, our lawyers are able to counsel and advise our clients on the range of predicted e-scooter accident case values, once all of the crucial evidence has been collected, we understand the extent and long-term effects of the injury or injuries, we have reviewed all medical expenses and records, and have evaluated the applicable, state and federal laws, and the strength of the evidence.
Our E-scooter attorneys fight hard on behalf of each individual client to maximize the monetary value of their claims in accordance with local, state, and federal law.
Legal Deadlines You Should Know
The amount of time you have to file a claim, also known as the "statute of limitations" for personal injury cases and wrongful death cases is, in most states, generally two years from the date of the e-scooter accident. However, this can vary state-to-state. Additionally, there are exceptions in any state that can greatly shorten or even lengthen the deadline.
For example, certain types of accident claims against governmental entities as well as claims against the federal government can have much shorter deadlines. In some cases, a combination of different types of legal claims may exist that involve different time frames, which may be due to multiple defendants and/or even the laws of more than one jurisdiction.
Our experienced e-scooter attorneys can examine the facts and circumstances relevant to your case to determine which statute of limitations (deadlines) apply. We take the required actions to preserve all important legal deadlines on behalf of our clients.
More Time Constraints
In addition to legal time deadlines, there are several other reasons not to delay in seeking legal advice and assistance. Many injured people are surprised to learn that their own insurance policies (or depending on the facts, sometimes the policies of household family members) can contain valuable insurance coverage, such as, for example, Medical Payments coverage ("MedPay"), Personal Injury Protection ("PIP"), or Uninsured/Underinsured Motorist (UM/UIM) coverage.
It is critical to keep in mind that insurance policies typically have timely notification deadlines, which, if allowed to lapse, can result in a denial of coverage.
85% of personal injury claim payouts from insurance companies went to personal injury victims represented by a lawyer
Avoid a Costly Mistake
New Technology = New Problems
Electric scooters (also known as E-scooters and "dockless scooters") are a newer method of transportation made available in a majority of U.S. cities. E-scooter companies such as Lime and Bird have invested millions of dollars in e-scooter "pay-per-use" services as an alternative to walking to and from the office, school, or grocery store. E-scooters are designed to "fill the gap" between using a privately owned car and public transportation when traveling between home and work. E-scooters are a budget-friendly option compared pricier services such as Lyft or Uber.
However, electric scooters can reach speeds of up to 15 miles per hour, making them a danger to pedestrians and riders. Most states have passed laws that ban the use of electric scooters on sidewalks. However, electric scooter operators have to decide whether to ride illegally on sidewalks or put themselves in danger by integrating into the traffic flow. In either situation, someone may get badly injured or killed.
Emergency rooms are witnessing more and more individuals injured from e-scooter accidents — either from being struck by e-scooters or crashing on the e-scooters. Moreover, parking lots and public sidewalks are littered with these vehicles causing potential obstructions to cyclists and wheelchair users. Several cities have instituted bans on e-scooters in an attempt to restore order.
With over 39 years fighting for the rights of accident injury and wrongful death victims, Montlick has the dedication, experience, and resources to manage your case with competence and professionalism to help you recover the monetary compensation you and your family deserve. Our compassionate e-scooter accident attorneys understand the significant hardships that injury victims and their families endure after being involved in electric scooter accidents caused by others' negligence. Our law firm is committed to providing exceptional client service.
Your Questions Answered
E-Scooter injury Legal FAQs
Who is responsible for injuries on e-scooters?
In the event of riders being struck by other negligent motorists on the roadway, traditional motor vehicle rules apply. Injured riders can pursue claims against motorists, including claims for medical expenses, lost wages, pain and suffering, and more.
Read more
If the accident wasn't my fault, do I need a lawyer?
You should never sign anything or talk to representatives from the insurance company until you have obtained advice from an experienced auto accident lawyer who can help you level the playing field.
Read more
Do I still have a case if I clicked "I Agree" on the scooter app?
The large incidence of injuries and deaths from the use of E-scooters has raised public awareness, including an increased amount of claims against the companies. User agreements that Lime and Bird use are resoundingly favorable to the companies, with the intent of shielding themselves from products liability claims that allege the scooters are defective in some way, or that the companies has failed to warn consumers of limitations to the scooters. However, these agreements may not necessarily be enforceable, depending on the location where a given incident occurred. Moreover, users have sustained injuries from numerous issues associated with problems with the devices, such as, by way of example, faulty brakes, or that the company has been unclear to the public of the maximum speed of the scooters when traveling down inclines.
Since dockless scooters are mostly being used in urban areas with significant motor vehicle traffic, many accidents are also being caused by negligent drivers. These types of accidents have raised questions as to whether users should be on the roadway or the sidewalk, or should be treated legally as pedestrians or other motorists or bicyclists. Regardless, if you have injured because a negligent driver while riding a deckles scooter, you can pursue a claim against the negligent driver. Additionally, your own auto insurance (if you have uninsured/underinsured motorist coverage) can provide coverage for your accident as well.
Injury plaintiffs injured in scooter accidents can, under the law, pursue claims for valuable compensation, including compensation for medical expenses, lost wages, Pain and Suffering and more.
Find Out, Speak with Montlick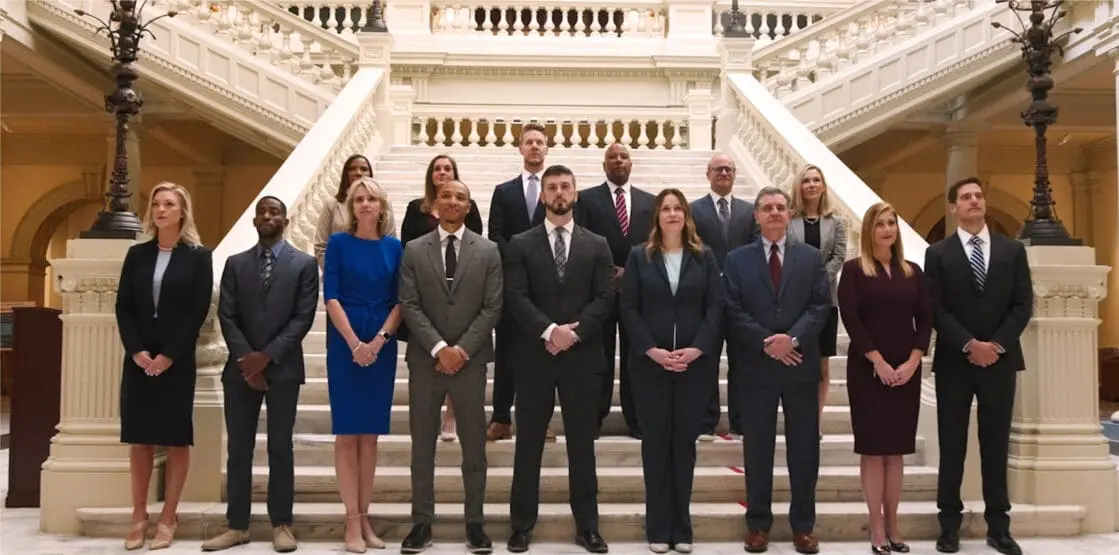 Because we can't stop accidents from happening, we do what we can to help minimize their long-term impact. We put more money in your pocket, where it belongs.