Lawyers Helping Car Crash Injury Victims in Augusta
Paving the Way to Your Recovery
The first few days following a car accident are extremely difficult. You have numerous urgent matters to deal with, and all the while you're in pain from your injuries.
When you come to us after a car wreck, we understand the physical, financial, and emotional stress you're experiencing. That's why our job is to work for you. We take charge of your case, handle all insurance claims, legal matters and more, so you can focus on healing. Don't navigate the aftermath alone. Trust our experienced attorneys to help you through.
A Winning Reputation for 39 Years
Georgians know our name—and with good reason. Montlick has established itself as a fierce and respected personal injury law firm of the highest integrity. For decades our attorneys have fought and won the money our clients need to move forward. Find out how we can help you today.
My family hired David Weinberg to represent my mother. David and Carmen did an amazing job of not only fighting for my mother but keeping us informed through a process we really didn't think we were going to come out on top of. We did get a settlement and the sheer fact that we could in spite of the insurance company doing their best to pull one over on my mother meant everything to us. 10/10 would recommend Montlick & Associates and David Weinberg.
Julie V.
I am a former employee of Montlick and Associates. I was visiting in the Atlanta area when my grandchildren and I were involved in a multiple car accident. It never occurred to me to call another firm and I wasn't wrong. Orlando Marra and his assistant Jennifer kept me informed about what was going on and , hopefully, I won't need them again. If I do, I won't hesitate to call again. Thanks, Orlando.
Susan Carter-Joyce
SEE IF YOU QUALIFY
Do you have a case?
More Money, Less Stress

The Powerhouse Firm that Puts You First®
A Focused Approach
Our law practice is limited to personal injury law. We believe that our lawyers can do the finest job possible by focusing and limiting their practice to one area of the law. We only represent injured people, never insurance companies or corporations.
You Come First
Montlick is a client-driven firm. Since 1984 we have been dedicated to our goal of providing exceptional service to each and every client. We stay in touch with our clients on a regular basis and keep them fully informed of all-important developments.
We Promise to Always:
Act with integrity
Communicate compassionately and frequently
Work in your best interest
Fight for what's right, not what's easy
Car Wreck Lawyers Serving Augusta, Georgia
We Work for You
While you're busy worrying about all of the personal matters that come with a car wreck, insurance corporations are already trying to build their case against your claim. These companies know how to take advantage of your vulnerable state in order to minimize or totally deny you the money you deserve. While insurers may seem caring and cooperative, their loyalty is always to the company's bottom line. Ultimately, they want to collect premiums and pay out as little money as possible for a claim.
Insurance companies do not want you to talk to or retain a personal injury lawyer because their own industry research indicates that they generally pay out considerably more money to injured people who have experienced lawyers on their side.
One study administered by the Insurance Research Council (IRC) proved that:
85% of personal injury claim payouts from insurance companies went to personal injury victims represented by legal counsel.
Injured people who retained legal representation generally received substantially greater monetary recoveries than unrepresented accident claimants.
On average, personal injury victims with attorneys received 300 percent more monetary compensation than individuals who did not retain an attorney.
Augusta Car Crash Injury Lawyers
What is My Augusta Auto Accident Case Worth?
How Montlick Adds Value
On average, personal injury victims with attorneys received 300% more money after an accident than those who did not hire a lawyer.
Get the Money You Deserve
Georgia personal injury law typically allows personal injury victims to recover monetary damages from the individual or company responsible for their injuries when another has been negligent. Negligent parties can include: individuals, companies, public utilities, governmental bodies, public agencies, and other business organizations, either acting alone or in concert with each other.
Our caring and dedicated attorneys pursue all forms of economic damages that our clients are entitled to under the law. The value of a personal injury claim depends on numerous factors, including:
the strength of legal liability
the facts and circumstances of the incident,
the strength of the applicable law and evidence
the venue or locality where a claim must be brought
the likeability and credibility that witnesses would have to a jury
the extent of a client's injuries
the costs of medical treatment- including past and future, impact on the quality of life
the extent of pain and suffering
whether someone is temporarily or permanently disabled
Some examples of the types of economic damages our personal injury lawyers have recovered on behalf of our Georgia clients are compensation for:
Past and future medical bills
Past and future lost wages
Loss of earning capacity
Property damage, including damage to motor vehicles and personal property
Pain and suffering
Loss of enjoyment of life
Punitive damages if the defendant's conduct is malicious or egregiously reckless
Loss of companionship, consortium and guidance
Monetary compensation for emotional distress
The amount of compensatory damages an Augusta accident injury victim might recover in the State of Georgia is specific to the unique facts and circumstances of a given case. Every individual accident claim is unique. Predicting the exact dollar amount you and your family could receive from an accident claim is not possible at the beginning stages of your accident claim. However, our lawyers are able to advise our clients on the range of predicted accident injury case values.
Legal Deadlines You Need to Know
According to O.C.G.A. § 9-3-33, the statute of limitations for personal injury cases in Georgia is generally two years from the date of the accident, but there are exceptions that can greatly shorten or even lengthen the deadline. In some cases, a combination of different types of legal claims may exist that involve different time frames, which may be due to multiple defendants and/or even the laws of more than one jurisdiction.
In Georgia, the statute of limitations or legal time deadline may be extended when a minor is involved. Statutes of limitations also vary from state to state. Our experienced traffic collision attorneys can review the facts and circumstances relevant to your accident injury claim to determine which statute of limitations apply.
In addition to Georgia's legal deadlines, there are several other critical reasons for not delaying in seeking legal advice and assistance. Many injured people are surprised to find out that many times their own accident insurance policies can contain valuable insurance coverages, such as, Uninsured/Underinsured Motorist coverage or Medical Payments Coverage. It is essential to keep in mind that insurance policies usually have time notification deadlines, which, if allowed to lapse, may result in the loss of valuable benefits and compensation.
Car Crashes are On The Rise
Protect Your Rights
Montlick attorneys work for you. We will handle all aspects of your claim and ensure that your legal rights are protected at every turn.
Get Started
In 2020, the Center for Disease Control and Prevention recorded more than 330,000 crashes in Georgia, with 1,588 fatal accidents resulting in the deaths of 1,730 people. Of those not killed, another 125,000 people recorded serious injuries.
In 2021, Georgia Governor's Office of Highway Safety reported 1,797 car accident fatalities, and the trend continued to rise into 2022. Despite being the eighth most-populous state, Georgia ranks fourth for the largest number of fatal accidents, and it shows no sign of slowing its rise to the top.
Augusta is no exception. The Georgia Department of Transportation reported 47,741 crashes in Augusta from 2017-2021 and an overwhelming 143 fatal crashes resulting in 156 fatalities.
With statistics like these, its probable you may one day find yourself in an accident and in need of legal representation. If you do, the lawyers at Montlick would be proud to represent you and fight on your behalf.
Frequently Asked Questions
Augusta, GA Law Firm Answers your Car Accident Questions
Serving you at home and nationwide.
Representing Augusta, GA and nearby cities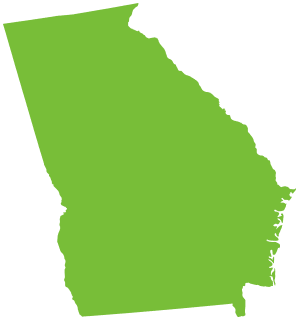 Martinez (30907)
North Augusta, SC (29841, 29842)
Evans (30809)
Hephzibah (30815)
Grovetown (30813)
Belvedere (29841)
Clearwater (29822)
Beech Island, SC (29842)
Graniteville, SC (29829)
Gracewood (30812)
Blythe (30805)
Harlem (30814)
Appling (30802)
Keysville (30816)
Dearing (30808)
Nationwide Car Accident Experience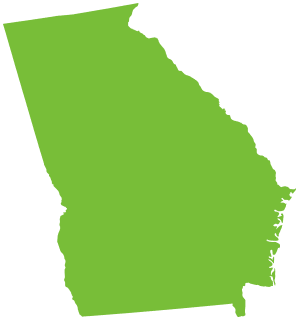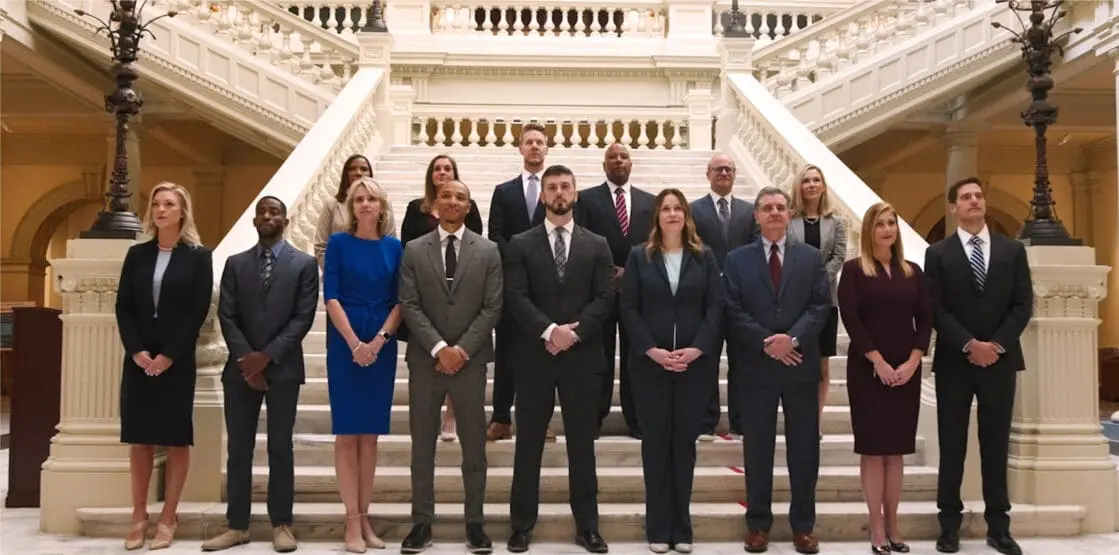 Because we can't stop accidents from happening, we do what we can to help minimize their long-term impact. We put more money in your pocket, where it belongs.