The Motorcycle Accident Injury Lawyers Augusta Can Rely On
Don't Settle for Less. Hire the Firm That Fights™
After the trauma of a motorcycle crash, the last injustice you need is insurance companies trying to lowball the amount of money you deserve. When medical bills and unanswered questions overwhelm you, Montlick goes to battle for you. 
Montlick's attorneys understand with the physical, emotional, and financial consequences of a motorcycle injury. We believe our clients deserve the maximum compensation under the law for their injuries, and we fight hard to get them everything they deserve.
39 Years of Winning
Montlick has tirelessly represented bikers injured or killed in motorcycle crashes for more than [years] years. We know how to demand justice–and WIN.
Thank you to Jeff and Chris for taking care of my dad's case so well, and thank you to Faris for bringing us to Montlick and helping with everything along the way! We really do appreciate you guys so much.
Sam S
Joy and Jennifer made this easy for us after our accident. Both very pleasant and professional. Always there for us when we needed answers and help.
Nancy Hartley
My experience with Montlick&Associates was truly a great one. They represented me and my family very well from start to finish. Mr. Rubin and Mr. Bish were exceptional and very good at keeping me informed and helpful during my time as their client. I would recommend to anyone that needs an a attorney, look no further because Montlick&Associates is and will be the first to call.Sincerely,Lawrence
Lawrence Terrel
I want to thank Scott Patterson and his team at Montlick & Associates for helping to get my case resolved.
E P
I would like to thank Mike Bish, MacKenzie Lisa's, and David Rubin for handling and litigate my case. They were very professional and helpful making sure that if I didn't have any issues with my workers comp claim. I will recommend Montlick & Associates to anyone that needs help. They keep communication open and have all the right people in place to answer all my questions and very knowledgeable of what steps to take when injured.
Charles Young
I had a great experience with Jason, Margaret and Esmeralda!! The entire team was helpful and they kept me updated each step of the way.
Stephanie
Mr.joe Ross is the right person to call on when you have anything dealing with accidents. Thank you Joe Ross to help me with you are the right person to talk with when it comes to to any cases thanks again
Demarcus Cousin
I am very pleased with my experience with Montlick. Communication was quick and easy. Amber was very responsive and always so helpful.
Dreama McMillian
My assigned attorney and paralegal were very responsive throughout the procedure to include helpful tips.
Nashon McPherson
I've had a great experience with Ms Root she helped me out alot and got me what I deserved for my accident and I Thank her so much
Quantisha Sanders
I'm glad I went with Montlick & associates. Thanks for the help and dedication. I finally got compensated for an auto wreck, and it was needed.
Dana E Brigham
I had an amazing experience with Montlick & Associates. I had my first car accident and never had to go through anything like this before. Cate and Amy were extremely helpful, reassuring, and answered any questions I had in a timely manner whether it be email or a phone call. Great communication and very friendly, satisfied with my settlement as well. If I ever have another accident I would love to get Cate and Amy again! Thank you.
Hannah Abuata
Lamar Bridges worked with Nathan Kratzert and he really cared about me as a person. His patience and time is a win win for anyone need their help.
Corles Berry
Very knowledgeable, very helpful. Kept me updated on everything. I would and will definitely refer Montlick & Associates to anyone who needs a wonderful law firm. Thank you for all you and your staff has done for me!!!!
Phoebe Lynn Quinn
SEE IF YOU QUALIFY
Do you have a case?
More Money, Less Stress

We Know What It Takes to Win®
Get the Money You Deserve
When you turn to Montlick, we fight to pursue an outcome that eases your financial hardship. We've been providing Augusta bikers with top-rated legal services for 39 years. Ask us how we can fight for you.
You Need a Lawyer You Can Trust
We treat you with the respect you deserve. We handle your case as if it were our own, and always keep you informed and involved, returning phone calls and emails promptly and answering any questions you have.
We Promise to Always:
Fight for what's right, not what's easy
Communicate compassionately and frequently
Work in your best interest
Act with integrity
Augusta's Motorcycle Crash Attorneys
Our Dedication Shows in Our Results, A Billion Times Over. 
We have recovered billions of dollars for our injured clients. During life's most difficult moments, Montlick fights for your future.
Along with emotional and financial complications that come with motorcycle wrecks, these crashes can result in severe injuries and even death. If you or a loved one have been injured in a motorcycle accident due to someone else's negligence, you may be able to seek compensation from the person or party responsible for your injuries. At Montlick, our Augusta motorcycle accident attorneys examine your case, advise you on the necessary steps to protect your rights, and handle the complicated legal and insurance matters so you don't have to.
Understanding Motorcycle Accident Claims in Augusta, Georgia
Ready to fight for you.
If you have been in any accident that involved negligence, contact an attorney at Montlick for a free consultation as to what options you may have to get the money you deserve.
Contact Montlick
Our firm has handled thousands of motorcycle and automobile accident claims involving negligence. Compensation for injured motorcycle accident victims can include:
Current and future medical expenses
Lost wages and future lost wages
Pain and suffering
Mental anguish
Depending on the at-fault party's conduct, punitive damages meant to deter others from such future behavior.
Any monetary recovery will depend on the extent of your injury, the strength of your case, the relevant law that applies to your situation, the location of your accident and other factors. If you have been in any accident that you believe involved negligence, contact an attorney at Montlick for a free consultation as to what options you may have to pursue compensation.
Driver Negligence
If another driver caused your accident, your attorneys will need to prove that the another party or parties failed to exercise reasonable care in the operation of his/her vehicle or, in other words, was negligent. Further, the injured person must establish that the lack of care was the cause of the injury. Proving negligence is not always easy – accident scenes can be cleared, witnesses may leave and the injured person may not yet realize how the crash occurred. That is why it is important to take action and call a Montlick attorney as soon as possible. Our motorcycle accident attorneys work quickly on behalf of our clients to investigate what happened in their accident, to preserve evidence, and to meet the legal time deadlines that are part of every personal injury case.
Product Liability
In some instances, a defect in your motorcycle or the other party's vehicle can be the cause of your accident. It is possible that a part did not work as it was supposed to or just did not work at all and the result was a motor vehicle crash. It is not unusual for multiple vehicles to be involved with several people injured. In these cases, you may be able to file a claim against the maker of the motorcycle or car, or the manufacturer of the defective part. Once again, early and complete investigation and preservation of the vehicles can be critical to proving what caused the accident. That's where we come in.
Comparative Negligence in Georgia Law
Georgia is a modified comparative fault state, meaning that you can seek coverage for your accident-related losses so long as you were less than 50 percent at fault for the crash. If you were partially at fault for your accident, your monetary recovery may be reduced by your percentage of fault. In other situations, an insurance company may allege that you are at fault for your accident when in fact you were not.
Our attorneys at Montlick routinely obtain and preserve evidence, interview witnesses in cases where liability is in dispute, track down accident reports, and recover other documentation in an effort to prove fault of other drivers or companies who caused injuries to our clients. Doing so helps us maximize the value of our clients' cases within the bounds of the law and based on the circumstances of what happened.
Frequently Asked Questions
Augusta, GA Law Firm Answers your Motorcycle Injury Questions
Serving you at home and nationwide.
Serving Augusta, GA and Beyond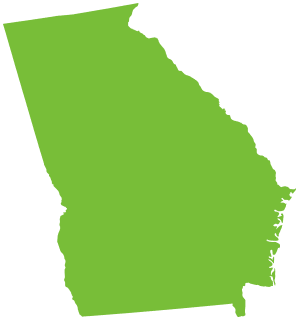 Martinez (30907)
North Augusta, SC (29841, 29842)
Evans (30809)
Hephzibah (30815)
Grovetown (30813)
Belvedere (29841)
Clearwater (29822)
Beech Island, SC (29842)
Graniteville, SC (29829)
Gracewood (30812)
Blythe (30805)
Harlem (30814)
Appling (30802)
Keysville (30816)
Dearing (30808)
Nationwide Motorcycle Injury Experience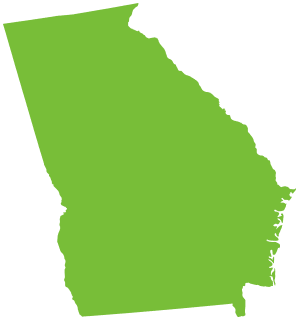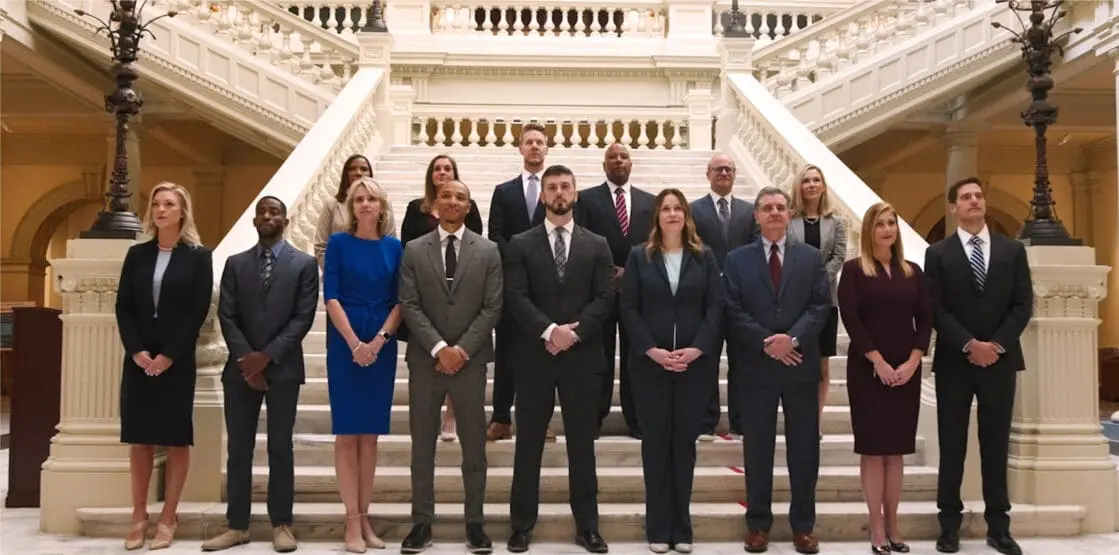 Because we can't stop accidents from happening, we do what we can to help minimize their long-term impact. We put more money in your pocket, where it belongs.