Accident & Injury Lawyers for Augusta, GA
Don't make a costly mistake--call Montlick first.
No one anticipates being injured in an accident, but when it does happen, it can seriously impact your life.
We know how overwhelming and uncertain it can feel after an injury. That's why we take on the insurance company and legal matters for you—ensuring your rights are protected and putting the maximum money in your pocket—so you can focus on your recovery.
Our firm is a household name for a reason: we're fierce fighters who operate with the utmost integrity, always. Our client-driven approach means we treat every client with the compassion and care that we would treat our own family. We've helped your Augusta friends and neighbors. Let us help you, too.
SEE IF YOU QUALIFY
Do you have a case?

SEE IF YOU QUALIFY
Do you have a case?

Billions Won, Countless Lives Restored™
Decades of success
Montlick has tirelessly represented people injured or killed by acts of negligent or intentional conduct for more than [years] years. We know how to demand justice–and WIN.
Personalized service
Unlike most big firms, we don't have a one-size-fits-all approach to personal injury. We give each client and case the individualized attention they deserve. Your circumstances are unique, and we treat them that way.
Our Augusta Injury Attorneys Are:
Professional
Experienced
Compassionate
Reliable
Types of Personal Injury Cases
Personal injury claims can arise from any sort of accident involving negligence. At Montlick we handle ALL types of cases involving negligence. That means if you were injured and it wasn't your fault, you should contact us for help. Some of the most common cases we handle are:
Car accidents: If you have been injured by a reckless or negligent driver, you may be entitled to compensation for your accident-related losses. Our car accident lawyers will evaluate the facts surrounding your crash and advise you on your legal rights and options.
Truck accidents: When a truck collides with a passenger motor vehicle, the results can be catastrophic. Our commercial truck crash lawyers have the knowledge of complex federal and state trucking laws and regulatory systems to maximize the value of our clients' cases.
Slip and falls: If you have been injured on the property of another person or company due to a dangerous condition, you might be able to pursue compensation from the negligent property owner. Common sites of slip and falls include retail stores, apartment complexes, sidewalks, private residences, restaurants, grocery stores, hotels, and more.
Medical malpractice: We rely on medical professionals to help us in our time of need, but not all doctors and staff meet the expectations of their trade. If a medical professional causes you injury due to reckless or negligent care, you could have a medical malpractice claim. Contact our attorneys who can review situation and determine your legal rights as well as what steps are necessary to protect those rights.
Workplace injuries: Hundreds of thousands of workers are injured on the job each year. Injured employees may be able to seek coverage through the workers' compensation system. Our dedicated workers' comp attorneys will take charge of your claim to ensure that you are getting all the benefits you're entitled to.
Sometimes, injured workers can pursue a personal injury action against a negligent third party responsible for their injury while also receiving workers' compensation benefits, greatly increasing the amount of money in their pocket.
Damages in a Personal Injury Case
When a person brings a claim against the party that caused their injury, the remedy awarded to make the injured party "whole" (usually in the form of financial compensation, or a lump sum of money) is referred to as "damages." Injured accident victims can normally seek compensation for damages such as medical expenses, lost wages, pain and suffering, and more.
In certain limited circumstances, a plaintiff will be awarded punitive damages to punish the person or entity that caused his or her injuries. Punitive damages are usually considerably more money used to deter future misconduct. Punitive damages are usually awarded in situations involving gross negligence or other egregious conduct.
If you have been injured in ANY type of accident that may have involved negligence, you should consult with our Augusta, Georgia Montlick personal injury lawyer as soon as possible. The amount of time you legally have to pursue a claim is limited, and can vary depending on your specific circumstances.
We Win More than Settlements.
We win the peace-of-mind you need to get your life back.
At Montlick, we believe comprehensive legal representation is a right, not a privilege. That's why we provide our services on a contingency fee basis. You only pay when we win.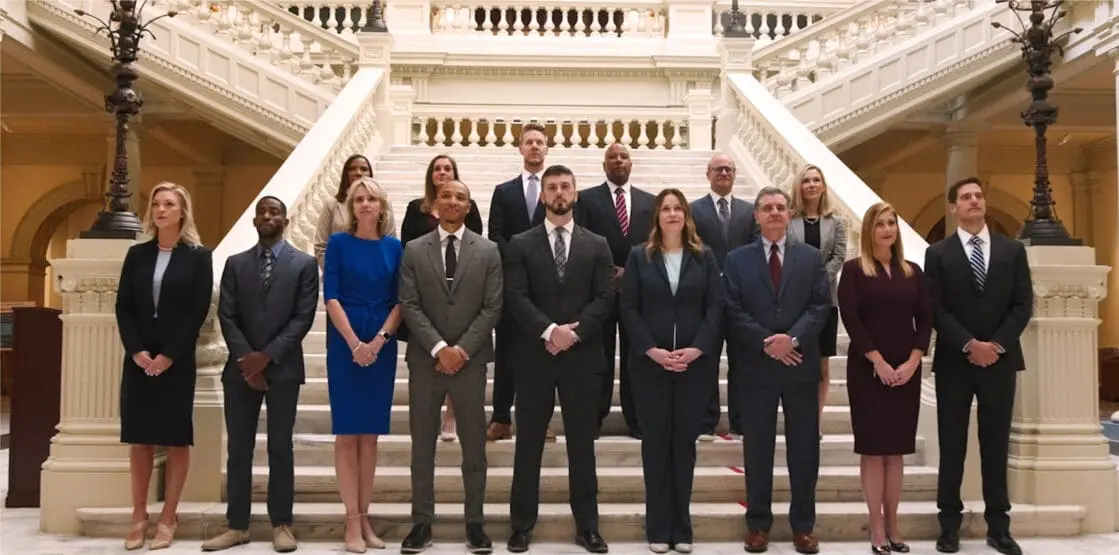 Because we can't stop accidents from happening, we do what we can to help minimize their long-term impact. We put more money in your pocket, where it belongs.