Macon Personal Injury Lawyers
Helping Injured People for Over 39 Years
No one expects to be in a car accident, or otherwise injured by the negligent, reckless or intentional acts of another. The shock of the incident itself, plus the pain and overwhelming uncertainty of your next steps can feel like too much to bear alone. In your darkest moments, when you're hurt, stressed, and unsure where to turn, Montlick is here for you.
We have decades of experience handling all types of personal injury claims and cases, and we know what it takes to win® for you, your family, and your future.
SEE IF YOU QUALIFY
Do you have a case?

SEE IF YOU QUALIFY
Do you have a case?

Macon Accident & Injury Lawyers
A Name You Know. A Reputation You Trust.
Georgians know our name—and for good reason. We have over 39 years of success fighting for Macon and winning the money your neighbors need and deserve. We've got the resources of a big law business with the personalized service you'd expect from a small firm. That means we have what it takes to win your case, but we'll never treat you as just a case number. When you choose Montlick, you choose integrity, compassion and a winning ally.
We handle all types of personal injury claims and cases. Contact us today to find out how we can help you.
No matter where you are located our attorneys are just a phone call away, and we will even come to you.
Contact Montlick
Many car crash injuries and death are caused by drivers who fail to take reasonable care to obey traffic laws, pay attention to the road or abstain from consuming alcohol before driving. When drivers fail to keep Macon roadways safe, our motor vehicle accident injury lawyers are committed to holding those negligent drivers accountable for the injuries they cause.
Trucking companies have enormous financial resources, a wealth of experts and an experienced team of trucking lawyers, all fighting to pay you the least amount possible after your collision with a commercial truck.
It's unfair for an injured person to go up against trucking corporations with massive resources on their own. That's why our experienced
commercial truck injury lawyers
are here—to level the playing field and get you the money you deserve.
The unfortunate truth is that many fatal accidents are preventable. If your loved one was killed in an auto accident, or another act of intentional or reckless negligence, you may be able to pursue a wrongful death claim. While of course nothing can truly compensate you for the loss of your loved one, a wrongful death settlement can help to ease the financial burden of your loss and hold the responsible parties accountable for the pain they've inflicted.
Sometimes businesses have lax maintenance or insufficient employees to ensure that the premises are kept safe, resulting in a preventable injury to you or someone you love. Whether you slipped and fell, or were a victim of a violent crime because of the premises' negligent security, you could be entitled to financial compensation. If you are injured on a residential, commercial or public property, our Macon slip and fall attorneys are ready to examine your situation for free and advise you of your legal options.
The workers' comp system is a complicated minefield where insurance carriers frequently deny legitimate claims, stall paying income replacement benefits, and even deny approval of essential medical care and attempt to settle claims for pennies on the dollar. Our experienced Macon workers' compensation attorneys understand the tactics used by insurance companies to avoid paying the full value of your claim, and we work tirelessly to make sure your rights are protected and you get the benefits you're entitled to under the law.
Many insurance companies exhibit "biker bias" when they try to shift the blame for a Macon motorcycle accident onto the rider. The reality is that many motorcyclists on Macon roads are injured by inattentive drivers of motor vehicles. The injuries suffered in a Macon motorcycle crash can be devastating and have a permanent impact on your mobility, verbal ability, cognitive skills and other basic functions. Our Macon motorcycle accident lawyers tirelessly fight for the money that victims of serious injuries will need to rebuild their lives.
Dog bite incidents can cause major injuries and trauma. Approximately 1000 people are sent to the ER every day due to dog bites, and these injuries can cause lasting damage and disfigurement. Our dog bite attorneys are committed to diligently seeking the compensation that our clients need for their medical care, pain and suffering and more.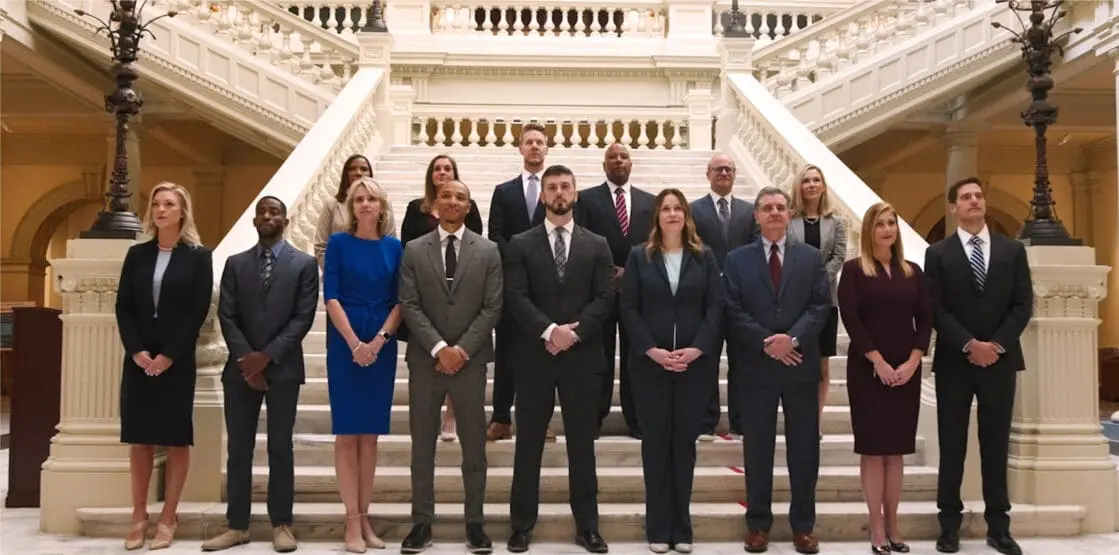 Because we can't stop accidents from happening, we do what we can to help minimize their long-term impact. We put more money in your pocket, where it belongs.
We Win More than Settlements.
We win the peace-of-mind you need to get your life back.
At Montlick, we believe comprehensive legal representation is a right, not a privilege. That's why we provide our services on a contingency fee basis. You only pay when we win.