Uber & Lyft Accident Injury Lawyers Serving Atlanta 
Montlick Is the Answer to Your Rideshare Accident
Rideshare accidents can be traumatic and costly. When medical bills and unanswered questions overwhelm you, Montlick is the tough advocate and compassionate support you need to move forward. 
After an Uber accident, a confusing battle to get the compensation you deserve only adds to your stress. Fortunately, you don't have to fight alone.
Our Atlanta personal injury firm draws on our decades of experience successfully fighting for accident victims and getting them the money they deserve. We hold negligent drivers accountable for the harm they inflict while pursuing the fullest financial recovery for our clients.
Montlick Reviews
Joy and Jennifer made this easy for us after our accident. Both very pleasant and professional. Always there for us when we needed answers and help.
Nancy Hartley
I got in a very bad life changing accident.. but thanks to the most high !!! I was able to walk away with no life threatening injuries.. didn't know who to call and I seen a billboard with MONTLICK on it .I gave them a call and I was introduced to SCOTT PATTERSON .. He made the process so easy and he didn't stop until he got me the highest amount for my accident. I really appreciate MONTLICK for hiring SCOTT .. thanks
Lun White
When I was involved in a Automobile accident, my wife said you have to called Montlick & Associates. That was the best called I have ever made. Attorney Jason took my case and he did an exceptional Job from start to finish. He kept me informed throughout the process. Thanks Montlick & Associates for providing excellent service.
GB (GB)
This is an amazing company! I couldn't have chose a better attorney for this car accident.Thankyou Kaylee Wiley & Nives Juric ❤️
Savannah Perkins
This is my second time using Montlick & Associates. I was referred to them by my brother who had previously used them for an accident he was involved in. After hiring them for my first accident case I was very impressed. They made sure I understood the whole process and was willing to answer any questions I had. My first accident case settled for 50k and my second case was for 80k. My attorney was Aaron Monick. He's truly one of the best attorneys in the business. Needless to say, I was very happy with both outcomes. If u need an accident attorney, do yourself a huge favor and contact Montlick & Associates, I guarantee u that you won't regret it. Their customer service and professionalism and A1!
Charles Bramlett
I came to Montlick because of a minor accident I had on slingshot. Nothing is too big or too small for this law firm. I must say. It has been a pleasure working with Sarah and her asst Christopher. They were very professorial. And got right on the case. They always kept me informed every step of the way. Very satisfied customer! Thx again! 😊
angela Jones
Montlick & Associates is the best Law Firm. My experience with this Firm is so amazing!Expertise in an automobile accident. They handle my case with such professionalism. I would recommend them to anybody that is involved in a car accident. Thank you Montlick & Associates for being there for me. Thank you.
w sutherland
Mr.joe Ross is the right person to call on when you have anything dealing with accidents. Thank you Joe Ross to help me with you are the right person to talk with when it comes to to any cases thanks again
Demarcus Cousin
I am so happy with the results that Jason got for my case. All other practices wouldn't take my case but not Jason. He knew I had a bad fall and injury. He and Esmerelda worked so hard and informed me of every detail immediately. I highly recommend their services. If I ever need an accident attorney, I will not hesitate to call Jason. Thank you and I hope you enjoyed the goodies I baked for you. I will forever be grateful for the settlement you got for me.
mary mullins
My experience with Montlick and having Ms. Sara Root alongside her team member went above the call of duty to assist me and daughter after our accident a few months. I'm very grateful to have them on my side the whole step of the way.Thanks again Ms. Sara Root, Chris Gladys and the rest of Montlick & Associates.
bernell carey
I've had a great experience with Ms Root she helped me out alot and got me what I deserved for my accident and I Thank her so much
Quantisha Sanders
My grandson was in a bad accident on August 5 and MONTLICK & Associates was the lawyer ever for him we would like the good work they've done
Margie Marable
Jason and Kalena took great care of me! This was my second experience with Jason and his team and I truly feel seen and heard every time. This time around, the accident was extremely rough. My life was in shambles and I am still baffled at how reassuring everyone was consistently. I trust his expertise wholeheartedly. I am always satisfied with his communication and overall results. I hope I don't have to deal with an accident ever again but if I had to deal, I know where I am headed. I appreciate you all!!
Ajahnae
I had an amazing experience with Montlick & Associates. I had my first car accident and never had to go through anything like this before. Cate and Amy were extremely helpful, reassuring, and answered any questions I had in a timely manner whether it be email or a phone call. Great communication and very friendly, satisfied with my settlement as well. If I ever have another accident I would love to get Cate and Amy again! Thank you.
Hannah Abuata
SEE IF YOU QUALIFY
Do you have a case?

Rideshare Accidents are Complex. Montlick Can Help. 
Our Focus is You
Every case we take on, we take personally. Our promise to our clients is to pursue the full value of your claim, so you can return to your life with justice for your injury.
Our Experience Pays®
Montlick has recovered billions of dollars for our clients. We believe in taking every step necessary to ensure that our clients and their families get the financial compensation that their cases deserve.
Who Could You Potentially Recover Compensation From? 
The rideshare company's insurance
The rideshare driver's personal insurance
Insurance held by other motorists involved in the crash
Your personal insurance coverage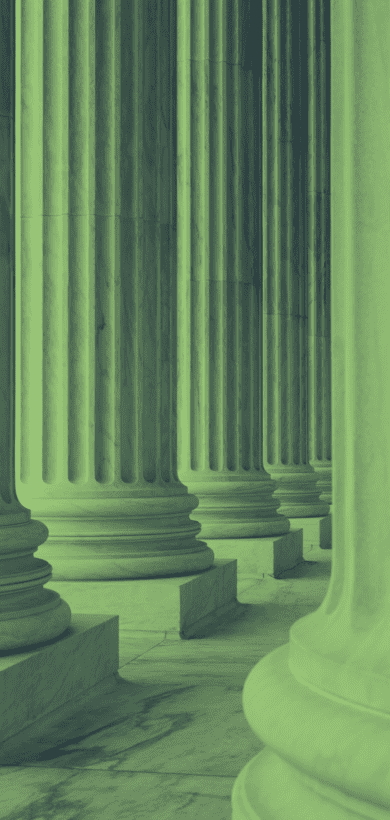 Related Pages
Atlanta Uber Crash Injury Attorneys
We Know How to Get Rideshare Accident Victims Paid. 
The present Uber and Lyft accident rules in Atlanta do not guarantee that the rideshare provider is responsible for injuries or damage caused in or by their drivers.
After your accident, you might find it challenging to hold the company accountable without the help of a skilled attorney. Our Atlanta law firm knows how to recover compensation for drivers as well as passengers, pedestrians and others hurt in motor vehicle accidents involving service apps like Uber, Lyft, Instacart and more.
When you contact us today, we work to secure a settlement that betters your tomorrow.
Uber & Lyft Wreck Injury Lawyers
Uber and Lyft Accident Claims in Atlanta
The Answer to Your Uber Accident
Whether you were a driver, passenger, pedestrian or another vehicle in an rideshare-related accident, our attorneys are just a phone call away. 
Get Your Free Consultation
Because multiple parties can be involved in these accidents, including but not limited to the rideshare driver, the rideshare company, and the passenger(s), when accidents or assaults happen in these circumstances, the way forward for those hurt is not always clear. That is why it is important to speak with an experienced auto accident attorney to understand the steps to take to maximize your financial recovery. Montlick Injury Attorneys is here to help. We represent plaintiffs in the following accidents and incidents:
Accidents Caused By Other Drivers

Assault and Battery Claims

Police Chase Accidents

Rear-end Collisions

Reckless Driving

Red Light Runner Accidents

Rollover Accidents

Sexual Assaults

Speeding

Truck Accidents

Wrongful Death and more
Pedestrian Struck By Uber Driver Cases in Atlanta
Even those who have been injured by a rideshare driver who were not customers at the time of the incident could still have a claim. If you or a family member have been injured or if you tragically lost a loved one in a pedestrian traffic accident caused by a negligent rideshare driver, you may be able to recover substantial economic compensation. Our national plaintiff's law firm represents injury victims and families who lost loved ones in the following circumstances:
Bicycle/Cycling Accidents Caused by Rideshare Drivers
Hit By an Uber Driver While Walking or Running
Wrongful Death
Legal Help for Atlanta Uber Crash Victims
Did you or a family member sustain injuries or suffer the loss of a loved one in an Uber, Lyft or other rideshare app-related accident? Protect your legal rights by calling Montlick for your free consultation.
Call Now
The Legal Issues Surrounding Uber, Lyft, and Other Ridesharing Services
In one reported wrongful death case, an Uber driver struck several pedestrians, tragically killing a child. Ultimately, Uber refused to accept responsibility and pay out compensation to the victim's family. Uber refused to pay the claim because they said they were not responsible for the fatal accident citing the Uber driver was not currently transporting a passenger when the crash occurred. However, the Uber driver was using the Uber driver's app and was waiting to be called out to a new Uber customer. The victim's family filed a wrongful death lawsuit against Uber after finding out that Uber acted negligently by ignoring the driver's prior reckless driving conviction.
This exact Uber wrongful death case demonstrates the complex legal issues regarding Uber's liability and rideshare insurance coverage issues.
In another case, an accident victim was in current litigation against a rideshare company when the rideshare changed its app's terms of service during the trial. The plaintiff accepted the terms, as other users did the same. However, the new terms of use agreement forced the passengers to unknowingly agree to give up their rights to file accident lawsuits against that rideshare company. That rideshare company then tried to dismiss the plaintiff's case to avoid paying out compensation.
Frequently Asked Questions
All the Answers You Need
Representing Uber Accident Victims Nationally
Serving Atlanta and Beyond: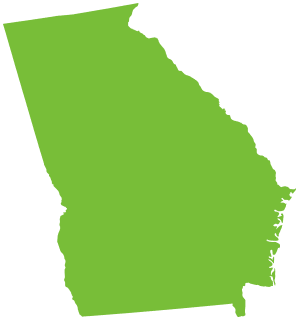 Decatur (30030, 30032, 30033)
East Point (30344, 30364)
College Park (30337, 30349)
Hapeville (30354)
Forest Park (30297, 30298)
Riverdale (30274, 30296)
Avondale Estates (30002)
North Decatur (30030)
Druid Hills (30307)
Conley (30288)
Panthersville (30034)
Gresham Park (30316)
Candler-McAfee (30032)
Belvedere Park (30032)
Lake City (30260)
National Rideshare Injury Lawyers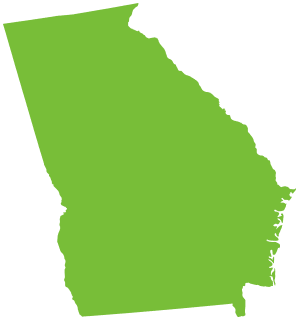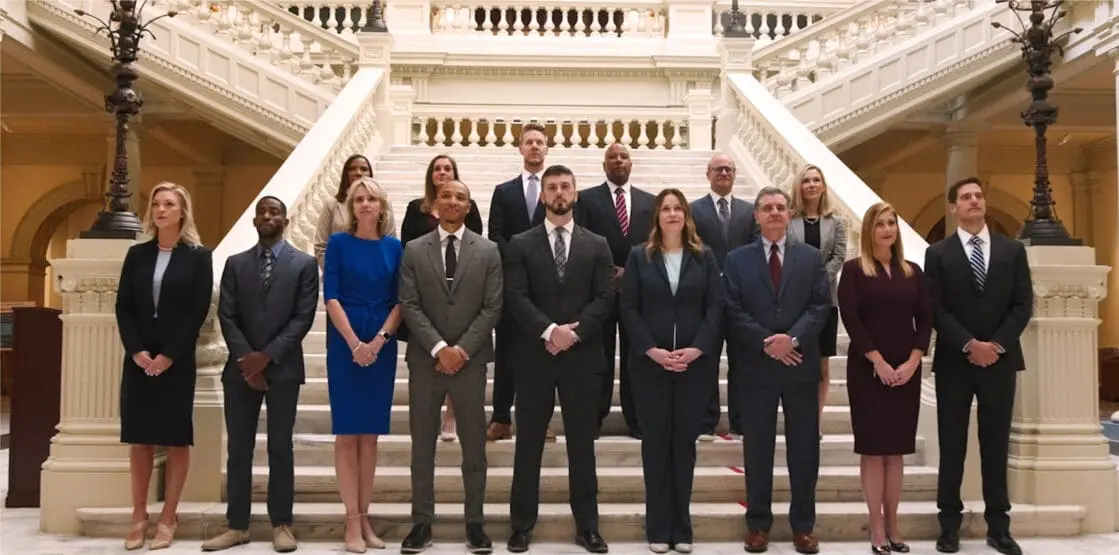 Because we can't stop accidents from happening, we do what we can to help minimize their long-term impact. We put more money in your pocket, where it belongs.