Motorcycle Crash Injury Lawyers in Atlanta 
Aggressive Legal Representation for Injured Motorcyclists
When medical bills and unanswered questions threaten to overwhelm you, Montlick battles for your best interest.
Our attorneys have seen first-hand the physical, emotional, and financial consequences of a motorcycle accident injury. We believe our clients deserve the maximum compensation under the law for their injuries, and we fight hard to get our clients everything they deserve.
A Trusted Reputation
Our Atlanta motorcycle accident attorneys are dedicated to fighting for our clients' rights, and we have a 39 year track record of success. That success is underpinned by decades of experience, care for our community, and our client-first mentality. When you choose Montlick, you'll know you're working with a law firm like no other.
We understand the devastating nature of a motorcycle accident, as well as the challenges injured bikers can face. We know what it takes to fight for your rights–and WIN.
Montlick is All About Business .They Take Care Of Their Clients W Live And Dignity..They constantly Check on you Ask About Your Family daily life etc Like they Really know you as an individual. I just love them and I will refer them to anyone. If you're a serious about your case and if you really want some professional help, choose Montlick.Mike fought for me and my Grand daughter... My only regret was I had a second case going on and I really wish it told him about it. Now I'm suffering. They are not nothing like my lip. They don't call you. They don't show no type of love. I'm telling you guys right now go with my looking associate where love is always number one... I love you guys and thank you what you did for me and my family...Love you....Suzon w Bailey
Suzon Bailey
My attorney did his job. He helped me and listened to me. He was a blessing to have as my attorney.
Becca Singley
When it comes to personal injuries being handled with upmost quality care, professionalism and determination to resolve all legal woes quickly and successfully. I'll be the first in a very long line of satisfied customers to say that Monica Pearson, (one of Atlanta's great Black female broadcast journalists and the first, former WSB-TV evening anchor at Channel 2 Action News) who I truly admire was right on the money (meaning trustworthy) for informing all victims of negligence to seek legal help from a proven law firm such as Montlick & Associates, who I call the best of the best LEGAL STRONG ARMS in the personal injury business!I'm a client of this wonderful establishment who truly took care of all my needs relating to my unfortunate accident, all due to a distracted driver who paid dearly for his poor driving ability.In saying that, I must recognize two important people at the firm. One is legal assistant Amber Starks (a marvelous paralegal) who kept my spirit up while I dealt with my personal recovery. Amber Starks is fantastic person to know, and second is my attorney, the incredible Nick Vocino. I call him a "legal eagle battling ram" for the underdog against vicious insurance companies. He's terrific! Nick "The Battle Ram" Vocino is "no joke" when it comes to him protecting his clients, he's fabulous! And last but also first is the entire staff at Montlick, who made me feel like one of their family members, just splendid! Alright people, I stated I was recognizing two, but I ended up acknowledging four. Monica Pearson, Amber Starks, Nick Vocino and the staff at Montlick; thank you for all that you have done and still do. All of you have earned my respect and deserve a round of applause from your clients. Ladies & gentlemen, I appreciate you for a job well done. Many blessings I send to you.
Dante' McGill
I had a wonderful experience with Montlick and my lawyer Nick Vocino. He was very efficient and always available if I needed him. I would recommend Montlick and Nick V. to anyone who needs help after an accident!
Tori Bowie
My experience with Montlick&Associates was truly a great one. They represented me and my family very well from start to finish. Ms. Forrester and Ms. Casoriowere exceptional and very good at keeping me informed and helpful during my time as their client. I would recommend to anyone that needs an a attorney, look no further because Montlick&Associates is and will be the first to call.Sincerely,Lawrence
Lawrence Terrel
I cannot say enough good things about Ellen Forrester and Dayna Clark at Montlick. They took an awful incident and walked me through the process of getting the care I needed and knowledge to help pay for expenses and get a reasonable claim to help me and my family. I have recommended them to others and definitely recommend them to those looking for an attorney that listens and treats you like a person.
Bea Moore
Amazing experience with montlick . They were helpful during entire time especially Mr Vocino. I would definitely recommend them to others .
Kashmala Faisal
This was my second time using Montlick, my first time was a workman's comp case, this time it was not and they handled it like a champ. My attorney Scott Patterson was awesome so was Jeff ! They answered all of questions I had and kept in contact throughout the entire process, which lasted 21 months till closure. I am in the construction field, just a everyday average guy and highly recommend this firm for any situation that you may have. Hats off to Scott and Jeff for all the help !!
Clint Freeman
Thank you to Jeff and Chris for taking care of my dad's case so well, and thank you to Faris for bringing us to Montlick and helping with everything along the way! We really do appreciate you guys so much.
Sam S
Joy and Jennifer made this easy for us after our accident. Both very pleasant and professional. Always there for us when we needed answers and help.
Nancy Hartley
I want to thank Scott Patterson and his team at Montlick & Associates for helping to get my case resolved.
E P
I would like to thank Mike Bish, MacKenzie Lisa's, and David Rubin for handling and litigate my case. They were very professional and helpful making sure that if I didn't have any issues with my workers comp claim. I will recommend Montlick & Associates to anyone that needs help. They keep communication open and have all the right people in place to answer all my questions and very knowledgeable of what steps to take when injured.
Charles Young
SEE IF YOU QUALIFY
Do you have a case?

SEE IF YOU QUALIFY
Do you have a case?

Our Experience Pays!®
Our Expertise Is Your Path Forward
Montlick has tirelessly represented motorcyclists injured on the road for more than 39 years. We know how to demand justice–and win.
Your Best Interest Is Our Priority
Every case we take on, we take personally. Our promise to our clients is to pursue the full value of your claim, so you can return to your life with justice for your accident and compensation for your injury.
We Promise to Always:
Communicate promptly and frequently
Work in your best interest
Fight for what's right, not what's easy
Act with integrity
Atlanta Motorcycle Injury Claims Lawyers 
Our Attorneys Know What it Takes to Win®
When a motorcycle ride leaves you injured, the stress and uncertainty of the situation can be overwhelming. On top of physical pain and emotional trauma, your medical bills might be piling up, leaving you unsure of where to turn.
Consulting with a motorcycle accident attorney at Montlick can help you understand your legal options and path forward. Motorcycle accidents are complex. Fortunately, you don't have to fight alone. Our skilled attorneys will examine the facts and circumstances of your accident and advise you on the steps necessary to protect your rights, so you can focus on recovering.
Atlanta Motorcycle Wreck Injury Lawyers
Aggressively Fighting Against Powerful Insurance Companies
Insurance companies are in business to make money, and there are endless stories of companies valuing their profits above an individual's well-being. The routine goal of the adjusters is to delay, minimize, or even deny your claim. Insurance adjusters are trained to use confusing and sometimes unfair tactics to withhold as much money from your payout as possible.
For the average person who does not deal with insurance companies every day, the claims process can be a minefield of possible errors that will result in a lower payout than you deserve. From recorded statements to lowball settlement offers, injured people should not have to take on these massive companies without a knowledgeable and experienced legal advocate.
Our personal injury attorneys have the training and experience to navigate the complicated insurance claims process and get you the maximum compensation you deserve. We work for you, and we have only your best interest in mind. You should focus on your health and healing. We'll do the rest.
Montlick: The Right Call
We've been putting money in the pockets of Atlanta's injured motorcycle riders since 1984. See what we can do for you.
Contact Montlick Now
Our Attorneys' Promise to You
We will treat your case as if it were our own. Our attorneys will treat you and your loved ones with the same care, compassion and dedication that we would if it were our own case.
We will protect you from powerful insurance companies. Insurance companies do not have your best interest at heart. Ultimately, insurers are for-profit entities, always thinking about their bottom line. We will protect you from confusing, unfair tactics so that you can recover the maximum compensation under the law.
We will analyze your case at no cost to you. Unlike other law firms, at Montlick you will talk to an attorney at no charge on your first call.  A free consultation with one of our experienced personal injury lawyers will start your case off on the right foot.
We will give your case the personal attention it deserves. Our attorneys and staff will always keep you updated on major developments in your case. We will return phone calls promptly and answer your questions thoroughly, making sure that you are in-the-know on where your case stands.
We will always treat you with dignity and respect. Our firm was founded on the core principles of integrity, compassion, and unquestionable ethics. For 39 years we have lived those values. We will always treat you with kindness and the dignity and respect you and your family deserve.
Make Your First Call the Right Call. Make it Montlick.
No matter where you are located, our attorneys are just a phone call away, and we will even come to you. Call us 24 hours a day, 7 days a week for your Free Consultation at 1-800-LAW-NEED (1-800-529-6333) or use our Free Case Evaluation Form or 24-hour Live Online Chat.
Motorcycle Accidents Are Rising in Georgia
While motorcycles can be a fun, unique way of getting around Georgia, they also pose greater safety concerns to riders than traditional motor vehicles.
Unfortunately, motorcycle fatalities are rising in Georgia. According to the Georgia Department of Driver Services' most recent data, approximately 4,200 motorcyclists were involved in crashes annually. Atlanta has a higher rate of crashes than other areas, accounting for 42% of all motorcycle accidents in the state.
If you have been involved in a motorcycle accident, you should seek the assistance of an experienced motorcycle crash lawyer who will fight hard to obtain the compensation you deserve.
Frequently Asked Questions
Answering All Your Questions
If the accident wasn't my fault, do I need a lawyer?
You should never sign anything or talk to representatives from the insurance company until you have obtained advice from an experienced auto accident lawyer who can help you level the playing field.
Car accident fault
What if my motorcycle helmet go-pro caught the crash?
A significant component of presenting a strong case can involve determining if the someone caught the crash on video.
Read more
What types of compensation could I get for a motorcycle accident?
Motorcycle accident victims can be eligible for a wide range of damages depending on the extent of their injuries.
Read more
Your National Motorcycle Accident Attorneys
Proudly Serving Atlanta and Beyond: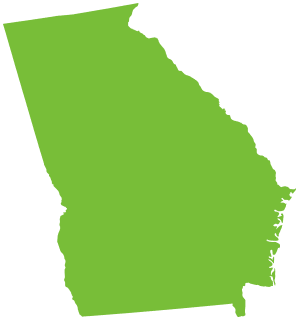 Decatur (30030, 30032, 30033)
East Point (30344, 30364)
College Park (30337, 30349)
Hapeville (30354)
Forest Park (30297, 30298)
Riverdale (30274, 30296)
Avondale Estates (30002)
North Decatur (30030)
Druid Hills (30307)
Conley (30288)
Panthersville (30034)
Gresham Park (30316)
Candler-McAfee (30032)
Belvedere Park (30032)
Lake City (30260)
National Motorcycle Accident Attorney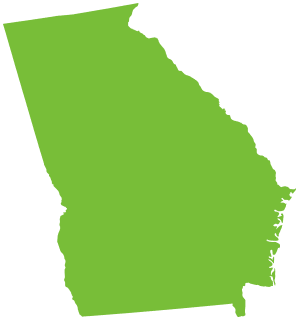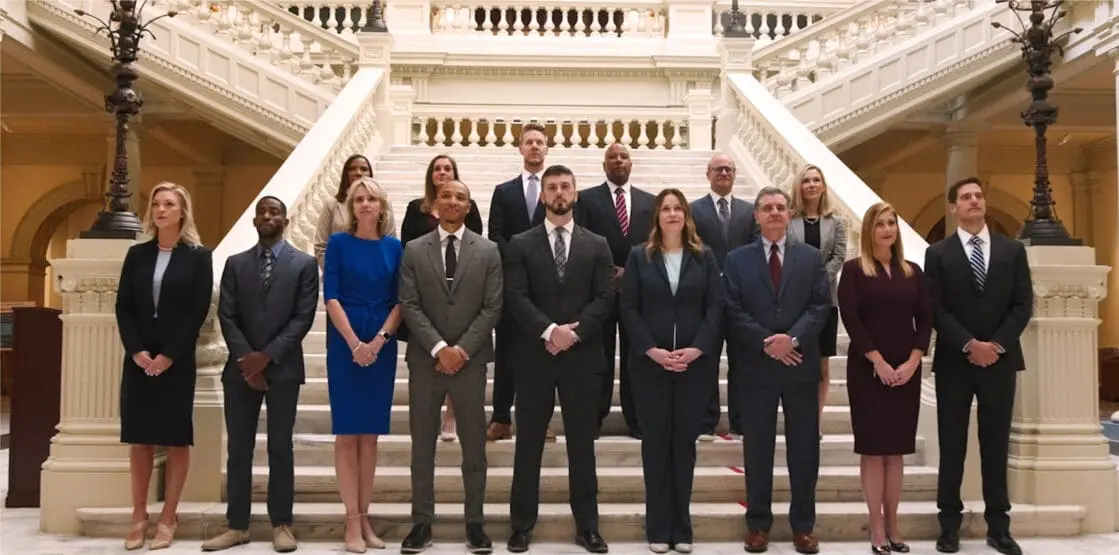 Because we can't stop accidents from happening, we do what we can to help minimize their long-term impact. We put more money in your pocket, where it belongs.