18-Wheeler Atlanta Truck Accident Lawyers You Can Trust
The Truck Accident Representation You Need, the Money You Deserve
That anxious, claustrophobic feeling you get when you see a big rig in your rearview mirror is justified. Truck accidents happen in milliseconds, bringing emotional and physical scars that can last a lifetime. 
From I-285 to I-20, I-85 to Georgia 400, Atlanta roads and highways are filled with big rigs and other commercial trucks every moment of every day. While most truck drivers operate their trucks safely, the sheer size and speed of 18-wheelers means that danger remains present. When medical bills and unanswered questions start mounting after a truck accident, turn to Montlick—the law firm with a billion dollar track record.
Trucking Companies Work Fast. So Do We.
The trucking companies and their insurance partners work fast to build their defense after an accident. You should have the same advantage. The moment we begin working with a new client, our legal team immediately starts the investigation process, gathering and preserving crucial evidence to keep your case as strong as possible from the outset. We know the unfair tactics companies and their lawyers will use to avoid paying you. At Montlick, our goal is to put the most money possible in your pocket, where it belongs. Contact us today.
Atlanta Truck Accident Client Reviews on Google
Montlick & Associates is the best Law Firm. My experience with this Firm is so amazing!Expertise in an automobile accident. They handle my case with such professionalism. I would recommend them to anybody that is involved in a car accident. Thank you Montlick & Associates for being there for me. Thank you.
w sutherland
I'm glad I went with Montlick & associates. Thanks for the help and dedication. I finally got compensated for an auto wreck, and it was needed.
Dana E Brigham
SEE IF YOU QUALIFY
Do you have a case?

Make Your First Call the Right Call.™ Make it Montlick.
39 Years of Experience and Counting  
We take on insurance companies and work hard to get the money your case deserves for your medical treatments, lost earnings, pain and suffering, auto repairs and more. That's the kind of legal service we have provided for over 39 years.
The Representation You Deserve
Following a serious injury, individuals and families have a lot at stake. That's why every case we take on, we take personally. We promise to fight tirelessly for the full value of our clients' claims.
When you choose us, you choose:
Free consultations
Transparent communication
Fierce representation
A path forward
Trusted Atlanta Truck Accident Lawyers
Truck Accident Stakes Are Too High Not To Choose Montlick
The economic burden of a tractor-trailer truck crash and accompanying medical expenses adds tremendous amounts of stress to accident victims. Insurance companies understand how the stress affects claimants, and they regularly try to take advantage of the claimant's state of mind. Insurance claims adjusters' top goal is to pay out as little as possible or avoid paying anything on a claim. According to an Insurance Research Council (IRC) study:
85% of personal injury victims who received a payout were represented by legal counsel.
On average, injury victim claimants who retained attorneys received 300% more financial compensation than those who did not retain legal representation. In our experience, when it comes to serious trucking accidents, the numbers are usually significantly greater.
Preserving Evidence Is Critical 
Have you or a loved one been injured, or did you lose a family member in a truck accident in Atlanta, Georgia? If so, it is essential to preserve crucial accident evidence immediately before it disappears or is altered. Our experienced Atlanta truck accident lawyers will evaluate your case for free, and conduct a thorough investigation of all client cases that includes appropriate evidence preservation actions.
The difference between winning and losing is proving causation. This means that a plaintiff has to prove that the other party was responsible for causing your injuries. Your claim will need certain evidence to prove causation, which can include eyewitness testimony, photographs, videos or other physical evidence from the scene of the accident and more. Your case could also require medical records showing your injury or damages were caused by the accident. A Montlick attorney can take charge of these complicated aspects of your case while you focus on healing.
Why You Need an Atlanta Truck Accident Lawyer
Tractor-trailer truck accident victims and their loved ones are at a disadvantage after being involved in collisions caused by these commercial vehicles. The first few days after an 18-wheeler accident can be overwhelming, emotionally trying, and physically painful. Trucking companies and their insurers know how to capitalize on victims' trust and their lack of knowledge and experience of the accident claims process. The trucking companies and their insurance partners work fast to build their defense after an accident. You should have the same advantage.
Delay can be costly
Preserving evidence in a trucking accident is critical. Unfortunately, a collision between a tractor-trailer which could weigh as much as 80,000 pounds can cause catastrophic injuries to the occupant of a smaller vehicle. The trucking companies can have massive financial exposure if their driver is at fault, and these companies will go to great lengths to try to minimize the claim. Often, they will dispatch a team to the scene of an accident to begin collecting evidence.
The sooner you hire an attorney to protect your rights the better. Your attorney will fight to preserve evidence favorable to you. This includes evidence such as the truck's "black box" which, similar to an airplane's black box, records certain information about the truck's speed, use of brakes, and other details about the trucker's actions that could be critical to your case.
Additionally, there are legal time frames that must be complied with to avoid losing valuable rights. Insurance policies can also contain notification requirements and time deadlines.
The goal of trucking insurance companies, as for-profit corporations, is to increase revenues and grow profitability by collecting monthly premiums while their accident claims adjusters work hard to delay, deny and minimize the amounts paid in claims. The sooner you get an experienced truck accident attorney involved in helping you with your case, the greater your chance of success.
Do Not Talk Directly to Insurance Companies Without Consulting a Lawyer
We're ready to fight for you.
The experienced Atlanta trucking accident attorneys will explore every possible avenue for your case. Contact us today, 24/7 nationwide for your no-obligation free consultation.
Contact Montlick Now
Some trucking accident victims who directly communicate with insurance carriers unwittingly jeopardize the monetary value of their claims. Trucking accident insurance companies do not want you to communicate with or retain an experienced personal injury attorney, as their own insurance industry research proves that they statistically pay out significantly larger monetary compensation to accident claimants who are represented by a lawyer.
Recorded Statements – Insurance accident claims representatives often attempt to record phone calls when speaking to trucking accident victims in order to uncover information they can later use against the injured person. It is never a good idea to give a recorded statement before speaking with a knowledgeable trucking accident attorney.
Quick/Low Ball Settlement Offers – Insurance companies and commercial trucking companies will sometimes try to exploit an injured person's stress following an accident by offering a settlement quickly. While the idea of a quick settlement might seem appealing as medical and repair bills add up, these fast settlements are often "lowball" offers, made before the extent and long-term effects of injuries are known. Once a case is settled, it cannot be reopened, and should a person's injuries prove more severe and expensive than initially thought, they would be left without recourse.
Fighting for Your Maximum Financial Recovery – It is crucial for injury victims to remember that the insurance companies do not typically have your best interests at heart. Insurance company adjusters might make settlement offers during the early stages of an injury and property damage claim – well before the full extent of the person's injuries are diagnosed. Insurance company adjusters' primary goal is to minimize the value of your claim and provide you with as little money as possible. You should never accept a settlement from an insurance company before consulting with an experienced, licensed Georgia truck accident attorney.
At Montlick Injury Attorneys, our experienced Atlanta truck accident lawyers will take all actions necessary to protect your valuable legal rights, and fight hard to get you the maximum compensation you deserve. Do not tackle the insurance company alone; put our firm's 39 years of legal experience to work for you.
If you have been injured in a large truck accident in Atlanta, Georgia, you may have the right to compensation for your medical bills, lost wages, and pain and suffering. In some cases, you could also pursue additional compensation in the form of punitive damages, or against multiple defendants.
Common Causes of Truck Accidents in Atlanta, Georgia
Important Info
You should never accept a settlement from an insurance company before consulting with an experienced, licensed Georgia truck accident attorney.
Not a paralegal or legal assistant—an attorney.
Talk to a Montlick attorney
Some factors that can contribute to truck accidents include:
Unsafe operation by the truck driver, including distracted driving and cell phone use
Poor truck maintenance
Truck driver inexperience
Mechanical failure
Truck driver fatigue
Truck Driver Fatigue
A particularly common problem among long-haul truck drivers is fatigue. Fatigue is defined as the tired, sleepy feeling a driver experiences while operating a commercial motor vehicle. Long hours spent on endless stretches of road, tight deadlines and demanding schedules all contribute to this condition and can result in impaired judgment of the big-rig driver behind the wheel.
Overloaded Trucks
Another common problem in the trucking industry is overloaded trucks. Exceeding the mandatory weight requirements leads to unsafe driving, making the tractor-trailer difficult to control and brake in time to avoid an accident. In addition, overloaded trailers, shifting loads, or trucks improperly loaded can cause problems such as flying debris, jackknifing, or overturning. Jackknifing and rollovers, though not as common as other types of truck accidents, can result in critical injury to the driver or other motor vehicle operators, as well as massive damage to the vehicle.
Truck Accident Damages & Compensation
Truck accidents can be especially devastating for victims traveling in smaller vehicles. While a tractor trailer can weigh more than 30,000 pounds, the average passenger vehicle is almost eight times smaller at around 4,000 pounds. The National Safety Council reports that while large trucks account for only 4% of registered vehicles on the road, they are involved in 9% of fatal accidents.
Common truck accident injuries
Brain and spinal cord injuries

Damage to back and neck ligaments

Whiplash is common in any accident, and these particular ligaments are very fragile
Burns

Truck accidents are likely to rupture fuel tanks, causing fast-moving fires that quickly engulf the surrounding area. If you are stuck in your vehicle following an accident, these burns can be very severe

Amputation

Impact with a truck and the aftereffects such as burns can lead to permanent disfigurement

Internal injuries

Because of the physics of truck accidents, harm to the torso and rib area is common. Important organs in this part of the body can be punctured or damaged easily

Broken bones and lacerations

a deep cut from scattered glass or flying debris can leave heavy scarring or become infected, and broken bone injuries can leave a person without the full use of various body parts
Compensation in Atlanta truck accidents
With the aid of an adept personal injury attorney, compensation for truck accidents in Atlanta can be relatively high. Minor collisions with minimal damage to victims or property can result in a settlement between [$2,500 and $25,000.]
Accidents that caused more severe injuries that leave a victim partially or totally disabled could be worth $50,000 on the low end, but settlements could result in a payout of $200,000 or more. If you have gone through the devastating loss of a loved one due to a truck accident, an injury lawsuit is likely to result in a settlement of $1,000,000 or more.
Legal representatives that are experienced in truck accident injury claims give victims the best chance they have at getting the justice and real financial help they need after such a traumatizing event.
Your Questions Answered
Atlanta Truck Accident Lawyer FAQs
Your National 18-Wheeler Accident Injury Attorney
Proudly Serving Atlanta and Beyond: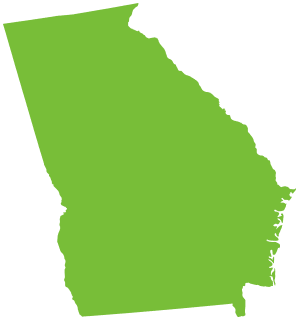 Decatur (30030, 30032, 30033
East Point (30344, 30364)
College Park (30337, 30349)
Hapeville (30354)
Forest Park (30297, 30298)
Riverdale (30274, 30296)
Avondale Estates (30002)
North Decatur (30030)
Druid Hills (30307)
Conley (30288)
Panthersville (30034)
Gresham Park (30316)
Candler-McAfee (30032)
Belvedere Park (30032)
Lake City (30260)
National 18-Wheeler Truck Accident Attorney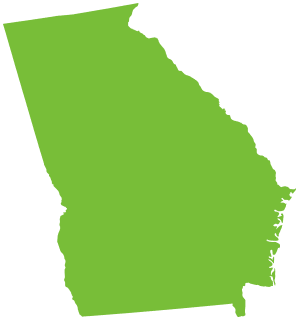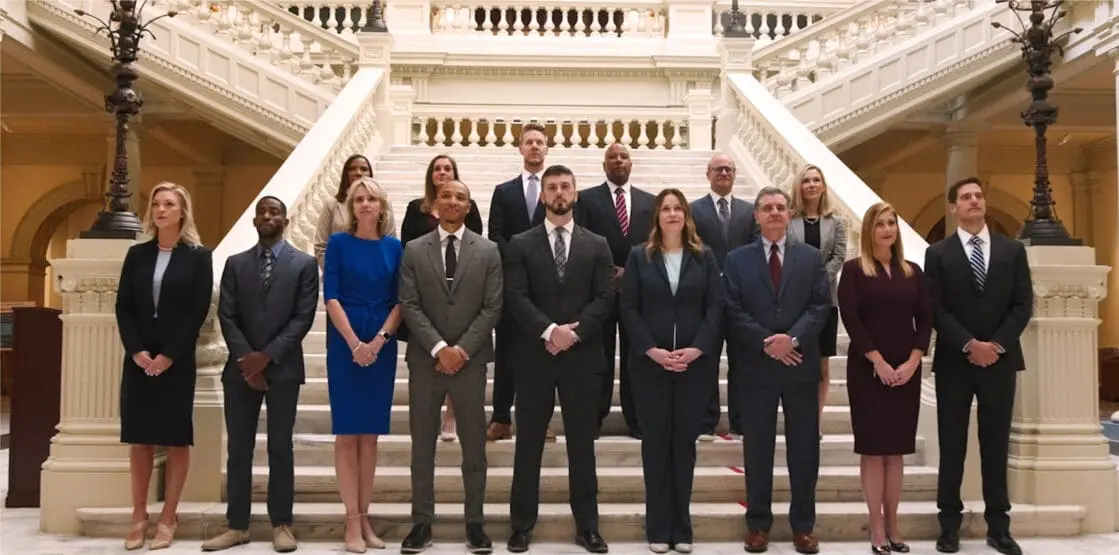 Because we can't stop accidents from happening, we do what we can to help minimize their long-term impact. We put more money in your pocket, where it belongs.