Athens Workers Compensation Attorneys
Fighting for the Legal Rights of Injured Workers
An accident on the job has resulted in your inability to work. Medical bills are stacking up, and you have a family to take care of. Building a strong future after an on-the-job injury starts with Montlick.
Injuries that occur while a person is at work are often treated differently than other injuries. The workers' compensation allows injured individuals to collect benefits when an injury happens on the job. When the job site becomes a danger zone, our lawyers are your foundation for justice.
Montlick: The Answer to Your Accident
When a work injury accident upends your life, you need a law firm that knows how to explore all avenues of compensation and vigorously pursue them on your behalf. That's what we've been doing for 39 years and we have a track record of wins to prove it.
I recommend anybody whose been in a wreck and or been wrongfully injured please establish your attorney services at this firm. Ellis C. Liu, Attorney a Law did an amazing job with my case. The professionalism and due diligence with my situation was top notch!
Jordan Player
Michelle Mumpower did an awesome job of keeping us handling and settling this case for us. Her assistants Ryan and Mendavia kept in touch with us on a daily or weekly basis as needed. I would recommend this firm and this team
Eric Prince
I am so very pleased that I chose Montlick and Associates to represent my case. I received more than I expected! Great job Mr. Patterson! I'm grateful!
Loretta Thomas
SEE IF YOU QUALIFY
Do you have a case?
Working for Injured Workers

SEE IF YOU QUALIFY
Do you have a case?

It's Not Just A Claim. It's Your Livelihood
Experience matters
Our firm has decades of experience representing people who were injured at work, and helping them obtain the benefits they're entitled to. We've won billions of dollars for our clients. Let us help you too.
Putting Athens first 
Most businesses will be required to carry workers' compensation insurance under Georgia law. In Athens, this includes any business that regularly employs three or more workers.
Working for Injured Workers
Skilled workers' comp attorneys
Prompt and frequent communication
Devoted legal team
Personalized legal service
Workplace Injury Lawyers for Athens, GA
Financial Recovery
Workers' compensation benefits do not include damages for pain and suffering. However, if your injury arose from the negligent actions of a third party while you were on the job, you can pursue a personal injury claim against them while simultaneously pursuing a workers' compensation claim.
The types of damages you can obtain in a personal injury claim include:
Medical expenses
Lost wages
Pain and suffering
Punitive damages
Often the sum of money won in a personal injury claim is significantly more than the benefits allowed by law in a workers' comp claim. Our attorneys are skilled at exploring every potential avenue of compensation, putting more money in our clients' pockets.
Athens Workers' Comp Claims Lawyers
We Take Your Claim Seriously.
Independent Contractors
Even if you're employed as an independent contractor and receive a 1099 for taxes, you may still be entitled to workers' comp benefits.
Find Out If You're Eligible
The first step in collecting workers' compensation is to report your injury to your employer within 30 days. If you fail to do so, you may lose your ability to collect benefits. You will also be required to fill out a form called the WC-14, with the State Board of Workers' Compensation within a year. Your employer and their insurer should also be sent copies of this form. Failure to file a claim with the State Board of Workers' Compensation is generally fatal to your claim with limited exceptions.
In most cases you can still receive benefits, even if you were at fault, as workers' compensation is a no-fault system. However, there are exceptions including situations where:
You intentionally caused your injuries
Your injuries were the result of using drugs or alcohol
You were harmed because of a fight that you started
Your injuries resulted from horseplay
Montlick is the Right Call
We've been putting money in the pockets of injured workers since 1984. See what we can do for you.
Get Answers
What if my workers' compensation claim is denied?
Claims for benefits may be denied for a number of reasons. Sometimes claims are denied because of a procedural issue, such as waiting too long to report your injury. Claims can also be denied if the injury did not arise out of work-related duties or did not occur during the course and scope of employment. It is also important to remember that insurers are not eager to pay out large sums of money to injured individuals.
Some common reasons claims are denied include the suspicion that your injury was not the result of something that happened at work or that your injury was not as serious as you claimed it to be. For example, if you waited a long time to see a doctor, the insurer might argue your condition was not caused by an incident at work, as you would have seen a doctor earlier if it was.
If your claim is denied, you have the right to appeal. The appeal will normally include a hearing in front of an Administrative Law Judge, which is similar to a trial in court. Workers' compensation appeals can be complex and time consuming. However, if you were injured at work in or around Athens, contact our workers' compensation attorneys at Montlick to have your claim evaluated.
Frequently Asked Questions
We're Eliminating the Unknown
Athens, Georgia Workers Compensation Attorneys
Help where you need it.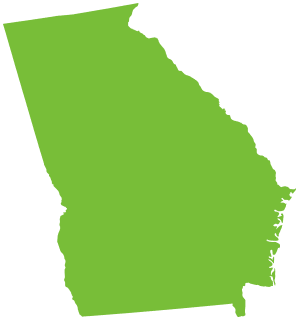 Watkinsville (30677)
Winterville (30683)
Bogart (30622)
Statham (30666)
Arnoldsville (30619)
Bishop (30621)
Colbert (30628)
High Shoals (30645)
Good Hope (30641)
Bethlehem (30620)
National Workers Compensation Attorney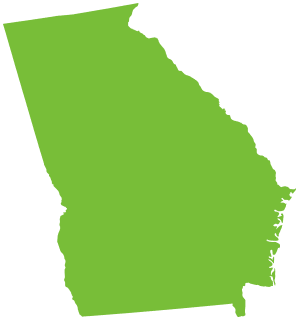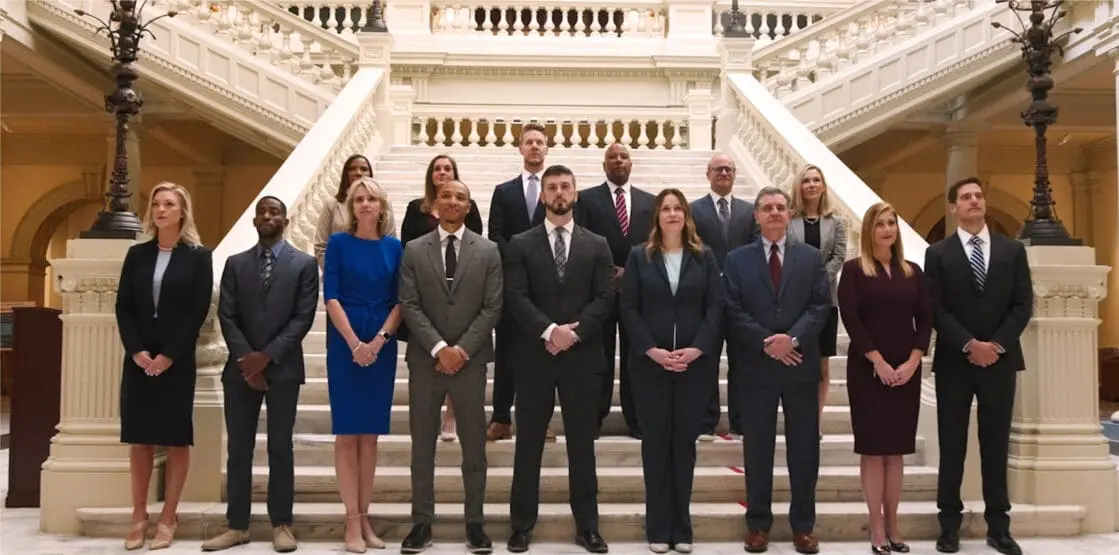 Because we can't stop accidents from happening, we do what we can to help minimize their long-term impact. We put more money in your pocket, where it belongs.