Slip and Fall Injury Attorneys Serving Savannah
Real Help Begins Here®
A property owner failed to meet basic safety standards, and now you're paying the price.
You should never bear the burden of someone else's negligence or non-compliance. The owners of hotels, apartment buildings, and other commercial and residential properties have a duty of care to their visitors. When that duty is ignored, the consequences can be devastating. With decades of experience, Montlick wins the settlements slip-and-fall victims need to get back on their feet. 
Make Your First Call the Right Call™: Make It Montlick.
The time you have to legally receive compensation is limited. That's why we provide a FREE consultation with an attorney. We'll walk you through your legal rights after an injury and advise you on your options.
I got in a very bad life changing accident.. but thanks to the most high !!! I was able to walk away with no life threatening injuries.. didn't know who to call and I seen a billboard with MONTLICK on it .I gave them a call and I was introduced to SCOTT PATTERSON .. He made the process so easy and he didn't stop until he got me the highest amount for my accident. I really appreciate MONTLICK for hiring SCOTT .. thanks
Lun White
When I was involved in a Automobile accident, my wife said you have to called Montlick & Associates. That was the best called I have ever made. Attorney Jason took my case and he did an exceptional Job from start to finish. He kept me informed throughout the process. Thanks Montlick & Associates for providing excellent service.
GB (GB)
This is my second time using Montlick & Associates. I was referred to them by my brother who had previously used them for an accident he was involved in. After hiring them for my first accident case I was very impressed. They made sure I understood the whole process and was willing to answer any questions I had. My first accident case settled for 50k and my second case was for 80k. My attorney was Aaron Monick. He's truly one of the best attorneys in the business. Needless to say, I was very happy with both outcomes. If u need an accident attorney, do yourself a huge favor and contact Montlick & Associates, I guarantee u that you won't regret it. Their customer service and professionalism and A1!
Charles Bramlett
I came to Montlick because of a minor accident I had on slingshot. Nothing is too big or too small for this law firm. I must say. It has been a pleasure working with Sarah and her asst Christopher. They were very professorial. And got right on the case. They always kept me informed every step of the way. Very satisfied customer! Thx again! 😊
angela Jones
Montlick & Associates is the best Law Firm. My experience with this Firm is so amazing!Expertise in an automobile accident. They handle my case with such professionalism. I would recommend them to anybody that is involved in a car accident. Thank you Montlick & Associates for being there for me. Thank you.
w sutherland
Mr.joe Ross is the right person to call on when you have anything dealing with accidents. Thank you Joe Ross to help me with you are the right person to talk with when it comes to to any cases thanks again
Demarcus Cousin
I am so happy with the results that Jason got for my case. All other practices wouldn't take my case but not Jason. He knew I had a bad fall and injury. He and Esmerelda worked so hard and informed me of every detail immediately. I highly recommend their services. If I ever need an accident attorney, I will not hesitate to call Jason. Thank you and I hope you enjoyed the goodies I baked for you. I will forever be grateful for the settlement you got for me.
mary mullins
My experience with Montlick and having Ms. Sara Root alongside her team member went above the call of duty to assist me and daughter after our accident a few months. I'm very grateful to have them on my side the whole step of the way.Thanks again Ms. Sara Root, Chris Gladys and the rest of Montlick & Associates.
bernell carey
Jason and Kalena took great care of me! This was my second experience with Jason and his team and I truly feel seen and heard every time. This time around, the accident was extremely rough. My life was in shambles and I am still baffled at how reassuring everyone was consistently. I trust his expertise wholeheartedly. I am always satisfied with his communication and overall results. I hope I don't have to deal with an accident ever again but if I had to deal, I know where I am headed. I appreciate you all!!
Ajahnae
I had an amazing experience with Montlick & Associates. I had my first car accident and never had to go through anything like this before. Cate and Amy were extremely helpful, reassuring, and answered any questions I had in a timely manner whether it be email or a phone call. Great communication and very friendly, satisfied with my settlement as well. If I ever have another accident I would love to get Cate and Amy again! Thank you.
Hannah Abuata
SEE IF YOU QUALIFY
Do you have a case?
Less Stress, More Money.

It's More Than a Case, It's Your Life
We've won thousands of cases like yours
Our compassionate and dedicated attorneys have fought for countless clients suffering from slip and fall injuries. Let us handle your complex case for you so you can focus on healing.
Maximizing your settlement
Choosing the right attorney can make an enormous difference in the amount of money you receive for your case, and that can impact the rest of your life.
Our Expertise is Your Path Forward:
We work tirelessly to prove liability
We put you first, always
We have recovered cumulative billions of dollars for our clients
We take on huge corporations, and win
Slip and Fall & Premises Liability Attorneys for Savannah
Getting You the Recovery You Need
Everyone has had a fall here and there, and most of the time it leads to only minor injuries. It's sometimes easy to forget that simple falls lead to many severe injuries in the United States every year. In fact, annually there are over one million hospital visits resulting from slip and fall injuries. When these falls occur as the result of a hazardous condition on someone's property, you may be entitled to compensation.
When you're in pain and dealing with the physical and emotional challenges that follow a slip, trip or fall injury, the last thing on your mind is a legal battle. However, in order to get the money you deserve to pay for your recovery, that legal battle is in your near future. That's where we come in.
Montlick has the knowledge and experience you need to go up against insurance companies who are more focused on their profits than on getting you the money you need for your recovery. We have a qualified staff of legal professionals that is ready to fight fiercely for your rights after a slip and fall accident injury.
Savannah Lawyers Helping Slip and Fall & Premises Liability Victims
Proving Liability in a Slip and Fall Claim in Savannah, Georgia
Supporting Those in Georgia and Nationwide
Slip-and-Fall Accident Attorneys near Savannah, GA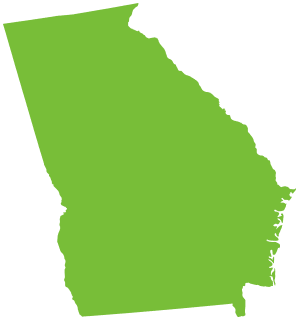 Pooler (31322)
Richmond Hill (31324)
Garden City (31408)
Port Wentworth (31407)
Wilmington Island (31410)
Georgetown (31419)
Georgetown (31419)
Whitemarsh Island (31410)
Isle of Hope (31406)
Montgomery (31406)
Bloomingdale (31302)
Vernonburg (31419)
Skidaway Island (31411)
Henderson (31419)
Talahi Island (31410)
Nationwide Slip-and-Fall Attorneys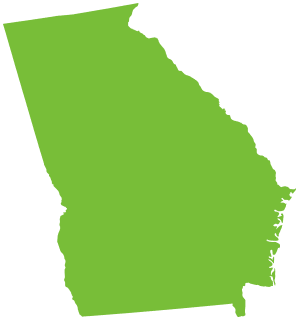 Frequently Asked Questions
Slip-and-Fall Accident Answers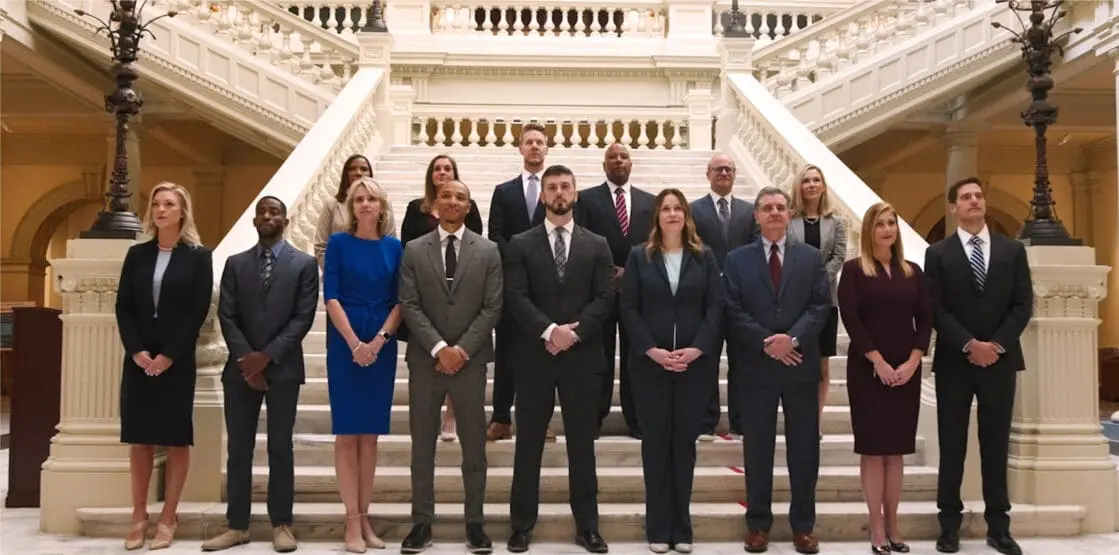 Because we can't stop accidents from happening, we do what we can to help minimize their long-term impact. We put more money in your pocket, where it belongs.