Savannah Car Crash Injury Lawyers
We'll Focus On Winning, So You Can Focus On Healing.™
The aftermath of a car accident injury can be confusing and overwhelming. That's where we come in.
We know dealing with the pain of your injuries on top of the mountain of bills that come with a car wreck is a lot to handle. The last thing you need right now is to add even more stress to your recovery by trying to deal with insurance claims or legal battles on your own.
For 39 years Montlick has fought and won the money and peace-of-mind Savannah car accident victims need after a crash. We do everything in our power to maximize the value of our clients' cases, putting more money in their pocket and helping to ease the burden of financial uncertainty after an injury.
My family hired David Weinberg to represent my mother. David and Carmen did an amazing job of not only fighting for my mother but keeping us informed through a process we really didn't think we were going to come out on top of. We did get a settlement and the sheer fact that we could in spite of the insurance company doing their best to pull one over on my mother meant everything to us. 10/10 would recommend Montlick & Associates and David Weinberg.
Julie V.
I am a former employee of Montlick and Associates. I was visiting in the Atlanta area when my grandchildren and I were involved in a multiple car accident. It never occurred to me to call another firm and I wasn't wrong. Orlando Marra and his assistant Jennifer kept me informed about what was going on and , hopefully, I won't need them again. If I do, I won't hesitate to call again. Thanks, Orlando.
Susan Carter-Joyce
SEE IF YOU QUALIFY
Do you have a case?
Real Legal Help Begins Here.®

SEE IF YOU QUALIFY
Do you have a case?

The Powerhouse Firm That Puts You First®
Experienced legal teams
No injury is too severe and no case too complex for us to handle. We relentlessly pursue the justice and compensation our clients deserve.
Fighting for you
Insurance companies (even your own) are not on your side after an accident. Their priority is profit. Our priority is YOU.
We Promise to Always:
Act with integrity
Communicate compassionately and frequently
Work in your best interest
Fight for what's right, not what's easy
Car Accident Lawyers for Savannah
The Clock Is Ticking for Your Claim
All types of legal claims are subject to legal time deadlines, also known as "statutes of limitations"
If you do not file your claim before the legal deadlines that apply to your case, you are giving up your rights to ever receive compensation for that accident and injury. According to Georgia code [O.C.G.A. § 9-3-33], the statute of limitations for personal injury cases in Georgia is generally 2 years from the date of the motor vehicle accident, but there are exceptions that can greatly shorten or even lengthen the deadline. For example, sometimes deadlines are extended when a minor is involved.
The legal time deadlines involved in your case are subject to state and local laws, and vary widely depending on the facts and circumstances of your particular situation. A Montlick personal injury lawyer can examine your unique accident during your free consultation, and advise you on which legal time deadlines apply to you.
Avoid a Costly Mistake
Other Deadlines to Consider
In addition to Georgia's legal time deadlines, there are several other critical reasons for not delaying in seeking legal advice and assistance.
Many injured people are surprised to learn that their own insurance policies can contain valuable insurance coverage, such as uninsured/underinsured motorist coverage (UM/UIM) or medical payments coverage (MedPay). It is critical to keep in mind that insurance policies typically have timely notification deadlines, which, if allowed to lapse, can result in the loss of valuable compensation and benefits.
Evidence Preservation
In addition to legal notice requirements and mandatory time deadlines, there are other reasons to act without hesitation. For example, with the passage of time, accident witnesses can become difficult to locate or they might forget important details. Other times, critical evidence can disappear or be destroyed (it is standard for many security cameras to auto-delete after a period of hours or days).
Our legal team takes all steps to meet the many necessary time deadlines on behalf of our clients, and makes sure that all essential evidence is collected and preserved when appropriate.
Make the
Right Call
We've been putting money in the pockets of injured people since 1984. See how we can help you.
Contact Us
The Value of a Case
Georgia car accident law generally permits personal injury victims of accidents to recover monetary damages from the individual or company responsible for their injuries and damages when someone has been negligent. Negligent parties can include individuals, companies, public agencies, governmental bodies, public utilities, and other business organizations, either acting together with each other or alone.
Our hardworking attorneys pursue all forms of financial damages that our clients are entitled to receive under Georgia law. The value of an accident injury or wrongful death claim depends on numerous factors, including:
the strength of legal liability
the facts and circumstances of the incident
the strength of the applicable law and evidence
the extent of a client's injuries
whether someone is temporarily or permanently disabled
the venue or locality where a claim must be brought
the costs of medical treatment- including past and future, impact on the quality of life
the extent of pain and suffering
Get Started Now
Our attorney consultations are always helpful, thorough, and FREE.
Contact Montlick Now
Auto Accident Cases We Handle
Our law firm represents claims arising out of all types of traffic accidents involving negligence. Common cases we see include:
Auto Accidents. If you were injured in a car accident caused by the reckless or negligent actions of another, call today for your free consultation. Our firm has 39 years of experience helping Savannah car crash victims.
Commercial Truck Accidents. Crashes involving one or more commercial vehicles are extremely complex. Our truck lawyers handle all types of truck collisions including those involving 18-wheelers, tractor-trailer trucks, big rigs, semis, box trucks, delivery & garbage trucks, pick-up trucks, 15 passenger vans and others.
Pedestrian Accidents Accidents involving pedestrians hit by cars can cause significant injuries and lasting physical and emotional pain. Our pedestrian collision attorneys have helped thousands of innocent pedestrians struck by vehicles.
Bicycle Accidents Many bicycle injuries caused by distracted or reckless motor vehicle drivers could have been avoided. Our bike crash lawyers know how to fight for injured cyclists in Savannah.
…and more.
Types of Compensation
The exact damages that are available to you will depend on the unique facts and circumstances of your case. However, some examples of the types of damages our personal injury lawyers have recovered on behalf of our Georgia clients include compensation for:
Past and future medical bills
Past and future lost wages
Loss of earning capacity
Property damage, including damage to motor vehicles and personal property
Pain and suffering
Emotional distress
Loss of enjoyment of life
Punitive Damages if the defendant's conduct rises to the level of gross negligence
Loss of companionship, consortium and guidance
Wrongful death damages (when applicable)
Wrongful Death Claims
In cases of the tragic death of a family member, the surviving family member/s may be entitled to compensation for what is deemed the "full value of the life of the victim," burial costs, medical expenses incurred prior to death, and more.
We know terms like the "value" of a life can feel extremely impersonal, even cold after your loss. However, these are the terms the courts and the insurance companies will use when determining your claim's value. In fact, part of our job is to humanize you and your loved one to the companies making these judgements. We want them to see your loved one as the full person they were before they were unnecessarily taken from you, and help insurance adjusters or juries see the full impact of your loss.
How Much Is Your Claim Worth?
The amount of monetary compensation an accident injury claimant recovers in the State of Georgia is specific to the circumstances of the accident and the facts of a given case. As such, every traffic accident injury claim is unique.
Predicting the exact dollar amount you and your family will recover from a car accident claim is not possible at the beginning of your case. However, our experienced attorneys are able to advise our clients on the range of predicted accident case values, once all of the evidence has been reviewed, we understand the extent and long-term effects of the injury or injuries, we have reviewed all medical expenses and records, and have evaluated the applicable Georgia law and the strength of the evidence.
Representing Car Crash Victims in Georgia and Nationwide
Car accident attorneys near Savannah, GA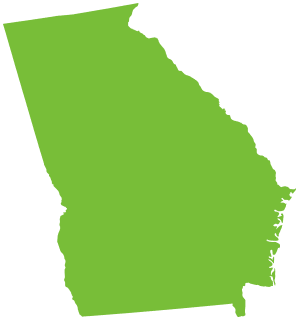 Pooler (31322)
Richmond Hill (31324)
Garden City (31408)
Port Wentworth (31407)
Wilmington Island (31410)
Georgetown (31419)
Georgetown (31419)
Whitemarsh Island (31410)
Isle of Hope (31406)
Montgomery (31406)
Bloomingdale (31302)
Vernonburg (31419)
Skidaway Island (31411)
Henderson (31419)
Talahi Island (31410)
Nationwide Car Accident Attorneys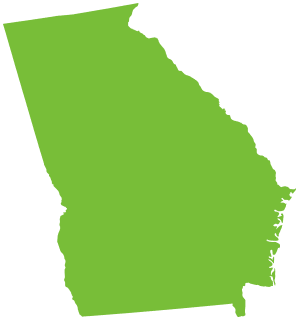 Questions and Answers
Car Accident Lawyer Frequently Asked Questions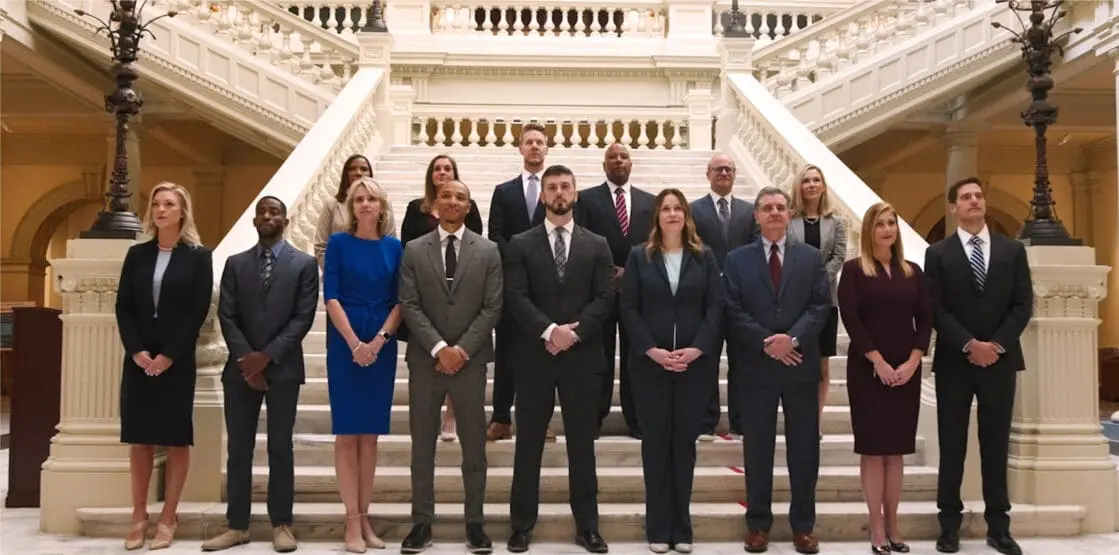 Because we can't stop accidents from happening, we do what we can to help minimize their long-term impact. We put more money in your pocket, where it belongs.