Columbus Workers' Comp Lawyers
Fighting for Injured Workers
An incident at work has left you with an injury and stacks of medical bills, and you're not sure when or if you'll be able to return to your job.
Every day workers are subjected to potentially hazardous environments that may lead to injuries that affect both the employee and their families. When you suffer a workplace injury, uncertainty and worry can lead to added stress on top of physical pain. We understand the difficulty and complexity of your situation—and we're here to help.
Put Us to Work for You
There's a reason you've heard our name. Our firm has 39 years of experience helping injured workers like you get the benefits and compensation they deserve after an injury. Montlick is committed to fighting for you.
I recommend anybody whose been in a wreck and or been wrongfully injured please establish your attorney services at this firm. Ellis C. Liu, Attorney a Law did an amazing job with my case. The professionalism and due diligence with my situation was top notch!
Jordan Player
Michelle Mumpower did an awesome job of keeping us handling and settling this case for us. Her assistants Ryan and Mendavia kept in touch with us on a daily or weekly basis as needed. I would recommend this firm and this team
Eric Prince
I am so very pleased that I chose Montlick and Associates to represent my case. I received more than I expected! Great job Mr. Patterson! I'm grateful!
Loretta Thomas
SEE IF YOU QUALIFY
Do you have a case?
Fighting for Injured Workers

Serving Columbus Since 1984
Experience matters
For 39 years, Montlick has advocated fiercely on behalf of our clients. If you have been injured in a work-related incident, contact our firm. We'll thoroughly review your case and advise you on your legal rights.
We handle it all
We know that filing a workers' compensation claim can be confusing and overwhelming.  We've successfully handled thousands of workers' comp cases, leaving our clients with less stress and more money in their pockets.
When You Hire Us, You Get:
Experienced workers' comp attorneys
Prompt and frequent communication
Devoted legal team
Personalized legal service
Workplace Injury Lawyers Serving Columbus, GA
You Work Hard. So Do We.
Workers' compensation claims and personal injury claims often overlap. In many cases, you can pursue both at the same time: filing a workers' comp claim with your employer and filing a personal injury claim against a third party that contributed to your injury. For example, your attorney may be able to pursue a workers' compensation claim with your employer and a personal injury claim against a negligent equipment manufacturer.
If you suffer an injury while on the job or helping your employer outside of normal workplace hours, you will generally be able to seek workers' compensation benefits. These benefits may include income replacement checks, medical care and disability compensation.
In most cases, an employee may pursue a workers' compensation claim even if that employee may have contributed to causing their own injury, though some exceptions apply. During your free consultation with a Montlick attorney, we will examine the details of your situation and advise you on your specific legal rights.
Workers' Comp Claims Lawyers
Claiming your Benefits
Did You Know?
The workers' comp system is really complicated. That's why Montlick has a dedicated section of attorneys who only handle workers' comp cases, so they know the ins and outs of the process and how to get you the most money possible.
Talk to a Workers' Comp Lawyer
Montlick attorneys have effectively represented those injured in workplace accidents or who suffer occupational illnesses or repetitive motion injuries. We represent clients from a broad range of sectors of the economy including:
Industrial
Farming
Construction
Emergency services
Administrative support staff
Professional occupations
We are prepared to represent clients injured by a wide range of work-related hazards including:
Construction site accidents
Trenching accidents
Confined space accidents
Motor vehicle collisions
Explosions
Exposure to hazardous chemicals
Independent Contractors
Even if you're employed as an independent contractor and file a 1099 for taxes, you may still be entitled to workers' comp benefits.
Find Out If You're Eligible
What If the Accident Was Not My Employer's Fault?
Sometimes, accidents are truly no one's fault. For example, maybe you lift a heavy box in your warehouse job and your back gives out, causing you pain and making you unable to work. The workers' comp system is a no-fault system, which removes the obstacle of proving fault by one's employer. That means, if you were injured on the job, regardless of how it happened, you could be entitled to receive workers' comp benefits. There are some exceptions to this, but a workers' comp attorney can walk you through your options.
If there was an additional party responsible for your accident (for example, a defective piece of machinery contributed to your workplace injury), you could also have a personal injury claim in addition to your workers' comp claim. Montlick lawyers are skilled, knowledgeable and experienced, and will explore every option to maximize the value of your claim, ultimately leading to more money in your pocket.
Frequently Asked Questions
Get Answers When You Need Them
Workers' Comp Lawyer Near Me in Columbus, GA
Providing Representation in Georgia & Beyond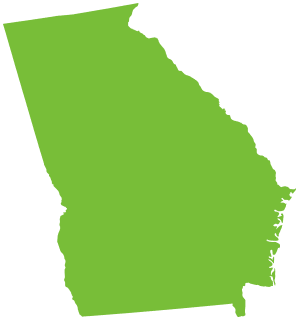 Phenix City, AL (36867, 36868, 36869)
Fort Benning, GA (31905)
Fortson, GA (31808)
Midland, GA (31820)
Cataula, GA (31804)
Upatoi, GA (31829)
Waverly Hall, GA (31831)
Smiths Station, AL (36877)
Ellerslie, GA (31807)
Hamilton, GA (31811)
Salem, AL (36874)
Pine Mountain, GA (31822)
Cusseta, GA (31805)
Fort Mitchell, AL (36856)
Shiloh, GA (31826)
National Workers' Compensation Attorney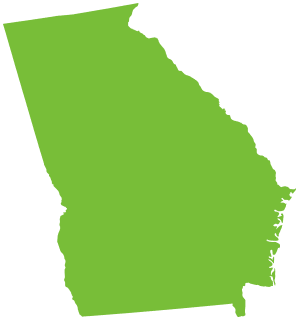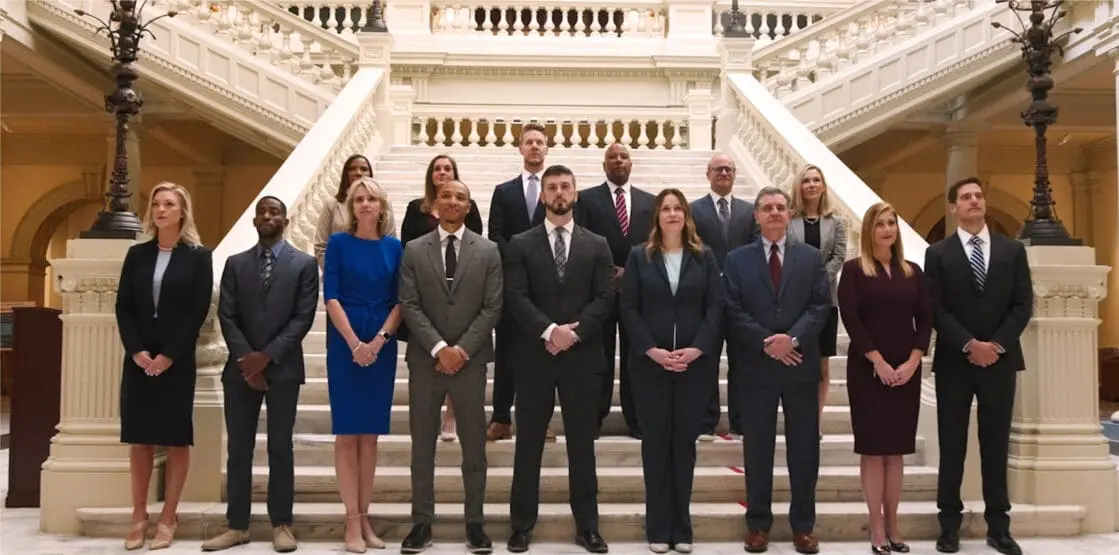 Because we can't stop accidents from happening, we do what we can to help minimize their long-term impact. We put more money in your pocket, where it belongs.