Commercial Trucking Accident Lawyers Serving Savannah 
The Stakes are High. We Treat Them That Way.
After a truck accident, individuals and families have a lot at stake. 
Corporations cutting costs, potential truck driver shortages, and unreasonable expectations for current drivers mean there are overtired truckers driving in and around Savannah daily. Truck accidents are becoming more common, and with them more lives are being wrongfully affected by neglectful drivers and companies.
When a commercial truck accident devastates your life, a tough battle for the money you need to heal comes next. The trucking companies, their attorneys, and the insurance partners that work alongside them have a common goal after your accident: to pay you as little as possible.
You deserve more than that. You deserve Montlick.
Montlick & Associates is the best Law Firm. My experience with this Firm is so amazing!Expertise in an automobile accident. They handle my case with such professionalism. I would recommend them to anybody that is involved in a car accident. Thank you Montlick & Associates for being there for me. Thank you.
w sutherland
I'm glad I went with Montlick & associates. Thanks for the help and dedication. I finally got compensated for an auto wreck, and it was needed.
Dana E Brigham
SEE IF YOU QUALIFY
Do you have a case?
You shouldn't be stuck with medical bills for injuries that aren't your fault.

SEE IF YOU QUALIFY
Do you have a case?

Real Help Begins Here®
39 Years of Experience
You deserve justice for your truck accident and the support of a law firm who treats you like family. For over 39 years, Montlick has set the standard for compassionate counsel.
The Representation You Deserve
Because we can't stop truck accidents from happening, we do what we can to help minimize their long-term impact: maximizing the settlement you need to move forward.
Wish you had a lawyer in the family? Now you do. ®
Free consultations with an attorney
Transparent communication
Fierce representation
A path forward
Savannah's Trusted Semi Truck Crash Lawyers
Their priority is profit.
Our priority is YOU.
Trucking and insurance companies will work quickly to construct their defense after your accident. You should have the same opportunity. The moment we begin working with a new client, our legal team immediately begins the process of gathering and preserving crucial evidence to keep your case as strong as possible from the outset.
The trucking industry is notoriously complex and involves many federal, state, and local regulatory laws. Montlick's attorneys know the nuances of the law as well as the ins and outs of the claims process, and they know the tactics to expect from trucking companies that want to avoid paying you as much as possible. We take on companies, so that our clients can focus on their health and wellbeing.
Big Rig Wreck Attorneys near Savannah, GA
Big Rigs Pose a Unique Risk on Savannah Roads
Types of Truck Accidents
Despite the fact that the number of passenger vehicles far exceeds the number of tractor-trailers, commercial trucks account for a third of all fatal motor vehicle collisions.
Based on injury data from trucking accidents, the party that suffers serious injury or wrongful death in a trucking accident is virtually always a person in the passenger vehicle. The trucking industry is aware of this same data so they are very aggressive in investigating trucking accidents and defending trucking accident cases in order to prevent having to pay out significant money to victims.
Some of the most deadly Savannah trucking accidents are unique to the design of commercial trucks, including jackknife accidents and carriage underride accidents.
Jackknife Accident These crashes occur when the cab of a big rig bends back toward the rear of the vehicle causing the truck to resemble a partially open pocketknife.
Carriage Underride Accident These wrecks occur when a passenger vehicle slides under a big-rig and is either crushed or has the top of the vehicle literally ripped off.
What Causes Truck Accidents?
There are many causes of Savannah trucking accidents including but not limited to the following:
Trucking companies that set unrealistic delivery schedules
Failure of trucking companies to administer drug testing
Commercial drivers impaired by alcohol or drugs while driving
Truck driver fatigue from failure to observe rest period rules
Lack of inspection of commercial trucks
Improper medical screening of drivers returning to duty after hospitalization or illness
Defective truck components such as product defects in tires
Failure of commercial drivers to check blind spots
Commercial drivers that do not receive proper employment screening prior to being hired
Poor tractor-trailer maintenance including failure to perform brake maintenance
Speeding truck drivers
Unsafe choice of routes including steep grades
While these are only a few examples of factors that may contribute to Savannah trucking accidents, they provide an indication of the wide range of types of causes that make trucking accidents so common. The trucking industry is heavily regulated by the Federal Motor Carrier Safety Administration (FMCSA) at the federal level as well as by state regulations. These regulations are designed to reduce the risk posed to other motorists who share the road with these massive and potentially dangerous vehicles. These regulations may address a wide range of issues including pre-employment screening requirements, random drug testing, medical fitness for duty, anti-fatigue rules and mandatory rest periods as well as a multitude of other trucking safety issues.
Unfortunately, these regulations are sometimes disregarded by drivers with the tacit or overt approval of trucking companies to increase trucking industry profits.
Representing Those in Georgia and Nationwide
Your Truck Accident Attorneys near Savannah, GA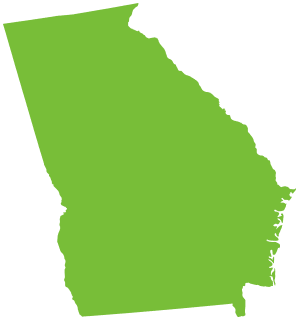 Pooler (31322)
Richmond Hill (31324)
Garden City (31408)
Port Wentworth (31407)
Wilmington Island (31410)
Georgetown (31419)
Georgetown (31419)
Whitemarsh Island (31410)
Isle of Hope (31406)
Montgomery (31406)
Bloomingdale (31302)
Vernonburg (31419)
Skidaway Island (31411)
Henderson (31419)
Talahi Island (31410)
Nationwide Truck Accident Attorneys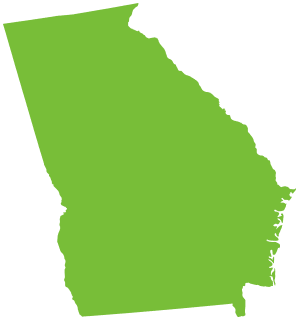 Preserving Evidence
It is crucial that evidence is preserved before it's destroyed, lost, or mishandled by the trucking company.
Get Started for FREE
While most people recognize that massive forty ton commercial trucks (tractor-trailers, 18 wheelers, semis, big-rigs) can present a serious danger to other vehicles on the road in Savannah, most people have no conception of the magnitude of the danger. The massive bulk and length of big-rigs means that they are more likely to be involved in Savannah motor vehicle collisions, and when they are involved in a collision, the degree of vehicle devastation and injury tends to be much greater than with ordinary passenger vehicles. Big-rigs are less responsive to emergency steering adjustments or sudden braking when faced with an impending collision. Savannah tractor-trailer collisions also may result from other accident risks particular to commercial trucks like large blind spots.
The Physical and Emotional Costs of Truck Accidents
Our Savannah truck accident attorneys have the experience with trucking regulations and trucking industry practices to successfully represent clients injured in Savannah trucking accidents, as we have done since we were founded in 1984.
The physics of a Savannah trucking accident often results in permanent life-altering injuries that can mean serious long-term emotional, physical and financial challenges. If you are involved in a collision with a 40 ton tractor-trailer you may suffer a variety of debilitating injuries including the following:
Paralysis (paraplegia or quadriplegia)
Loss of limbs
Traumatic brain injuries
Burns caused by fires
Fractures and broken bones that require surgery to repair
Fatalities
If you suffer this type of severe injury, you may struggle with long periods of medical treatment and prolonged disability from employment. Some injuries result in such serious injuries that they may impair your ability to continue in your chosen occupation. Injuries that rob you of your full physical and mental capacity may also impact your enjoyment of life and ability to fully enjoy your family experiences. Our Savannah big-rig accident team may be able to seek a wide spectrum of damages including:
Expenses for health care and treatment
Pain and suffering
Lost earnings including diminished future earning capacity
Diminished enjoyment of life
Loss of consortium (services or companionship of a spouse)
Death expenses (burial/funeral)
Frequently Asked Questions
The Answers You Need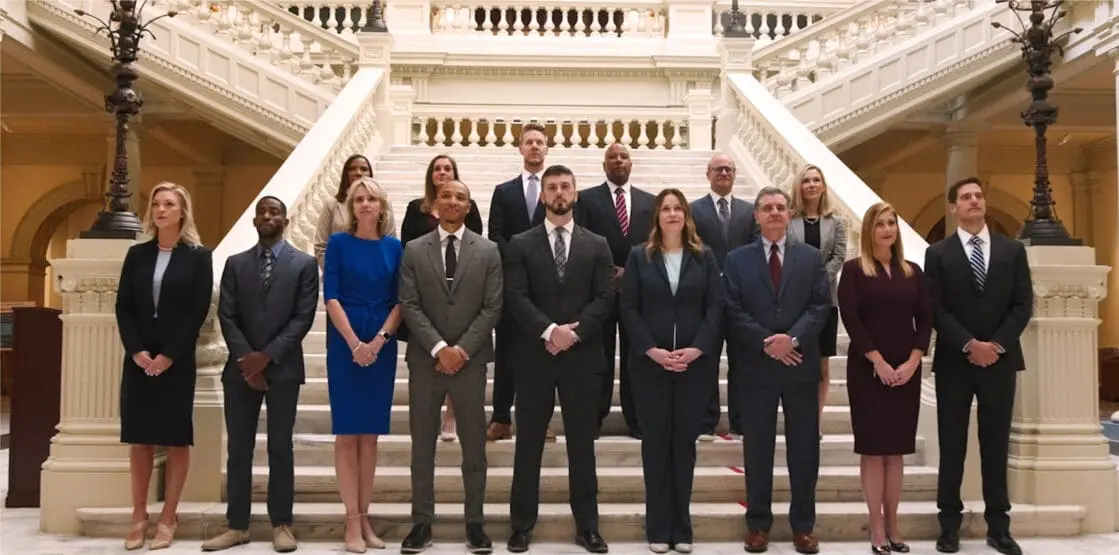 Because we can't stop accidents from happening, we do what we can to help minimize their long-term impact. We put more money in your pocket, where it belongs.