Dog Bite Injury Lawyers for Columbus, Georgia
Montlick is the Answer to a Dog Bite
When dog owners fail to put the proper precautions in place, someone could get hurt.
When you or someone in your family suffers injury from a dog bite, it could vary in severity from a bite that barely breaks the skin to a fatal dog mauling. Any type of bite by an animal is cause for concern and should be evaluated by a medical professional immediately. Severe bites, maulings and attacks could mean extremely costly medical care, surgeries, and possibly permanent disfigurement or disability. These costs can overwhelm a family financially.
When a person suffers a dog bite, it is often due to the owner's failure to secure their dangerous dog or otherwise take reasonable precautions to prevent anyone from getting hurt. Unfortunately for the victim, a stressful battle for financial compensation lies ahead. But you don't have to fight alone. Montlick takes charge of our clients' cases and fights fiercely to put the maximum money in their pockets.
This is from Terri Dodd a friend of mine and client of Motlick and Associates. She would like to express her sincere appreciation to Scott Patterson and his team for their remarkable work on her personal injury case. They have given 100% attention to her needs and concerns, and their work has been exemplary. She and I both highly recommend anyone and everyone searching for legal assistance to contact Montlick and Associates.
SEE IF YOU QUALIFY
Do you have a case?
More Money, Less Stress

SEE IF YOU QUALIFY
Do you have a case?

A Different Approach to Personal Injury
Setting the standard
Our promise is to operate at all times with honesty, integrity, high moral character and unquestionable ethics. Our team will treat you with kindness and give you the dignity and respect that you deserve.
Working hard for your future
Montlick has recovered billions of dollars for our clients. We believe in taking every step necessary to ensure that our clients and their families get the financial compensation that their cases deserve.
We Promise to Always:
Act with integrity
Communicate compassionately and frequently
Work in your best interest
Fight for what's right, not what's easy
Columbus Dog Mauling Lawsuit Attorneys
Avoid a Costly Mistake
It's important to remember after an animal attack injury, insurance companies (even your own) are not on your side. They're motivated by profits. Trying to take on these enormous corporations on your own without a qualified attorney in your corner could be an extremely costly. When you hire Montlick, we're here to work for you and always have your best interest at heart.
In fact, having a lawyer is so valuable to your ultimate payout that the insurance industry's own research has shown that a majority of personal injury claim payouts from insurance companies went to victims represented by a lawyer. Personal injury victims with legal representation received, on average, 300% more money than those without lawyers on their side.
Columbus Dog Bite Attorneys
We Know What It Takes to Win®
Do You Have a Case?
Our attorneys will examine your case at NO COST on your first call.
Find Out
Available Compensation
Dog bites and other animal attacks can cause serious and permanent injuries, including disfigurement and scars requiring reconstructive surgery, nerve damage, damage to internal organs, fractures and broken bones and even wrongful death.
Our lawyers are committed to pursuing every avenue for financial recovery in your case. This could include money to compensate you for medical bills, lost wages, pain and suffering, and more.
Proving the Case
Our dog attack attorneys may use a variety of legal theories to establish the liability of a dog owner that does not take sufficient measures to protect others from his or her dog. Generally, a dog owner may be liable to a dog attack victim based on strict liability, negligence, or violation of a leash law.
Strict Liability: Although strict liability is a basis for imposing legal responsibility for dog bite injuries, the concept of strict liability is somewhat nuanced in this context. While strict liability still means "liability regardless of negligent conduct," strict liability only applies if a pre-existing knowledge requirement is met (referred to as the "scienter" requirement). A dog owner may be liable for a dog bite attack if the owner knows or should know that a dog has a vicious propensity. This vicious propensity may be manifested not only by bites but also through aggressive conduct by the dog or evidence of the owner's knowledge, like muzzling the dog or posting "beware of dog" signs. If a dog owner knows or should know of such vicious propensities, then the dog owner may be liable for injuries even if the dog owner is not negligent.
Negligence: When dog owners have no reason to know of prior vicious tendencies by their dog, they may still be liable if they engage in negligent conduct that causes a dog bite victim's injuries. An example of such negligence (i.e. unreasonably careless behavior) might include leaving one's gate open so that the dog gets out.
Local Leash Laws: If a dog owner fails to restrain their dog on a leash or fenced in their yard in violation of a leash law, our experienced Columbus dog bite attorneys may be able to employ the doctrine of "negligence per se." The doctrine of negligence per se essentially means that violation of a statute or ordinance (e.g. leash law) that is intended to protect the public may constitute negligence when the violation results in injury to those it is intended to protect. A leash law in a locality is designed to protect residents from being injured by dogs running at large. This means that a violation of the leash law may constitute the basis for imposing liability on the dog owner.
Important Info
You should never accept a settlement from an insurance company before consulting with an experienced, licensed Georgia dog bite attorney.
Not a paralegal or legal assistant—an attorney.
Free Call with an Attorney
A Common Occurrence
Approximately 4.5 million people in the U.S. suffer a dog bite annually with almost 800,000 being serious enough that they require medical attention. The risk of being attacked by a dog has increased over 85 percent during a recent fifteen year span. Those who are victims of dog attacks in Columbus and throughout the state tend to be the nation's most vulnerable with the majority of victims being children under the age of 5 and seniors over the age of 65.
Unfortunately, many of those victims suffer a wide variety of damages and require varying degrees of treatment, whether it be a simple rabies shot or reconstructive surgery. Regardless of what sort of treatment you or your family member require, the experience Columbus dog bite lawyers at Montlick know what it takes to establish liability and recover damages.
Frequently Asked Questions
Get Answers When You Need Them
Serving Columbus, GA and More
Providing Representation in the Following Areas & Beyond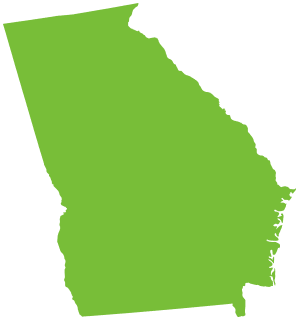 Phenix City, AL (36867, 36868, 36869)
Fort Benning, GA (31905)
Fortson, GA (31808)
Midland, GA (31820)
Cataula, GA (31804)
Upatoi, GA (31829)
Waverly Hall, GA (31831)
Smiths Station, AL (36877)
Ellerslie, GA (31807)
Hamilton, GA (31811)
Salem, AL (36874)
Pine Mountain, GA (31822)
Cusseta, GA (31805)
Fort Mitchell, AL (36856)
Shiloh, GA (31826)
National Dog Bite Attorney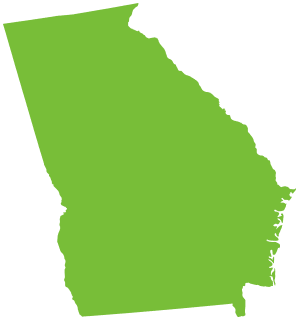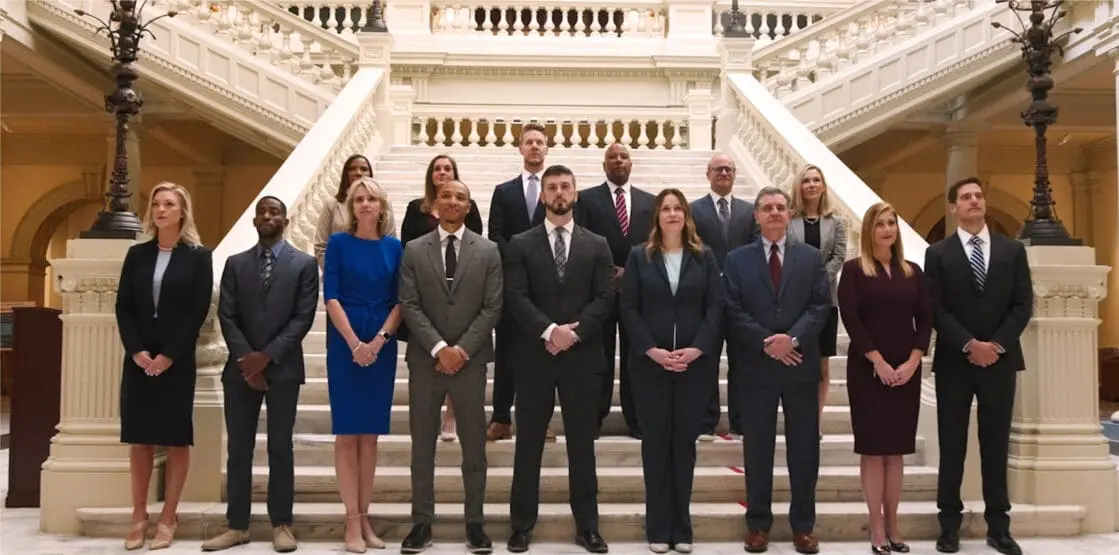 Because we can't stop accidents from happening, we do what we can to help minimize their long-term impact. We put more money in your pocket, where it belongs.