Motorcycle Crash Injury Attorneys for Columbus 
Standing Up Against Biker Bias
Motorcyclists can face unfair bias on the road and in the claims process. You need an attorney who knows how to navigate these injustices and fight for your financial future.
Unfortunately, the dangerous nature of motorcycles is often used as an argument by the at-fault driver and their insurance company in order to stop you from receiving money you deserve. You're already in enough pain following your accident. The last injustice you need is to be blamed for something that wasn't your fault. Trust Montlick to pursue the maximum compensation you're entitled to.
Billions Won, Countless Lives Restored™
At Montlick, our goal is to put the most money possible in your pocket, where it belongs. With billions of dollars won for our clients, our attorneys know what it takes to win. Insurance companies are not on your side after a motorcycle crash. Their priority is profit. Our priority is YOU.
Thank you to Jeff and Chris for taking care of my dad's case so well, and thank you to Faris for bringing us to Montlick and helping with everything along the way! We really do appreciate you guys so much.
Sam S
Joy and Jennifer made this easy for us after our accident. Both very pleasant and professional. Always there for us when we needed answers and help.
Nancy Hartley
My experience with Montlick&Associates was truly a great one. They represented me and my family very well from start to finish. Mr. Rubin and Mr. Bish were exceptional and very good at keeping me informed and helpful during my time as their client. I would recommend to anyone that needs an a attorney, look no further because Montlick&Associates is and will be the first to call.Sincerely,Lawrence
Lawrence Terrel
I want to thank Scott Patterson and his team at Montlick & Associates for helping to get my case resolved.
E P
I would like to thank Mike Bish, MacKenzie Lisa's, and David Rubin for handling and litigate my case. They were very professional and helpful making sure that if I didn't have any issues with my workers comp claim. I will recommend Montlick & Associates to anyone that needs help. They keep communication open and have all the right people in place to answer all my questions and very knowledgeable of what steps to take when injured.
Charles Young
I had a great experience with Jason, Margaret and Esmeralda!! The entire team was helpful and they kept me updated each step of the way.
Stephanie
Mr.joe Ross is the right person to call on when you have anything dealing with accidents. Thank you Joe Ross to help me with you are the right person to talk with when it comes to to any cases thanks again
Demarcus Cousin
I am very pleased with my experience with Montlick. Communication was quick and easy. Amber was very responsive and always so helpful.
Dreama McMillian
My assigned attorney and paralegal were very responsive throughout the procedure to include helpful tips.
Nashon McPherson
I've had a great experience with Ms Root she helped me out alot and got me what I deserved for my accident and I Thank her so much
Quantisha Sanders
I'm glad I went with Montlick & associates. Thanks for the help and dedication. I finally got compensated for an auto wreck, and it was needed.
Dana E Brigham
I had an amazing experience with Montlick & Associates. I had my first car accident and never had to go through anything like this before. Cate and Amy were extremely helpful, reassuring, and answered any questions I had in a timely manner whether it be email or a phone call. Great communication and very friendly, satisfied with my settlement as well. If I ever have another accident I would love to get Cate and Amy again! Thank you.
Hannah Abuata
Lamar Bridges worked with Nathan Kratzert and he really cared about me as a person. His patience and time is a win win for anyone need their help.
Corles Berry
Very knowledgeable, very helpful. Kept me updated on everything. I would and will definitely refer Montlick & Associates to anyone who needs a wonderful law firm. Thank you for all you and your staff has done for me!!!!
Phoebe Lynn Quinn
SEE IF YOU QUALIFY
Do you have a case?
We Fight for You

The Law You Need, The Lawyers You Trust™
We've won countless cases like yours 
Montlick has tirelessly represented motorcyclists injured on the road for more than 39 years. We know how to demand justice—and win.
We put you first, always
We treat you with the respect you deserve. We handle your case as if it were our own, and we fight fiercely to get you the money you deserve after your accident.
When You Choose Montlick, We Promise to: 
Communicate frequently and compassionately
Work in your best interest
Fight for what's right, not what's easy
Act with integrity
Motorcycle Wreck Injury Lawyers Serving Columbus, Georgia
Insurance Biker Bias
Our Columbus motorcycle accident attorneys recognize the difficulties faced by motorcycle accident victims and their families. We have successfully gotten financial compensation for motorcycle accident victims that have suffered a wide array of injuries including:
Head injuries often resulting in traumatic brain injuries
Fractures and crushed bones
Paraplegia or quadriplegia caused by damage to the spinal cord
Road rash and disfigurement
Damage to vital organs
Wrongful death
You don't have to bear the burden of a bike crash injury alone. Find out how we can help, starting with a free, no-obligation consultation today.
Motorcycle Crash Injury Lawyers for Columbus, Georgia
The Insurance Companies Will Have Lawyers. Why Wouldn't You?
Montlick is Your Answer
Our team is committed to handling the insurance complications and legal issues for our motorcycle accident clients so that they can focus on healing and rehabilitation. Get your free consultation today.
Free Consultation
It's important to remember after a bike crash, insurance companies (even your own) are not on your side. They're motivated by profits. Trying to take on these enormous corporations on your own without a qualified attorney in your corner could be an extremely costly mistake. You deserve more. You deserve Montlick.
Insurance companies might refer to unfair and harmful stereotypes to try and minimize your claim or deny it altogether. When a motorcycle accident disrupts your life, you need a legal team who knows how to fight for you against powerful insurance companies.
Ready to Fight for You
Our experienced Columbus motorcycle accident attorneys will explore every possible avenue for financial compensation in your case.
Contact Us 24/7
Severe Injuries
Motorcyclists love the Peach State for its open roads and diverse landscapes. Whether it's a spin through Columbus' city streets or a coastal cruise further east, motorcycle rides through Georgia are often full of fun and great sights. However, they can end in disaster in an instant.
While motorcycles provide a fun and fuel efficient mode of transportation, motorcyclists face much more significant risks of being in a collision and suffering life-changing injuries or fatalities than automobile drivers.
There are approximately fifty thousand motorcycle accidents annually in the U.S. resulting in thousands of fatalities and tens of thousands of serious injuries.
Motorcycles are inherently more dangerous because they lack the basic safety features and stability of cars, trucks and SUVs. Columbus motor vehicle accidents that result in vehicle ejections are among the most deadly of all passenger vehicle accidents, but virtually every motorcycle accident essentially results in a vehicle ejection because there is no physical frame or body to protect a motorcyclist when he or she is involved in a collision.
Many motorcycle accidents in Columbus occur because motorcyclists simply have no time to safely react to driving errors by other motorists. Handling limitations, lack of stability and the complete absence of safety equipment means that Columbus motorcycle accidents frequently result in debilitating injuries with permanent life changes effects.
The experienced Columbus motorcycle accident attorneys at Montlick have been seeking compensation for motorcycle injury victims since our law firm was founded 39 years ago.
If you were injured by a negligent driver of a vehicle who was drunk, distracted, drowsy or otherwise driving unsafely, you may have a right to seek compensation for your injuries.
What Causes Motorcycle Accidents in Columbus?
Ready to Fight for You
Our experienced Columbus motorcycle accident attorneys will explore every possible avenue for financial compensation in your case.
Contact Us 24/7
Motorcycles lack the crashworthiness of passenger cars, trucks and SUVs so Columbus motorcycle collisions often involve devastating injuries that may significantly alter the course of one's life. Data from the NHTSA indicates that a motorcyclist has a twentyfold greater risk of being involved in an accident when compared to drivers of four wheeled motor vehicles.
Motorcycles not only fail to offer the structural protection and other safety features of other motor vehicles, but they are much harder for other drivers to see because of their relatively diminutive size. Although data indicates that motorcycle driver inexperience contributes to many Columbus motorcycle accidents, this is partly because the design of motorcycles makes them extremely unstable so that there is virtually no margin for error when motorcyclists must engage in sudden braking or hard steering maneuvers.
A few common causes of motorcycle accidents in Columbus include:
Accidents caused by drivers that do not see motorcycles because they fail to check blind spots or engage in distracting activities.
Collisions with drunk drivers
Lane change collisions where drivers fail to check for the presence of motorcycles
Obstructions, pavement defects and other roadway hazards
Rear end collisions with motorcycles by speeding or inattentive drivers
Left turn motorcycle accidents by distracted or inattentive motorists
Defective bikes that malfunction resulting in loss of control or impaired braking ability
While most motorcycle accidents in Columbus pose a risk of serious injuries, riders not wearing a motorcycle helmet are particularly at risk. Although state law requires all motorcyclists to wear helmets, some Columbus motorcycle riders do not comply with the mandatory helmet law. This can be a tragic and fatal decision because forty percent of those who die in motorcycle accidents are not wearing helmets. Those who survive a motorcycle accident when not wearing a motorcycle helmet often suffer devastating head injuries that permanently impair mental functioning, mobility and sensation.
Our Columbus motorcycle accident attorneys understand that these types of severe head injuries can prevent an accident victim from engaging in one's occupation, taking care of one's family or even taking responsibility for one's one basic daily needs.
If you are involved in a Columbus motorcycle accident when you are not wearing a helmet, it may also be more difficult to recover the full measure of compensation for your injuries. Insurance companies frequently argue that the injury victim caused or contributed to a motorcycle collision to shift responsibility for the collision to the motorcycle rider at least to some degree. If you suffer a serious head injury in a Columbus motorcycle accident, your recovery may be reduced because the head injuries may be determined to be partially caused by your failure to wear a helmet.
Frequently Asked Questions
Get Answers When You Need Them
Serving Columbus, GA and More
Trusted Motorcycle Accident Lawyers for the Following Areas & Beyond: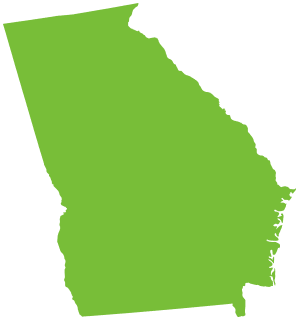 Phenix City, AL (36867, 36868, 36869)
Fort Benning, GA (31905)
Fortson, GA (31808)
Midland, GA (31820)
Cataula, GA (31804)
Upatoi, GA (31829)
Waverly Hall, GA (31831)
Smiths Station, AL (36877)
Ellerslie, GA (31807)
Hamilton, GA (31811)
Salem, AL (36874)
Pine Mountain, GA (31822)
Cusseta, GA (31805)
Fort Mitchell, AL (36856)
Shiloh, GA (31826)
National Motorcycle Accident Attorney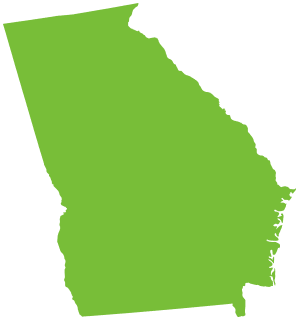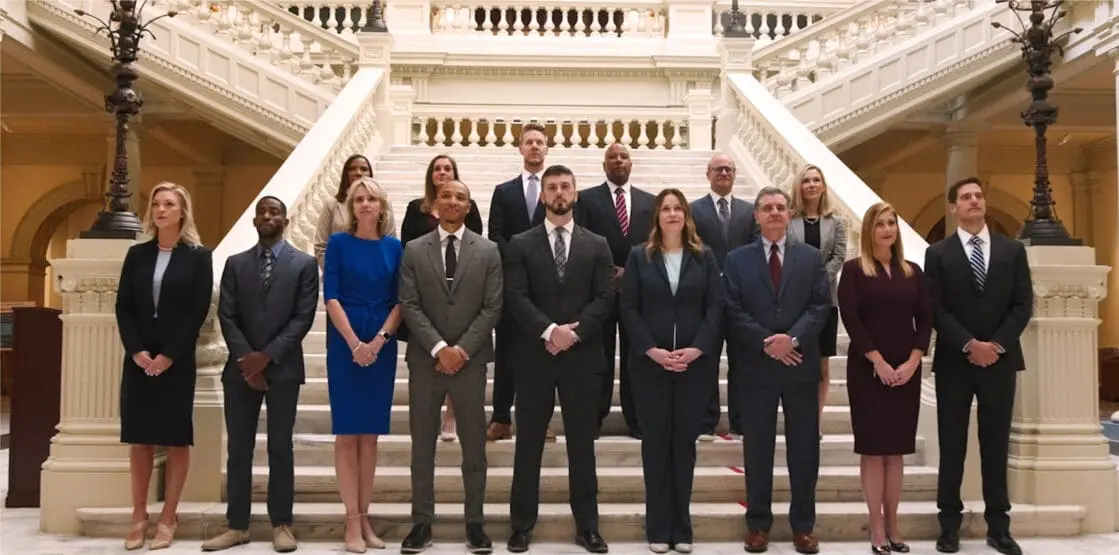 Because we can't stop accidents from happening, we do what we can to help minimize their long-term impact. We put more money in your pocket, where it belongs.