Columbus Slip, Trip & Fall Injury Lawyers
Taking Falls Seriously
You shouldn't have to pay for a property owner's failure to meet basic safety standards. 
A dangerous condition on someone's property that results in an injury to someone else can be grounds for a personal injury claim. These types of claims fall under the category known as "premises liability." The world of premises liability is extremely complicated. That's where we come in. We can fight on your behalf so you can receive the money you deserve to heal from your injury and more on.
Work With The Powerhouse Firm that Puts You First®
When a slip, trip or fall accident upends your life, you need a law firm that knows how to explore all avenues of compensation and vigorously pursue them on your behalf. You need Montlick Injury Attorneys.
I got in a very bad life changing accident.. but thanks to the most high !!! I was able to walk away with no life threatening injuries.. didn't know who to call and I seen a billboard with MONTLICK on it .I gave them a call and I was introduced to SCOTT PATTERSON .. He made the process so easy and he didn't stop until he got me the highest amount for my accident. I really appreciate MONTLICK for hiring SCOTT .. thanks
Lun White
When I was involved in a Automobile accident, my wife said you have to called Montlick & Associates. That was the best called I have ever made. Attorney Jason took my case and he did an exceptional Job from start to finish. He kept me informed throughout the process. Thanks Montlick & Associates for providing excellent service.
GB (GB)
This is my second time using Montlick & Associates. I was referred to them by my brother who had previously used them for an accident he was involved in. After hiring them for my first accident case I was very impressed. They made sure I understood the whole process and was willing to answer any questions I had. My first accident case settled for 50k and my second case was for 80k. My attorney was Aaron Monick. He's truly one of the best attorneys in the business. Needless to say, I was very happy with both outcomes. If u need an accident attorney, do yourself a huge favor and contact Montlick & Associates, I guarantee u that you won't regret it. Their customer service and professionalism and A1!
Charles Bramlett
I came to Montlick because of a minor accident I had on slingshot. Nothing is too big or too small for this law firm. I must say. It has been a pleasure working with Sarah and her asst Christopher. They were very professorial. And got right on the case. They always kept me informed every step of the way. Very satisfied customer! Thx again! 😊
angela Jones
Montlick & Associates is the best Law Firm. My experience with this Firm is so amazing!Expertise in an automobile accident. They handle my case with such professionalism. I would recommend them to anybody that is involved in a car accident. Thank you Montlick & Associates for being there for me. Thank you.
w sutherland
Mr.joe Ross is the right person to call on when you have anything dealing with accidents. Thank you Joe Ross to help me with you are the right person to talk with when it comes to to any cases thanks again
Demarcus Cousin
I am so happy with the results that Jason got for my case. All other practices wouldn't take my case but not Jason. He knew I had a bad fall and injury. He and Esmerelda worked so hard and informed me of every detail immediately. I highly recommend their services. If I ever need an accident attorney, I will not hesitate to call Jason. Thank you and I hope you enjoyed the goodies I baked for you. I will forever be grateful for the settlement you got for me.
mary mullins
My experience with Montlick and having Ms. Sara Root alongside her team member went above the call of duty to assist me and daughter after our accident a few months. I'm very grateful to have them on my side the whole step of the way.Thanks again Ms. Sara Root, Chris Gladys and the rest of Montlick & Associates.
bernell carey
Jason and Kalena took great care of me! This was my second experience with Jason and his team and I truly feel seen and heard every time. This time around, the accident was extremely rough. My life was in shambles and I am still baffled at how reassuring everyone was consistently. I trust his expertise wholeheartedly. I am always satisfied with his communication and overall results. I hope I don't have to deal with an accident ever again but if I had to deal, I know where I am headed. I appreciate you all!!
Ajahnae
I had an amazing experience with Montlick & Associates. I had my first car accident and never had to go through anything like this before. Cate and Amy were extremely helpful, reassuring, and answered any questions I had in a timely manner whether it be email or a phone call. Great communication and very friendly, satisfied with my settlement as well. If I ever have another accident I would love to get Cate and Amy again! Thank you.
Hannah Abuata
SEE IF YOU QUALIFY
Do you have a case?
More Money, Less Stress

Real Help Begins Here®
Maximizing Your Recovery
The most important part of your journey is your recovery. We handle all aspects of your case and fight to get you more money in your pocket so you can focus on healing.
We Know What It Takes to Win®
Our success is based on decades of experience, a staff of outstanding legal minds, and our client-first mentality. When you choose Montlick, you'll know you're working with a law firm like no other.
We Fight for You. Here's How:
We work tirelessly to prove liability
We offer compassionate support
We keep you informed about your case
We take on huge corporations, and win
Slip and Fall Injury Lawyers Serving Columbus
Do I Have a Case?
We all know that slightly embarrassing feeling of tripping over our own feet. Sometimes, a slip-and-fall is simply an accident that isn't anyone's fault. However, the circumstances change when hazardous conditions on a property cause a fall. 
A dangerous condition on someone's property that results in an injury to someone else can be grounds for legal action. If you were injured in a slip and fall accident or another premises liability accident in Columbus, Georgia, Montlick is ready and able to fight on your behalf. 
Premises Liability Lawyers Serving Columbus, GA
Slip and Fall Cases Can Be Complex
Get the Money You Deserve
With over 39 years of experience, we know what it takes to get you the compensation you deserve if you've been injured due to a negligent property owner.
Contact Us
Slip and fall cases against property owners often involve complex legal issues, such as sovereign immunity when pursuing an injury claim against a public entity, the legal relationship between the parties and the purpose of the injury victim for being on the premises as well as other important legal questions that can impact liability.
Our Columbus slip and fall attorneys at Montlick also recognize that slip and fall claims may require careful investigation of lighting conditions, the amount of time a hazard was present, maintenance practices, prior accident reports and other factors. We have successfully represented Columbus slip and fall victims since our law firm was founded in 1984.
What Is Premises Liability?
Slip and fall accident claims are governed by the area law referred to as "premises liability." Premises liability law defines the duty of property owners to make their premises safe for those who come on their land or to warn about potential hazards that are not obvious to visitors. While a Columbus commercial property owners conducting business on the premises essentially have an obligation to make their premises reasonably safe by removing known hazards or investigating to discover hazards that they should know exist, this duty can vary depending on the reason a visitor is on the premises.
When a customer is patronizing a Columbus business, the business owner generally must take reasonable care to make the premises safe from foreseeable hazards and hidden dangers. This includes conducting reasonable inspections and maintenance of the premises to discover unsafe conditions like a bunched up rug, broken step, slick or sticky substance on the floor or other hazards.
The Right Call
We've been putting money in the pockets of injured people since 1984. See what we can do for you.
Contact Us 24/7
What Damages are Available?
When a serious Columbus slip and fall causes serious injuries, it can result in physical limitations or pain and emotional stress and anxiety as well as challenging financial obstacles. Our Columbus slip and fall accident law firm may be able to pursue a claim for multiple forms of financial compensation including:
The expenses associated with medical treatment including hospitalization
Pain and suffering which may include diminished enjoyment of life
Reduction in earning potential and lost past and present income
Diminished spousal services or companionship
Burial and funeral expenses (wrongful death cases)
Other damages depending on facts
We Know How to Get Slip and Fall Victims Paid
When a Columbus slip and fall injury victim pursues a legal claim, it is important to understand the key role of an investigation and proper discovery of the facts. Slip and fall cases in Columbus will typically turn on the specific facts surrounding the incident that results in injury. Our experienced Columbus slip and fall accident injury lawyers may investigate for evidence of carelessness or indifference by a business owner including patterns of accidents and the response of the property owner to those reports, a lack of proper maintenance inspections, inadequate lighting, the use of warning signs and barriers, and more.
Your attorney might use any of the following methods to prove liability and get you the money you deserve:
Inspection of the premises
Review of business records
Examination of store accident reports
Public records of past accidents requiring emergency medical response personnel
Surveillance video
Citation or inspection records by fire and building inspectors
Accident reports made at the time of the Columbus slip and fall accident
Interviews with witnesses and customers including suppliers, patrons and employees
Review of prior lawsuits or settlements
Common Slip-and-Fall Injuries
Montlick Has You Covered
If you've been wronged and it cost you, we're here to fight for you. Don't wait – get started today with a free consultation.
Schedule a Consultation
Slip and fall injuries are often parodied in movies as minor incidents with exaggerated injuries, but this is a gross misrepresentation of the types of permanently debilitating injuries that often result from a Columbus slip and fall accident. There are over nine million people disabled or hospitalized in slip and fall incidents annually in the U.S., and an elderly person dies in a fatal slip and fall accident every 35 minutes. Columbus slip and fall accidents can result in serious injuries including:
Severe head trauma including injuries to the brain
Broken bones including frequent hip injuries in seniors
Damage to the spinal cord that may result in impaired sensation, mobility limitations and paralysis
Ligament and tendon damages to knees and other joints that require surgery
Wrongful death
Frequently Asked Questions
Get Answers When You Need Them
Slip and Fall Lawyers Near Me in Columbus, GA
Top-Rated Injury Attorneys for the Following Areas: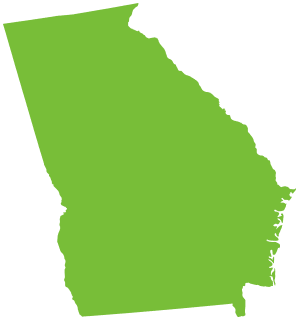 Phenix City, AL (36867, 36868, 36869)
Fort Benning, GA (31905)
Fortson, GA (31808)
Midland, GA (31820)
Cataula, GA (31804)
Upatoi, GA (31829)
Waverly Hall, GA (31831)
Smiths Station, AL (36877)
Ellerslie, GA (31807)
Hamilton, GA (31811)
Salem, AL (36874)
Pine Mountain, GA (31822)
Cusseta, GA (31805)
Fort Mitchell, AL (36856)
Shiloh, GA (31826)
National Slip-and-Fall Injury Attorney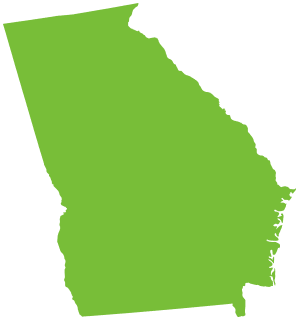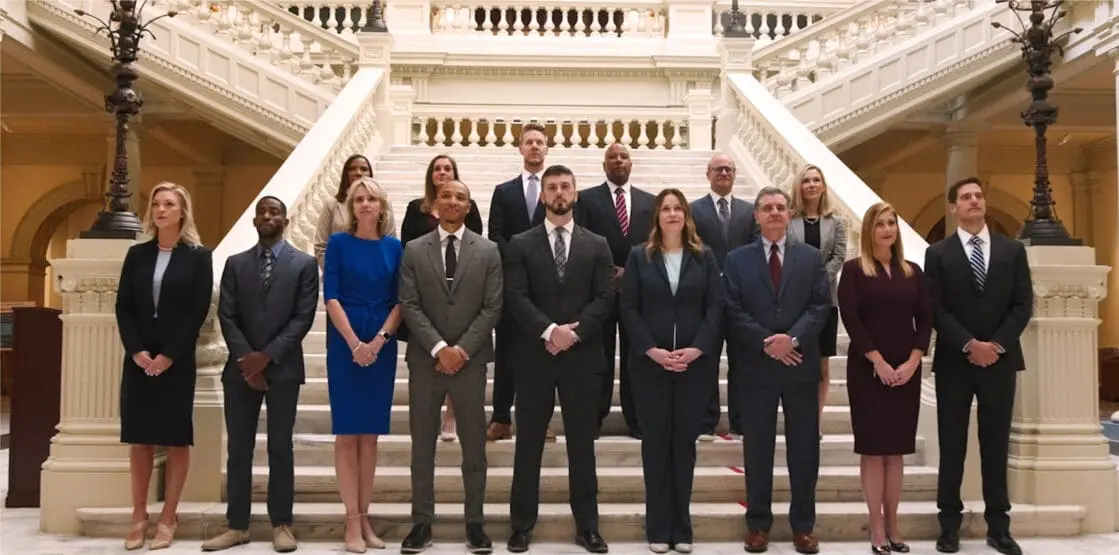 Because we can't stop accidents from happening, we do what we can to help minimize their long-term impact. We put more money in your pocket, where it belongs.