Slip and Fall Claims Lawyers Augusta Can Rely On
Slip and Falls are Serious. We Treat Them That Way.
You shouldn't have to pay for a property owner's failure to meet basic safety standards. Montlick fights for your maximum financial compensation. 
After a slip, trip, or fall injury, entering an uphill battle for compensation is likely inevitable. Unfortunately, slip and fall injuries can happen to anyone, anywhere, at any time. In a matter of seconds, they can alter your day-to-day life, leaving you with mounting medical bills and unanswered questions. Trust Montlick to fight insurance company traps and navigate the legal system on your behalf.
Make Your First Call the Right Call™. Make it Montlick.
We know many people tend to downplay the severity of slip, trip and fall injuries. Not us. We take your pain seriously, and we're here to help fight for the compensation you deserve.
I got in a very bad life changing accident.. but thanks to the most high !!! I was able to walk away with no life threatening injuries.. didn't know who to call and I seen a billboard with MONTLICK on it .I gave them a call and I was introduced to SCOTT PATTERSON .. He made the process so easy and he didn't stop until he got me the highest amount for my accident. I really appreciate MONTLICK for hiring SCOTT .. thanks
Lun White
When I was involved in a Automobile accident, my wife said you have to called Montlick & Associates. That was the best called I have ever made. Attorney Jason took my case and he did an exceptional Job from start to finish. He kept me informed throughout the process. Thanks Montlick & Associates for providing excellent service.
GB (GB)
This is my second time using Montlick & Associates. I was referred to them by my brother who had previously used them for an accident he was involved in. After hiring them for my first accident case I was very impressed. They made sure I understood the whole process and was willing to answer any questions I had. My first accident case settled for 50k and my second case was for 80k. My attorney was Aaron Monick. He's truly one of the best attorneys in the business. Needless to say, I was very happy with both outcomes. If u need an accident attorney, do yourself a huge favor and contact Montlick & Associates, I guarantee u that you won't regret it. Their customer service and professionalism and A1!
Charles Bramlett
I came to Montlick because of a minor accident I had on slingshot. Nothing is too big or too small for this law firm. I must say. It has been a pleasure working with Sarah and her asst Christopher. They were very professorial. And got right on the case. They always kept me informed every step of the way. Very satisfied customer! Thx again! 😊
angela Jones
Montlick & Associates is the best Law Firm. My experience with this Firm is so amazing!Expertise in an automobile accident. They handle my case with such professionalism. I would recommend them to anybody that is involved in a car accident. Thank you Montlick & Associates for being there for me. Thank you.
w sutherland
Mr.joe Ross is the right person to call on when you have anything dealing with accidents. Thank you Joe Ross to help me with you are the right person to talk with when it comes to to any cases thanks again
Demarcus Cousin
I am so happy with the results that Jason got for my case. All other practices wouldn't take my case but not Jason. He knew I had a bad fall and injury. He and Esmerelda worked so hard and informed me of every detail immediately. I highly recommend their services. If I ever need an accident attorney, I will not hesitate to call Jason. Thank you and I hope you enjoyed the goodies I baked for you. I will forever be grateful for the settlement you got for me.
mary mullins
My experience with Montlick and having Ms. Sara Root alongside her team member went above the call of duty to assist me and daughter after our accident a few months. I'm very grateful to have them on my side the whole step of the way.Thanks again Ms. Sara Root, Chris Gladys and the rest of Montlick & Associates.
bernell carey
Jason and Kalena took great care of me! This was my second experience with Jason and his team and I truly feel seen and heard every time. This time around, the accident was extremely rough. My life was in shambles and I am still baffled at how reassuring everyone was consistently. I trust his expertise wholeheartedly. I am always satisfied with his communication and overall results. I hope I don't have to deal with an accident ever again but if I had to deal, I know where I am headed. I appreciate you all!!
Ajahnae
I had an amazing experience with Montlick & Associates. I had my first car accident and never had to go through anything like this before. Cate and Amy were extremely helpful, reassuring, and answered any questions I had in a timely manner whether it be email or a phone call. Great communication and very friendly, satisfied with my settlement as well. If I ever have another accident I would love to get Cate and Amy again! Thank you.
Hannah Abuata
SEE IF YOU QUALIFY
Do you have a case?

SEE IF YOU QUALIFY
Do you have a case?

The Law You Need, The Lawyers You Trust™
Property Owners Have a "Duty of Care"
In Georgia, property owners are required to safeguard the well-being of their employees, patrons, and anyone else on a property. When they fail, they could be held liable.
Maximizing Your Settlement
When clients come to us after a slip and fall accident, we understand the physical, financial and emotional stress they're experiencing. That's why we're here–to minimize your stress and maximize the money in your pocket.
Montlick Takes Charge of Your Case. Here's How:
We work tirelessly to prove liability
We offer compassionate support
We handle all legal and insurance time deadlines
We take on huge corporations, and win
Augusta Slip and Fall Attorneys
Property Owner Negligence Is No Match for Montlick
Falls happen. Some people lose their balance and fall while others fail to watch where they are going and trip. But it is a completely different story when an accident occurs due to a slippery surface, cracked sidewalk, broken step, hidden obstruction, or other hazardous condition.
In many cases these types of conditions should have been noticed and action taken by the time the victim was injured. When a property owner fails to repair dangerous conditions, all visitors to the property are at risk. The slip and fall accident attorneys at Montlick have assisted thousands of individuals injured in slip and fall and other premises liability accidents. If you have fallen on the property of another person or company and believe it was due to negligence, our firm will review your accident and provide you with an assessment of your legal rights and options. We fight for our clients who have been injured due to hazardous defects and conditions on property in order to seek compensation from the negligent owners for their damages.
Augusta Premises Liability Claims Lawyers
About Slip and Fall Accidents in Augusta, Georgia
What damages could I receive for my slip and fall related injuries?
Start Here
If you're not sure where to start after a slip and fall injury, start with Montlick. We'll evaluate your situation for free and advise you on next steps.
Get Started
Potential damages in a slip and fall case include, among others:
Past and future medical expenses
Past and future lost wages
Pain and suffering
Mental and emotional anguish
Punitive damages depending on the egregiousness of the defendant's conduct
Am I entitled to compensation for my slip and fall accident?
Start Here.
If you're not sure where to start after a slip and fall injury, start with Montlick. We'll evaluate your situation for free and advise you on next steps.
Get Help
Your legal rights following a slip and fall will depend on the unique circumstances of the accident. Every slip and fall case is different and, at times, plaintiffs may be deemed partially at fault for the accident. In Georgia, injured plaintiffs generally can seek damages from the person that caused their injuries so long as they were less than 50 percent at fault for the accident. In cases in which an injured person contributed to their fall, their recovery may be reduced in accordance with their percentage of fault. Call Montlick to review your situation with an experienced attorney for free.
What are some examples of dangerous conditions that lead to slip and fall accidents?
Possible dangerous conditions include:
Uneven floors
Slick surfaces
Spills or dropped items
Misplaced items
Broken sidewalks
Missing and/or loose handrails
Loose gravel
Uncovered holes
These are just a few examples of dangerous conditions that could give rise to liability on the part of the property owner.
What steps should I take if I fall on someone else's property?
Do Not Delay
You have a limited amount of time to pursue a claim. If you have been injured on someone else's property because of negligence, the best time to contact Montlick is now.
Get Started for Free
If you fall while on someone else's property, your first focus should be on obtaining the medical assistance you need. Call 911 if you have sustained a serious injury in the accident or seek medical attention as soon as possible after the fall. If you fell in a store or business, you should report the accident to the appropriate authority when it happens. Ask for a supervisor or manager. You may be asked to fill out an accident report detailing the fall. If you are physically able, obtain the contact information from any witnesses to the accident and take pictures of what made you fall. Our attorneys can also examine what happened and advise you on what legal rights you may have as well as what actions to take in order to protect your rights.
Serving you at home and nationwide
Serving Augusta, GA and Beyond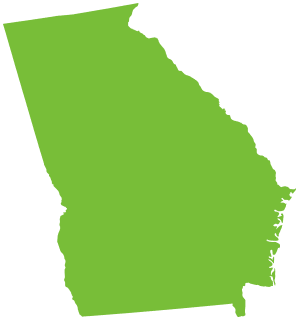 Martinez (30907)
North Augusta, SC (29841, 29842)
Evans (30809)
Hephzibah (30815)
Grovetown (30813)
Belvedere (29841)
Clearwater (29822)
Beech Island, SC (29842)
Graniteville, SC (29829)
Gracewood (30812)
Blythe (30805)
Harlem (30814)
Appling (30802)
Keysville (30816)
Dearing (30808)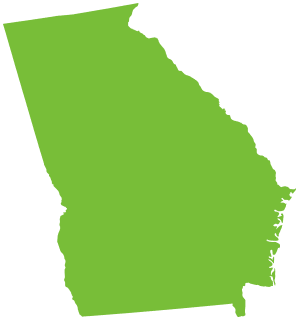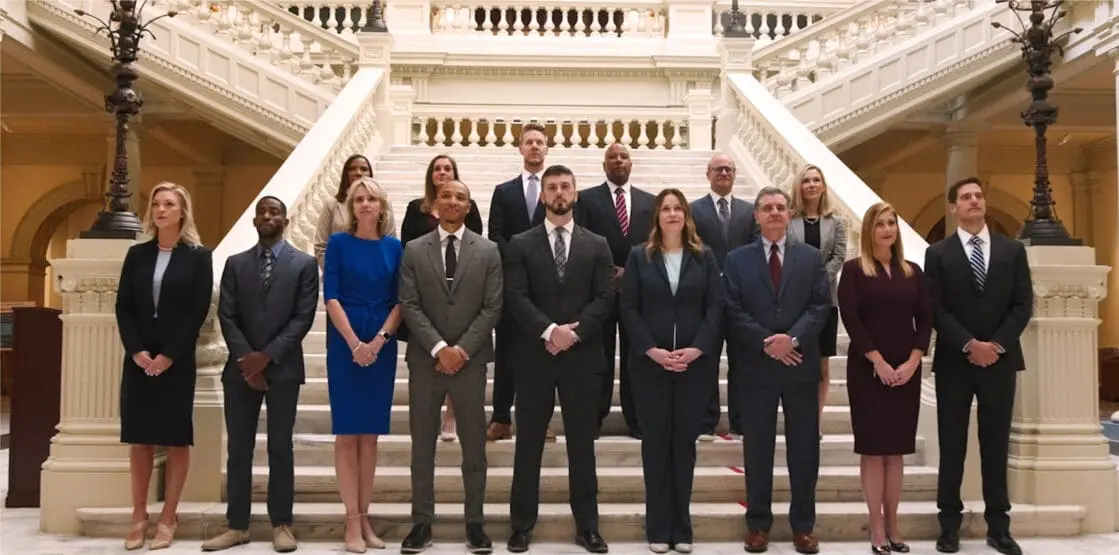 Because we can't stop accidents from happening, we do what we can to help minimize their long-term impact. We put more money in your pocket, where it belongs.