Macon, Georgia Car Wreck Attorneys
We'll Focus on Winning So You Can Focus on Healing
When you're hurt in a car crash that wasn't your fault, you shouldn't get stuck with the bill. 
You're in pain and dealing with the physical and emotional challenges that follow a car accident injury. Unfortunately, a complicated battle for the money you need to pay your bills is in your future, and when you're alone up against huge insurance companies, the odds are stacked against you. We can level the playing field for you.
A Name You Know, A Reputation You Trust™
Georgians know our name—and with good reason. Montlick has earned our reputation as a fierce and respected personal injury law firm of the highest integrity. For decades our attorneys have fought and won the money your friends and neighbors needed. Let us win for you, too.
My family hired David Weinberg to represent my mother. David and Carmen did an amazing job of not only fighting for my mother but keeping us informed through a process we really didn't think we were going to come out on top of. We did get a settlement and the sheer fact that we could in spite of the insurance company doing their best to pull one over on my mother meant everything to us. 10/10 would recommend Montlick & Associates and David Weinberg.
Julie V.
I am a former employee of Montlick and Associates. I was visiting in the Atlanta area when my grandchildren and I were involved in a multiple car accident. It never occurred to me to call another firm and I wasn't wrong. Orlando Marra and his assistant Jennifer kept me informed about what was going on and , hopefully, I won't need them again. If I do, I won't hesitate to call again. Thanks, Orlando.
Susan Carter-Joyce
SEE IF YOU QUALIFY
Do you have a case?
More Money, Less Stress

Billions Won, Countless Lives Restored™
Get the money you need
At Montlick, our goal is to put the most money possible in your pocket, where it belongs. With billions of dollars won for our clients, our attorneys know what it takes to win. Find out what we can do for you.
Your recovery is our priority
The most important part of your journey is your recovery. We handle all aspects of your case and keep you informed, that way, you can focus on healing.
We Promise to Always:
Communicate compassionately and frequently
Work in your best interest
Fight for what's right, not what's easy
Car Accident Injury Attorneys for Macon
How to Know If You Have a Case
Georgia law generally allows victims of accidents to receive money as compensation for their injuries following an accident caused by negligent individuals and/or companies. Negligent parties can include: individuals, public agencies, companies, public utilities, governmental bodies, and other business organizations, either acting in concert with each other or alone.
The facts and circumstances of each case are unique. In order to know if you have a viable personal injury case and are entitled to compensation, you can contact us for a FREE conversation with one of our personal injury lawyers. On your first call, we will examine your situation and walk you through your legal options—all at no cost or obligation.
Macon, GA Car Wreck Injury Lawyers
How Much Is My Case Worth?
Important!
You should never accept a settlement from an insurance company before consulting with an experienced, licensed Georgia car accident injury attorney.
Get your free attorney consult
Our dedicated attorneys pursue all types of financial damages that our clients are entitled to receive in accordance with Georgia law.
There are many factors that can affect the final value of an accident injury claim, such as the strength of legal liability, the specific facts and circumstances of the case, the extent of injuries sustained, the full cost of medical treatment, and much more.
During your free consultation, our attorneys will examine the facts of your case, and can likely provide you with a general estimate of the dollar value of your case.
Specific Dollar Amounts
The amount of monetary compensation an accident injury claimant recovers in the State of Georgia is specific to the circumstances of the accident and the facts of a given case. As such, every motor vehicle accident claim is unique. Predicting the precise dollar amount you and your family will receive from an auto accident claim is not possible at the onset of your case. However, our experienced attorneys are able to advise our clients on the range of potential accident injury case values, once all of the evidence has been assembled, we understand the extent and long-term effects of the injury or injuries, we have reviewed all medical expenses and records, and have evaluated the applicable Georgia law and the strength of the evidence. Our auto accident and wrongful death lawyers work hard and fight hard on behalf of each individual client to maximize the value of their claims according to Georgia law.
Get Justice
The experienced Macon car crash lawyers will explore every possible avenue for your case and recovery. Contact us today, 24/7 nationwide for your no-obligation free consultation.
Contact Montlick Now
During Life's Most Difficult Moments, We're Here for You
In cases of the tragic fatality of a family member, families may be entitled to financial compensation. Insurance companies and the courts term this sum of money as the "value of the life of the victim" We know that phrase can be hard to hear, since no amount of money can truly compensate for the death of a loved one. However, the judicial system does provide financial compensation as one of the few remedies to ease the burden of your loss.
You could be entitled to money for costs of funeral and burial costs, medical expenses incurred prior to death, and more.
Our law firm handles claims arising out of all types of traffic accidents involving negligence, such as:
Car Accidents
Truck Accidents, (all types, including 18-wheeler tractor trailer trucks, big rigs, semis, box trucks, delivery & garbage trucks, pick-up trucks, 15 passenger vans)
DUI and Drug-impaired Driver Accidents
Motorcycle Accidents
Pedestrian Accidents
SUV Rollovers
Hit-By-Car Pedestrian Accidents
Bus Accidents
Bicycle Accidents
Train Accidents
More About Macon Car Crashes
Any type of motor vehicle accident can result in serious injury or the loss of someone you love. Almost 33,000 people per year die in fatal motor vehicle accidents. Many of these accidents are caused by drivers who fail to take reasonable care to obey traffic laws, pay attention to the road or abstain from consuming alcohol before driving. When drivers fail to show the courtesy and responsibility to make Macon roadways safe, our Macon motor vehicle accident law firm is committed to holding negligent Macon drivers accountable for the injuries they cause.
Frequently Asked Questions
Your Car Accident Questions Answered
Representing Car Accident Victims Nationally
Serving Macon GA and More: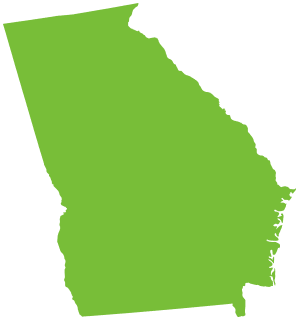 Warner Robins (31088, 31093, 31095)
Lizella (31052)
Byron (31008)
Centerville (31028)
Gray (31032)
Fort Valley (31030)
Jeffersonville (31044)
Bolingbroke (31004)
Bonaire (31005)
Kathleen (31047)
Powersville (31008)
Gordon (31031)
Perry (31069)
Roberta (31078)
Musella (31066)
National Car Accident Attorney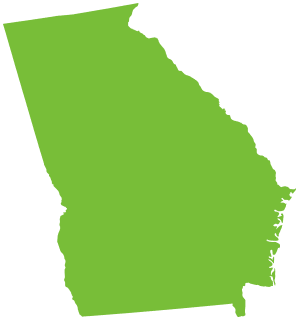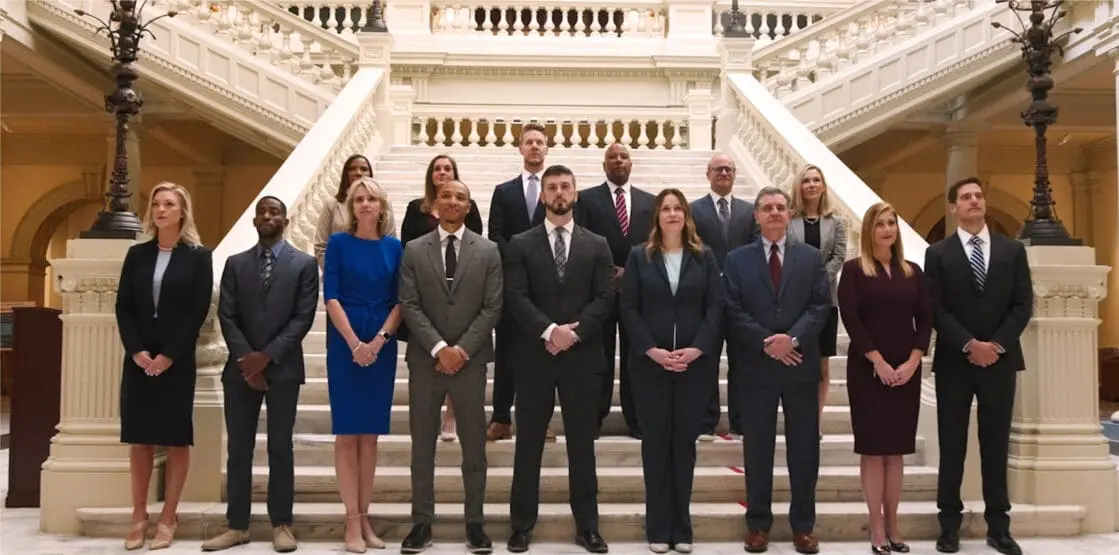 Because we can't stop accidents from happening, we do what we can to help minimize their long-term impact. We put more money in your pocket, where it belongs.