Atlanta Workers Compensation Lawyers
It's Not Just Workers' Compensation Claim. It's Your Livelihood
You were injured while performing your job. You're in pain and out of work. Montlick knows what it takes to get you what you deserve.
Injuries occurring in a workplace, regardless of who is at fault, can lead to a series of complications. High medical bills and an inability to return to work affects not just you, but those who rely on you too. You shouldn't go through this stressful time alone. Call Montlick to find out your path forward.
A Trusted Reputation
Georgians know our name—and for good reason. Montlick has established itself as a fierce and respected personal injury law firm of the highest integrity. For decades our attorneys have fought and won the money our clients need to move forward. Find out how we can help you today.
Atlanta Workers' Compensation Client Reviews on Google
When it comes to personal injuries being handled with upmost quality care, professionalism and determination to resolve all legal woes quickly and successfully. I'll be the first in a very long line of satisfied customers to say that Monica Pearson, (one of Atlanta's great Black female broadcast journalists and the first, former WSB-TV evening anchor at Channel 2 Action News) who I truly admire was right on the money (meaning trustworthy) for informing all victims of negligence to seek legal help from a proven law firm such as Montlick & Associates, who I call the best of the best LEGAL STRONG ARMS in the personal injury business!I'm a client of this wonderful establishment who truly took care of all my needs relating to my unfortunate accident, all due to a distracted driver who paid dearly for his poor driving ability.In saying that, I must recognize two important people at the firm. One is legal assistant Amber Starks (a marvelous paralegal) who kept my spirit up while I dealt with my personal recovery. Amber Starks is fantastic person to know, and second is my attorney, the incredible Nick Vocino. I call him a "legal eagle battling ram" for the underdog against vicious insurance companies. He's terrific! Nick "The Battle Ram" Vocino is "no joke" when it comes to him protecting his clients, he's fabulous! And last but also first is the entire staff at Montlick, who made me feel like one of their family members, just splendid! Alright people, I stated I was recognizing two, but I ended up acknowledging four. Monica Pearson, Amber Starks, Nick Vocino and the staff at Montlick; thank you for all that you have done and still do. All of you have earned my respect and deserve a round of applause from your clients. Ladies & gentlemen, I appreciate you for a job well done. Many blessings I send to you.
Dante' McGill
Amber and Nick have been an outstanding team. They guided me through the legal process after my accident and always kept me up-to-date with progress on my case. Amber was always available to answer any questions, and was so polite and professional. Both Nick and Amber really did an amazing job of making me feel like I was their priority. Thanks so much to both of you!
Drew's Reading Room
I have dealt with a few attorneys, but I can truly say that my experience with Montlick and Associates were the best. I didn't have to chase them for updates, they kept me well informed during the whole process. Thanks guys, job well done.
James Grimsley
Jeff Beard and jarena are amazing they done and exceptional job. I would recommend them to everyone and anyone. They were consistent in everything and treated me more than family. May God bless them and all the associates that work there.
Jessie Whitworth
I recommend anybody whose been in a wreck and or been wrongfully injured please establish your attorney services at this firm. Ellis C. Liu, Attorney a Law did an amazing job with my case. The professionalism and due diligence with my situation was top notch!
Jordan Player
Michelle Mumpower did an awesome job of keeping us handling and settling this case for us. Her assistants Ryan and Mendavia kept in touch with us on a daily or weekly basis as needed. I would recommend this firm and this team
Eric Prince
I am so very pleased that I chose Montlick and Associates to represent my case. I received more than I expected! Great job Mr. Patterson! I'm grateful!
Loretta Thomas
SEE IF YOU QUALIFY
Do you have a case?
We fight for injured workers.

SEE IF YOU QUALIFY
Do you have a case?

Atlanta's Workers' Compensation Lawyers
Experience Matters
Montlick's attorneys have been fighting hard to recover the maximum compensation for each of our clients, for over 39 years. Our attorneys have recovered billions of dollars for our clients. Let us fight for you, too.
The Powerhouse Firm that Puts You First®
Our experienced attorneys know the physical and financial toll a job injury can take on an individual and family. We're here to help. Montlick is committed to exploring every avenue to get our clients the compensation you deserve.
The Montlick Team Is
Committed
Skilled
Top-Rated
Fierce
Workers Compensation Attorneys in Atlanta
Do I Have A Case?
The workplace can be a dangerous place. That's why Georgia's workers' compensation system was created. This no-fault workers' compensation system provides financial and medical benefits to a worker who sustained an injury as a result of an on-the-job accident. Common examples of workplace accidents include:
Construction accidents
Falls
Defective machinery
Explosions
Scaffolding accidents
Resulting injuries are often severe and can cause serious, long-term disabilities that prevent the injured person from returning to work. Workers' compensation (often referred to as "workers' comp") helps protect injured employees and their dependents from lost wages and other hardships caused by the injury.
Depending on the circumstances, if your work injury involved an at-fault third party, you may be entitled to file a personal injury claim, in addition to your workers' compensation claim. Typically a personal injury claim will be worth significantly more money, so it's important that a skilled lawyer give appropriate consideration to all avenues of recovery that might be available.
Atlanta Workers Compensation Lawyer
Workers' Compensation Eligibility In Atlanta
Did You Know?
Even if you're employed as a contractor and receive a 1099 for taxes, you may still be entitled to workers' comp benefits. Call us today.
Call Montlick
Generally speaking, in Georgia workers' compensation will apply to any employer with 3 or more employees under the following circumstances:
You must be an employee (full or part-time)
You do not have to be employed by only one employer
You do not have to have a written employment contract
It's always best to consult with an experienced attorney as soon as possible after an injury to make sure you understand your rights and the steps that are necessary to protect them. Additionally, there are certain legal time deadlines and insurance notification requirements that you must comply with in order to maintain your rights.
We Protect Our Clients from Powerful Insurance Companies
A primary goal of insurance companies is to minimize, delay, and even deny your claim. They routinely take advantage of the emotional and financial stresses following an on-the-job injury in an effort to get individuals to settle for less. We deal directly with the insurance companies so you don't have to, and we know all their tricks and traps.
Insurance companies know that legal representation is bad for their bottom line. Having experienced legal counsel by your side is likely to increase your chances of success, and the dollar amount that you receive.
Are Benefits Automatic?
Not necessarily. Sometimes there's a fight. The extent of your injuries could be in dispute, or even whether those injuries were caused by the work-related incident. That's where we come in.
Find Out Your Options
I was injured at work. What do I do now?
Make sure that you report your injury as soon as you as possible to your employer, supervisor, or the individual who is designated by your employer to handle workplace injury reports.  There may be a deadline to file a report, depending on the state in which the accident occurred, which is why you should act fast. Failure to comply with any legal deadline will permanently bar your rights to compensation.
What types of benefits will I receive from workers' compensation?
While it depends upon state law, there are typically three types of benefits that may be possible for an injured worker to receive.  These are as follows:
Medical benefits.  Your employer's workers' compensation insurance carrier will pay for your qualifying medical treatment if said treatment is for an injury that occurred on the job.  This includes hospital bills, doctor bills, prescription, physical therapy, and travel expense, if necessary.  Normally, subject to applicable state law, workers' compensation claimants must treat through approved doctors.
Disability benefits.  If a worker sustains permanent injuries or is unable to recover fully from being injured, they can normally obtain disability benefits.  Of course, this depends upon one's ability to return to work as quantified by a medical doctor as well as the extent of the injury.
Wage benefits.  Workers, after being injured, can receive a percentage of their lost income.  Generally, these benefits are subject to a cap based on state law.
Can I File a Workers' Compensation Claim Without a Lawyer? 
Handling a case yourself without proper legal training can be like navigating through a minefield. There are many traps and potential pitfalls if you don't have legal training and expertise in this area of the law, all of which must be successfully handled in order to maximize the value of your claim. This includes complying with certain notification requirements to avoid losing your right to bring a claim altogether.  The applicable laws can also change based on the size of your employer, the jurisdiction of the incident, and more. Insurance companies employ adjusters who are trained to delay, minimize, or even deny your claim. There could also be additional avenues of compensation in addition to your employer, depending on your case's unique circumstances.
We advise talking with a lawyer about your claim as soon as possible to maximize your financial compensation. If we handle your case, your experienced Montlick attorney will navigate the insurance company, state, federal and local laws, and meet all legal and non-legal time deadlines on your behalf, so you can focus on healing.
Compensation for Worker Comp Claims in Atlanta
Speaking with an experienced Atlanta workers' compensation lawyer will help you to understand your rights and get the fullest workers' compensation payments available to you, and determine what steps you can take to be made whole again by pursuing a personal injury claim as well.
Seek Help Now
Most companies in Georgia are required to carry workers' compensation insurance. Under this insurance system, employees who are out of work for at least seven days due to a work-related injury are generally entitled to benefits, but the amount will vary based on a few factors.
Compensation is usually equal to two-thirds the amount of an employee's regular working pay, plus medical care and disability payments. However, this weekly compensation is capped by state laws.
What if a work-related injury has partially or totally disabled me?
If you have been injured to the extent that a doctor has ordered you not to work, or to be put on light duty and there is no light duty work available, you are entitled to weekly checks for lost income after a "waiting period" of one week through the workers' comp system. If you are out of work for 21 days, you will be entitled to be paid for the waiting period as well, and the checks are due 21 days after your injury.
If you can return to work, but are earning less than you were earning before because your injury has limited your work hours or capabilities, you may be entitled to partial disability benefits. This weekly compensation is also capped by relevant state law.
Workers compensation in Georgia is an exclusive remedy
Unfortunately, due to its weekly workers compensation cap, the state of Georgia has one the lowest weekly temporary total disability rates in the country. It is also an "exclusive remedy," meaning if you cannot sue your employer for a personal injury claim like you might sue another party in a similar, non-work accident. With such low payouts, an injured worker might find themselves struggling to make ends meet. But you could have more options.
Every case is unique and your employer may not be the only party that can be held legally and financially responsible for your injury. If the injury was due to a third party that was not their employer, for example faulty equipment or manufacturing error, an injured worker could file a separate personal injury claim against the equipment's manufacturer.
Your Questions Answered
Atlanta Workers' Compensation FAQs
Your National Workers' Compensation Attorney
Proudly Serving Atlanta and Beyond: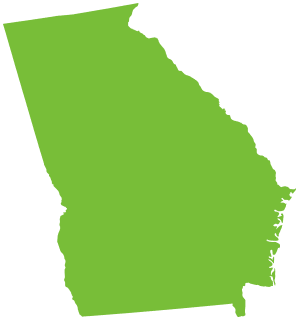 Decatur (30030, 30032, 30033
East Point (30344, 30364)
College Park (30337, 30349)
Hapeville (30354)
Forest Park (30297, 30298)
Riverdale (30274, 30296)
Avondale Estates (30002)
North Decatur (30030)
Druid Hills (30307)
Conley (30288)
Panthersville (30034)
Gresham Park (30316)
Candler-McAfee (30032)
Belvedere Park (30032)
Lake City (30260)
National Workers Compensation Attorneys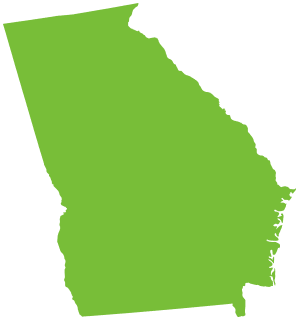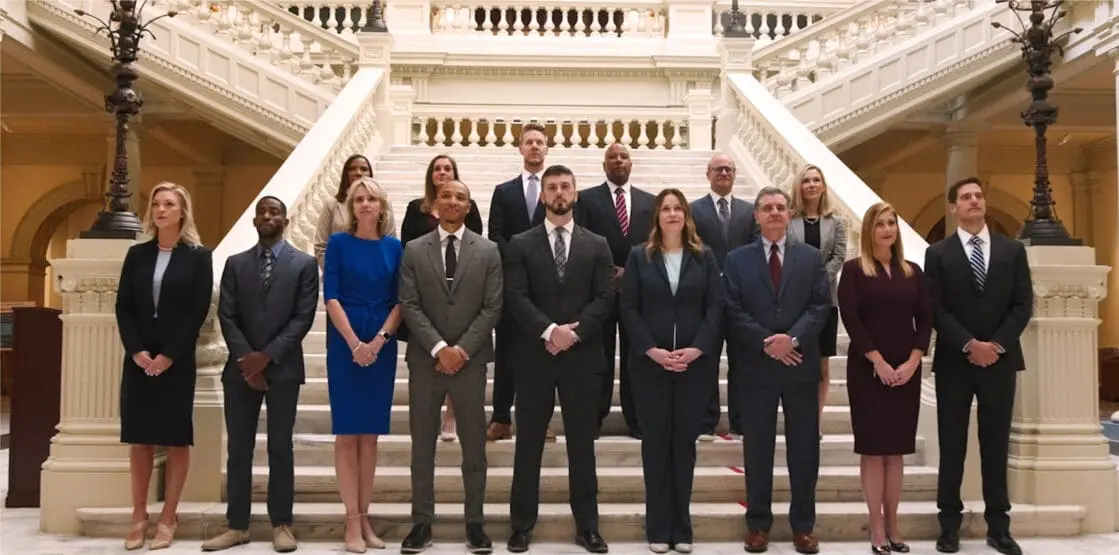 Because we can't stop accidents from happening, we do what we can to help minimize their long-term impact. We put more money in your pocket, where it belongs.