Albany Medical Malpractice Lawyers
We're Here When Those You Trust Let You Down
Every day we rely on medical personnel. Unfortunately, sometimes those who are meant to care for us can also accidentally cause disastrous outcomes. 
A study conducted by John Hopkins University shockingly revealed the third highest cause of death in the United States is medical malpractice. If you've been harmed by a medical professional,  you deserve justice. Medical malpractice cases can often involve several challenging and confusing issues such as:
Complexity of evidence
Cost of pursuing a claim
Challenging legal issues
Juror tendency to trust doctors
You don't have to bear the burden of a medical malpractice injury alone. Find out how we can help, starting with a free, no-obligation consultation today.
Montlick is All About Business .They Take Care Of Their Clients W Live And Dignity..They constantly Check on you Ask About Your Family daily life etc Like they Really know you as an individual. I just love them and I will refer them to anyone. If you're a serious about your case and if you really want some professional help, choose Montlick.Mike fought for me and my Grand daughter... My only regret was I had a second case going on and I really wish it told him about it. Now I'm suffering. They are not nothing like my lip. They don't call you. They don't show no type of love. I'm telling you guys right now go with my looking associate where love is always number one... I love you guys and thank you what you did for me and my family...Love you....Suzon w Bailey
My attorney did his job. He helped me and listened to me. He was a blessing to have as my attorney.
When it comes to personal injuries being handled with upmost quality care, professionalism and determination to resolve all legal woes quickly and successfully. I'll be the first in a very long line of satisfied customers to say that Monica Pearson, (one of Atlanta's great Black female broadcast journalists and the first, former WSB-TV evening anchor at Channel 2 Action News) who I truly admire was right on the money (meaning trustworthy) for informing all victims of negligence to seek legal help from a proven law firm such as Montlick & Associates, who I call the best of the best LEGAL STRONG ARMS in the personal injury business!I'm a client of this wonderful establishment who truly took care of all my needs relating to my unfortunate accident, all due to a distracted driver who paid dearly for his poor driving ability.In saying that, I must recognize two important people at the firm. One is legal assistant Amber Starks (a marvelous paralegal) who kept my spirit up while I dealt with my personal recovery. Amber Starks is fantastic person to know, and second is my attorney, the incredible Nick Vocino. I call him a "legal eagle battling ram" for the underdog against vicious insurance companies. He's terrific! Nick "The Battle Ram" Vocino is "no joke" when it comes to him protecting his clients, he's fabulous! And last but also first is the entire staff at Montlick, who made me feel like one of their family members, just splendid! Alright people, I stated I was recognizing two, but I ended up acknowledging four. Monica Pearson, Amber Starks, Nick Vocino and the staff at Montlick; thank you for all that you have done and still do. All of you have earned my respect and deserve a round of applause from your clients. Ladies & gentlemen, I appreciate you for a job well done. Many blessings I send to you.
I had a wonderful experience with Montlick and my lawyer Nick Vocino. He was very efficient and always available if I needed him. I would recommend Montlick and Nick V. to anyone who needs help after an accident!
My experience with Montlick&Associates was truly a great one. They represented me and my family very well from start to finish. Ms. Forrester and Ms. Casoriowere exceptional and very good at keeping me informed and helpful during my time as their client. I would recommend to anyone that needs an a attorney, look no further because Montlick&Associates is and will be the first to call.Sincerely,Lawrence
I cannot say enough good things about Ellen Forrester and Dayna Clark at Montlick. They took an awful incident and walked me through the process of getting the care I needed and knowledge to help pay for expenses and get a reasonable claim to help me and my family. I have recommended them to others and definitely recommend them to those looking for an attorney that listens and treats you like a person.
Amazing experience with montlick . They were helpful during entire time especially Mr Vocino. I would definitely recommend them to others .
This was my second time using Montlick, my first time was a workman's comp case, this time it was not and they handled it like a champ. My attorney Scott Patterson was awesome so was Jeff ! They answered all of questions I had and kept in contact throughout the entire process, which lasted 21 months till closure. I am in the construction field, just a everyday average guy and highly recommend this firm for any situation that you may have. Hats off to Scott and Jeff for all the help !!
Thank you to Jeff and Chris for taking care of my dad's case so well, and thank you to Faris for bringing us to Montlick and helping with everything along the way! We really do appreciate you guys so much.
Joy and Jennifer made this easy for us after our accident. Both very pleasant and professional. Always there for us when we needed answers and help.
I want to thank Scott Patterson and his team at Montlick & Associates for helping to get my case resolved.
I would like to thank Mike Bish, MacKenzie Lisa's, and David Rubin for handling and litigate my case. They were very professional and helpful making sure that if I didn't have any issues with my workers comp claim. I will recommend Montlick & Associates to anyone that needs help. They keep communication open and have all the right people in place to answer all my questions and very knowledgeable of what steps to take when injured.
SEE IF YOU QUALIFY
Do you have a case?

SEE IF YOU QUALIFY
Do you have a case?

We Take On Negligent Medical Professionals and Win
39 Years of Experience 
Our success is underpinned by decades of experience, a staff of outstanding legal minds, and our client-first mentality. When you choose Montlick, you'll know you're working with a law firm like no other.
Put Our Team to Work for You
We've recovered billions of dollars on behalf of accident victims. See how we can help you, too.
When you work with Montlick, your attorney will always be:
Kind
Reputable
Experienced
Knowledgeable
Medical Malpractice Injury Attorneys Serving Albany, GA
Be Prepared. Know Your Time Deadlines.
No case is resolved overnight, but your Montlick attorney will be with you every step of the way.
After an incident involving a negligent healthcare professional, sorting out where to begin likely leaves you feeling overwhelmed. We urge medical malpractice victims to keep an eye on how much time has elapsed when pursuing a case, as the clock is continuously ticking on legal time deadlines (also known as statute of limitations). When it comes to calling us for your free consultation, sooner is better. 
What does medical malpractice look like?
Medical malpractice can present itself in multiple ways. Thousands of cases are reported each year caused by surgical errors, misdiagnosis, overprescription, incorrect prescription, poor aftercare, premature discharge, and more. In the United States, medical error results in 10% of all deaths. The reality of medical malpractice claims is that:
21% of people have experienced medical errors
Approximately 33% of medical malpractice claims are misdiagnosis errors
Nearly 4,000 surgical errors occur yearly in the US
Between 15-18,000 lawsuits are filed each year alleging malpractice or negligence
Albany, Georgia Medical Malpractice Legal Help
We're Fighting on Your Side.
Types of Medical Malpractice You Should Know
Medical malpractice occurs when a healthcare professional provides a patient with treatment that falls below the accepted standard of care within that field. Claims arising from medical malpractice are not necessarily restricted to doctors, and can include nurses, hospital staff and other medical professionals. Common types of medical malpractice include:
Delayed or misdiagnosis: Prompt and accurate diagnosis is crucial to your medical care. When a doctor fails to diagnose a condition in a timely manner, or provides the wrong diagnoses altogether, this can affect overall health outcomes, even leading to serious injury or death. In such cases, the patient or their family may be able to pursue a medical malpractice claim.
Surgical errors: Practicing surgeons hold the lives of patients in their hands on a regular basis and mistakes made during surgery can have catastrophic results. Surgical errors can include leaving instruments within the patient's body, operating on the wrong part of the body, and failing to use properly cleaned instruments leading to serious infection. Anesthesia errors can also result in permanent injury, brain damage, or death.
Childbirth injuries: Medical malpractice can also be found in prenatal care and/or during childbirth. These injuries can impact the mother, the baby, or both, including brain injuries, fractured bones, and brachial plexus injuries.
Medication errors: Prescription drug errors injure millions annually. Errors can be made during the prescribing, administering, or filling process.
Putting Money In Your Pocket
Here For You
Since 1984, we've been fighting – and winning – medical malpractice cases for those who have been wronged. Call us today.
Contact Us
When the unthinkable happens and those charged with keeping you healthy contribute to your serious injury, contact Montlick.
We pursue financial recovery related to:
Past and future medical costs
Lost wages
Diminished earning potential
Loss of consortium
Diminished enjoyment of life
Emotional distress
Punitive damages
If You Need to File A Wrongful Death Claim on Behalf of a Loved One
Our Attorneys are Here For You
Since 1984, we've been fighting – and winning – medical malpractice cases for those who have been wronged. Call us today.
Contact Us
When negligent medical attention has led to a death, loved ones can pursue a wrongful death claim in search of recovering damages for:
Loss of companionship
Value of support and services
Punitive damages
Burial/funeral expenses
Incurred medical expenses
Pain and suffering endured by the deceased
Frequently Asked Questions
Get the Answers You Deserve
Albany, GA and more
Medical malpractice lawyers near you.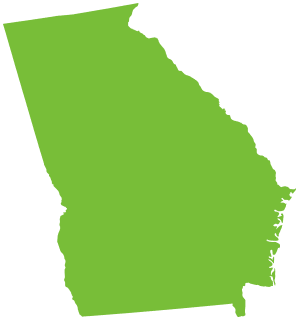 Leesburg (31763)
Dawson (39842)
Sasser (39885)
Putney (31782)
Baconton (31716)
Newton (39870)
Smithville (31787)
Bronwood (39826)
National Medical Malpractice Attorney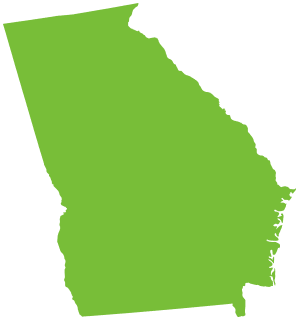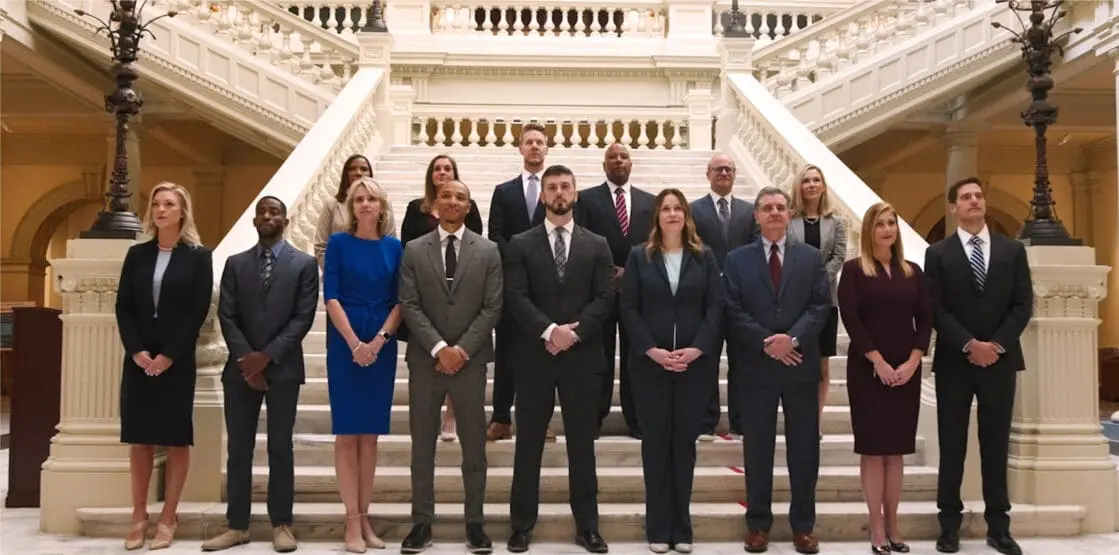 Because we can't stop accidents from happening, we do what we can to help minimize their long-term impact. We put more money in your pocket, where it belongs.