Atlanta Car Accident Lawyers You Can Rely On
Billions Won for Car Accident Victims, Countless Lives Restored™
After a car accident injury, a million questions run through your mind: Will I recover? Will I be able to work? Who is going to pay for all of this?
When an accident upends your life, a stressful battle for your financial compensation lies ahead. Fortunately, you don't have to fight alone. Montlick takes charge of our clients' cases and fights fiercely to put the maximum money in their pockets.
Our success is supported by decades of experience, a staff of outstanding legal minds, and our client-first mentality. When you choose Montlick, you'll know you're working with a law firm like no other.
A Name You Know, A Reputation You Can Trust™
If you live in Georgia, you've probably heard our name. That's because we've been a pillar of the community since our start in 1984. For 39 years we've helped your friends and neighbors get the money they deserved. Now let us help you, too.

Atlanta Car Accident Client Reviews on Google
My family hired David Weinberg to represent my mother. David and Carmen did an amazing job of not only fighting for my mother but keeping us informed through a process we really didn't think we were going to come out on top of. We did get a settlement and the sheer fact that we could in spite of the insurance company doing their best to pull one over on my mother meant everything to us. 10/10 would recommend Montlick & Associates and David Weinberg.
Julie V.
I am a former employee of Montlick and Associates. I was visiting in the Atlanta area when my grandchildren and I were involved in a multiple car accident. It never occurred to me to call another firm and I wasn't wrong. Orlando Marra and his assistant Jennifer kept me informed about what was going on and , hopefully, I won't need them again. If I do, I won't hesitate to call again. Thanks, Orlando.
Susan Carter-Joyce
SEE IF YOU QUALIFY
Do you have a case?
We're ready to fight for you.

The Atlanta Car Accident Law Firm That Puts You First®
Our Focus is You
We'll treat you the same way we would want to be treated. We answer calls and questions promptly, and always keep you informed of the status of your case. You'll get to know your lawyer and legal team personally, and we'll never treat you as just a case number.
Our Experience Pays®
Montlick has recovered billions of dollars for our clients. We believe in fighting fiercely to ensure that our clients get the money that their cases deserve.
We Are Your Advocates When: 
Your medical bills are piling up
Your unsure if you'll be able to return to work
Your injuries are keeping you from daily life
You're unsure of where to turn
Your Atlanta Car Crash Injury Lawyers
The Insurance Company Is Not On Your Side
The emotional and physical distress following a car accident can be devastating and taxing. It might feel like you have an endless list of logistics to figure out, and the idea of getting back to your old self can feel impossibly far away. On top of all of that stress, the financial burden of an accident and any accompanying medical bills can be daunting and demoralizing.
Insurance companies aren't strangers to the stress that comes with an accident and resulting injury—and they will often use your vulnerable state to their advantage. Their ultimate goal is to avoid paying a claim or to pay as little as possible. Insurance companies will often do everything they can to minimize your claim or deny it altogether.
A skilled and compassionate Atlanta auto accident attorney will take the wheel on navigating the frustrating world of insurance company claims for you. We take care of the complicated moving parts of your claims process so you can focus on getting back to where you need to be.
An Insurance Research Council (IRC) study found that:
85% of personal injury claim payouts from insurance companies went to personal injury victims represented by legal counsel.

Injured individuals who retained legal representation generally received substantially higher payouts than unrepresented parties. On average, personal injury victims with lawyers received 300% more financial compensation than those who did not retain legal representation.
Not all Atlanta car accident attorneys are created equal. Choosing Montlick is a smart first step toward maximizing your financial compensation following an auto accident.
"My attorney was truly one of the best attorneys in the business. Needless to say, I was very happy with both outcomes. If you need an accident attorney, do yourself a huge favor and contact Montlick, I guarantee you that you won't regret it."
-client Charles Bramlett
Car Wreck Injury Lawyers in Atlanta, Georgia
Get Results
We have tirelessly represented people injured or killed by the negligence of others for more than 39 years.
Speak With Us
How Our Atlanta Car Accident Attorneys Can Help After Your Car Crash
At Montlick, your case will be handled with the knowledge, experience and resources of a powerhouse law firm, plus as the attention, dedication and personalization that you expect from a small team that intimately knows the details of your case. With your first call, you'll speak directly to an attorney in our office right here in Atlanta, who can ensure your case starts off on the right foot.
Our legal services and support starts with a free car accident consultation. Our attorneys will review the circumstances and facts of what happened before advising you on your essential legal rights and the steps necessary to protect those rights.
Investigation
Car accidents are complex. With many factors at play, a thorough understanding of what happened is key in a personal injury case. An Atlanta car accident lawyer will investigate your auto accident to understand what happened and determine how best to pursue your case. This can include using accident reconstructionist experts, interviewing witnesses and more. Just because the victim of an injury is partially at fault for the accident does not mean that they cannot seek damages. Under Georgia law, a victim that is less than 50% responsible can still seek proportional damages for the injuries they have experienced . That's why a clear understanding and narrative about your accident is so important to your case.
If we are able to accept your accident case, our attorneys and legal support staff will immediately begin working on your case–investigating the accident, collecting records, and gathering evidence and documentation to further substantiate your insurance accident claim.
Negotiation
It is advantageous for a person injured in an automobile crash to speak with an Atlanta car accident lawyer right away. Dealing with an insurance company – your own, or the other party's – without legal representation or guidance is likely to leave you with less money in your pocket. Even if you do not anticipate needing to go to court over your injuries, having a car accident attorney's guidance and assistance in negotiation can significantly increase your payout than trying to do it on your own.
Representation in Court
If the at-fault party's insurance company is unwilling to offer enough money to reasonably compensate you, our law firm has the resources and experience to navigate the litigation process and take cases to trial. Remember that you are always integral to the decision to file a lawsuit and litigate a claim.
We know this can feel like a lot to take in. That's why when you're a Montlick client, your attorney and their staff of legal professionals will be available to answer your questions fully and promptly. When it comes to the fight, you focus on healing. We'll take it from here.
How Can We Help?
Every kind of auto accident, handled skillfully by our Atlanta accident law firm.
Contact Montlick
We handle all types of car accident claims
Car Accidents Collisions involving one or more motor vehicles including pedestrian, bicycle and e-scooter hit-by-car accidents, as well as Uber, Lyft and other rideshare driver or passenger claims.
Truck Accidents Crashes involving large trucks or other commercial vehicles such as 18-wheeler tractor-trailer trucks, big rigs, semis, box trucks, delivery & garbage trucks, pick-up trucks, 15 passenger vans, as well as accidents that involve professional drivers and workers' compensation.
DUI and Drug-impaired Driver Accidents Wrecks caused by an intoxicated driver.
Hit-and-Run Collisions Wrecks in which one or more at-fault drivers flee the scene.
Motorcycle Accidents Crashes involving one or more motorcycles.
Wrongful Death We handle all claims in which someone was tragically killed due to the negligence or reckless actions of another party.
Bus Accidents, Train Crashes and more
Answering Your Questions
When we say "be there for you," we mean it. We promptly answer all phone calls and emails and answer your questions.
Contact Us 24/7
Our Promises to You
1. Treat your case as if it were our own.
2. Protect you from powerful insurance companies.
3. Vigorously fight on your behalf in order to obtain all the compensation and benefits you deserve.
4. Be there when you need us the most and always treat you with dignity and respect
When Accidents are Unavoidable
Despite your safe driving, accidents can still happen. When unfortunate circumstances strike, Montlick is your advocate on the road to recovery.
Contact Montlick Now
Damages and Compensation in Atlanta Car Accident Claims
Under Georgia law, the victim of a car crash injury can be entitled to various types of compensation. As you might expect, victims can potentially recover damages for medical expenses they incur for treatment of the physical injuries caused by the accident. These include expenses for hospital treatment, medications, physical therapy and more. Importantly, victims can seek damages not only for medical expenses they have already incurred, but also for expected medical expenses. For example, when doctors tell a victim they will need surgery in the future to address the injury, or they will need ongoing treatments that extend beyond the time of filing their personal injury lawsuit.
An Atlanta car accident lawyer can also help their client recover damages for lost wages. This is why it's important to keep track of how much work you have missed if you are a victim of a car crash injury. Victims may be able to seek compensation for past and future lost wages, and in some wrongful death cases, a lost income claim is also available for family members of someone who has tragically died in an Atlanta car accident.
Victims in Georgia can also be awarded damages for pain and suffering. Pain and suffering are subjective, and determined by the judge or jury if a case goes to trial. Generally, the idea behind pain and suffering is that, the more severe and painful an injury is, the more damages a victim should be able to seek. An experienced Atlanta car accident lawyer will give you the best chance at persuading a court of the true extent of your injury.
How much is my case worth?
While every case is complex and compensation is based on many factors, the most important is the severity and long-term impact of a victim's physical injuries. Minor injuries such as sprains, soft tissues injuries and whiplash generally have a lower payout than injuries that seriously disable a victim, but not for the rest of their life, such as a broken leg that will heal. Cases with largest settlements tend to be catastrophic resulting in permanent disability or death.
Most Dangerous Atlanta Intersections
When it comes to traffic accidents, Atlanta is a top contender for the most dangerous cities in the state. Data from the Georgia Governor's Office of Highway Safety tells us that Atlanta witnesses hundreds of fatal and non-fatal crashes each and every year.
Not all intersections are created equally, either. Here are the intersections in Atlanta where the damage is done most often.
Peachtree Street and Lindbergh Drive
Known for its sharp curves and dense traffic, this intersection can make it difficult for drivers to navigate and get to their destinations safely. Countless accidents have happened where these streets meet, some of them even fatal and involving large trucks.
Northside Drive and 17th Street
Near Atlantic Station, Northside and 17th is known for its intense traffic volume and its high-speed drivers. This intersection has been the site of several fatal accidents, including a deeply destructive semi-truck crash.
Buford Highway and Lenox Road
Located in the Buckhead area, this intersection is famous for all of the wrong reasons. Notorious for its high accident rate, the intersection is particularly treacherous for trucks, which often struggle to navigate the narrow lanes and hard turns.
Peachtree Street and Deering Road
Located near Piedmont Hospital, this intersection is a major passage for commuters traveling to and from the city. In the past couple of years, this intersection has had its fair share of accidents, including several involving substantially-sized trucks.
Martin Luther King Jr. Drive and Northside Drive
In the Vine City neighborhood, this intersection is often home to heavy truck traffic. Tragically, this has led to an uptick in fatal accidents, including a collision that killed a pedestrian.
It's essential for Atlanta drivers to exercise caution when navigating these tricky intersections and others in the city. To reduce the risk of accidents and stay out of harm's way, always obey traffic laws, avoid distracted driving, and operate your vehicle at a safe speed with adequate distance from others on the road.
Frequently Asked Questions
Your Car Accident Questions Answered
Representing Car Accident Victims Nationally
Serving all of Georgia and Beyond: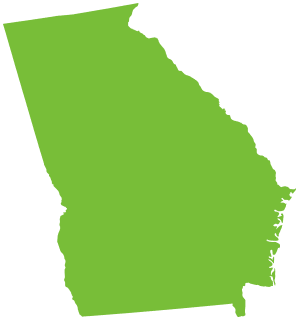 Decatur (30035, 30036, 30037)
East Point (30344, 30364)
College Park (30337, 30349)
Hapeville (30354)
Forest Park (30297, 30298)
Riverdale (30274, 30296)
Avondale Estates (30002)
North Decatur (30030)
Druid Hills (30307)
Conley (30288)
Panthersville (30034)
Gresham Park (30316)
Candler-McAfee (30032)
Belvedere Park (30032)
Lake City (30260)
National Auto Accident Attorneys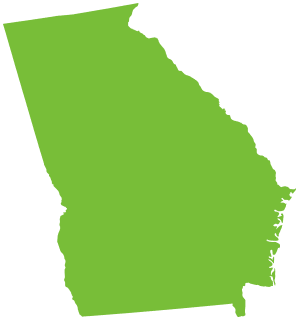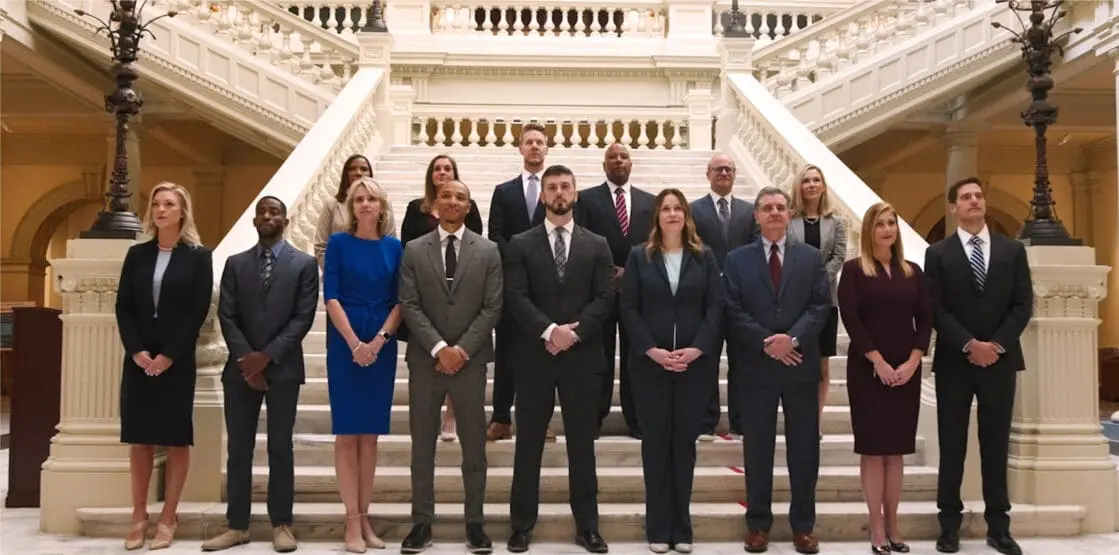 Because we can't stop accidents from happening, we do what we can to help minimize their long-term impact. We put more money in your pocket, where it belongs.