Pedestrian Accident Lawyers for Columbus
We Take Your Claim Personally
A pedestrian accident injury can turn your life upside down in moments—physically, mentally, and financially.
Since pedestrians who are struck by motor vehicles have virtually no protection, their injuries are often more severe than those suffered in vehicle-to-vehicle accidents. That means that even more so than other types of crashes, pedestrian accidents in Columbus often lead to life-changing injuries. When you're in pain and looking toward an uncertain future, you don't have to do it alone.
We Win While Our Clients Heal
When clients come to us after a pedestrian accident injury, we understand the physical, financial, and emotional anxiety they're experiencing. We're here to minimize your stress and maximize the money in your pocket so that you can focus on your well-being.
They kept in touch with me about every aspect of my case. I knew they were working for my benefit.
The staff are courtesy and the attorneys work hard on your behalf. In addition, they keep you abreast of the status of your case.
I had the pleasure of working with Attorney Scott Patterson who truly went above and beyond for my case. He's so amazing! His expertise and dedication were evident throughout the process, and I couldn't be happier with the outcome. Thanks to the hard work and patience put into my case. I received a fantastic and fair settlement that exceeded my expectations. Furthermore, his assistant, Sarah Duncan, played an integral role in the success of my case. Her professionalism and support were outstanding. She consistently demonstrated a genuine concern for my needs and was always there to provide assistance whenever I needed it.Overall, I am incredibly grateful for the outstanding service provided by Attorney Scott Patterson and team. I wholeheartedly recommend Montlick & Associates law firm to anyone in need of legal representation. Thank you so much!
Hey everyone alyssa is the best lawyer I have ever had. She works fast and has everything organized. If you are having trouble looking for a lawyer no problem call Alyssa Martin she's the best!!!!
Attorney Scott Patterson was outstanding in getting us compensated for an injury to our 3 yr old. Other attorneys probably wouldn't have bothered with our case but he took a chance and worked his butt off which led to us receiving a settlement. Very pleased!Walter
On November 30, 2022 I experienced the worst injury that I have ever experienced at fault not my own, while on a quick out of town trip. Not only was I severely burned at an establishment, but I was denied representation by several firms where my incident happened. Unbeknownst to me just because an incident happens in a certain state doesn't mean you have to obtain representation there, which is how I had a turn around in defeat. Not only did Montlick & Associates instantly take my case, Ellen Forrester provided candor from the start on the pros, cons, and how she could deliver her services with the goal of fighting for me as her client being one that was truly heartfelt. From constant check ins from Dayna Clark (Ellen's Senior Legal Assistant), to pertinent information delivered directly from Ellen, I felt the utmost service with care was provided. Ellen was diligent in getting the best results no matter the fight. In the end I had a successful outcome and hopefully raised enough awareness for an incident this traumatic not to happen to anyone else. I Thank Ellen & Dayna for all their hard work and would recommend more stars if I could based on their client care alone.
I would like to thank Mike Bish, MacKenzie Lisa's, and David Rubin for handling and litigate my case. They were very professional and helpful making sure that if I didn't have any issues with my workers comp claim. I will recommend Montlick & Associates to anyone that needs help. They keep communication open and have all the right people in place to answer all my questions and very knowledgeable of what steps to take when injured.
I hired Mrs. Forrester for my case last year in May and they got me settled for more money than I ever thought!!! Very professional and prompt with call backs my overall experience with them was amazing!! Mrs. Foresster and Ms. Julie Vaughn was the sweetest and most hard working lawyers there is I have already referred them to my sister and will continue to recommend them to all my friends and family!!
Spectacular Service! Attorney Glosser and Gia worked countless hours on my case. Very pleased with the outcome!
Thank you Jason and Kalana for working on my son's case. No one else would take this case because it was so difficult and you guys worked hard on making sure that he got his settlement. I wish I could give you guys a hundred Stars because that's how amazing you are thanks again.
I came to Montlick because of a minor accident I had on slingshot. Nothing is too big or too small for this law firm. I must say. It has been a pleasure working with Sarah and her asst Christopher. They were very professorial. And got right on the case. They always kept me informed every step of the way. Very satisfied customer! Thx again! 😊
Definitely the best! They worked hard for me and I really appreciate them.
This is from Terri Dodd a friend of mine and client of Motlick and Associates. She would like to express her sincere appreciation to Scott Patterson and his team for their remarkable work on her personal injury case. They have given 100% attention to her needs and concerns, and their work has been exemplary. She and I both highly recommend anyone and everyone searching for legal assistance to contact Montlick and Associates.
Montlick & Associates, Attorneys are outstanding. When a hit a run driver rear-ended my car, I called the law firm, and they worked on my case from the beginning to the end. I am very pleased with their service and I highly recommend them if you have legal matters.
Best attorney I've worked with
I am so happy with the results that Jason got for my case. All other practices wouldn't take my case but not Jason. He knew I had a bad fall and injury. He and Esmerelda worked so hard and informed me of every detail immediately. I highly recommend their services. If I ever need an accident attorney, I will not hesitate to call Jason. Thank you and I hope you enjoyed the goodies I baked for you. I will forever be grateful for the settlement you got for me.
Excellent as always. This is the second case that has been worked out for me. Ellen Forrester and Dayna Clark have always gone above and beyond. Thank you so much.
Awesome people to work would recommend them to anyone who needed an attorney
I worked with Scott Patterson and he was great! His sense of urgency and attentiveness made me feel valued as a client!
My grandson was in a bad accident on August 5 and MONTLICK & Associates was the lawyer ever for him we would like the good work they've done
Lamar Bridges worked with Nathan Kratzert and he really cared about me as a person. His patience and time is a win win for anyone need their help.
Attorney Lynn Walker and her team are amazing . They are hard working, reliable, and very professional.
SEE IF YOU QUALIFY
Do you have a case?
Less Stress, More Money.

SEE IF YOU QUALIFY
Do you have a case?

Like No Other Law Firm®
Montlick puts you first, always
We believe in the Golden Rule. We treat you how we would hope to be treated in your situation. Between your injuries, pain, and medical care, you have enough to worry about. That's why we handle all aspects of your case for you, keeping you informed every step of the way.
Know where you stand
Our legal teams promptly return phone calls, answer your questions, and keep you informed on the status of your case. We understand it's not just a case—it's your life.
Montlick Is Your Advocate When:
Your medical bills are piling up
You're in pain and out of work
Your injuries are keeping you from daily activities
You're unsure of where to turn
You need an attorney in your corner who cares
Columbus Pedestrian Accident Injury & Wrongful Death Lawyers
Pedestrians Are at a Disadvantage From the Start. We Can Help.
Pedestrians tend to start off their cases in a tough spot. Due to the serious nature of injuries that are usually involved in a pedestrian accident, the victim might be taken off the scene for immediate medical attention, and therefore the responding officer might only have the drivers' side of the story in the police report.
At-fault drivers in pedestrian accidents typically blame the victims for causing the accident in order to avoid liability and any corresponding criminal charges. This could include saying the victim darted into the street, did not use proper crosswalks, and more.
In some cases the responding officer might even cite the injured pedestrian for a violation. Even if you were cited for not walking in a crosswalk, you could still have a case. Contact us today to find out.
Insurance companies will often initially attempt to speak with victims in an effort to obtain information to deny or minimize their claims. Our attorneys protect our clients from such insurance traps and pitfalls.
Columbus Pedestrian Injury & Wrongful Death Lawyers
Here's What You Need to Know About Pedestrian Injury Claims
Do You Have a Case?
Speak with a Montlick attorney who will examine your situation and tell you whether you have a personal injury claim FOR FREE.
Find Out
The Clock Is Ticking
Statutes of limitations determine the amount of time, starting from the date of the accident, in which a victim or the family of the victim may bring a personal injury or wrongful death case, whichever applies. The amount of time a person has to resolve or file a lawsuit for a personal injury claim varies from state to state, and there are exceptions that can shorten or even lengthen the deadlines. It is critical to speak with a personal injury attorney as soon as possible to find out if you have a viable case.
Certain types of pedestrian accident claims against state or federal government entities can have much shorter deadlines. In some pedestrian accident cases, there could be a combination of different types of injury claims that may involve different time frames, multiple defendants, and/or the laws of more than one jurisdiction. Also, in some states, the statute of limitations could be extended when the personal injury case involves a minor child.
Insurance Answers
Learn more about how add-on insurance coverage can help in a pedestrian accident.
Learn More
How Your Own Insurance Could Help
In some cases, the victims' own auto insurance policies could provide additional sources of compensation. Policy add-ons such as uninsured/underinsured motorist as well as Medical Payments (MedPay) and/or Personal Injury Protection (PIP) can provide additional coverage in the case of pedestrian accident injuries.
Our attorneys work to identify all viable avenues of recovery, and in the past, we have been successful in discovering additional defendants and insurance policies that our clients were not aware of, or that other insurance companies did not disclose. We have 39 years of experience maximizing the money in our clients' pockets.
Common Injuries from a Hit-By-Car Accident
We've Won Billions
Our attorneys have won billions of dollars in compensation for our personal injury clients. Find out what we can do for you.
Contact Montlick
The extensive injuries that are typical in pedestrian accidents can impose extreme financial challenges on an injury victim and the victim's family. Many victims in Columbus pedestrian accidents must undergo treatment for months, making them unable to work during the duration and it's not uncommon for victims to suffer at least partial permanent disability. While we know that we cannot eliminate the physical pain you may endure, we can help you obtain the resources necessary to protect your quality of life and take care of your family. We provide compassionate and effective legal representation for those who suffer all forms of Columbus pedestrian accident injuries including:
Head injuries like traumatic brain injuries
Paralysis of the extremities from spinal cord damage
Burns including full thickness burns
Fractures or broken bones including those requiring surgery
Damage to knees and other joints
Amputation of limbs
Fatalities
Severe injuries like these can mean overwhelming medical bills which can force a family to the brink of bankruptcy. Our experienced Columbus pedestrian accident attorneys understand the tactics and strategies used by insurance companies to reduce or avoid liability for pedestrian accident claims. We draw on 39 years of experience when negotiating the resolution of Columbus pedestrian accident claims, and we know what it takes to win.®
Pedestrian Accident Stats
With the Chattahoochee River running through town and an abundance of outdoor activities, Columbus is a lovely place to explore. Walking along the riverwalk or exploring the urban areas of town is a commonplace activity locals and tourists often partake in. However, the danger of being hit by a car while strolling through Columbus is always present with distracted, drunk, and reckless drivers on the roads.
Columbus pedestrian accidents can be caused by many kinds of unsafe driving. Nationally, there are 59,000 accidents and 4,000 fatalities that happen every year from hit-by-car pedestrian accidents.
Distracted drivers who are on their phones, applying make-up, or eating, drunk drivers who are under the influence of alcohol and drugs, and reckless drivers who are driving over the speed limit or driving while drowsy. Unsafe driving in school zones or construction zones are also a factor in pedestrian accidents.
When Montlick takes on pedestrian accident cases, we will fight fiercely to get you the compensation you deserve to move forward.
Frequently Asked Questions
Get Answers When You Need Them
Serving Columbus, GA and More
Your Pedestrian Accident Lawyers for the Following Areas: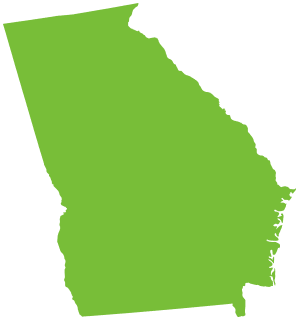 Phenix City, AL (36867, 36868, 36869)
Fort Benning, GA (31905)
Fortson, GA (31808)
Midland, GA (31820)
Cataula, GA (31804)
Upatoi, GA (31829)
Waverly Hall, GA (31831)
Smiths Station, AL (36877)
Ellerslie, GA (31807)
Hamilton, GA (31811)
Salem, AL (36874)
Pine Mountain, GA (31822)
Cusseta, GA (31805)
Fort Mitchell, AL (36856)
Shiloh, GA (31826)
National Pedestrian Injury Attorney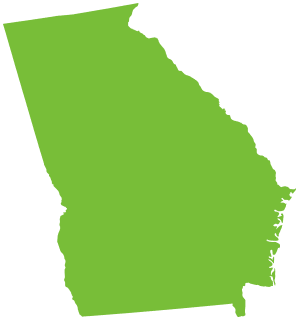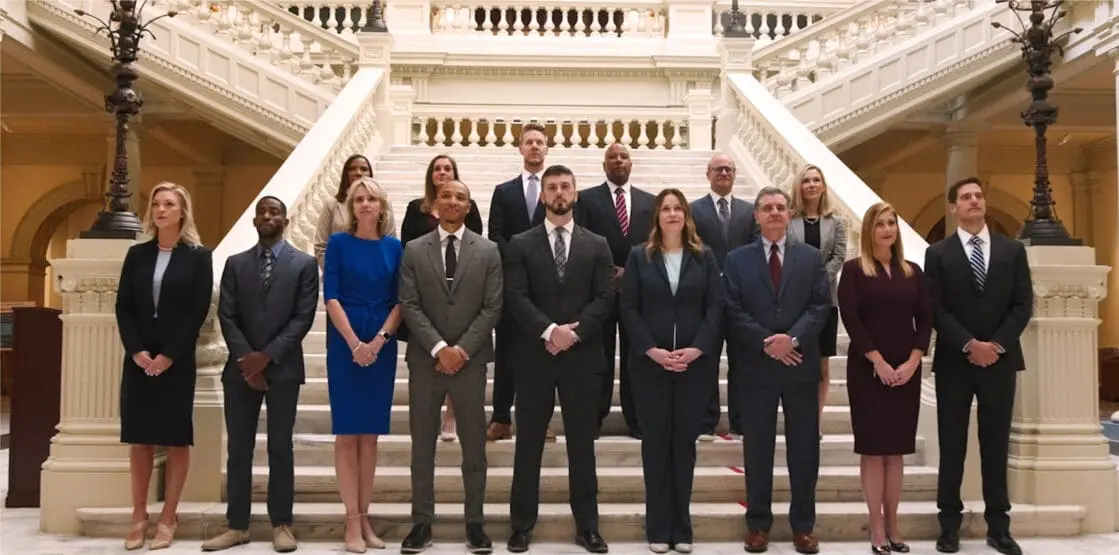 Because we can't stop accidents from happening, we do what we can to help minimize their long-term impact. We put more money in your pocket, where it belongs.