Nursing Home Abuse Attorneys Serving Columbus
We Take Your Case Personally
Choosing a nursing home to care for your loved one is an extremely difficult task. However, even with a long and careful selection process, it's still possible they may end up the victim of negligence or abuse.
Along with the discovery of nursing home abuse or neglect comes the frustration and uncertainty about what to do next. Your loved one may require expensive medical or other care. You also have the huge financial considerations of how to afford moving your loved one to a new, safe facility or hiring an in-home caretaker.
How We Help
We fight for justice and financial peace-of-mind for your injured loved one, and for you too. Our Columbus nursing home abuse attorneys investigate nursing home abuse and negligence cases fully in order to get you and your loved one the justice you deserve after such a violating experience.
This is from Terri Dodd a friend of mine and client of Motlick and Associates. She would like to express her sincere appreciation to Scott Patterson and his team for their remarkable work on her personal injury case. They have given 100% attention to her needs and concerns, and their work has been exemplary. She and I both highly recommend anyone and everyone searching for legal assistance to contact Montlick and Associates.
SEE IF YOU QUALIFY
Do you have a case?
Real Help Begins Here®

SEE IF YOU QUALIFY
Do you have a case?

Winning Is What We Do. Caring Is Who We Are.™
A Winning Reputation
There's a reason you've heard our name. Our firm has 39 years of experience helping nursing home abuse and neglect victims get the justice and compensation they deserve after an injury.
Real Help Begins Here®
We've got the resources of a big law business with the personalized service you'd expect from a small firm. That means we have what it takes to win your case, but we'll never treat you as just a case number. When you choose Montlick, you choose integrity, compassion and skill.
We're a Different Kind of Law Firm. Here's Why: 
Your FREE consultation is with an attorney
We communicate frequently and promptly
We provide personalized service unique to you
We always operate ethically and with integrity
Elder Abuse & Neglect Lawyers for Columbus
Common Types of Abuse
If you or your loved one has experienced abuse at the hands of nursing home staff, compensation may be available for:
Surgeries
Emergency room visits
Prescriptions
Casts and other forms of care
Pain and suffering
Emotional trauma and mental anguish for the victim and their loved ones
A loss of enjoyment of life
A permanent disability directly caused by abuse
Medical care is costly. So is the aftermath. Let us help ease your burden.
Columbus, Georgia Nursing Home Abuse Lawyers
Protect Your Rights
Know the Warning Signs
Be on the lookout for changes in the behavior and mental state of your loved ones as an indicator for something being wrong.
Contact Montlick Now
Types of Nursing Home Abuse or Neglect Claims
When your loved one is physically abused or denied basic care, they may have a right to seek compensation for the neglect or mistreatment. Nursing home neglect and elder abuse in residential facilities for seniors can take a variety of forms including:
Failure to Provide Basic Needs: At a minimum, nursing home facilities are expected to provide residents with reasonably sanitary conditions, access to medical care and hygiene, nutrition/hydration, medication and similar basic necessities. When a Columbus nursing home denies residents access to such basic needs, a Columbus nursing home resident may have a legal claim for financial compensation.
Physical Abuse: This involves physically manhandling or intentionally hurting residents and causing physical injury.
Sexual Abuse and Misconduct: Many seniors are unable to prevent sexual assaults or lack the capacity to consent to sexual activity. When seniors are sexually exploited by nursing home staff or sexually abused by other residents because of the lack of supervision, this may be a basis for imposing liability on a Columbus nursing home facility. This type of abuse may include inappropriate sexual contact, assaults, rape, molestation, exposure to pornography or other forms of non-consensual sexual conduct.
Financial Exploitation: When staff or management use or steal the money, property, assets or other financial resources of residents including forcing residents to sign over bank accounts, property, investment vehicles or similar financial assets, or even change their wills or estate plans, this may constitute financial abuse.
Abandonment/Restraint: Columbus nursing homes that undertake the care of residents may neither abandon them or use physical or chemical restraint to avoid providing for their needs. Conduct like unjustified use of physical restraints, administering medications like sedatives or simply locking a resident in one's room may constitute abuse or neglect.
Emotional Abuse: This may include acts such as verbally berating or demeaning residents.
Suspect Abuse? Here's What to Look For.
While nursing home abuse and neglect will sometimes show obvious signs, it may be a challenge to distinguish age-related medical conditions like Alzheimer's disease or dementia from the negative impact of abuse. Family members should be diligent about watching for signs of abuse which may include:
Bedsores and unexplained bruises or other injuries
Mental confusion
Unexplained fractures
Lack of hygiene (i.e. clothes that are soiled or smell of urine)
Refusal to interact with family
Changes in mood including depression or anxiety
Abuse Statistics
Physical Abuse According to a study conducted by the World Health Organization (WHO), one in five nursing home residents will experience abuse.
Psychological Abuse According to a study completed by the National Center on Elder Abuse, psychological and emotional abuse makes up over 33% at institutional centers.
Financial Abuse Some negligent nursing home staffers have even tricked or coerced residents to sign over power of attorney to them, allowing them to have complete control over their finances. It's reported that a staggering $2.6 billion each year is lost by residents due to financial abuse.
Ready to Fight for You
Our experienced nursing home abuse attorneys will explore every possible avenue for your case. We've been winning clients' cases for 39 years. Let us help you, too.
Free Consultation
Who Is Responsible?
The nursing home itself, sometimes in addition to individual staff, may be found liable for a variety of things including but not limited to:
Improperly trained staff
Improper hiring standards
Failure to adequately supervise staff
Failure to report abuse
Serving Columbus, GA and More
Help where you need it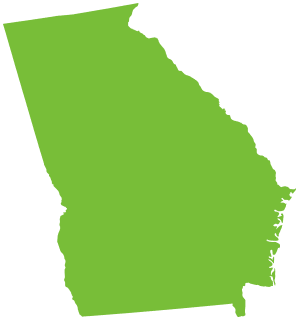 Phenix City, AL (36867, 36868, 36869)
Fort Benning, GA (31905)
Fortson, GA (31808)
Midland, GA (31820)
Cataula, GA (31804)
Upatoi, GA (31829)
Waverly Hall, GA (31831)
Smiths Station, AL (36877)
Ellerslie, GA (31807)
Hamilton, GA (31811)
Salem, AL (36874)
Pine Mountain, GA (31822)
Cusseta, GA (31805)
Fort Mitchell, AL (36856)
Shiloh, GA (31826)
Nationwide Personal Injury Legal Team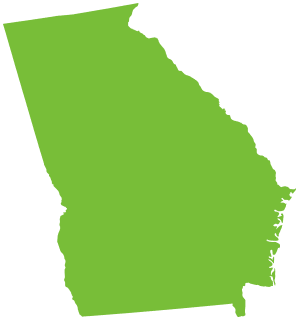 Nursing Home Abuse Frequently Asked Questions
Get Answers When You Need Them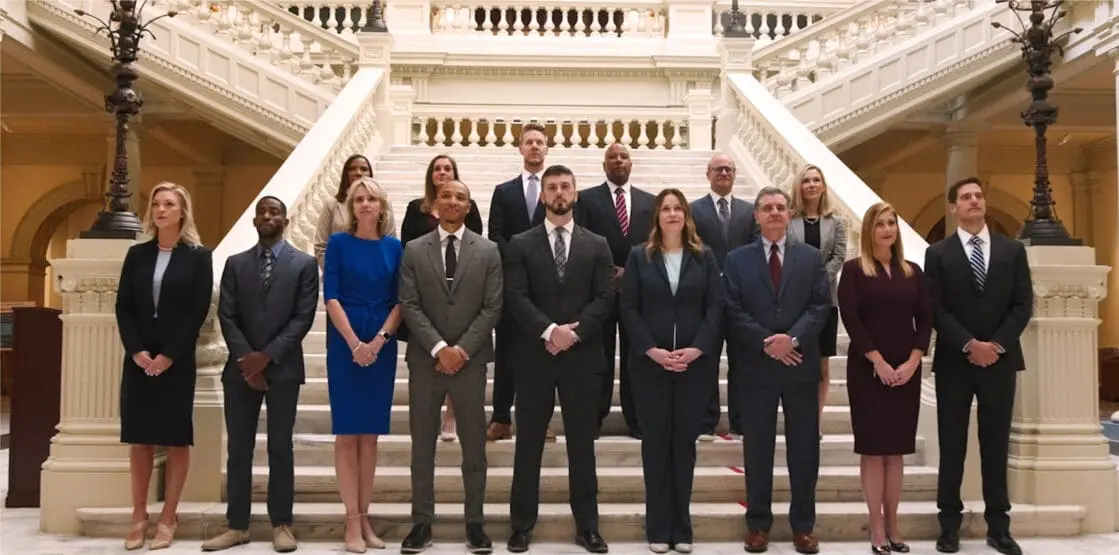 Because we can't stop accidents from happening, we do what we can to help minimize their long-term impact. We put more money in your pocket, where it belongs.