Atlanta Burn Injury Attorneys
The Fierce Advocate You Need.
The Empathy You Deserve.
A frightening accident has occurred and has left you covered in burns. You've spent days, weeks or months in the hospital and have a long, costly road ahead of you. Let Montlick focus on the legal battle for compensation so you can focus on healing. 
Burn injuries are some of the most painful and traumatic injuries a person can endure. Individuals and families should not have to deal with the emotional, physical, and financial toll of burn injuries alone. Our team of legal professionals is standing by, ready to handle the complex legal and insurance matters that you face after sustaining serious burns due to the negligence of others.
When clients come to us after a burn injury, we understand the physical, financial, and emotional stress they're experiencing. We have 39 years of experience in minimizing your worry and maximizing the money in your pocket.
Thank you to Jeff and Chris for taking care of my dad's case so well, and thank you to Faris for bringing us to Montlick and helping with everything along the way! We really do appreciate you guys so much.
Sam S
Joy and Jennifer made this easy for us after our accident. Both very pleasant and professional. Always there for us when we needed answers and help.
Nancy Hartley
I got in a very bad life changing accident.. but thanks to the most high !!! I was able to walk away with no life threatening injuries.. didn't know who to call and I seen a billboard with MONTLICK on it .I gave them a call and I was introduced to SCOTT PATTERSON .. He made the process so easy and he didn't stop until he got me the highest amount for my accident. I really appreciate MONTLICK for hiring SCOTT .. thanks
Lun White
I recommend anybody whose been in a wreck and or been wrongfully injured please establish your attorney services at this firm. Ellis C. Liu, Attorney a Law did an amazing job with my case. The professionalism and due diligence with my situation was top notch!
Jordan Player
My attorney Paula Molano and her assistant have been very informative and professional. Paula always has the boxing gloves on: looking for the knockout. I appreciate what they're doing for me during this difficult time. Thank you.
K Troutman
Really took care of me
Ariane Walker
Attorney Cate Powell handle my case she was very transparent. I truly recommend Attorney Cate Powell if we're wanting an attorney with experience and that fights for her clients.
Drew L
Michelle Mumpower did an awesome job of keeping us handling and settling this case for us. Her assistants Ryan and Mendavia kept in touch with us on a daily or weekly basis as needed. I would recommend this firm and this team
Eric Prince
I would like to say that the Commercials we see on television was so True. I've dealt with a couple of Attorneys before but (Nothing) Can Compare the Royal treatment and the Customer Service I received from Attorney Glauser and his staff like never before. I "Will" Refer my family and friends to Montlick and Associates anytime anywhere.Thank you guys for your support.I Promise I will not go nowhere else
William Jackson
They kept in touch with me about every aspect of my case. I knew they were working for my benefit.
Margaret Lindsey
From the first call I made, they took my case and got it done. I would recommend anyone to them.
patsy sedberry
When I was involved in a Automobile accident, my wife said you have to called Montlick & Associates. That was the best called I have ever made. Attorney Jason took my case and he did an exceptional Job from start to finish. He kept me informed throughout the process. Thanks Montlick & Associates for providing excellent service.
GB (GB)
Very professional during the whole case. They kept us informed and they stayed on top of everything. We would recommend montlick & associates anytime.
Anna Happel
The staff are courtesy and the attorneys work hard on your behalf. In addition, they keep you abreast of the status of your case.
Sherry Williams
My experience with Montlick&Associates was truly a great one. They represented me and my family very well from start to finish. Mr. Rubin and Mr. Bish were exceptional and very good at keeping me informed and helpful during my time as their client. I would recommend to anyone that needs an a attorney, look no further because Montlick&Associates is and will be the first to call.Sincerely,Lawrence
Lawrence Terrel
I had the pleasure of working with Attorney Scott Patterson who truly went above and beyond for my case. He's so amazing! His expertise and dedication were evident throughout the process, and I couldn't be happier with the outcome. Thanks to the hard work and patience put into my case. I received a fantastic and fair settlement that exceeded my expectations. Furthermore, his assistant, Sarah Duncan, played an integral role in the success of my case. Her professionalism and support were outstanding. She consistently demonstrated a genuine concern for my needs and was always there to provide assistance whenever I needed it.Overall, I am incredibly grateful for the outstanding service provided by Attorney Scott Patterson and team. I wholeheartedly recommend Montlick & Associates law firm to anyone in need of legal representation. Thank you so much!
Kay
I am so very pleased that I chose Montlick and Associates to represent my case. I received more than I expected! Great job Mr. Patterson! I'm grateful!
Loretta Thomas
Michael Moran and his team took good care of me. They kept me in the loop of everything that was going on. All I did was do what they wanted me to do and kept them updated. I'm very satisfied with the outcome of my settlement. Thanks.
demetris burns
From day one to the end, I was kept informed about the status of my case. They answered all my questions I had and never made me feel that I was bothering them. I am very satisfied with the end result of my case and will recommend them to others. Thank you Attorney Jennifer and your Assistant Rachel for making me feel right at home as a part of the family. The Lord bless you both and your families in Jesus name Amen.
Tonya Hearst
Mike Moran was very open and frank about how presented the case to me and his suggestion were on point. Thank you
Ronny Riley
I want to thank Scott Patterson and his team at Montlick & Associates for helping to get my case resolved.
E P
Hey everyone alyssa is the best lawyer I have ever had. She works fast and has everything organized. If you are having trouble looking for a lawyer no problem call Alyssa Martin she's the best!!!!
austin johnson
Attorney Scott Patterson was outstanding in getting us compensated for an injury to our 3 yr old. Other attorneys probably wouldn't have bothered with our case but he took a chance and worked his butt off which led to us receiving a settlement. Very pleased!Walter
B2 Trucking
On November 30, 2022 I experienced the worst injury that I have ever experienced at fault not my own, while on a quick out of town trip. Not only was I severely burned at an establishment, but I was denied representation by several firms where my incident happened. Unbeknownst to me just because an incident happens in a certain state doesn't mean you have to obtain representation there, which is how I had a turn around in defeat. Not only did Montlick & Associates instantly take my case, Ellen Forrester provided candor from the start on the pros, cons, and how she could deliver her services with the goal of fighting for me as her client being one that was truly heartfelt. From constant check ins from Dayna Clark (Ellen's Senior Legal Assistant), to pertinent information delivered directly from Ellen, I felt the utmost service with care was provided. Ellen was diligent in getting the best results no matter the fight. In the end I had a successful outcome and hopefully raised enough awareness for an incident this traumatic not to happen to anyone else. I Thank Ellen & Dayna for all their hard work and would recommend more stars if I could based on their client care alone.
Senecia Wilkerson
This is an amazing company! I couldn't have chose a better attorney for this car accident.Thankyou Kaylee Wiley & Nives Juric ❤️
Savannah Perkins
I would like to thank Mike Bish, MacKenzie Lisa's, and David Rubin for handling and litigate my case. They were very professional and helpful making sure that if I didn't have any issues with my workers comp claim. I will recommend Montlick & Associates to anyone that needs help. They keep communication open and have all the right people in place to answer all my questions and very knowledgeable of what steps to take when injured.
Charles Young
Ellen Forrester and Dayna Clark at Monlick & Associates are a great team! The dynmanic duo are very professional, and they both gave me realistic expectations, offered great advice according to my case. They were great at communicating between me and the other party. Always kept me informed about the case. Anytime I had a question, or concern Dayna and Ellen would always call or email me with the answer in a timely manner. You can't go wrong with the dynamic duo at Montlick & Associates. Dayna and Ellen thank you so much for everything!
Bridgett Cooper
I appreciate the time and effort Mr. Glosser and Gia were so professional, friendly and tolerant with me. I highly recommend them!!
Sandra Chapman
I hired Mrs. Forrester for my case last year in May and they got me settled for more money than I ever thought!!! Very professional and prompt with call backs my overall experience with them was amazing!! Mrs. Foresster and Ms. Julie Vaughn was the sweetest and most hard working lawyers there is I have already referred them to my sister and will continue to recommend them to all my friends and family!!
Jenee Johnson
I would like to say how thankful I am to have had the experience of having MONTLICK & ASSOCIATES represent me on my case. Miss Nives Juric and her staff Kaley Wiley were amazing. They were on top of things and never made me feel that I was alone. Evetime I called they friendly staff always answered with what seemed like a smile and always cheerfull. My case has lasted about 2 years due to medical needs being meet etc. Miss Nives and her staff never let me down they keep me encouraged and uplifted to make sure I didn't give up during my journey with them. They handled all my medical needs AND Made sure that i lacked for nothing. They constantly stayed in contact with me via phone call ,email, mail to make sure all my needs were met.They treated me more than just family and i was not just another case to them I was and still am like family. And my concerns were met as though they were doing it for a close relative. At no time was money discussed first it was all about my health status. So I am honored to say that I trust MONTLICK & ASSOCIATES with my whole life. I pray that they all be blessed each day. And that the favor of GOD shine upon each of you in the office everyday. So if you are looking for someone who cares about all your needs from start to finish then Miss Nives Juric and the MONTLICK team are your people or should I say family.Thank YouJESSIE MCCUSKER
Jessie Whitworth
I had a great experience with Jason, Margaret and Esmeralda!! The entire team was helpful and they kept me updated each step of the way.
Stephanie
I appreciate everything you did.
Eddie Wilcox
What an amazing team to have taken my case! Attorney Sara Root and her team(Chris & Kahn) were very professional and made sure my family and I were top priorities. I felt like I gained a family.Every case is personal and I felt they understand the hardship any injury imposed on an individual. I would definitely recommend this prestige organization--fighting for not only justice but for the all people.They have exceeded my expectations and Im pleased with the outcome. Thank you Montlick & Associates-Sara Root, Chris and Kahn.
Jasmine Brown-MHA,BSN
Spectacular Service! Attorney Glosser and Gia worked countless hours on my case. Very pleased with the outcome!
Kimberly Bryant
Attorney Ellis is an Exceptional Attorney and I recommend him to anyone who is looking for an attorney who is passionate about what they do and put your best interest 1st! It's hard to find this #1 quality in attorneys these days.
Shymeis White
I'm a first time patron of Montlick and Associates and didn't really know what the process would be. Thankfully, my case was appointed to Mr. Liu and I knew from the initial conversation that I would be in good hands. Every question I had was answered and every worry was quickly swept away. Thank you, Mr. Liu!
Night Angel
Ellis is an amazing attorney!!
Javarrio Clark
VERY NICE AND HELPFUL
JAZ JOHNSON
Thank you Jason and Kalana for working on my son's case. No one else would take this case because it was so difficult and you guys worked hard on making sure that he got his settlement. I wish I could give you guys a hundred Stars because that's how amazing you are thanks again.
Kim (Kimmie)
This is my second time using Montlick & Associates. I was referred to them by my brother who had previously used them for an accident he was involved in. After hiring them for my first accident case I was very impressed. They made sure I understood the whole process and was willing to answer any questions I had. My first accident case settled for 50k and my second case was for 80k. My attorney was Aaron Monick. He's truly one of the best attorneys in the business. Needless to say, I was very happy with both outcomes. If u need an accident attorney, do yourself a huge favor and contact Montlick & Associates, I guarantee u that you won't regret it. Their customer service and professionalism and A1!
Charles Bramlett
I came to Montlick because of a minor accident I had on slingshot. Nothing is too big or too small for this law firm. I must say. It has been a pleasure working with Sarah and her asst Christopher. They were very professorial. And got right on the case. They always kept me informed every step of the way. Very satisfied customer! Thx again! 😊
angela Jones
Well, I don't have much to say because everything pertaining to my case was just perfect and good. It was handled satisfactorily, and I was very pleased.
crubozumo A Bannah
I can only say positive things.Sarah Root and Christopher Gladys are consummate professionals. Upon my initial conversation with Sarah, I was informed how my case would be handled. I felt taken care of throughout the entire process. Both Sarah and Christopher were available to me at any time.The results were better than I expected, and I am thrilled with the outcome.Thank you, Sarah and Christopher! You are awesome!
Jeffrey Compton
Very professional.. The attorney I spoke with expressed sympathy and offered encouragement and I appreciated that.. God bless Montlick & Associates🤜🏽🤎🤛🏽
Carlos Horton
Definitely the best! They worked hard for me and I really appreciate them.
ttesa clink
Montlick & Associates is the best Law Firm. My experience with this Firm is so amazing!Expertise in an automobile accident. They handle my case with such professionalism. I would recommend them to anybody that is involved in a car accident. Thank you Montlick & Associates for being there for me. Thank you.
w sutherland
Mr.joe Ross is the right person to call on when you have anything dealing with accidents. Thank you Joe Ross to help me with you are the right person to talk with when it comes to to any cases thanks again
Demarcus Cousin
Thank you Sara Root.
R Joe
This is from Terri Dodd a friend of mine and client of Motlick and Associates. She would like to express her sincere appreciation to Scott Patterson and his team for their remarkable work on her personal injury case. They have given 100% attention to her needs and concerns, and their work has been exemplary. She and I both highly recommend anyone and everyone searching for legal assistance to contact Montlick and Associates.
Elizabeth Whealler
Staff was very supportive throughout the entire process and I'm very happy with settlement. I highly recommend anyone to contact them.
Kit Trowell
It took on awhile to settle but they got the job done. Thank you again
Denise 2-11
Very nice and professional
Jacqueline Mcgriff
Montlick & Associates, Attorneys are outstanding. When a hit a run driver rear-ended my car, I called the law firm, and they worked on my case from the beginning to the end. I am very pleased with their service and I highly recommend them if you have legal matters.
Rudolph Frazier
Montlick&Associates Attorneys Are Indeed "Top Drawer" They Are Equipped In All Ways To Take You Where You Desire To Go, Now Follow Their Advisors And Allow Them To Work On Your Behalf
Sharmona Robinson
I am very pleased with my experience with Montlick. Communication was quick and easy. Amber was very responsive and always so helpful.
Dreama McMillian
Hi my name is omar scruggs my lawyer and her team was excellent and very informative thank you nives an everyone at montlick an associate
omar scruggs
Best attorney I've worked with
Arlene Anderson
I am so happy with the results that Jason got for my case. All other practices wouldn't take my case but not Jason. He knew I had a bad fall and injury. He and Esmerelda worked so hard and informed me of every detail immediately. I highly recommend their services. If I ever need an accident attorney, I will not hesitate to call Jason. Thank you and I hope you enjoyed the goodies I baked for you. I will forever be grateful for the settlement you got for me.
mary mullins
I couldn't ask for a better law firm or attorney. Sara Root was amazing.
Ben Farist
This firm is very professional, and I always recommend them. My first option for any situation.
farshid delzendeh
Excellent as always. This is the second case that has been worked out for me. Ellen Forrester and Dayna Clark have always gone above and beyond. Thank you so much.
Russell Matthews
My assigned attorney and paralegal were very responsive throughout the procedure to include helpful tips.
Nashon McPherson
My experience with Montlick and having Ms. Sara Root alongside her team member went above the call of duty to assist me and daughter after our accident a few months. I'm very grateful to have them on my side the whole step of the way.Thanks again Ms. Sara Root, Chris Gladys and the rest of Montlick & Associates.
bernell carey
Mike and his team ate amazing
jennifer bowles
Awesome people to work would recommend them to anyone who needed an attorney
Alan Newman
Thank you so much Jason! the best ever
Latoya Jarrett
Montlick is the only law firm that I trust with my cases.
Martesha W
I've had a great experience with Ms Root she helped me out alot and got me what I deserved for my accident and I Thank her so much
Quantisha Sanders
The attorneys were so caring and on point. Took a lil longer that expected but worth it.
Juliette Johnson
I worked with Scott Patterson and he was great! His sense of urgency and attentiveness made me feel valued as a client!
Whitney Elzy
My grandson was in a bad accident on August 5 and MONTLICK & Associates was the lawyer ever for him we would like the good work they've done
Margie Marable
Montlick & Associates commercials are really true. I had a great experience with my attorney and staff members who assisted me. Thanks for your patience and caring. Cb🤗
Cynthia Burrell
C Powell is the best thank you for everything
Mary Thornton
Jason and Kalena took great care of me! This was my second experience with Jason and his team and I truly feel seen and heard every time. This time around, the accident was extremely rough. My life was in shambles and I am still baffled at how reassuring everyone was consistently. I trust his expertise wholeheartedly. I am always satisfied with his communication and overall results. I hope I don't have to deal with an accident ever again but if I had to deal, I know where I am headed. I appreciate you all!!
Ajahnae
I'm glad I went with Montlick & associates. Thanks for the help and dedication. I finally got compensated for an auto wreck, and it was needed.
Dana E Brigham
They are very friendly,kind and wonderful people the service is excellent I would recommend them to anyone who needs them the best people there is. Thank You All!
tt wms
I started my case in November and was paid by April I am extremely satisfied with how quickly they handle my case for me and my daughter and even negotiated my settlement to get me more !
Yahkenyah Duncan
I had an amazing experience with Montlick & Associates. I had my first car accident and never had to go through anything like this before. Cate and Amy were extremely helpful, reassuring, and answered any questions I had in a timely manner whether it be email or a phone call. Great communication and very friendly, satisfied with my settlement as well. If I ever have another accident I would love to get Cate and Amy again! Thank you.
Hannah Abuata
Lamar Bridges worked with Nathan Kratzert and he really cared about me as a person. His patience and time is a win win for anyone need their help.
Corles Berry
Choosing Neeves Juric as my lawyer was the best decision I made. She and her team were on top of my case from day one. Effective, efficient, detailed and took every measure in securing the most for my settlement. Took the stress and worry off my plate. I am grateful as I could be. I hope to never be in an MVA again, however she will remain on my speed dial just in case.
Moy Martin
I've been dealing with them for years they are good
Chris Deluca
Attorney Lynn Walker and her team are amazing . They are hard working, reliable, and very professional.
Fadia
This law firm was the BEST! When I called they would answer all my questions and explain to what is going on
Janelle Taylor
Very knowledgeable, very helpful. Kept me updated on everything. I would and will definitely refer Montlick & Associates to anyone who needs a wonderful law firm. Thank you for all you and your staff has done for me!!!!
Phoebe Lynn Quinn
Alyssa Martin and her team were caring, attentive and very professional in all instances.
Jay Grant
We were in a serious car accident, of course we were the innocent party. I knew we would need guidance with hospital bills, insurance companies and settlements. Our attorney was NivesJuric with Montlick and Associales.Nives was kind, compassionate, a very good listener, promptly answered all my questions, .She always kelp us informed with her progress,and worked diligently until our case was settled, alwats putting us first.Nives did her job, she was the perfect attorney for us.Thank you
Annette Lucas
Ramon Palanca andChristopher Phillips are the Absolute Best. The long hours that they put into helping me with not only the settlement, but checking up on me after cancer surgery. I would 1000% recommend them to everyone. Not only are they the ultimate legal team, they are caring and honest men. I'm forever thankful that I had the opportunity to work with and meet these fine gentleman.I wrote this over 3 years ago, and I still feel they are 100% the best ever!
Debbi Page
Thanks to Montlick & Associate for taking on my case, my accident caused me to lose out on a lot, but when my case settled I am able to gain everything I lost plus more. Thank you so much.
R B
Unfortunately I've had to use them twice!! BUT…… I'll keep going back over and over again. No other firm will ever handle any other cases for me. My husband and I were very pleased with their outstanding professionalism, promptness and patience. 100 STARS!! THANK YOU GIA & ATTORNEY GLOSSER!!!
Akeria Lockett-McHenry
Ellis Liu is a great lawyer. He communicated, had great customer service and attentiveness. He took care of everything. I would recommend him to anyone.
Tamika Lesueur
Im glad that my wife and I called Montlick and Associates.They were fast and professional.
Charles Mchenry
I am 100% satisfied with Montlick and Associate and their staff members. Reason being that, they fought for justice for me in terms of bodily injury compensation. And I trusted them with all decision making on my behalf. Montlick & Associates Attiorneys, and staff, is an excellent Law firm. They even went beyond and above expectations to negotiate with exorbitant hospital bills. I am very pleased with my settlement offer. And I am happy with my check. A job well done Montlick and Associates Attorneys at Law. I will always send them referrals when needed.
Hawa Yansaneh
They were ALL great, professional and timely. Thank you Attorney Glosser and Ghia
Homeschool Mom
These guys know their stuff. You want them on your side.
Nathan Taylor
Would recommend Montlick& Associates to anyone. They called and updated me on my case during the process. Had no problem with them at all when settlement went through they informed me when check would arrive and how much it would be. Did not take a long time for them to settle.
Gloria Jones
Mr. Copeland and his Legal Assistant Ms. Wanda was absolutely AMAZING throughout a year long case. Their demeanor, integrity and professionalism never waivered. They constantly keep me in the loop and contacted me with updates or any changes. It was a pleasure to have the Dream Team on my side. I never second guessed myself that I retained the wrong attorney or Law Firm.Th
Emily Bridges
Very nice hard working group of people. They were always available when I called and the communication was outstanding!
Tracie Harris
I was extremely pleased with Montlick and associates. My attorney Ellen and legal assistant Dayna kept me updated every step of the way. Their customer service was top notch and I would highly recommend them to anyone who is in need of a personal injury attorney.
Jonathan Peters
I was impressed with the friendliness and professionalism of all the staff. Montlick & Associates provides real customer service.
Micheline Thomas
I highly recommend Montlick and Associates to anyone who was in a car accident around the metro Atlanta area. I worked with Patrick Matarrese and Deanna Martinez who not only helped getting my case settled, but provided excellent customer service. I wish I could give a 1000 star review, but 5 is the highest option.
Roshean Dunn
Thank you Montlick & Associates job well done on my case I was satisfied as well thank you for your time and patience
Nina Ford
I had a terrible auto accident and I knew I made the right choice by calling Montlick& Associates. The time, dedication, and hard work that My attorney Douglas Glosser and his assistant Gia Conde emphasized were nothing short of amazing. My settlement exceeded my expectations. Im happy and crying tears of joy that not only my case but this chapter of my life is finally closed!
Cierra
Montlick & Associates is the best law firm my mother and I chose. As soon as we reached out to them our car accident case was immediately taken into consideration. They always communicated with us, kept us updated on a weekly basis, whatever questions we had they answered. Their staff is very friendly, professional. They worked very hard to settle our case. I would highly recommend them. Thank you Montlick & Associates I appreciate all your staff did for us.
Deondra Turner Turner
Montlick and Associates took care of my case successfully. Attorney Lynn Walker is amazing and very knowledgeable. Her assistant Suzanne Douglas is very thorough. Excellent work. Thank you both for taking care of this for us. Yojan G.
Marjorie Garcia
I was very satisfied with Montlick and Associates. They was on it.
Masheika Smith
Happy with your work well done
mack chism
Attorney Glosser and Gia Conde were amazing!!! As soon as I called explained my situation they went to work. I appreciate all of their hard work and always keeping me informed on what's going on with my case. Again thanks you guys you're THE BEST!!
K LaShawn
Ellen and Dayna were great. Patiently answered all questions all phone calls. They made me feel as though my case was priority number one. I had Total confidence in them from the initial interview. I definitely made the right decision by going with montlick and associates for my legal needs.
vincent Phillips
Very attentive practice. My calls & emails were never unanswered. Attorney Flemings was great!! I highly recommend her for all your attorney needs 😊
Fanita R Williams
Second time using them very satisfied.
Nasty Noble
I am very pleased with Montlick and Associates' professionalism and knowledge as they handled my case. Mr. Hairston and staff were always in touch with me to keep me well-informed.
Laurice Hymes
Sarah Neeland and her crew were the best they called back and kept me posted they are so friendly and they are very professional and pleasant and I am very pleased with the outcome of my settlement thank you so much!!!!
stephanie bacon
Montlick&Associates is a OUTSTANDING firm! They helped me when my own insurance company didn't want to get me the rental car they were suppose to get me. And my attorney's assistant kept me up on every detail in our case. And I was paid in full in seven months. If you're every in a accident, call Montlick&Associates immediately.
Stephen Bruner
I didn't just got a lawyer but also a good friend who really was fighting for me and made me feel important, great service and they 100% fighting for you!
Ado
I was very happy with the way I was treated , whenever I didn't know anything they didn't make me feel small when I would ask a question,they were very understanding to what needed to be done, this is my second time using them,I have referred them to my friends and family!
The Scratch Diva
I reached out to Enrique Fernandez because he is a friend I met several years back so I knew he was experienced and trustworthy. Initially, I was apprehensive about reaching out to a lawyer because the whole situation already seemed like a headache so I thought the process would only complicate it more, but I am so glad I had Enrique and Jeannette to walk me clearly and sympathetically through this issue. Wonderful communication skills! Thank you.
Jin Young
Montlick &Associates treat me like family. Mr.Nick did outstanding job working on my case I give him 5stars. Highly recommend him for lawyers...and always thank you treating me so well.
Coilette Murray
They helped me when I was down and out if you get injured call Montlick & Associates they have the experience you need.
J Jones
They were very experienced and cared about my needs and damages in the auto collision. I got way more than I expected and they spoke to me through the whole process.
Ryan Daugherty
We are still at it but my attorney isn't just working on a lawsuit he has gone over and above to ensure that I am not only physically well but mentally and financially okay. This was a total life changing event and I know I made the right choice because "one call" is never enough when you really want to help someone Associates for taking care of me
Len James
I had the pleasure of working with Michelle, Jaron and staff. I give them 5 stars for communication, educating and there time. I was a pleasure working with them. Keep up the good work in helping others.
Joy Love
Ellis Liu at montlick & associates is the best. Kept me updated through the whole process and truly cares about his clients. Would definitely recommend montlick & associates!
luke crisp
Very great service mr. Ellis always go above and beyond, I hope he has a wonderful holiday season.
Todd Henry
I spoke with Attorney Douglas Glosser about my accident case and the outstanding personal injury circumstances. He took the time to read many emails WITHOUT ANY LEGAL COST and gave me the best legal advice! Thank you Attorney DOUG of Montlick and Associates! Awesome work and advice! Please use this law firm folks for your PI cases, etc. I will send referrals!!! Dr. Vinson
Dr. James L. Vinson
Ellis Liu was incredible.
Sacha Hall
David Rubin was a great attorney he communicated threw out my case got me back a settlement that was well appreciated I truly appreciate his services
Golden Child
Working with Ellis at Montlick was very easy helpful and knowledgeable it was a pleasure
Teresa Perkins
They were easy to talk to, honest and upfront about any questions we may of had. I would recommend using them if anyone has any issues and may need a personal injury lawyer.
Jennifer Gray
Very professional and kind. Very concerned and serious about my matters. Real people concerned about your being.
An Pen
Confident representation and communication every step of the way. Attorney Mara and team went the extra mile for me and won a settlement larger than I imagined. Ms Jennifer kept in contact with me consistently, weekly at first and when needed throughout. Started to think she was psychic cause every time I would think about how the case was going she would call and catch me up! Thank you thank you thank you!
DONNA JONES
Couldn't be happier how my case was handled. My attorney Ellis Liu and his team made the whole process so stress free and simple! Would definitely recommend Montlick &Associates to anyone!
Jessica Robinson
Ellis @ Montlick & Associates is the best. He is lawyer who truly cares about his clients I was very please with the outcome of my case.
Larry Wilson
I am pleased and very satisfied with y'all work and thanks a lot for all the time that y'all put it into y'all job
Zacarro Turner
They have indeed made a surviving difference in my life .
Isaac Morris
My family hired David Weinberg to represent my mother. David and Carmen did an amazing job of not only fighting for my mother but keeping us informed through a process we really didn't think we were going to come out on top of. We did get a settlement and the sheer fact that we could in spite of the insurance company doing their best to pull one over on my mother meant everything to us. 10/10 would recommend Montlick & Associates and David Weinberg.
Julie V.
Highly recommend!! Communication is key and Montlick & Associates is all about communicating!!
Stefan Mills
I was constantly communicated with and Ellis and his team were so helpful!! Anything happens they have your back!
Chelsea Dezormo
Ellis Liu is the best lawyer hands down...communication, customer service, attentiveness. He took care of everything..I didn't have to worry about nothing and he made sure I got the maximum for my settlement..I would recommend him to anyone!!!!
Kolrinda Copeland
I had a very minor car accident when I decided to contact Montlick & associates. With no hesitation, they took the case on and walked with me through the process. The communication was very open, and my assigned lawyer was simply great. She fought for every penny, making sure I get adequate health while remaining professional and addressing all my concerns.I will definitely recommend them over any other company. They really do care
christelle tchegho
I am soo thankful for Ms Fleming and Ms Joy. They were so helpful and answered any questions I had through this process.
Katosha Davis
EllisCLiu is the best lawyer 🙌 thank you so much for keeping me involved and informed step by step!!
Kayln Faulk
Wonderful service knowledgeable and friendly staff and attorney's
Curtis Lane
Great service especially Julia v Ellen Forrester these individuals are a great team keep up the good work
timbo dirtyboy
Thank you for making this whole experience much easier to deal with. All I had to worry about was getting healthy again and the rest was taken care of.
Cynthia Marbury
Thanks for the job well done
Ola Ogunfeitimi
It was a really pleasant experience working with this law firm. They kept me up to date with everything and was able to get me the best settlement after my car accident! I highly recommend
Nishone Thompson
I Really appreciate the patience and help while I was going through complications after being hurt on the job David Rubin and Michael B has really been helpful and assuring and they stood by their words of making sure that ''I'' got the help and assistance I needed at all times. Thank You Montlick & Associates for being there and for coming through for me like you said you would!!
Camery Howard
Thanks for taking care of all my needs. I appreciate everything you have done for me, God Bless you All 🙏 ❤️
Lisa Rembert
Montlick is best place to get an attorney. They are very patient, tells you everything about the case, and just go above and beyond. They did everything in their power to make sure I got what I deserve. Nives and Kaylee are the best in town. I thank them for everything! You will not be disappointed!
emoni wilson
Montlick always gets the job done 😊.
Shaliyah Green
With this being my first MAJOR Accident, wasn't sure how everything would turn out. From the minute I contacted, We Were welcomed with open Arms. Friendly easy going firm WHO CARES! Everybody was amazing & trust and assure They'll get you every last penny you deserve. More than appreciative with how everything went & Would recommended them to the next person!
Devin Youmans
My wife was injured in an accident they were very thorough and got the results we needed
Troy Gabriel
I really and truly enjoyed working with the staff at this particular location with Montlick & Associates! The thing I appreciated the most which we often see neglected is the communication . They made sure to answer my calls every time I called. They returned my calls always in a fashionable manner! Very transparent and straightforward. I was very satisfied with my Settlement. Very nice people
Japonica Ferrell
Very professional and communication with customers is awesome.
Bobby Perry
I absolutely love this law firm Patrick Matarrese and his paralegal Deanna Martinez are the best ever. Even the staff who answers the phone amazing. They did everything they could do to help me along this process. I am beyond thankful for them and would definitely recommend them to friends and family.
Faith Quann
I would always call them the team was on point didnt let nothing get passed them got me what i wanted with out me saying a word much love
Mr. Parson
Attorny Nathan is not only a great attorney, he is also a person with having the sense of understanding and always be someone who you can count on him like a strong back bone to you. I appreciate Attorny Nathan for everything he did to get me the highest results for my settlement.
Zakia Tabish
Best personal injury firm in Georgia.
Kelly Morris
Looking to speak to an associate regarding work matter.
Fx Queen
I will recommend them to anyone.. the customer service was so amazing I've never felt so important in my life my lawyer was just Great! her conversations was amazing and one thing I loved was that I could call her and ask her anything and even if she couldn't help me she gave me advice and referrals . SO FOR THAT THANK YOU 😊
Ashley Green
Haven't been to see Jason saltzman since 2020 when I picked up the check and drove straight to SunTrust Bank in Alpharetta to deposit it
EvanRKangasWabbitForce EvanRKangasWabbitForce
Douglas Glosser is my attorney and he's doing a great job with my case. He's like a bull dog...I love it! I'm confident if it's there to be gotten he's going to make sure I get it. His support team has been extremely resourceful, caring and helpful as well. 5 stars for sure and will definitely recommend.
Pam Wilkerson
I am a former employee of Montlick and Associates. I was visiting in the Atlanta area when my grandchildren and I were involved in a multiple car accident. It never occurred to me to call another firm and I wasn't wrong. Orlando Marra and his assistant Jennifer kept me informed about what was going on and , hopefully, I won't need them again. If I do, I won't hesitate to call again. Thanks, Orlando.
Susan Carter-Joyce
Ellis Liu took care of my sister and I after a terrible accident last summer. He was fast, informative, kind and knowledgeable. Not only did he handle our case quickly an compassionately but he also got us am above average settlement. I highly recommend Ellis and Bre. They were amazing to work with.
Chavon Patterson
We were in a terrible automobile accident. I'm suffering from a lot of pain and seeing doctors. Michael Moran and Valerie Harrison explained how our case would work. They actually called and checked on us. I know that they work with many clients, but I felt like I was their only client when they talked to me. That's a great feeling. Thank you Montlick & Associates for working with us!
Monica Smith
Thank you to my team Mrs Nives Mrs Krystal Mrs Campbell an Mr Faris I really appreciate everything you all have done for me an my family you work hard for me an I will never forget it every phone call was answered or returned an email was on time I am now financially stable an on a road to recovery they made my life a lot easier they most definitely don't play about their clients especially Mrs Campbell she was with me through it all all my complaints an calls Mr Faris did a terrific job in our Zoom Meditation I was in good hands through the whole zoom felt very comfortable Mrs Nives make sure she have everything in order for my case an make sure I get all the information I ask for an Mrs Krystal made me feel like family because I emailed her every five mins lol an not once did she ignore me thank you Mrs Krystal thank you all for everything you are my number 1 call if I could give more than 5stars I will I recommend Montlick & Associates to everyone
SAYY NETT
Mr. Mike Moran and Ms. Valerie Harrison are an amazing team. So unbelievable professional; in the midst of my case I recommend them to my niece and she also had an amazing experience.
Claudia Torres
SEE IF YOU QUALIFY
Do you have a case?

Wish You Had a Lawyer in The Family? Now You Do®
It's Not Just a Case, It's Your Life
Over the last 39 years, the team at Montlick has recovered billions of dollars on behalf of our clients and their families. That's why clients count on us for a path forward.
Get the Money You Deserve
While nothing can compensate for the devastation of a burn injury, in cases of negligence the law can provide financial recourse for lost wages, medical care, pain and suffering and more.
Montlick Attorneys Are: 
Experienced
Fierce
Determined
Passionate
Atlanta, Georgia Burn Injury Lawyers
The Legal Help You Need from the Lawyers You Trust
Though no two accidents and the resulting injuries are ever exactly alike, their causes are often similar. Typical burn causes include:
Defective products/devices
Vehicular accidents (especially car or truck accidents)
House fires
Faulty electrical wiring/equipment
Workplace accidents involving explosions or the release of chemicals
Accidental release of scalding liquids
Atlanta Burn Injury Lawsuit Attorneys
What Potential Compensation is Available?
Did You Know?
Burns can be organized into 4 general categories based on the cause: Thermal (direct exposure to heat), Chemical, Electrical and Radiation
In burn cases, the victim typically experiences painful wounds to the skin and body, which require extensive surgery or medical procedures to treat. Despite these measures, people are often left with scars and disfigurement from their burns that serve as lifelong and painful reminders of their accident. As a result, burn victims can typically pursue compensation for a wide variety of damages including:
Rehabilitation
Reconstructive surgeries
Medical treatments
Long-term care
Loss of earning capacity
Lost wages
Pain and suffering
Serving Atlanta Since 1984
If you're in Atlanta, you probably know our name. That's because we've dedicated ourselves to serving this community for 39 years. We've helped your neighbors, now let us help you.
Contact Us
Don't Make a Costly Mistake. Call Montlick.
Hiring a top-rated law firm is without a doubt the smartest decision you could make for yourself in a situation like this. According to a study conducted by the Insurance Resource Council:
95% of money paid out by insurance companies went to individuals who had legal representation
Those who used lawyers received 3 times more financial compensation than those who did not
Insurance companies are in business to make money. They don't want to pay you. They often offer you a low payout immediately, in the hopes that you'll take it, not realizing you deserve more. In contrast, our goal is to get you the most money possible. Our loyalty is to you, not to the stockholders of an insurance company.
Did You Know?
Burns can be organized into 4 general categories based on the cause: Thermal (direct exposure to heat), Chemical, Electrical and Radiation
Learn What It Means For You
The Seriousness of Burn Injuries
Over 1 million burn injuries require medical intervention each year in the US, according to the CDC.
Burn injuries are usually classified into one of four types:
First Degree: Superficial and tend to be moist and red in color, only affecting the first layer of the skin, typically healing within a week or less.
Second Degree: Damages the second skin layer, presenting as moist and pink in color. Usually heals within two weeks.
Third Degree: Extends down to the subcutaneous tissues underneath the first two layers of skin. These severe burns appear physically depressed and inflict a white, leathery appearance, often requiring skin grafting or other reconstructive procedures to treat.
Fourth Degree: Extends beyond the skin into the bones and tendons of the body. These burns can lead to severe damage to limbs and other body parts, resulting in:
Potential surgical amputations
Painful therapies
Prosthetic devices
Other serious treatments
Frequently Asked Questions
Your Questions, Answered.
What kinds of things can I recover compensation for after a burn?
As a result, burn victims can pursue compensation for a wide variety of damages, including rehabilitation, reconstructive surgeries and other medical treatments, long-term care, loss of earning capacity, and lost wages, among others.
Read more
What are common causes of burn injuries?
Generally, burn injury causes can be categorized as follows: Thermal, Chemical, Electrical and Radiation.
Read more
Serving Burn Victims Nationally
Representing Atlanta and Beyond: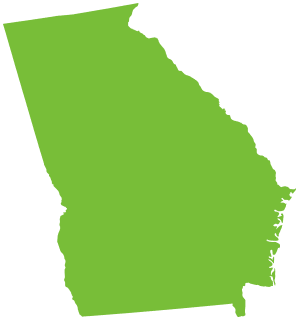 Decatur (30030, 30032, 30033)
East Point (30344, 30364)
College Park (30337, 30349)
Hapeville (30354)
Forest Park (30297, 30298)
Riverdale (30274, 30296)
Avondale Estates (30002)
North Decatur (30030)
Druid Hills (30307)
Conley (30288)
Panthersville (30034)
Gresham Park (30316)
Candler-McAfee (30032)
Belvedere Park (30032)
Lake City (30260)
National Burn Injury Attorneys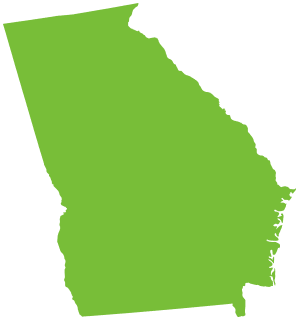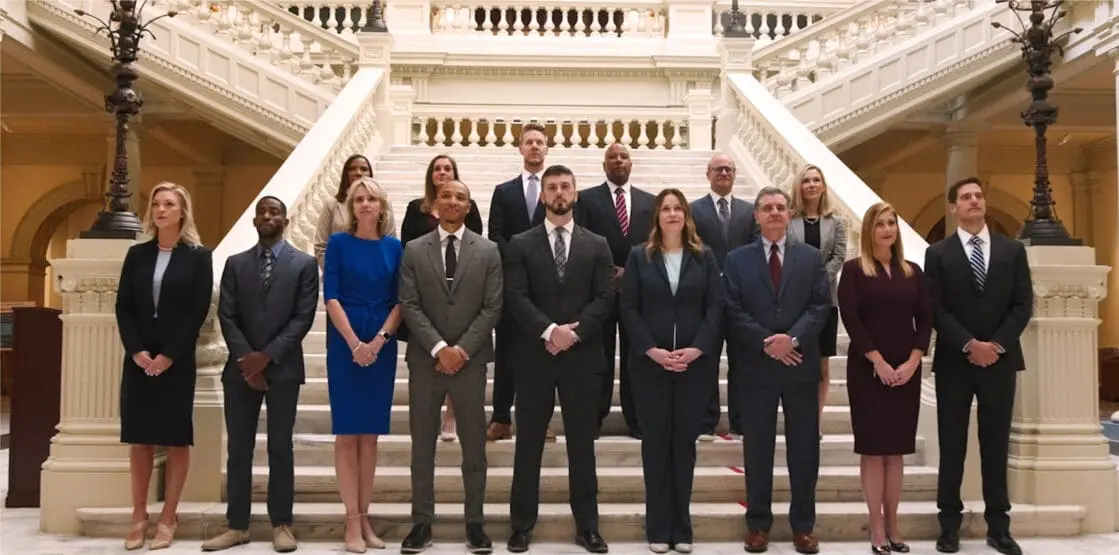 Because we can't stop accidents from happening, we do what we can to help minimize their long-term impact. We put more money in your pocket, where it belongs.