18-Wheeler Truck Crash Attorneys Serving Athens 
Truck Companies Work Fast to Protect Their Rights. We Work Fast to Protect Yours.
Don't let the aftermath of a truck accident victimize you further. Regain control of your future with Montlick as your advocate.
You shouldn't have to contend with bills for an injury you're not responsible for. You deserve justice for your truck accident and the support of a law firm that treats you like family. When you enlist Montlick as your legal advocate, we hold those responsible financially accountable–they should pay for the pain they caused, not you.
Wish You Had a Lawyer in the Family? Now You Do.®
Commercial truck corporations are staffed with hundreds of aggressive lawyers. These trucking lawyers and their insurance partners work fast to build their case after an accident. You should have the same advantage. The moment we begin working with a new client, our legal team immediately begins the process of gathering and preserving crucial evidence to keep your case as strong as possible from the outset. Wish you had a lawyer in the family? With Montlick, you do.
Montlick & Associates is the best Law Firm. My experience with this Firm is so amazing!Expertise in an automobile accident. They handle my case with such professionalism. I would recommend them to anybody that is involved in a car accident. Thank you Montlick & Associates for being there for me. Thank you.
w sutherland
I'm glad I went with Montlick & associates. Thanks for the help and dedication. I finally got compensated for an auto wreck, and it was needed.
Dana E Brigham
SEE IF YOU QUALIFY
Do you have a case?
Justice starts here.

SEE IF YOU QUALIFY
Do you have a case?

The Help You Need, The Lawyers You Trust®
Billions of dollars won
Our diligence shows in our results. For 39 years, Montlick's tireless work ethic and compassion has won our clients the settlements they deserve, a billion times over.
Justice restored
Because we can't stop truck accidents from happening, we do what we can to minimize their financial impact: we pursue the full value of your settlement.
We promise to always:
Communicate compassionately and frequently
Work in your best interest
Fight for what's right, not what's easy
Act with integrity and precision
Athens Truck Accident Injury Attorneys 
Truck Accidents Come With More Complications
Unlike an ordinary car accident that involves two or more passenger vehicles, trucking accidents involve large, inherently dangerous vehicles that transport commercial goods, and typically cross state lines. As such, the commercial trucking industry is regulated by both federal and state laws, rules, and regulations. Most Georgia accidents caused by negligent drivers of tractor trailers are the result of disobeying traffic laws. However, trucking companies sometimes also run into conflict with state and federal regulations, and such violations are often a contributing factor to some very serious accidents. Examples of such acts include the following:
Hiring untrained drivers and/or a failure to train drivers
Failure to ensure a driver has the proper professional driver's license and clean driving record
Hiring drivers with disqualifying criminal records
Lack of screening of drivers for alcohol or drug use (including prescription drugs that can cause driver impairment)
Failure to ensure drivers are physically fit to handle long driving shifts
Violations of weight and load requirements (a heavier truck can be a more dangerous truck)
Poor adherence to hours of service (HOS) rules that limit the number of hours a trucker can work in a given period, including insufficient breaks
Failure to ensure all trucks are properly maintained and inspected
Failure to accurately log all HOS hours for drivers as well as keep updated copies of maintenance and inspection reports for all trucks
Semi Truck Wreck Injury Lawyers
What You Need to Know About Trucking Crashes
Act Now
Our lawyers dedicate their careers to helping clients like you after an accident with a commercial vehicle. See what we can do for you.
Contact Us Now
While large commercial tractor-trailer trucks serve an important role in the transport of goods throughout Georgia and across state lines, all drivers and trucking companies must comply with state and federal laws, rules, and regulations. A violation of any of these laws can increase the likelihood or severity of accidents and resulting injuries. In such cases, it is important to hold trucking companies accountable for such conduct, including forcing the preservation of evidence to establish liability.
How We Can Increase Your Payout
Move Forward with Montlick
The moment we begin working with a new client, our legal team immediately begins the process of gathering and preserving evidence when appropriate, obtaining witness statements when applicable, filing a lawsuit and/or insurance claim, and calendaring all necessary deadlines.
One reason why it's important to have an experienced truck crash attorney handle a complicated trucking accident case is due to the attorney's thorough understanding of how insurance companies seek to minimize payouts to injury victims. For example, if injury victims file a claim through their insurance and do so without the assistance of an attorney, they run the risk of being taken advantage by the trucking company's commercial carrier. Insurance companies commonly record conversations with injury victims–sometimes called a "recorded statement"–to obtain information, and use such information against the victims later on. In doing so, they are often able to reduce the amount of compensation payable to an injury victim.
Another important factor with regard to such claims is the preservation of evidence. Normally, trucking companies are eager to get their damaged tractor-trailers repaired and back on the road. However, if they succeed in doing so quickly, injured victims could lose the potentially valuable evidence on the truck, such as the black box, on-board camera footage, and other vehicle data. Our lawyers know what is necessary to compel preservation of such evidence, and when appropriate, will retain the use of experts to inspect and download data from the vehicle.
Data available through research demonstrates that insurance companies compensate injury victims with much higher amounts when those victims who have retained legal representation. A study conducted by the Insurance Research Council (IRC) revealed the following:
85% of payouts by insurance companies for personal injury claims were paid to victims that were represented by an attorney.
Injury victims with legal representation received, on average, 300% more financial compensation than injury victims who did not have legal representation.
A knowledgeable Georgia 18-wheeler tractor-trailer trucking accident lawyer has the negotiating power to help injured victims obtain a substantially greater amount of compensation than they otherwise would without the help of an attorney.
At Montlick, our lawyers understand what it takes to successfully litigate trucking accident cases and hold not only negligent drivers accountable, but also trucking companies, who not only employed and are responsible for the conduct of their drivers, but may have also played a role in the negligent conduct that resulted in an accident involving catastrophic injuries.
Since claims against trucking companies and commercial insurance carriers can be complicated issues of both state and federal law, lawyers must be prepared to know their way around the litigation process, and take such cases to trial. When insurance companies do not offer enough compensation to our clients, our lawyers are prepared to litigate such claims when appropriate, and also argue our clients' cases in front of juries.
Preserving Critical Evidence
Move Forward with Montlick
The moment we begin working with a new client, our legal team immediately begins the process of gathering and preserving evidence when appropriate, obtaining witness statements when applicable, filing a lawsuit and/or insurance claim, and calendaring all necessary deadlines.
When it comes to preserving evidence after a truck accident, timing is everything. Trucking companies are notorious for sending their own investigators to the scene. What follows is often an intentional or accidental destruction of evidence. Don't take that chance–when you call Montlick, we send our people to the scene to ensure your evidence is preserved, safeguarded, and leveraged to maximize the money in your pocket.
Some ways that our attorneys preserve evidence after a trucking accident include:
Taking photographs or video footage of the scene of the accident as soon as possible. This includes any visible damage to vehicles involved in the crash and any skid marks left on the road. Additionally, taking photos of any weather conditions that might have contributed to the accident, such as snow or rain.
Speak with witnesses. Your lawyer will work to track down witnesses to your accident, as well as 911 calls, first responders and more when appropriate.
Collect all medical records pertaining to the truck accident immediately following treatment at a hospital or doctor's office. These records will be essential for establishing damages in a personal injury lawsuit stemming from a truck accident and they must be preserved promptly in order for them to remain valid throughout your legal proceedings.
Keep an eye out for any hazardous materials spilled in connection with the accident. This could include diesel fuel, oil, antifreeze, brake fluid, etc., which may need special handling procedures depending on local regulations and safety protocols set forth by law enforcement officials at the scene of the crash. Your attorney might have samples taken so they can be tested later if needed during your claims process.
Starting Off Your Case On the Right Foot
In order for your lawyer to keep your case as strong as possible, it's important to call Montlick as soon as possible after the accident. By taking these steps now while evidence is still fresh and available at hand, you can help ensure that valuable information is preserved that will help strengthen your case down the road.
We Add Value
Our Georgia 18-wheeler tractor-trailer trucking accident lawyers investigate all potential avenues for recovering compensation on behalf of injury victims so that you have more money in your pocket.
Find Out What Is Your Case Worth
What Is Your Truck Accident Case Worth?
We pursue all damages to which our clients are entitled under the law. Examples of the type of compensation that we have recovered on behalf of our clients include:
Medical expenses (past, present, and future);
Lost wages (past, present, and future);
Loss of capacity to work;
Damage to property (including the motor vehicle involved in the trucking accident and any other personal property that may have been damaged or destroyed);
Physical pain and suffering;
Mental/emotional pain and anguish (including post-traumatic stress disorder (PTSD) and depression, among others);
Punitive damages (when the defendant(s) conduct rises to the level of gross negligence).
Loss of consortium
Wrongful death and survival damages (such as loss of the tangible and intangible value of the deceased victim's life, burial expenses, and medical expenses and pain and suffering prior to death)
Valuing an Athens trucking accident claim is generally not possible at the beginning of a case, but our attorneys are able to advise our clients on a range of predicted case value once all of the evidence has been assembled, we have reviewed all important medical documentation, and the given client's medical prognosis has been determined. The general factors that play a role in determining the value of any trucking accident case include, but may not be limited to, the following:
Strength of liability
The facts and circumstances underlying the trucking accident (i.e., time of day, weather, conduct of every person involved, and whether there was traffic, etc.)
The severity and scope of a victim's injuries
Where a case would be filed (venue and jurisdiction)
Like-ability and credibility of plaintiff and witnesses to a jury
The cost of past, present, and future medical treatment, and
Whether the injured victim is temporarily or permanently disabled.
The Clock is Ticking for Your Injury Claim
The statute of limitations for personal injury cases and wrongful death cases in Georgia is generally 2 years from the date of the truck accident, but there are exceptions that can greatly shorten or even lengthen the deadline. For example, certain types of accident claims against governmental entities in Georgia as well as claims against the Federal Government can have much shorter deadlines or different notice requirements. In some cases, a combination of different types of legal claims may exist that involve different time frames, which may be due to multiple defendants and/or even the laws of more than one jurisdiction. Statutes of limitation also vary from state to state. Our experienced semi-truck accident attorneys can examine the facts and circumstances relevant to your case to determine which statutes of limitations (deadlines) apply. We take the required actions to preserve all important legal deadlines on behalf of our clients.
The statute of limitations is not the only reason why retaining legal counsel is so important following a trucking accident. Many victims have auto insurance policies that may provide coverage, including, but not necessarily limited to, Uninsured/Underinsured Motorist (UM/UIM), and Medical Pay (MedPay). In addition to the legal deadlines to file lawsuits in the state of Georgia, there are also commonly contractual deadlines to file insurance claims, which can elapse quickly depending on the injured victim's auto insurance policy (or even one owned by a household family member). Failure to adhere to such deadlines filing an insurance claim may result in the denial of coverage.
Frequently Asked Questions
Answers to 18-Wheeler Accidents
Your Athens GA 18-Wheeler Accident Attorneys
Help where you need it.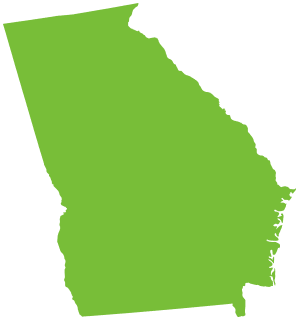 Leesburg (31763)
Dawson (39842)
Sasser (39885)
Putney (31782)
Baconton (31716)
Newton (39870)
Smithville (31787)
Bronwood (39826)
National 18-Wheeler Injury Attorney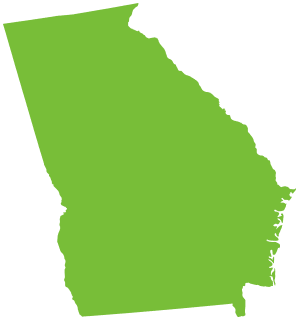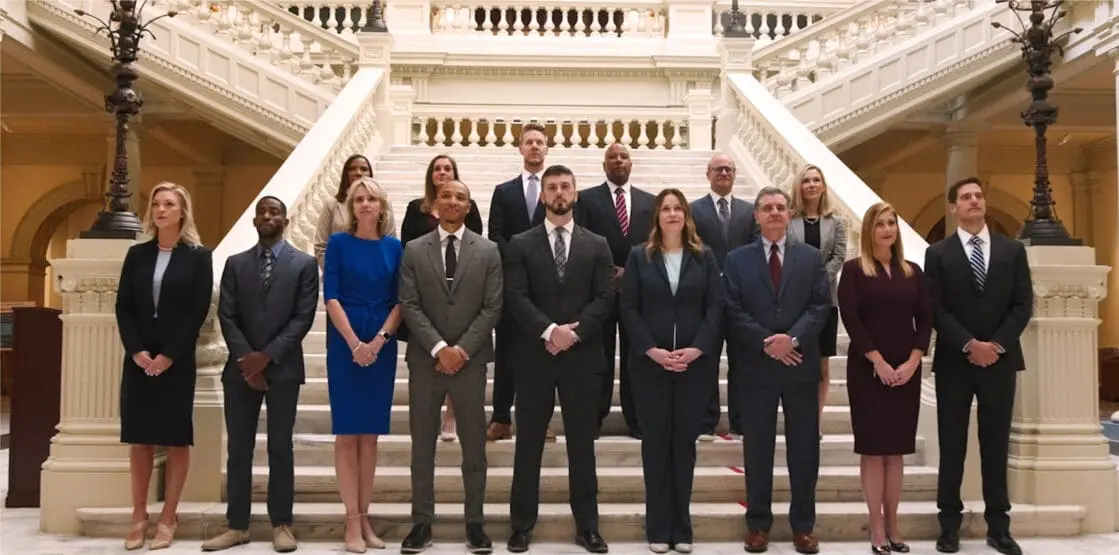 Because we can't stop accidents from happening, we do what we can to help minimize their long-term impact. We put more money in your pocket, where it belongs.