Atlanta, Georgia Blunt Abdominal Trauma Injury Lawyers
Real Help Begins Here®
With mounting medical bills and enduring physical pain, you may be unsure where to turn. That's where we come in.
Our attorneys understand the immense pain and distress a blunt abdominal trauma injury can bring to an individual and their family.
Our firm was founded on a commitment to diligently seek justice for those injured by the wrongful acts of others, and we've been steadfast in that promise for 39 years. While we offer the experience, knowledge and resources of a large law firm, we provide each client with the personal attention they deserve and fight hard to win.
Attorney Scott Patterson was outstanding in getting us compensated for an injury to our 3 yr old. Other attorneys probably wouldn't have bothered with our case but he took a chance and worked his butt off which led to us receiving a settlement. Very pleased!Walter
B2 Trucking
On November 30, 2022 I experienced the worst injury that I have ever experienced at fault not my own, while on a quick out of town trip. Not only was I severely burned at an establishment, but I was denied representation by several firms where my incident happened. Unbeknownst to me just because an incident happens in a certain state doesn't mean you have to obtain representation there, which is how I had a turn around in defeat. Not only did Montlick & Associates instantly take my case, Ellen Forrester provided candor from the start on the pros, cons, and how she could deliver her services with the goal of fighting for me as her client being one that was truly heartfelt. From constant check ins from Dayna Clark (Ellen's Senior Legal Assistant), to pertinent information delivered directly from Ellen, I felt the utmost service with care was provided. Ellen was diligent in getting the best results no matter the fight. In the end I had a successful outcome and hopefully raised enough awareness for an incident this traumatic not to happen to anyone else. I Thank Ellen & Dayna for all their hard work and would recommend more stars if I could based on their client care alone.
Senecia Wilkerson
What an amazing team to have taken my case! Attorney Sara Root and her team(Chris & Kahn) were very professional and made sure my family and I were top priorities. I felt like I gained a family.Every case is personal and I felt they understand the hardship any injury imposed on an individual. I would definitely recommend this prestige organization--fighting for not only justice but for the all people.They have exceeded my expectations and Im pleased with the outcome. Thank you Montlick & Associates-Sara Root, Chris and Kahn.
Jasmine Brown-MHA,BSN
This is from Terri Dodd a friend of mine and client of Motlick and Associates. She would like to express her sincere appreciation to Scott Patterson and his team for their remarkable work on her personal injury case. They have given 100% attention to her needs and concerns, and their work has been exemplary. She and I both highly recommend anyone and everyone searching for legal assistance to contact Montlick and Associates.
Elizabeth Whealler
I am so happy with the results that Jason got for my case. All other practices wouldn't take my case but not Jason. He knew I had a bad fall and injury. He and Esmerelda worked so hard and informed me of every detail immediately. I highly recommend their services. If I ever need an accident attorney, I will not hesitate to call Jason. Thank you and I hope you enjoyed the goodies I baked for you. I will forever be grateful for the settlement you got for me.
mary mullins
SEE IF YOU QUALIFY
Do you have a case?

SEE IF YOU QUALIFY
Do you have a case?

We Put You First
Dedicated to getting you the compensation you deserve
Your case's outcome may impact the rest of your life. The lawyers at Montlick know that. That's why we aim to maximize your compensation – so you can focus on your recovery while we prioritize recovering damages.
Taking on the big insurance companies
Big insurance companies don't make money by handing out settlements. They'll fight to place liability on the victim to minimize their payout. We fight back for you.
We Promise to Always:
Act with integrity
Communicate compassionately and frequently
Work in your best interest
Fight for what's right, not what's easy
Atlanta Personal Injury Lawsuit & Settlement Lawyers
We Work to Ease Your Financial Burden
Abdominal trauma, also called Blunt Abdominal Trauma, or BAT, occurs when a person's abdomen collides with another object, leading to the compression of the abdomen and surrounding organs (i.e., the pancreas, kidneys, stomach, intestines, spleen, liver, etc.) and excessive pressure exerted on the abdominal wall. This type of injury most typically arises in car accidents, especially those involving high speeds, where the force of the crash causes the body to propel sideways or forward, either into a seatbelt, the steering wheel, dashboard, or the frame of the actual vehicle. BAT is serious and can be fatal if not treated immediately following an automobile collision. In fact, BAT, if left untreated, is a leading cause of death to accident victims of all ages.
Although car accidents are the primary cause of BAT, additional common causes include, without limitation, the following:
Motorcycle crashes
Collisions involving recreational vehicles such as ATVs, boats, jet skis, etc.
Bicycle accidents
Pedestrian-related accidents
Slip and falls
Abuse or battery
Atlanta, Georgia Blunt Abdominal Trauma Injury Attorneys
The Signs and Symptoms of BAT
The signs and symptoms of BAT vary, ranging from minor bruising to serious internal bleeding. Generally speaking, people injured in a motor vehicle collision might present with a "seat belt sign" which is bruising on the abdomen along the site of the lap belt. Other signs and symptoms include, without limitation, the following:
Low blood pressure
Lightheadedness or dizziness
Syncope (fainting)
Pain, pressure, or fullness in the abdomen or surrounding areas
Nausea and/or vomiting
Abdominal bloating
Difficulty passing stool
Blood in the urine or stool
Muscle weakness
When to Seek Treatment
Act Now
If you sustained a BAT, contact a knowledgeable Montlick injury attorney as soon as possible for your free consultation about your legal rights and how to protect those rights.
Speak With Us
If you are experiencing any of these symptoms, you should seek medical attention immediately, as a lack of treatment can result in, among others:
Ruptured organs, most often the spleen
Intestinal tears or fissures
Liver damage
Damage to the pancreas
Injury to major blood vessels
Damage to reproductive organs
Internal hemorrhaging
Kidney damage
Death
Your abdomen serves an essential purpose to your functionality. Providing structure for the spine and protecting vital internal organs, the effects of blunt abdominal trauma may be far-reaching. The abdomen protects vital organs from injuries that are potentially life-threatening.  When abdominal injuries happen, vital organs may not be fully protected, exposing an injured person to multiple medical problems. When a person sustains a BAT injury, their stomach, kidneys, pancreas, spleen, lower lungs, and liver are vulnerable to permanent damage.  If the damage is bad enough, a person may have internal bleeding and could be at risk of death.
If you or a loved one is injured in any sort of accident involving abdominal trauma, contact the Atlanta personal injury attorneys at Montlick.
Frequently Asked Questions
All Your Questions, Answered
What is Blunt Abdominal Trauma (BAT)?
Abdominal trauma also called Blunt Abdominal Trauma, or BAT, occurs when a person's abdomen collides with another object, leading to the compression of the abdomen and surrounding organs (i.e., the pancreas, kidneys, stomach, intestines, spleen, liver, etc.) and excessive pressure exerted on the abdominal wall.
Read more
Should I seek compensation for my BAT injury?
If the injury is permanent, a person may require lifelong medical treatment and monitoring.
Read more
Serving Blunt Abdominal Trauma Victims Nationally
Proudly Representing Atlanta & Surrounding Areas: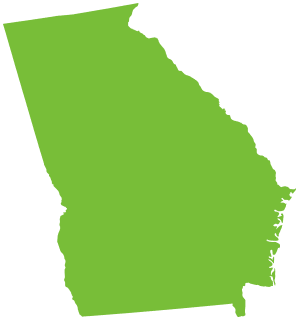 Decatur (30030, 30032, 30033)
East Point (30344, 30364)
College Park (30337, 30349)
Hapeville (30354)
Forest Park (30297, 30298)
Riverdale (30274, 30296)
Avondale Estates (30002)
North Decatur (30030)
Druid Hills (30307)
Conley (30288)
Panthersville (30034)
Gresham Park (30316)
Candler-McAfee (30032)
Belvedere Park (30032)
Lake City (30260)
National Blunt Abdominal Injury Attorney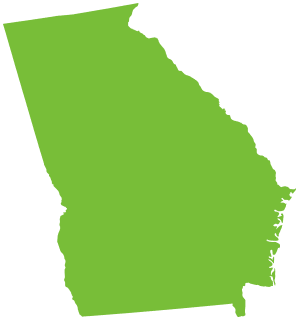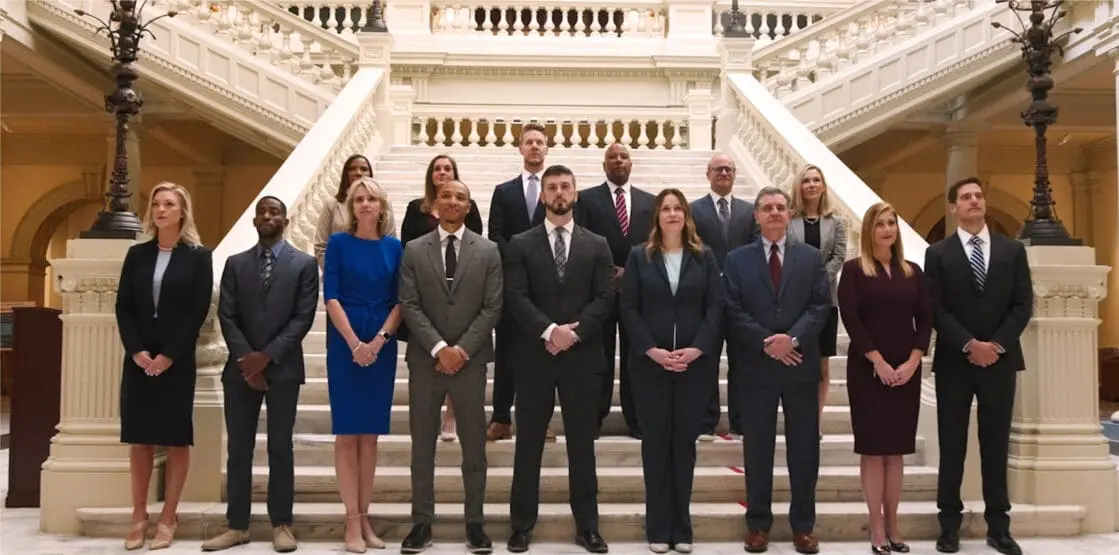 Because we can't stop accidents from happening, we do what we can to help minimize their long-term impact. We put more money in your pocket, where it belongs.