Truck Accident Lawyers Serving Columbus 
The Road to Recovery Starts Right Here, Right Now. 
You shouldn't be stuck with the bill for injuries you didn't cause. Regain control of your future health, hopes, and happiness with Montlick as your advocate.
That claustrophobic, nervous feeling you get when you see a big rig in your rearview is justified. Truck accidents happen in only seconds but bring devastating consequences that can last a lifetime. After your truck crash, the truck company will work fast to protect their rights. We work fast to protect yours.
The Lawyers You Trust
We know a truck crash is a lot to handle. That's why when you're a Montlick client, your attorney and their staff of legal professionals will be available to answer your questions fully and promptly. We have 39 years of experience providing exceptional legal services with compassion and care. When it comes to the fight, you focus on healing. We'll take it from here.
Montlick & Associates is the best Law Firm. My experience with this Firm is so amazing!Expertise in an automobile accident. They handle my case with such professionalism. I would recommend them to anybody that is involved in a car accident. Thank you Montlick & Associates for being there for me. Thank you.
w sutherland
I'm glad I went with Montlick & associates. Thanks for the help and dedication. I finally got compensated for an auto wreck, and it was needed.
Dana E Brigham
SEE IF YOU QUALIFY
Do you have a case?
More money, less stress.

During Life's Most Difficult Moments, Montlick is There.
39 Years of Experience and Counting
We've been taking on insurance companies and working hard to get the money your case deserves for your medical treatments, lost earnings, auto repairs, pain and suffering and more since 1984.
The Representation You Deserve
Following a truck accident, individuals and families have a lot at stake. We know our clients come to us for help, and we take that decision seriously. We put you first, always.
When You Choose Montlick, You Choose:
Free consultations
Transparent communication
Fierce representation
A path forward
18-Wheeler Truck Accident Attorneys for Columbus
Truck Companies Work Fast. So Do We.
Evidence can be lost or destroyed in the days, weeks, and even months after a truck accident occurs. It is crucial to take steps to preserve evidence before it is too late. When Montlick is on your case, we immediately take steps to investigate and preserve necessary evidence, such as:
Going to the scene of the accident ourselves to take photographs and/or video footage of conditions, including skid marks, debris, any hazardous materials spilled in connection with the accident
Getting a court order to the trucking company to preserve evidence associated with the case
Tracking down and speaking with witnesses to the accident
Collecting medical records pertaining to the truck accident immediately following treatment at a hospital or doctor's office
Trucking companies and their insurance partners are notorious for sending their own investigators to the scene of an accident immediately, and in some cases tampering with or destroying important evidence that could help your case. That's why it's so important for you to contact Montlick as soon as possible following a commercial truck crash injury, so we can preserve the evidence you need to win. Let us get to work for you.
Big Rig Wreck Lawyers Serving Columbus, Georgia
What Kind of Compensation Can I Get?
Start Off Strong
Whatever your case looks like, a Montlick attorney will review it at no cost. We will examine your situation and advise you on a path forward.
Free Consultation
When you suffer serious injuries from a commercial truck crash that may cause long-periods of disability, it can prevent you from returning to work while medical and household bills continue to accumulate. These types of injuries may even result in permanent impairment of mental or physical functioning. These kinds of injuries can interfere with every aspect of your life, including personal relationships. Our compassionate and experienced team of Columbus trucking accident attorneys may be able to seek a variety of forms of compensation including medical costs, loss of past, present and future wages, pain and suffering, impairment of familial relationships, and additional damages based on the facts and circumstances of your situation.
Get Started Now
No matter where you are located, our Columbus commercial truck attorneys are just a phone call away, and we will even come to you. Contact us 24/7 (even holidays!) for your free consultation.
Get Started
Leveling the Playing Field
The commercial trucking industry has both experience and expertise in successfully defending trucking accident claims. Trucking companies have enormous financial resources, a stable of experts and an experienced team of trucking lawyers. Commercial drivers and trucking companies also often engage in unethical tactics when facing accident claims, including doctoring driver logbooks that are designed to track fatigue and maintenance issues. Trucking companies often have experts dispatched to a trucking accident scene within minutes so critical evidence can disappear or be altered.
Regulations The trucking industry is subject to a mix of state and federal regulations that govern intrastate and interstate commercial trucking. These regulations govern many safety issues including inspections and maintenance, pre-employment screening and qualifications, drug and alcohol policies, fatigue rules, restrictions on cell phone use and a wide variety of other safety issues. Trucking companies and commercial drivers often disregard these regulations in the pursuit of higher revenue. When drivers fail to comply with trucking safety regulations often with the express or implicit approval of trucking companies, these violations may serve as the basis for liability in a Columbus trucking accident claim.
It's unfair for an injured person to go up against trucking corporations with massive resources on their own. That's why we're here—to level the playing field and get you the money you deserve.
Causes of Trucking Crashes
Get Started Now
No matter where you are located, our Columbus commercial truck attorneys are just a phone call away, and we will even come to you. Contact us 24/7 (even holidays!) for your free consultation.
Get Started
Corporations cutting costs, potential truck driver shortages, and grueling expectations for current drivers mean there are more and more overtired truckers driving through Georgia.
The number of tractor-trailers, semi-trucks, and big rigs on Georgia roadways has risen dramatically in recent years. Sadly, as more and more large trucks take to Georgia highways, the rate of accidents and fatalities related to these tractor-trailers continues to climb. In recent years more than 5,000 large trucks have been involved in fatal injury crashes.
Large truck accidents account for over 4,800 fatalities across the U.S. each year. According to the National Highway Traffic Safety Administration (NHTSA), more than 10% of traffic fatalities are the result of collisions involving a large truck. In addition to the alarming rate of fatalities, another 100,000 individuals are injured in tractor-trailer accidents every year.
Common Negligent Trucking Practices
There are many types of negligent practices that may be a factor in causing a Columbus trucking accident at the fault of the driver, the company, a third party, a combination of these.
Unsafe driver practices include: drunk or drugged truck drivers, a lack of awareness of "no zones" (large truck blind spots), driver fatigue resulting from violations of hours of service rules, truck drivers who do not properly plan routes to avoid unsafe inclines and other unsafe roads for big-rigs, drivers that fail to drive at a safe speed given the braking and handling limitations of commercial trucks
Unsafe company or maintenance practices include: a company's failure to conduct inspections or perform maintenance, brake failure and tire blowouts resulting from inadequate maintenance practices, a truck company's insufficient screening of potential drivers, a company's hiring of drivers that are not medically fit to drive.
When Columbus truck drivers operate commercial vehicles unsafely and trucking companies turn a blind eye to the unsafe practices, it can result in permanent, life-altering injuries. Our dedicated team of commercial trucking accident attorneys at Montlick has 39 years of experience representing people like you who have suffered serious injuries in a tractor-trailer accident.
Types of Truck Accidents
Accidents unique to tractor-trailers include jackknife collisions and carriage truck override or underride accidents. Both of these types of Columbus commercial trucking accidents are particularly dangerous for passenger vehicle occupants.
Jackknife accidents occur when the front portion of a tractor-trailer combination swings around toward the rear of the vehicle so that it resembles a folding pocketknife. These Columbus tractor-trailer accidents are caused by the cab portion of the commercial truck skidding, which causes the trailer to force the cab to spin around and face toward the rear of the vehicle. This type of accident can cause major wrecks because the commercial truck may rollover on vehicles or obstruct multiple lanes of the roadway causing a multi-car accident.
Underride or override accidents involve a passenger vehicle traveling beneath the undercarriage of a tractor-trailer because of an average fifteen inch height difference between undercarriage of a car and that of a large truck. In a Columbus underride trucking accident, a passenger vehicle slides under the undercarriage of the tractor-trailer where the passenger vehicle may be crushed or the upper portion of the vehicle may literally be ripped off the vehicle. An override accident involves a truck running over the top of a passenger vehicle because of the height differential between the vehicles. Underride and override trucking accidents frequently result in horrific accidents and life-altering injuries.
Breaking The inherent limitations of commercial trucks in handling and braking increase the risk of motorists being involved in a tractor-trailer accident on Georgia roadways. Tractor-trailer accidents account for approximately 33% of all motor vehicle-related fatalities despite the fact that these massive vehicles account for a relatively small proportion of registered vehicles.
Hundreds of thousands of people throughout the country are injured in big-rig accidents each year. Statistics from the National Highway Traffic Safety Administration (NHTSA) reveal that it is almost always the occupants of the other, smaller vehicle that suffer serious injury or die in these collisions.
Frequently Asked Questions
Get Answers When You Need Them
Serving Columbus, GA and More
Providing Representation in the Following Areas: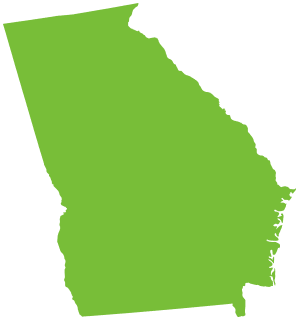 Phenix City, AL (36867, 36868, 36869)
Fort Benning, GA (31905)
Fortson, GA (31808)
Midland, GA (31820)
Cataula, GA (31804)
Upatoi, GA (31829)
Waverly Hall, GA (31831)
Smiths Station, AL (36877)
Ellerslie, GA (31807)
Hamilton, GA (31811)
Salem, AL (36874)
Pine Mountain, GA (31822)
Cusseta, GA (31805)
Fort Mitchell, AL (36856)
Shiloh, GA (31826)
National 18-Wheeler Truck Accident Attorney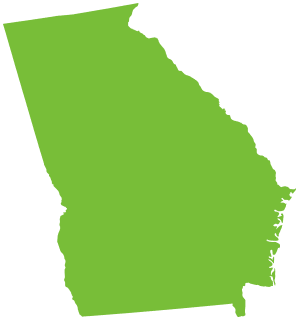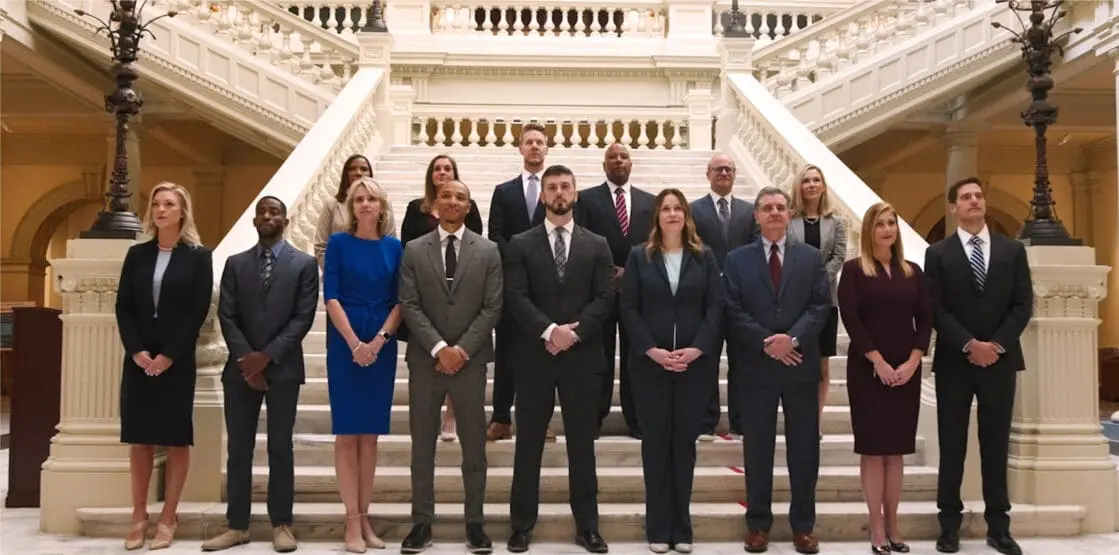 Because we can't stop accidents from happening, we do what we can to help minimize their long-term impact. We put more money in your pocket, where it belongs.