Motorcycle Accident Injury Lawyers Savannah Trusts
We Fight For Your Future 
Motorcyclists can face unfair bias on the road and in the claims process. 
Despite the widespread popularity of motorcycles, there are still many drivers on Savannah roads that fail to exercise caution and courtesy toward motorcyclists. When inconsiderate drivers fail to obey traffic safety laws or remain alert to the presence of motorcycles that may be harder to spot, the result may be life-altering injuries or fatalities.
Many bikers still face bias by insurance companies and the courts following an accident. You need an attorney who knows how to fight against biker bias to secure you the maximum compensation that you deserve.
Decades of Victories
There's a reason you've heard our name. Our firm has 39 years of experience helping bikers injured in crashes get the benefits and compensation they deserve after an injury. Montlick stands up for you when you have to lay your bike down.
Thank you to Jeff and Chris for taking care of my dad's case so well, and thank you to Faris for bringing us to Montlick and helping with everything along the way! We really do appreciate you guys so much.
Sam S
Joy and Jennifer made this easy for us after our accident. Both very pleasant and professional. Always there for us when we needed answers and help.
Nancy Hartley
My experience with Montlick&Associates was truly a great one. They represented me and my family very well from start to finish. Mr. Rubin and Mr. Bish were exceptional and very good at keeping me informed and helpful during my time as their client. I would recommend to anyone that needs an a attorney, look no further because Montlick&Associates is and will be the first to call.Sincerely,Lawrence
Lawrence Terrel
I want to thank Scott Patterson and his team at Montlick & Associates for helping to get my case resolved.
E P
I would like to thank Mike Bish, MacKenzie Lisa's, and David Rubin for handling and litigate my case. They were very professional and helpful making sure that if I didn't have any issues with my workers comp claim. I will recommend Montlick & Associates to anyone that needs help. They keep communication open and have all the right people in place to answer all my questions and very knowledgeable of what steps to take when injured.
Charles Young
I had a great experience with Jason, Margaret and Esmeralda!! The entire team was helpful and they kept me updated each step of the way.
Stephanie
Mr.joe Ross is the right person to call on when you have anything dealing with accidents. Thank you Joe Ross to help me with you are the right person to talk with when it comes to to any cases thanks again
Demarcus Cousin
I am very pleased with my experience with Montlick. Communication was quick and easy. Amber was very responsive and always so helpful.
Dreama McMillian
My assigned attorney and paralegal were very responsive throughout the procedure to include helpful tips.
Nashon McPherson
I've had a great experience with Ms Root she helped me out alot and got me what I deserved for my accident and I Thank her so much
Quantisha Sanders
I'm glad I went with Montlick & associates. Thanks for the help and dedication. I finally got compensated for an auto wreck, and it was needed.
Dana E Brigham
I had an amazing experience with Montlick & Associates. I had my first car accident and never had to go through anything like this before. Cate and Amy were extremely helpful, reassuring, and answered any questions I had in a timely manner whether it be email or a phone call. Great communication and very friendly, satisfied with my settlement as well. If I ever have another accident I would love to get Cate and Amy again! Thank you.
Hannah Abuata
Lamar Bridges worked with Nathan Kratzert and he really cared about me as a person. His patience and time is a win win for anyone need their help.
Corles Berry
Very knowledgeable, very helpful. Kept me updated on everything. I would and will definitely refer Montlick & Associates to anyone who needs a wonderful law firm. Thank you for all you and your staff has done for me!!!!
Phoebe Lynn Quinn
SEE IF YOU QUALIFY
Do you have a case?
 Fighting for our clients is our purpose. Maximizing their compensation comes with the territory.

You're More Than a Case Number
Raising the bar
Our firm is based on the principles of fairness and justice. For 39 years we've lived up to those standards while representing those who need us most.
Billions of dollars won
Our diligence shows in our results. We've won billions of dollars for our injured clients. Let us fight for you you, too.
Here's How We're Different:
Your FREE consultation is always with an attorney
We keep you in the loop on your case
We provide personalized service unique to you
We always operate ethically and with integrity
Motorcycle Wreck Injury Attorneys Serving Savannah
We Handle All Types of Injuries from Motorcycle Crashes
Unfortunately, many Savannah motorcycle crashes result in permanent impairment of mobility or physical and mental functioning. Some of the types of injuries that may result from a Savannah motorcycle accident include:
Paralysis resulting from injury to the spinal cord
Crushed bones and compound fractures
Severe road rash
Trauma to the head that can cause brain damage
Amputation of extremities
Potentially fatal damage to essential internal organs
Death
Dealing with legal procedures and the insurance claims process can be overwhelming when you're struggling with the physical and emotional challenges posed by motorcycle accident injuries. You shouldn't have to bear the burden alone. Montlick is here to help you move forward.
Lawyers for Injured Bikers in Savannah, Georgia
Ready to Fight for Savannah Bikers
We've Won Billions
Our attorneys have won billions of dollars in compensation for our personal injury clients. Find out what we can do for you.
Contact Montlick Now
What If I Wasn't Wearing a Helmet?
When motorcyclists are involved in Savannah motorcycle collisions, there is a high probability of suffering permanent injury. Motorcycles do not offer the protection of a metal frame and body that is provided by other motor vehicles. Bikes also fail to provide safety equipment like lap belts, shoulder belts and air bags. One piece of safety equipment that can make an enormous difference in a Savannah motorcycle accident is a helmet. Head injuries are the leading cause of motorcycle accident fatalities, and they are the most common form of catastrophic motorcycle injury. All motorcycle riders in Savannah are required to wear motorcycle helmets. If a motorcycle rider is involved in a Savannah motorcycle accident while violating the mandatory helmet law, the insurance company will likely argue that the failure to wear a helmet constitutes comparative negligence. However, even if you were not wearing a helmet at the time of your accident, a Montlick attorney might still be able to recover significant financial compensation for you. Call today to find out your legal options.
Call Day or Night
No matter where you are located our personal injury attorneys are just a phone call away, and we will even come to you. Call us 24 hours a day/7 days a week for your Free Consultation.
Contact Montlick Now
Catastrophic Injuries
When you suffer this type of injury, it may mean months of rehabilitation and even the need for permanent supportive care. The cost associated with treating these types of devastating injuries can impose intense financial problems on an injury victim and the victim's family. Our Savannah motorcycle accident attorneys may be able to obtain a broad range of compensation to cover both economic and non-economic damages. Pecuniary damages are basically tangible forms of economic loss, including lost income, costs of medical treatment and future disability. Non-pecuniary damages are those that are more difficult to calculate, such as pain and suffering, diminished quality of life and damage to one's marital relationship. If you are the victim of particularly offensive or condemnable conduct like drunk driving, you may also be entitled to receive an award of punitive damages. Burial and funeral expenses also may be recovered in a wrongful death claim.
Fighting Against Biker Bias
Motorcyclists can face unfair bias on the road and in the claims process. You need an attorney who knows how to navigate these injustices and fight for your financial future.
Start Here
Causes of Motorcycle Accidents in Savannah
The Savannah motorcycle accident attorneys at Montlick recognize the potential risk that careless drivers pose to motorcycle riders. If you ride a motorcycle on Savannah roads, you have the disadvantage of being harder to see, particularly when you are in the blind spot of motorists in other motor vehicles including pickups, car, SUVs and even tractor-trailers. When inattentive or careless drivers make a mistake, the danger posed to motorcyclists is magnified because motorcycles lack the handling of four wheeled vehicles. A motorcyclist forced to suddenly brake or make sharp steering adjustments risks laying down their bike. When Savannah motorcyclists do lay down their bike or they are hit by the driver of another vehicle, the lack of protection offered by a motorcycle can mean severe injuries that result in permanent physical and/or cognitive impairment.
There are many causes of motorcycle accidents, including unsafe drivers, defective motorcycles and poorly designed or poorly maintained roadways. Our Savannah motorcycle accident attorneys have been providing effective legal representation to those injured in motorcycle collisions for nearly three decades. Some of the most common causes of Savannah motorcycle accidents include the following:
DUI/DWI offenses committed by other motorists
Drivers that fail to pay attention because they are using cell phones
Failure of motorists to check blind spots before making lane changes
Following motorcycles too closely
Drivers who violate the speed limit
Adverse weather conditions
Defective motorcycles or motorcycle components
Drivers who run traffic signals stop signs
Drivers that are distracted
Failure to adhere to the Georgia Rules of the Road
Fatigued and sleepy drivers
Dangerous road design or negligent road maintenance
Supporting Those in Georgia and Nationwide
Motorcycle Crash Attorneys near Savannah, GA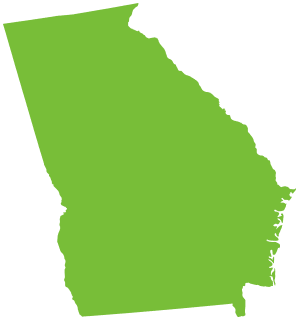 Pooler (31322)
Richmond Hill (31324)
Garden City (31408)
Port Wentworth (31407)
Wilmington Island (31410)
Georgetown (31419)
Georgetown (31419)
Whitemarsh Island (31410)
Isle of Hope (31406)
Montgomery (31406)
Bloomingdale (31302)
Vernonburg (31419)
Skidaway Island (31411)
Henderson (31419)
Talahi Island (31410)
Nationwide Motorcycle Injury Attorneys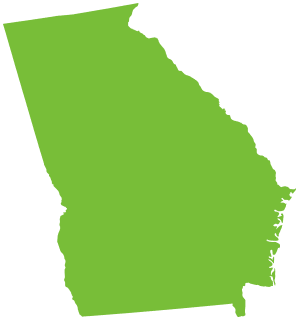 Questions and Answers
Motorcycle Injury Lawyer Frequently Asked Questions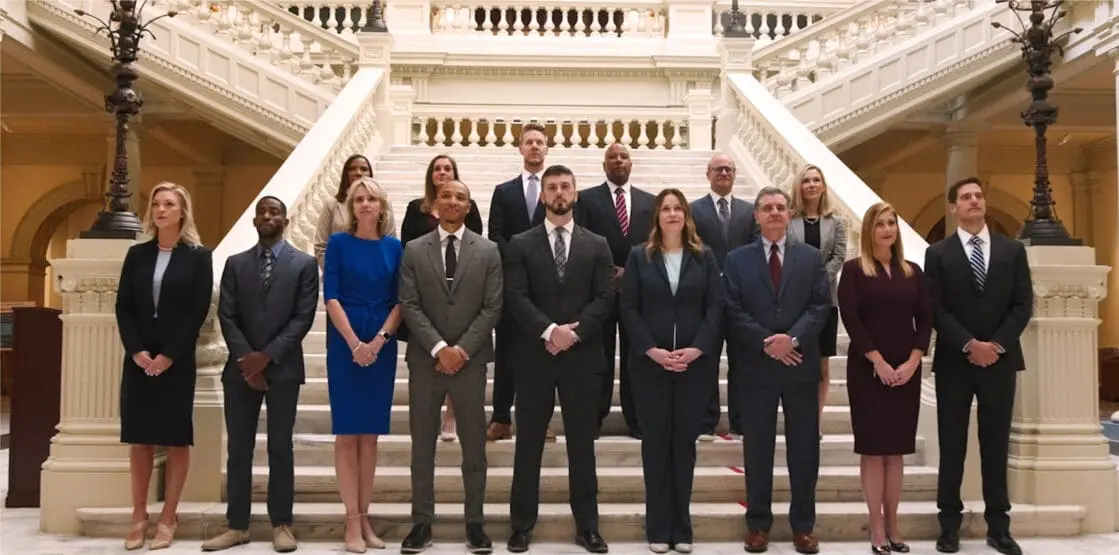 Because we can't stop accidents from happening, we do what we can to help minimize their long-term impact. We put more money in your pocket, where it belongs.